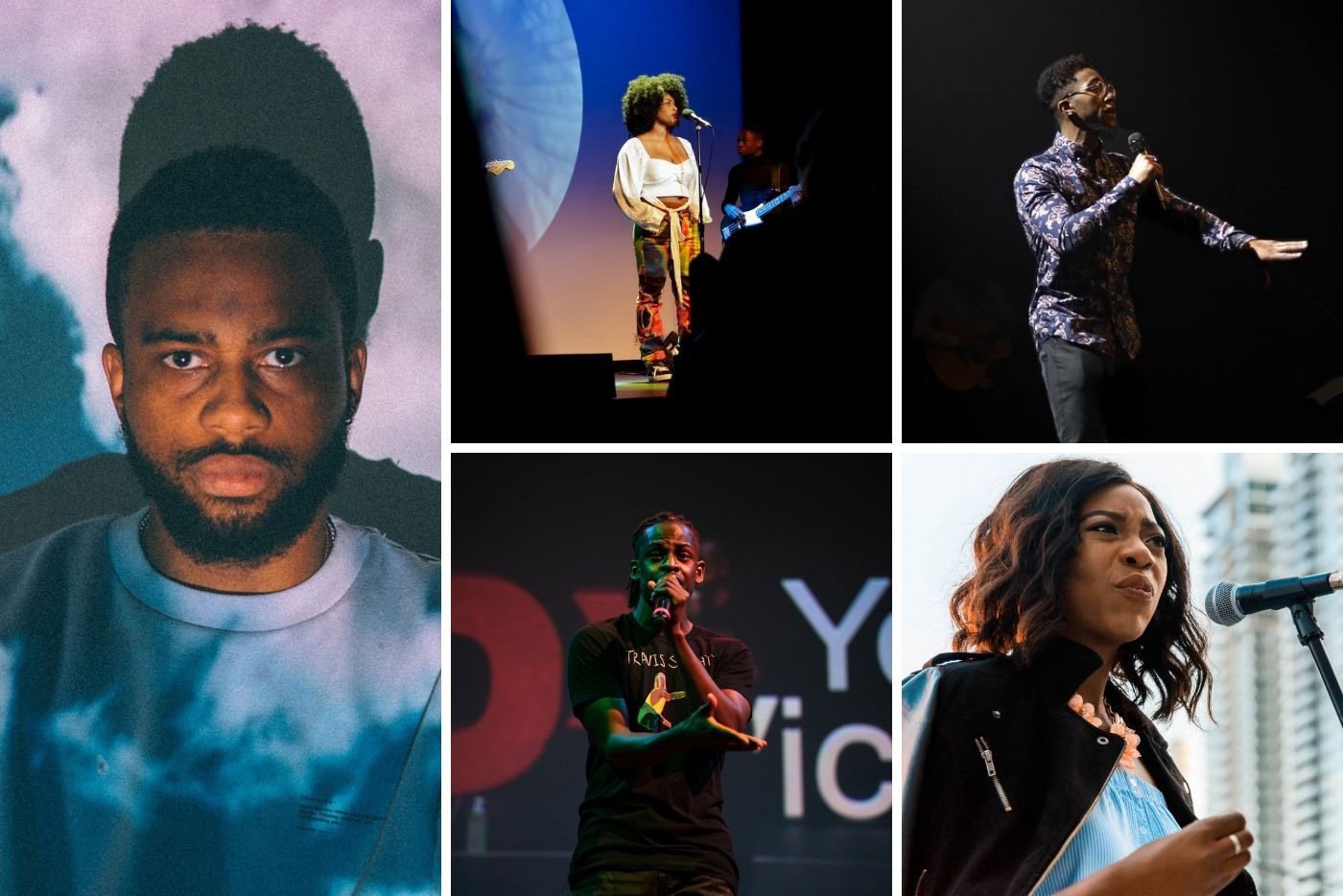 This Black History Month, four local artists are taking to the stage to express their diverse voices in the aftermath of 2020's racial reckoning.
On February 26, check out Arts Commons' latest TD Amplify Cabaret Now Listen: A Black Poet's Message featuring four buzz-worthy Calgary artists: R&B musician Uyemi, spoken word artists Priscille Bukasa and KTheChosen and hip-hop artist Zaire Ink. All four performers are current participants in the TD Incubator Program, facilitated by Incubator fellows Jae Sterling and Contra.
Sterling, a multi-disciplinary artist, curated Now Listen: A Black Poet's Message, working on the cabaret's tone, strong visual elements, backdrops and artist showtimes. As far as coming up with the concept for the show, he says, "Writing is always something — for me anyway — that sets the tone for all the rest of the mediums. So it was kind of a no-brainer and a nod to how I came up in the scene here — which is through poetry, through rap, through music."
Conceptually, the producer likens the cabaret to an art installation and says to expect a liminal space and some "really, really powerful poetry."
While Sterling can't divulge too much about this exclusive event, you can bank on some def poetry — also known as dub poetry — rapping and music. Sterling's goal was to challenge the idea of the monolithic Black voice by having different poets tap into their own individual experiences and thoughts on stage. "You're gonna hear different frames of minds, different perspectives, different stories, because everyone grew up different. And that's gonna be an interesting watch and experiment within itself," he says.
Sterling says the cabaret is a safe space, outside of social media's often triggering environment, for the public to come together and hear what artists have to say, post-racial reckoning. "And this is just a small portion of what we're about to see happen in this month and in this year," he says.
He looks forward to highlighting these talented artists, and particularly this type of event, on what he considers the largest stage he's ever seen before here in Calgary. "And this Black History Month, it feels significant, because after everything that's happened in the last couple of years, it really is important to hear what the poets have to say."
To learn more about Now Listen: A Black Poet's Message and buy tickets, visit artscommons.ca