Those who live in south Calgary probably already know that Okotoks has a really good Costco with shorter lines. But if that's all you know, then you're missing out because Okotoks has much more to recommend it than big-box shopping. For starters, the picturesque historic downtown is full of browse-worthy boutiques, galleries and restaurants that attract locals and day-trippers alike. Cars happily stop for pedestrians while kids ride around on bikes and joggers dot the pathways adjacent to the Sheep River, which runs through the centre of town. With all this idyllic small-town charm, plus proximity to big-city amenities, it's no wonder the population of Okotoks is growing.
Where to Eat and Drink
For fine French food in a unique setting, look no further than Bistro Provence 1882, housed in what was originally the Sheep Creek Post Office built in 1882. The unique building has been carefully preserved and restored, complementing the food, which is carefully prepared and presented. The restaurant only seats 40 for dinner (and just 20 for lunch) so reservations are a must.
52 North Railway St., Okotoks, 403-938-2224, bistro1882.com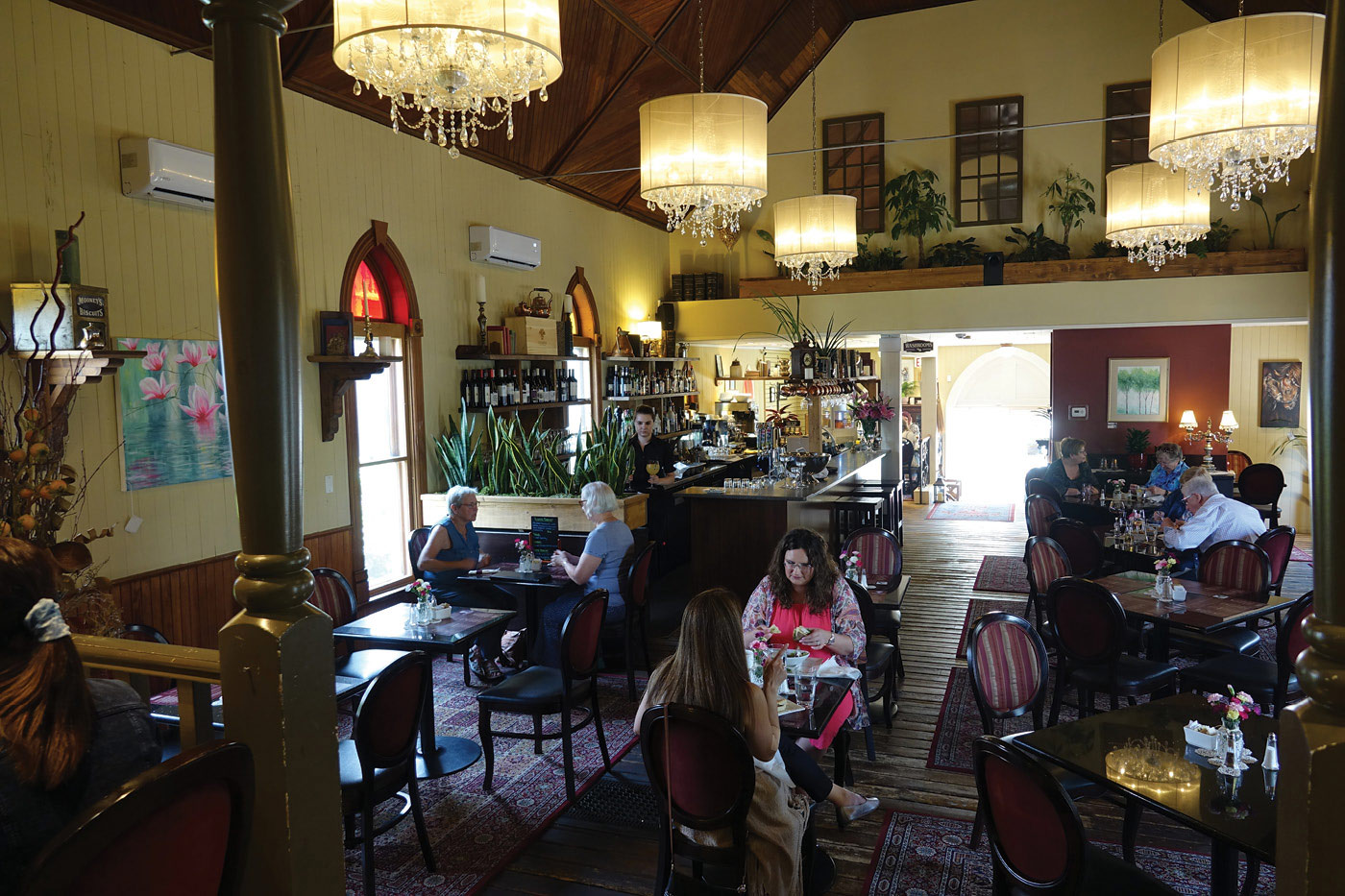 Set in a 1902 Baptist Church, Heartland Cafe & Restaurant is extremely popular as much for its homestyle cooking as for its genteel decor, which could be called "rich great-aunt parlour-chic." The patio is lovely as well, and affords a nice view of Olde Towne's comings and goings.
46 McRae St., Okotoks, 403-995-4623, heartlandcafe.ca
Okotoks' first microbrewery, Hubtown Brewing Co. is in the Boot Hill Gallery Building in Olde Towne. You can enjoy Hubtown brews in the taproom and on the rooftop patio. If you get hungry, owners Mark and Lisa Watts encourage patrons to order delivery from any local restaurant.
41 Elizabeth St., Okotoks, hubtownbrewing.com
What to See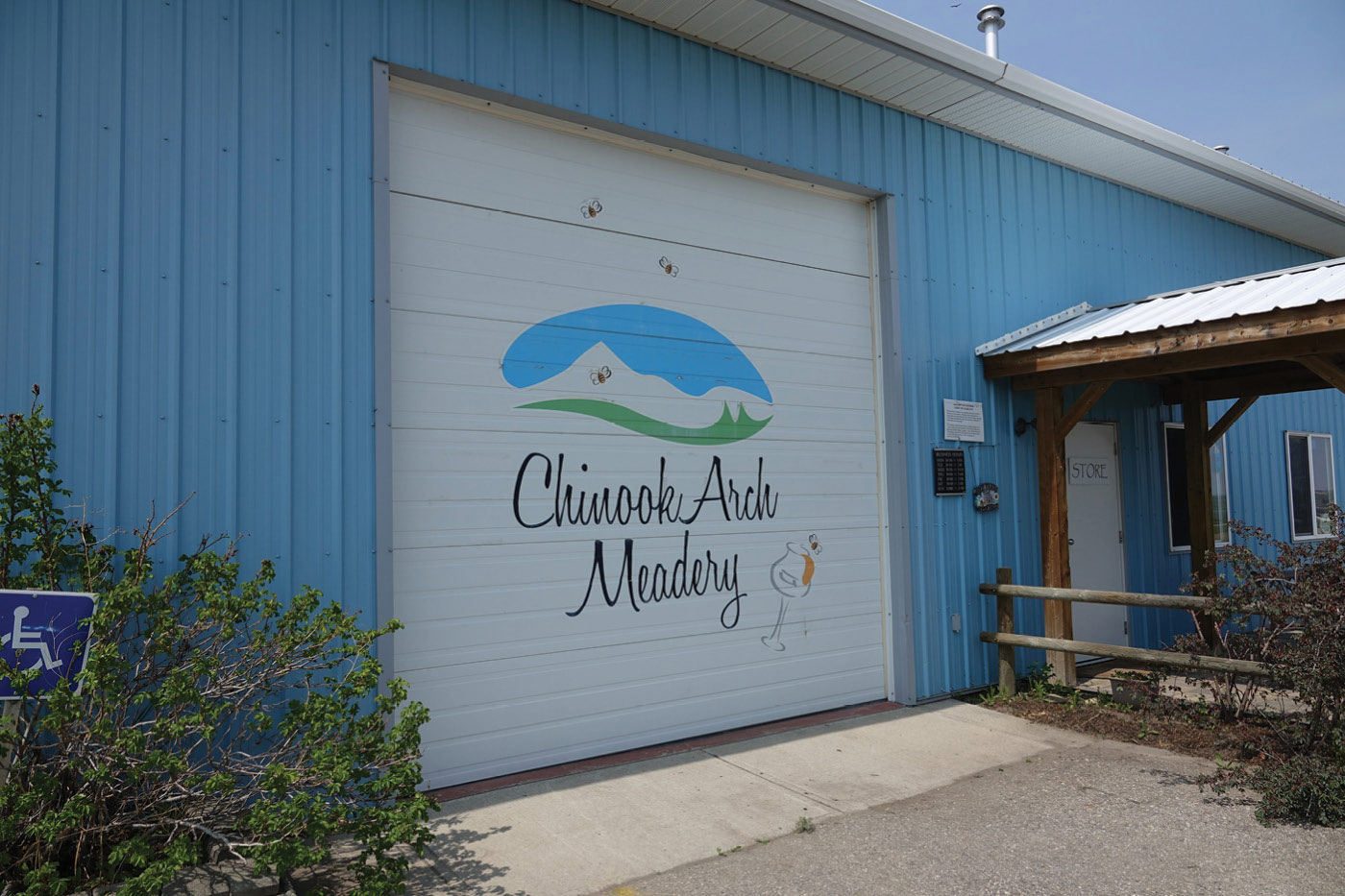 The life of bees are not a secret at Chinook Honey Company & Arch Meadery, where you can learn all about honeybees and even suit up as a beekeeper and work with one of the hives. Sample different kinds of mead (the oldest alcoholic beverage in the world) and browse in the shop for honey, beeswax candles, body care products and more.
386079 16 St. W., Okotoks, 403-995-0830, chinookhoney.com
Tribal Connection Market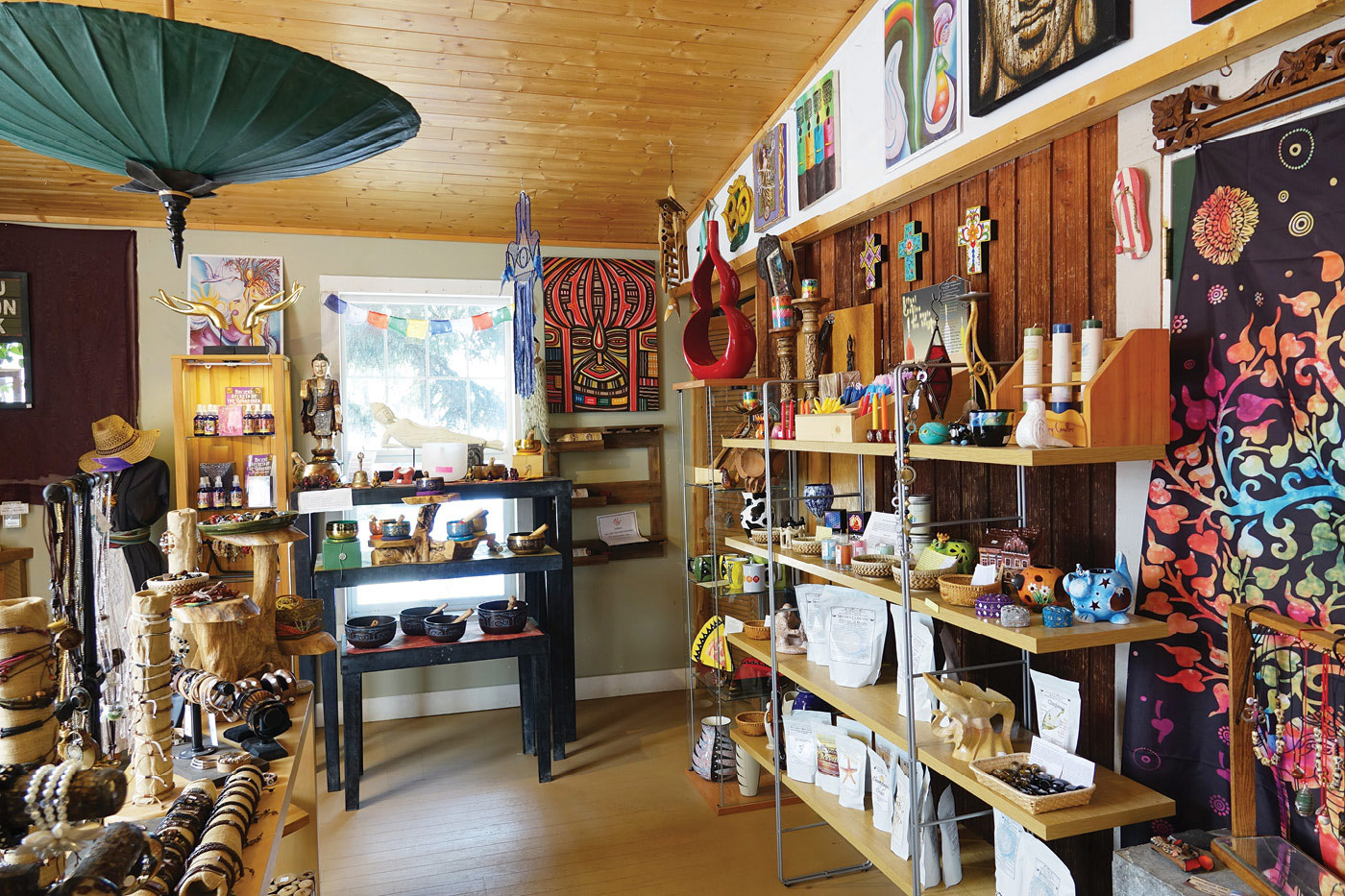 Tribal Connection Market is a quirky boho business that's equal parts coffee shop, new-age market and live performance venue. Pop in for a smoothie or a light lunch and browse the jewellery, imported crafts and books.
41 McRae St., Okotoks, 403-995-1898
Big Rock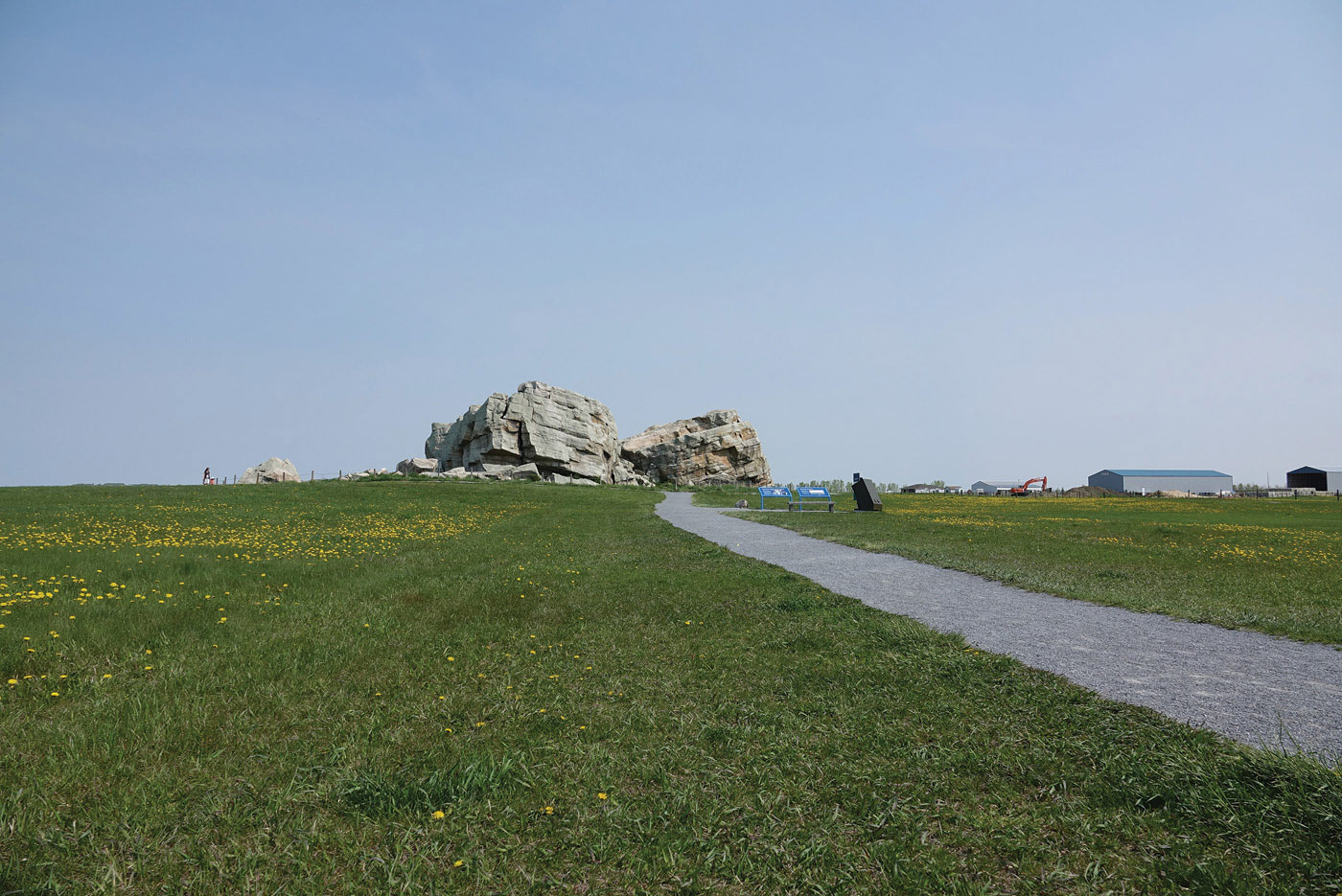 The Okotoks "Big Rock" Erratic is a geological wonder. Made of quartzite, the glacial erratic measures about nine metres high, 41 m long and 18 m wide (roughly the size of a three-storey apartment building). The people of the Blackfoot First Nation used Big Rock as a landmark for finding a crossing over the Sheep River (which flows through Okotoks) long before European settlement. Learn more about the geological history of the rock and the surrounding area on the informative signage at the well-maintained site.
10 km southwest of Okotoks on Hwy 7
What to Do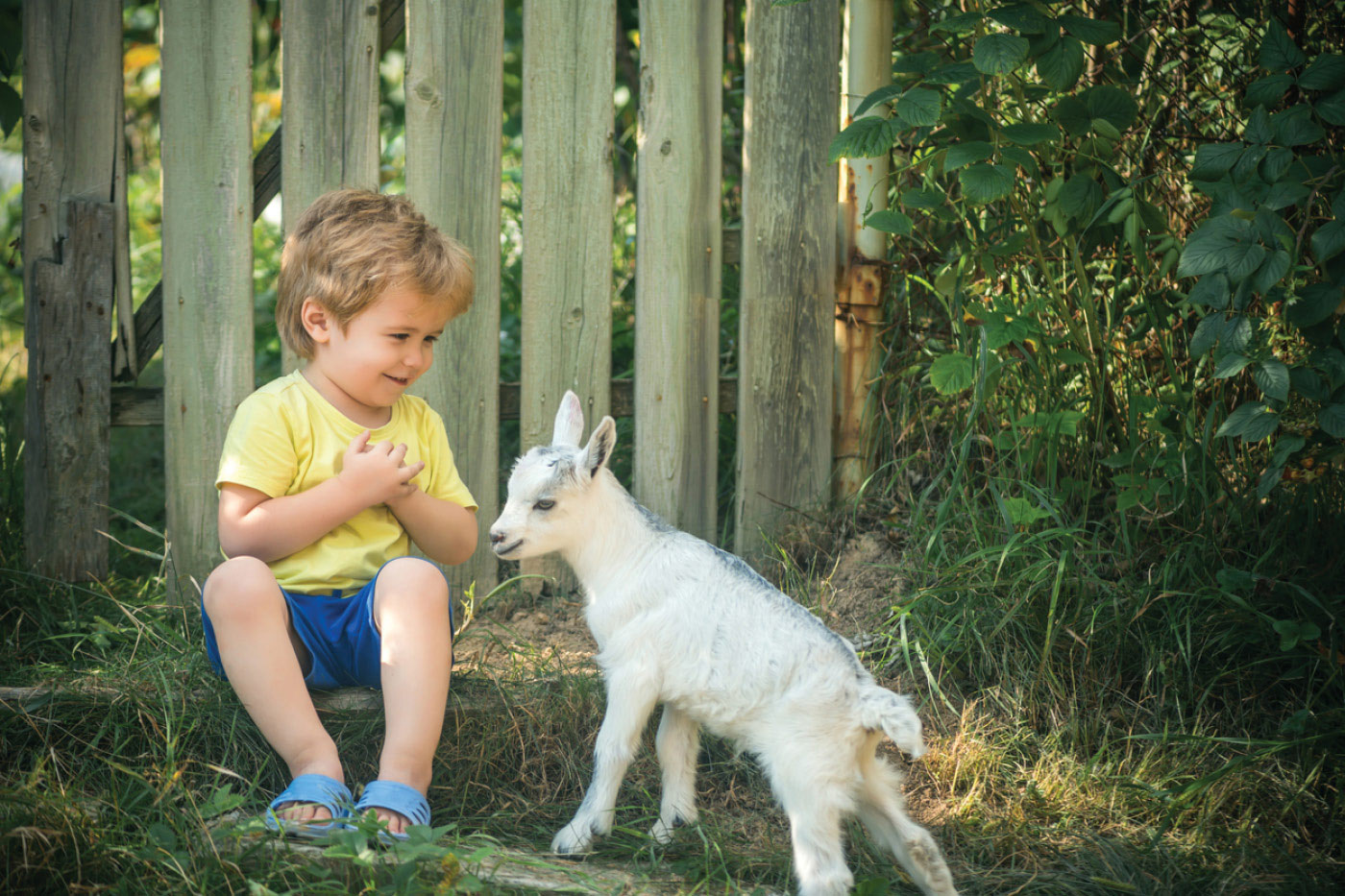 Kayben Farms Sunshine Adventure Park is a smorgasbord of family fun with play areas and structures, walking trails, a seasonal corn maze, fire pits, picnic tables and plenty of cute animals to interact with. There's also a U-pick for blackcurrants (starting mid-August)) and an on-site restaurant, Jojo's Café. Pre-purchase your tickets online before you go.
316034 32 St. E., Okotoks, 403-995-5509, kayben.com