This loop hits just a few of central Alberta's great small towns. Around Carstairs, see how wool is processed at Custom Woolen Mills (it's a little out of the way, but well worth it) and have a true farm lunch at PaSu Farm. Stop at Olds for a historical museum visit and to admire the Olds College Botanic Gardens. If you have time, stop in Bowden to pick your own Saskatoon berries or visit a sunflower maze before heading into Torrington to see the "world famous" Torrington Gopher Hole Museum.
The route
385 km round trip.
---
Where to Stop Along the Way
On the way into Carstairs, turn onto Highway 580 and spend some time visiting Pat and Sue de Rosemond's sheep farm. See the working farm and shop for a range of sheep-related products in the boutique, like cozy insoles, mitts and socks. The boutique is open Tuesday through Sunday. Stick around for some food, too. As well as lunch, afternoon tea and meals to go, PaSu Farms hosts special foodie events like its Saturday night feature dining evenings. (Find more information on dining at PaSu Farm below.)
PaSu Farm, off Hwy. 580, 403-337-2800, pasu.com
This seasonal farmers' market is worth the drive north. The market runs from 3:30 p.m. to 7 p.m. on select Tuesdays from May through September. At this small-town market you'll find everything from homemade baked goods to crafts to Hutterite preserves.
Carstairs Curling Rink, 350 11 Ave., carstairsfarmersmarket.weebly.com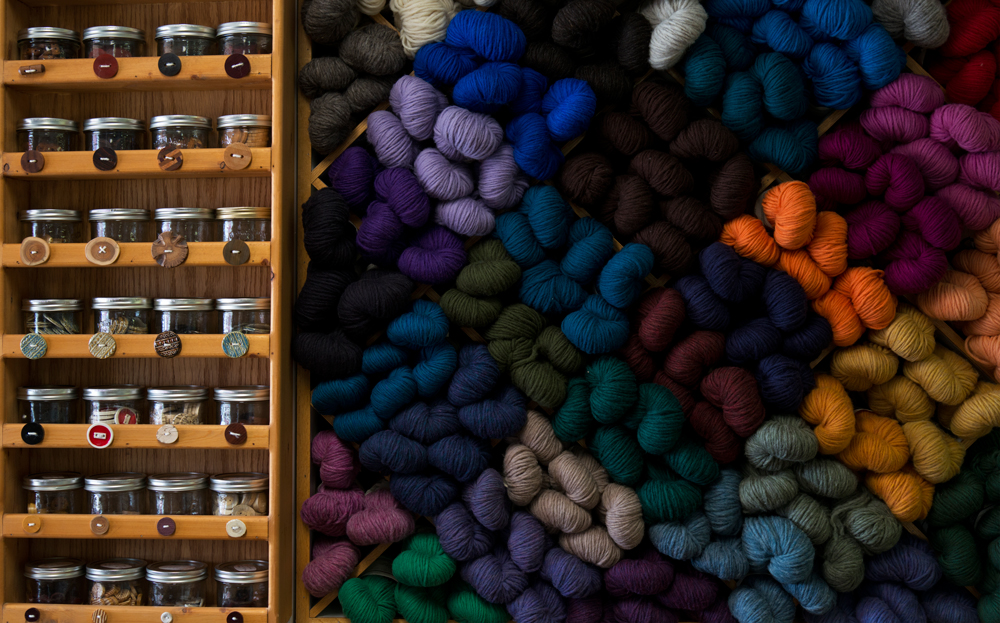 Make a point to stop at the family-run woolen mill that's a little east of Carstairs. The wool shop is open Monday through Friday, from 8 a.m. to 4 p.m. You can buy a range of wool items processed at the mill. Buy prairie wool socks or a handmade knit sweater or a wooly toque now to wear later in the year. Self-guided tours are also offered throughout the week. Take the tour and see how raw fleece is processed into a usable product using old-school carding machines — the machines here are from 1895, 1910 and 1927.
Custom Woolen Mills, 30453 Range Rd. 27-2, 403-337-2221, customwoolenmills.com
This is the time of year to stop by Olds College to admire its Botanic Gardens and Treatment Wetlands that cover more than 25 acres. For the rest of the summer, expect to see the garden's summer perennials in full bloom and aquatic species on the ponds. The herb garden will also be at its peak. The gardens are free to explore throughout the summer and autumn months. To get the most out of the gardens, book a guided tour.
Olds College, 4500 50 St., 403-556-8323, oldscollege.ca
If you have time to head towards Bowden before turning off to Torrington, this is a must-stop venue for all lovers of Saskatoon berries. This farm was founded in 1969 by Len and Joyce Pearson. While there are now hundreds of Saskatoon berry orchards across the prairies, Pearson's Berry Farm is recognized as the first commercial orchard of these berries in the world. Due to COVID-19 restrictions, the farm is offering online shipping orders and pickup options throughout the summer.
Pearson's Berry Farm, 34463 Range Rd. 40, 403-224-3011, pearsonsberryfarm.ca
You've probably visited a corn maze during the fall, but drive north and a little past Bowden this summer, and you can visit a beautiful sunflower maze. The maze is made up of 100,000 sunflowers. After escaping the maze, stick around to pick your own vegetables, flowers and strawberries from the Eagle Creek Farms U-Pick. The Maze will be opening up in mid-August this year.
Eagle Creek Farms, 1-877-224-3939, sunmaze.ca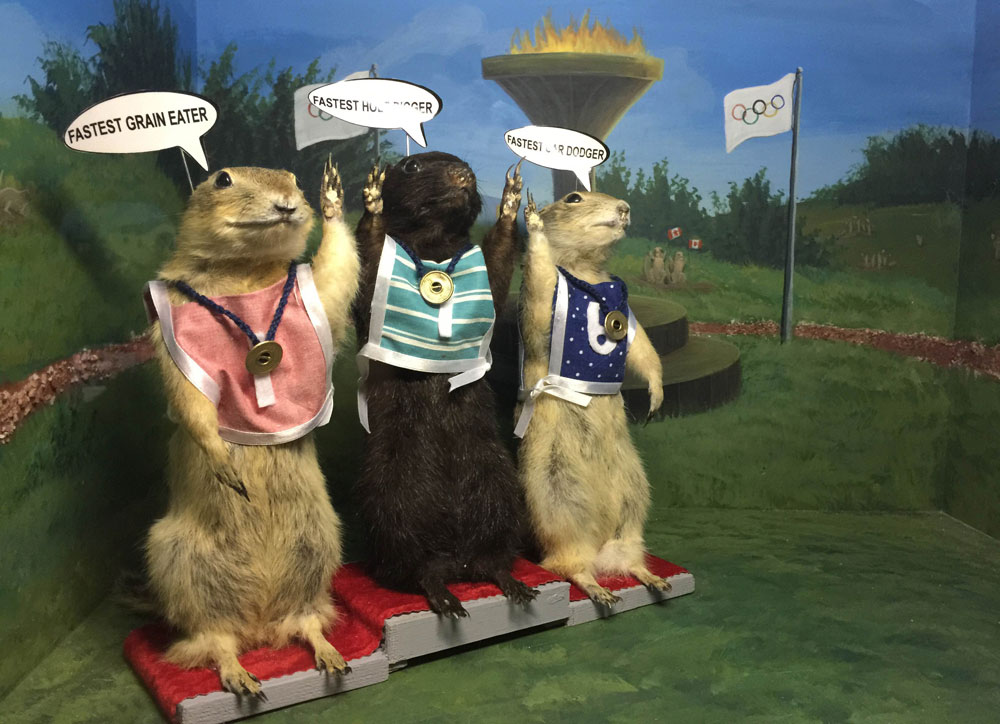 This museum is small and it's certainly quirky, but if you're a fan of the unusual then make sure you stop here while you're in the area. The one-room museum has several boxed dioramas where stuffed gophers dressed in tiny costumes are the stars. Each diorama depicts a different scene: you'll see stuffed gophers barbecuing dinner, stuffed gophers at the library, stuffed gophers winning at the Olympics and more. The museum is only open during the summertime from June 1 to September 30.
The Torrington Gopher Hole Museum, 208 1 St. S., 403-631-2133, gopherholemuseum.ca
---
Where to Eat Along the Way
Burger Baron
If you're looking for a quick lunch while passing through Carstairs on your way to Olds, stop at this drive-thru burger joint. You'll find classic diner food on the menu like a range of different burgers, side orders like onion rings, fries (French and curly), and milkshakes. The Texas fried chicken is particularly delicious.
853 Centre St., 403-337-3941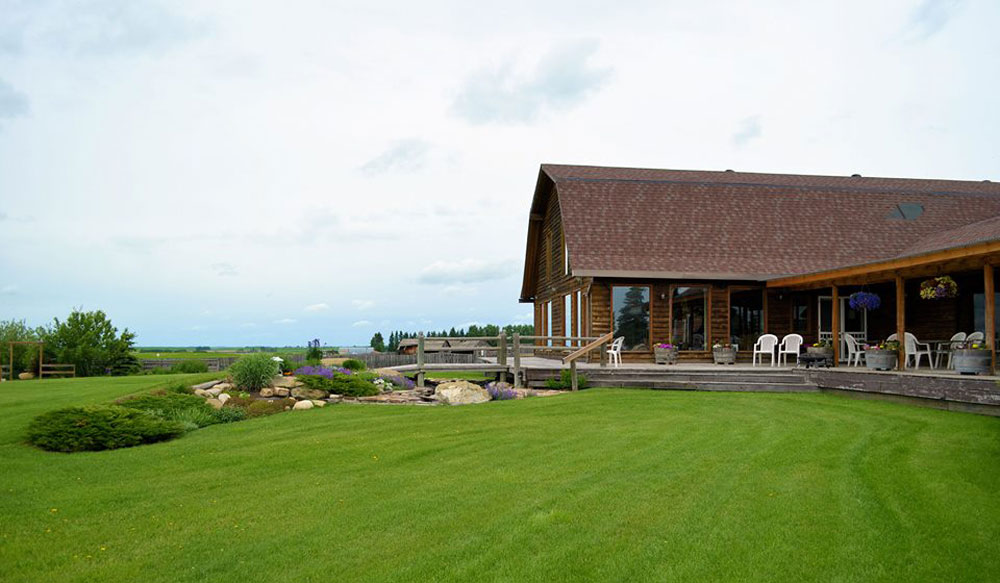 For a satisfying, high-protein meal, make a reservation at the PaSu Farm restaurant. The restaurant is open for lunch from Tuesday through to Saturday, and on Sunday there is a very meaty lunch buffet — you'll eat roast lamb, beef and chicken. The restaurant is located in a building the shape of a hip-roof barn and has high ceilings and lots of natural light. For a particularly special meal, make a point to visit on a Saturday evening for the South African barbecue dinner. The evening begins at 5:30 p.m. with appetizers and drinks, followed by all the meat you can eat. There's everything from steak to lamb ribs to tandoori chicken to South African sausage, called Boerewors. The barbecue dinner is $50 per person and you have to make reservations.
PaSu Farm, off Hwy. 580, 403-337-2800, pasu.com
This trendy spot is a gem in Olds. You're spoiled for choice here with a range of appetizers, salads, pastas, pizzas, burgers and rice bowls on the menu. Most dishes are under $20, including the prime rib beef dip, grouchy bread, nachos and lobster mac and cheese. Also, order a virgin cocktail before you keep driving to your next destination. If you aren't driving, this restaurant is licensed and has beer, wine and cocktails. Don't leave before having a slice of turtle cheesecake. They are also offering online ordering and pickup options to maintain social distancing.
5038 46 St., 403-556-6488, grouchydaddys.com
This diner is located just off of Highway 2. Instead of stopping at a fast food chain, pull over and try a burger, club sandwich or Reuben at this diner (and be sure to finish off with a slice of Saskatoon berry pie). Come hungry — the portions are generous. With its neon signage, booth seating and vintage decor, this is a true diner.
1, 1-3 Heritage Dr., 403-657-3503, facebook.com
---
Upcoming Events
August 25, 2020
For one night in August, the Carstairs Memorial Arena is transformed into a drive-in movie theatre. This is a family-friendly event and the movie that will be screened is yet to be announced. The movie will be screened at dusk, but the annual parenting fair takes place before the screening in the same area, from 6:30 p.m. to 8 p.m. It's free to attend the movie screening but do bring along a non-perishable food item for the Carstairs youth food bank. There is also a concession selling popcorn.
Postponed to June 19, 2021
Sample beer, spirits and mead from Alberta breweries, distilleries and meaderies at this one night event. Tickets are $10 in advance or $15 at the door.