Victoria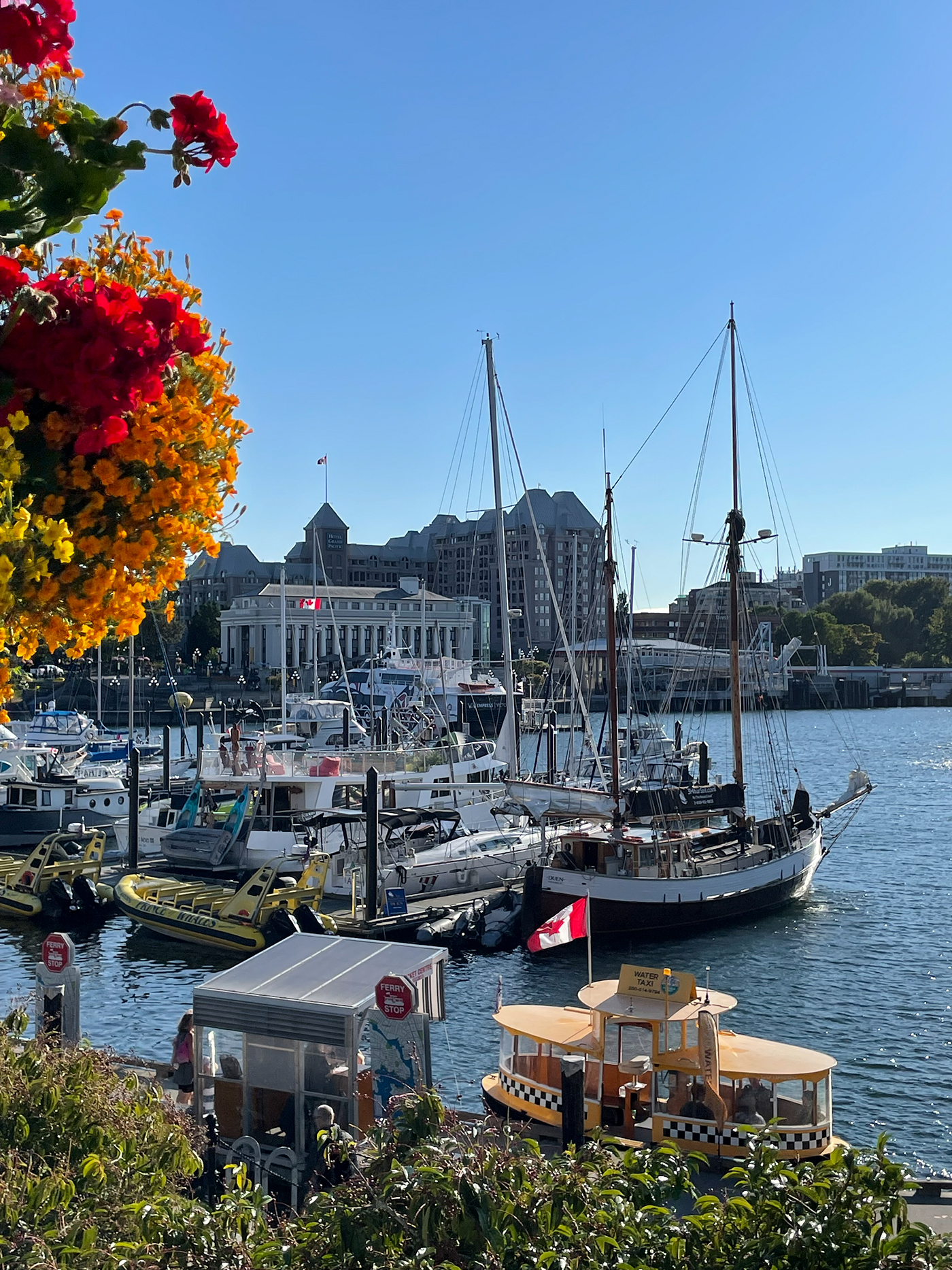 During cold-weather months, while Albertans shovel mounds of snow in biting Arctic winds, the sidewalks of Victoria remain blissfully bare and the temperatures mostly mild. By March, everyone is walking around in T-shirts and enjoying patio hangouts sans patio heaters. Needless to say, Victoria is a pretty safe bet if you're looking for a springtime sojourn.
This independently run hotel has a prime waterfront location enhanced by beautiful seaside gardens that will be right outside if you score one of the Garden King rooms on the main level of the newer Erickson Wing (named for architect Arthur Erickson). The spacious rooms have gorgeous marble bathrooms bigger than most studio apartments and a minimalist aesthetic that flows harmoniously into the greenery outside the sliding doors. The Erickson Wing also contains numerous museum-quality installations showcasing the impressive art collection of late owners Paul and Artie Arsens, who purchased the hotel and its surrounding property in 1982.
The Magnolia is a contemporary-classic boutique hotel conveniently located just a couple blocks up from Victoria's Inner Harbour. Reserve one of the 18 diamond-level rooms on the upper floors, which have features such as Juliet-balcony windows, cozy fireplace sitting areas with chaise chairs, and, as of last summer, fully renovated bathrooms equipped with either luxurious deep soaker tubs or deluxe multi-headed showers. As a Magnolia guest, you'll also start the day with breakfast in The Courtney Room, the lovely in-house restaurant with a 
French-brasserie-styled bar.
10 Acres Bistro is part of a family of local restaurants supplied by the namesake farm. A plant-filled sunroom gives the bistro a summery garden vibe, no matter the season. The menu here is focused around local and sustainable, with a nightly "dinner fresh menu" after 5 p.m., alongside the regular brunch, lunch and dinner menus. There are also lip-smacking signature cocktails made with local spirits, such as the rhubarb gin liqueur from Sheringham Distillery in neighbouring Sooke.
Flower Finder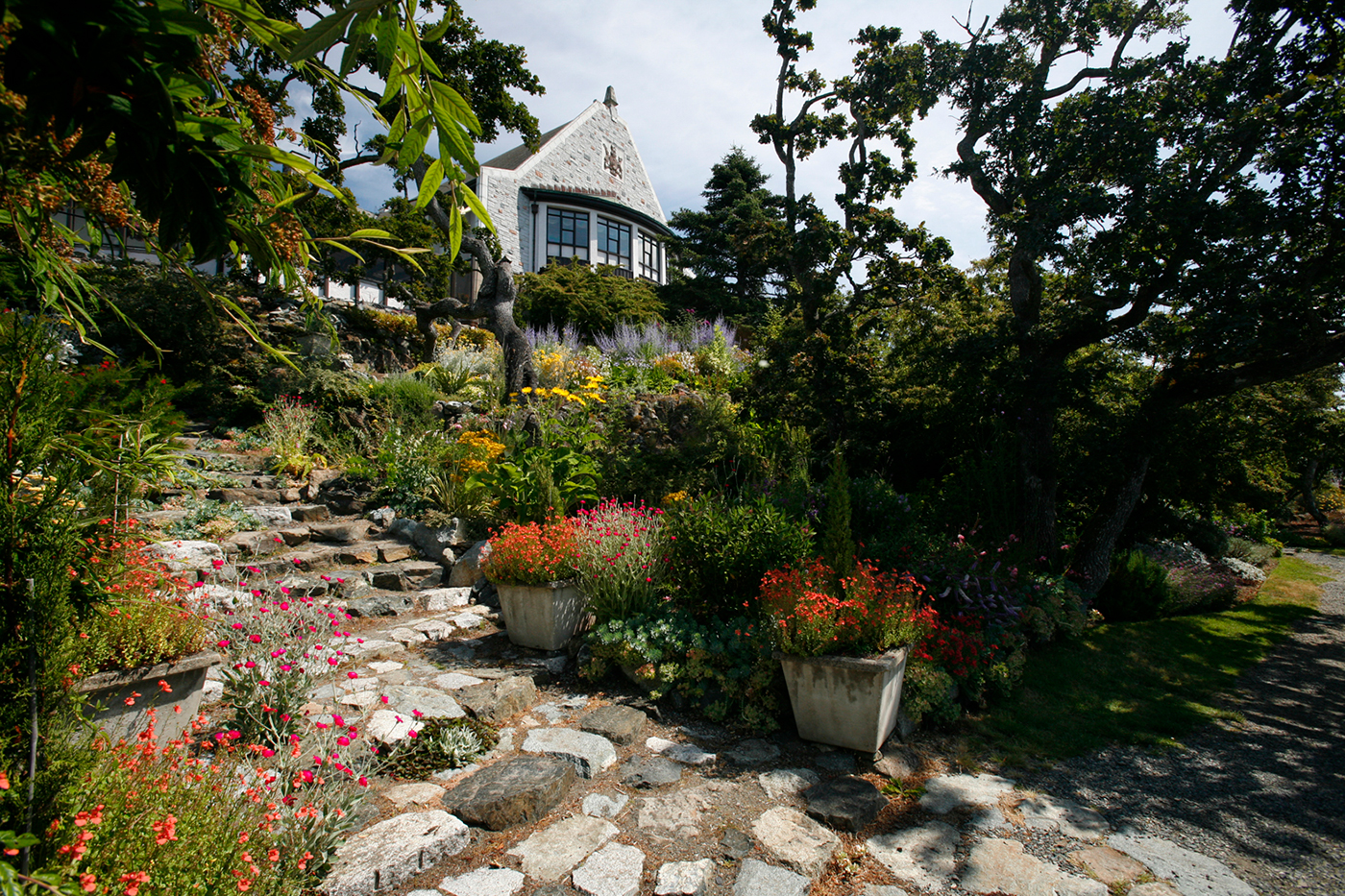 The Butchart Gardens are synonymous with floral tourism in the Greater Victoria area, but, for an immersive experience that you can walk or bike to from downtown, head for Government House. Open daily to the public, the grounds of the 36-acre estate home of the Lieutenant Governor of British Columbia contain a variety of garden areas to wander through, including a Victorian rose garden, cut flower garden, English country garden, and an iris and lily garden.
If it's Raining?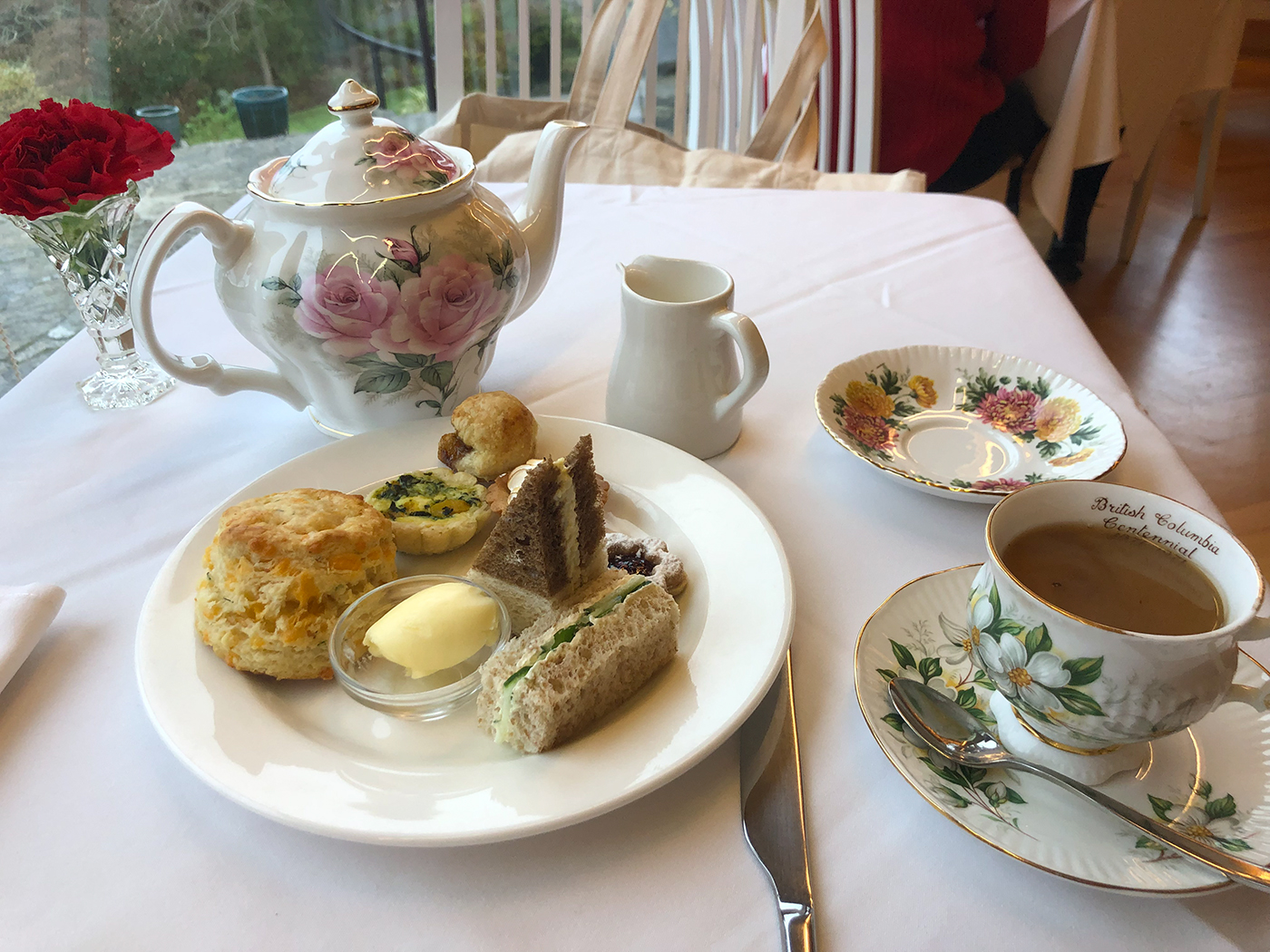 A meteorological phenomenon known as the "Great Blue Hole" means Victoria is often blessed with sunny skies, so you're probably safe to book that urban cycling excursion you were thinking of doing. (The Pedaler's "Eat. Drink. Pedal." tour is a great way to see the city while discovering culinary gems). If you do get a rainy day, then it's time for traditional English-style afternoon tea, which is ubiquitous in Victoria. For a serene experience, head for the Teahouse at Abkhazi Garden. Set within a heritage garden in a residential community, the quaint room serves full afternoon tea and the abbreviated "elevenses" version, with tasty morsels such as free-range organic egg-salad sandwiches and fresh-baked miniature Eccles cakes. —S.A.
Vancouver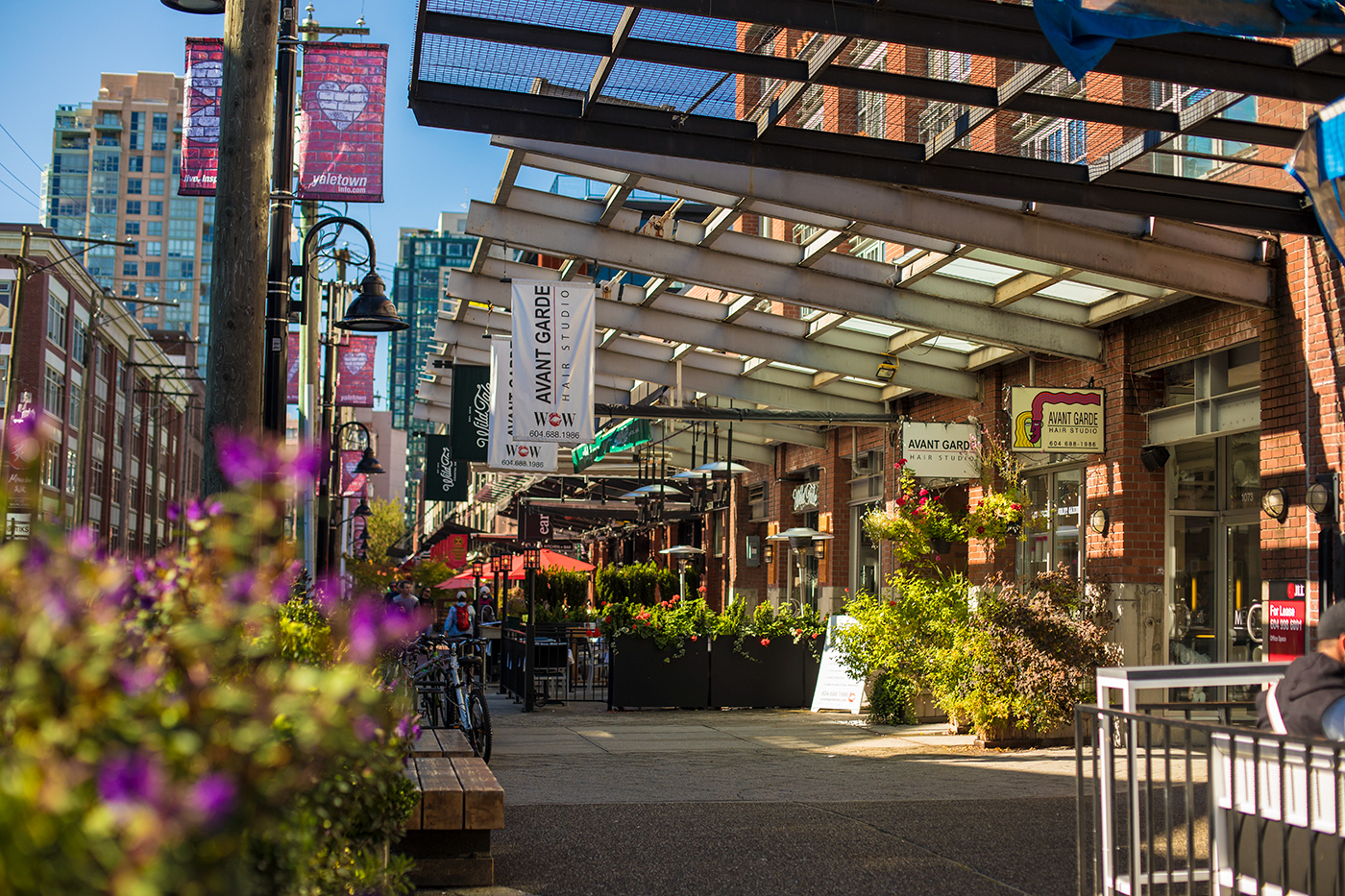 What Calgarian hasn't stared wistfully at images of Vancouver in splendorous springtime bloom while the ground outside remains caked in grit and ice? With numerous short flights and easy access from the airport into the city centre via the SkyTrain, it's the ideal springtime getaway if you don't want to bother with a vehicle.
This contemporary boutique hotel in the Yaletown neighbourhood has a buzzy urban-village vibe, with boldly painted suites showcasing contemporary artwork, much of it by local creators. For the ultimate springtime digs reserve one of the courtyard suites that open onto a private garden terrace.
Make a reservation here: Minami
Spring, summer, fall or winter, what landlocked Calgarians really want when they hit "the coast" is seafood. Like the classic Calgary steak, a great sushi dinner in Vancouver is more than just a meal, it's part of the experience of the city. Located just a couple blocks from Opus hotel, Minami delivers fresh flavours and artful compositions in a relaxed setting, paired with a well-curated sake list.
Flower Finder
Flowers are everywhere in Vancouver and the best way to see them is by bicycle. Many hotels (Opus included) provide complimentary city cruiser bikes for guests, or sign up for Mobi, Vancouver's public bike share program. To combine your garden-gazing with a cultural experience in Vancouver's Chinatown, plan to visit the Dr. Sun Yat-Sen Classical Chinese Garden, an authentic representation of Ming Dynasty-era design and tradition that truly feels like stepping into another time and place.
If it's Raining?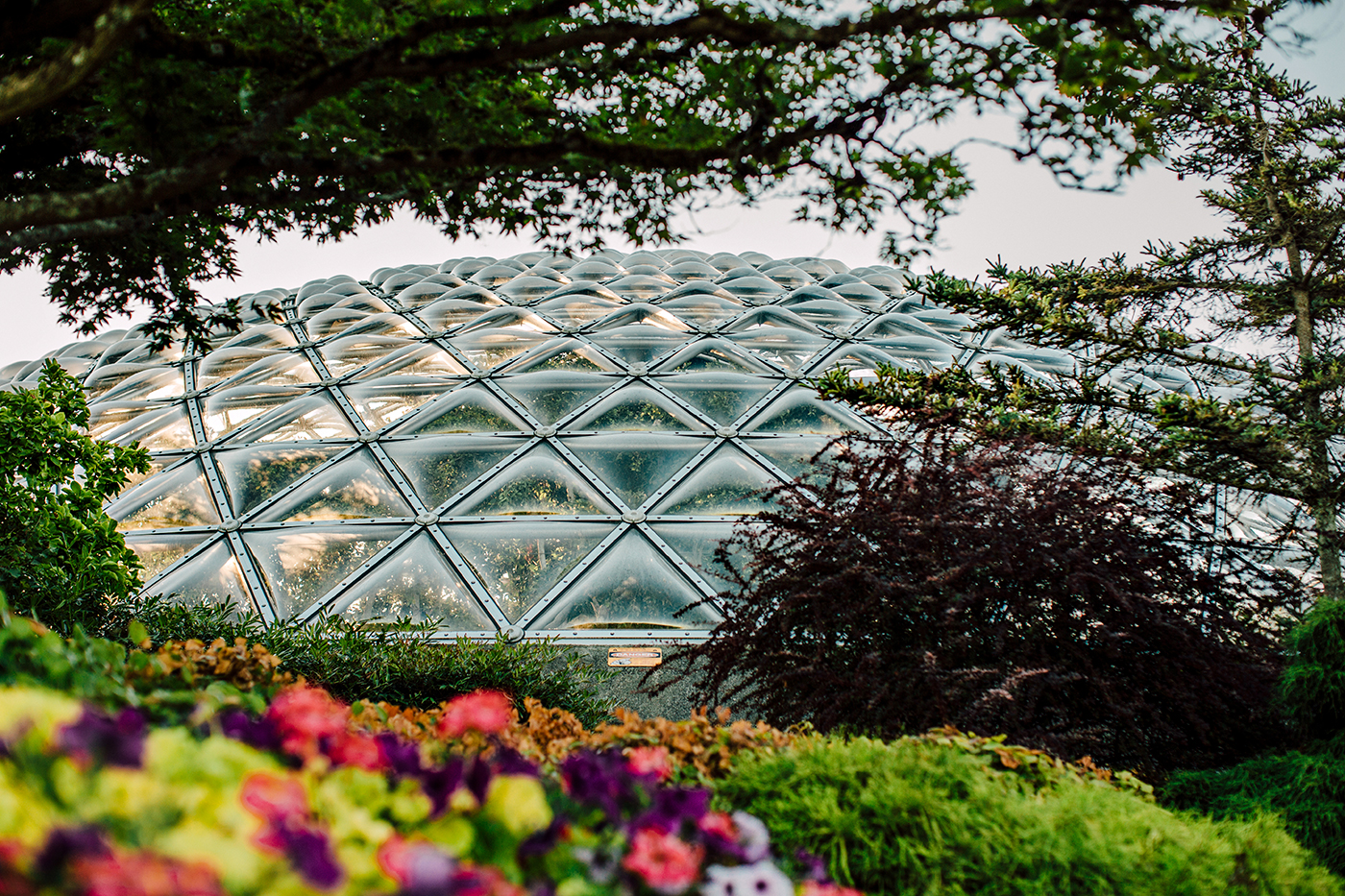 Vancouver also has some amazing indoor options for flower-seekers. The most famous of these is the Bloedel Conservatory, an enclosed tropical garden set within Queen Elizabeth Park, where you'll see hundreds of varieties of exotic plants and flowers, as well as resident exotic birds. —S.A.
Naramata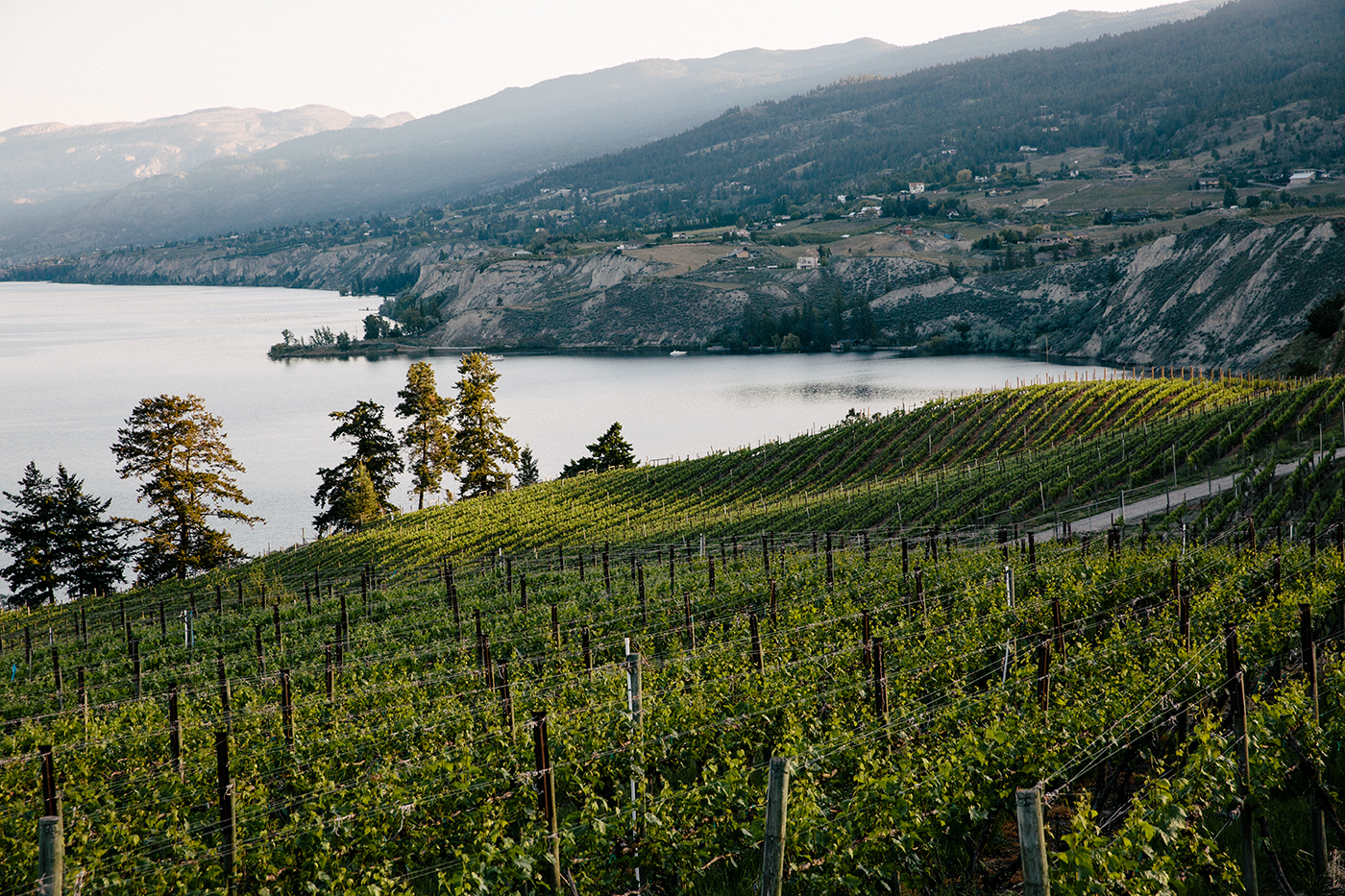 Far from the motorhome and MasterCraft set you see in Kelowna, the vibe in Naramata, a charming community just a half-hour's drive north of the Penticton airport on the southeastern shore of Lake Okanagan, is understated chic, with tractors outnumbering Teslas and where "wedges" refer to cheese, not shoes.
This 12-room, Mission-style hotel was built in 1908 by John Robinson — town founder, land baron and tree-fruit pioneer — who had a vision to draw tourists to the area and share its bounty with them. A century later, that same vision is alive and well thanks to a group of four hospitality professionals, including chef Ned Bell, who reopened the place in 2020. The hotel feels strikingly authentic thanks to a commitment to keep things as close to the building's original character as possible during renovations. Creaky wood floors, period antiques, clawfoot bathtubs, and views of the gardens, lake and hills, combined with contemporary amenities and a hearty Continental breakfast, make this a must-stay.
This 6,600-square-foot log guesthouse in the heart of the Naramata Bench is surrounded by vineyards and lush landscaping with panoramic views of Okanagan Lake, best appreciated from the outdoor pool deck. With just four suites, you can expect quiet relaxation in a child-free atmosphere with seriously good coffee and excellent mountain biking at your doorstep.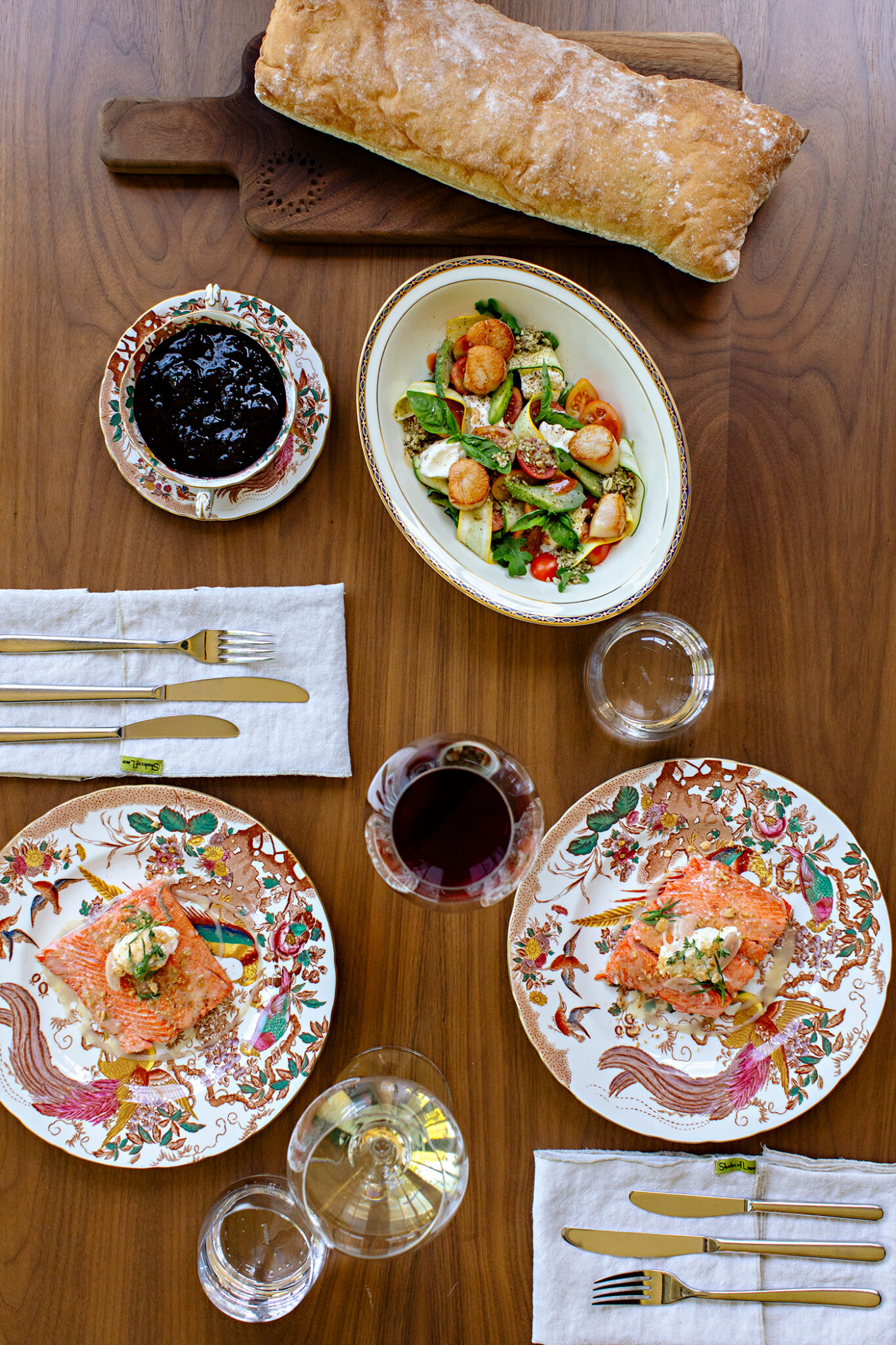 Helmed by superstar chef Bell, who was born and raised nearby, the menu here is best described as "Naramatian," meaning it is built around the best that local growers and producers have to offer. The oft-changing dishes are refined, clean and highlight the quality of the ingredients. The award-winning wine list is curated to showcase B.C.'s best wines. The cocktails are so painstakingly pretty, it's almost a shame to drink them, and the precisely plated dishes are almost too gorgeous to eat (the operative word here being "almost").
Flower Finder
The Penticton Xeriscape Demonstration Garden is the ideal place to stop and smell indigenous flowers and learn about gardening and landscaping with water conservation in mind. Forty different perennials, ornamental grass shrubs and trees populate the garden and there's information on how you can create a water-wise landscape on your own property.
If it's Raining?
The BC VQA Wine Information Centre in Penticton has a tremendous selection of B.C. wines, accessories and local food. It offers seminars throughout the year, or you can just stop in and talk grapes with the helpful staff, who can even arrange to ship your purchases home for you. —J.H.
Avenue's writers and editors are occasionally invited to experience dining or adventure experiences as a guest, including some of the experiences in this story. Neither complimentary experiences nor advertising are required for coverage in Avenue. Neither companies that advertise nor those that provide other incentives are promised editorial coverage, nor do they have the opportunity to review or approve stories before publication.