The Fairmont Banff Springs has always felt like a world of its own. The massive hotel, styled to resemble a Scottish castle, is so well-outfitted with restaurants, lounges, spa amenities, an outdoor heated pool and green spaces, that guests could conceivably experience a rich mountain getaway without ever leaving the property. The hotel's food program is particularly robust — with 12 restaurants on site, there's a wealth of high-end eats within the castle's walls.
It's why culinary outfitter Alberta Food Tours launched Eat the Castle earlier this year. It's the first Banff-based experience for the company, which also runs tours in and around Calgary, Edmonton and Canmore.
Alberta Food Tours president and CEO Karen Anderson says she was so impressed by the Banff Springs' commitment to serving food made from scratch with local Alberta ingredients that she wanted to share both the food and the stories from the kitchen with visitors. "I wanted to reveal the amount of care that goes into creating these luxurious meals," Anderson says. "On the tour we tell people about the 150 chefs that work there, the bread-making program, the pickling, the butchery, the herb cultivator and all of the Alberta farmers the kitchen buys from. It's a classic culinary institute, but they are making almost 80 per cent of everything they serve in-house."
Eat the Castle features four stops, all within the main hotel, making it an ideal experience for those inevitably blustery days when it's too cold to enjoy the outdoor wonders of Banff National Park. In just over two hours, guests indulge in food and a drink pairing at four of the hotel's restaurants: Stock Food & Drink, The Vermillion Room (a French bistro-inspired restaurant that opened this past May), 1888 Chop House and Grapes (a charcuterie and wine bar).
Even though the tour takes place in the late afternoon, Anderson says the food portions are substantial and recommends that her guests arrive with an empty stomach and an open mind. "It's a history, art and architecture tour meets food tour," she says. "Also, it's a way for people who may not be able to stay at the hotel to experience it by splurging on what really is a very ample dinner."
Alberta Food Tours' Eat the Castle Tour is $175 per person, plus GST (price includes gratuities). Tickets can be purchased in advance at albertafoodtours.ca.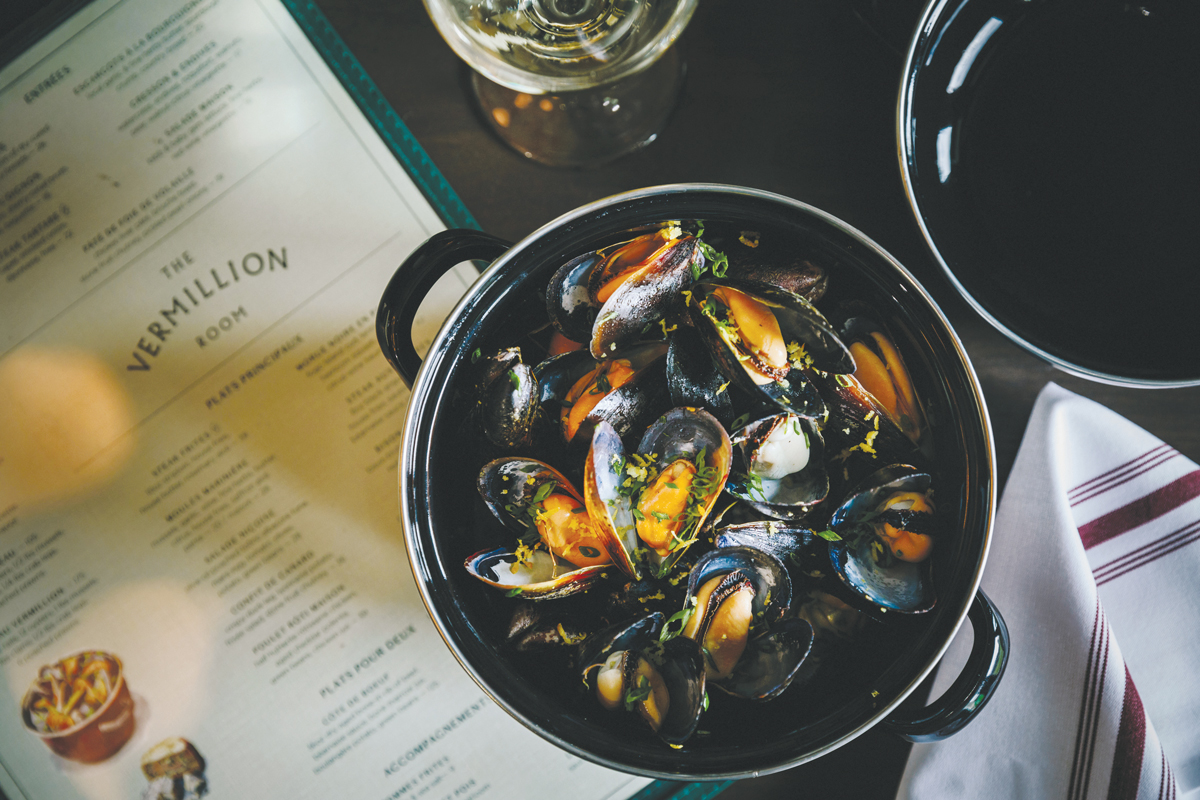 This article appears in the October 2018 issue of Avenue Calgary. Subscribe here.