With winter in full force, the mountains are beckoning us to come and experience astonishing views, invigorating activities and cozy lodgings. This year there are great deals out there for Albertans staying closer to home. Here are some of the top deals offered over the next three months in Banff, Canmore and other nearby mountain destinations.
Where to Stay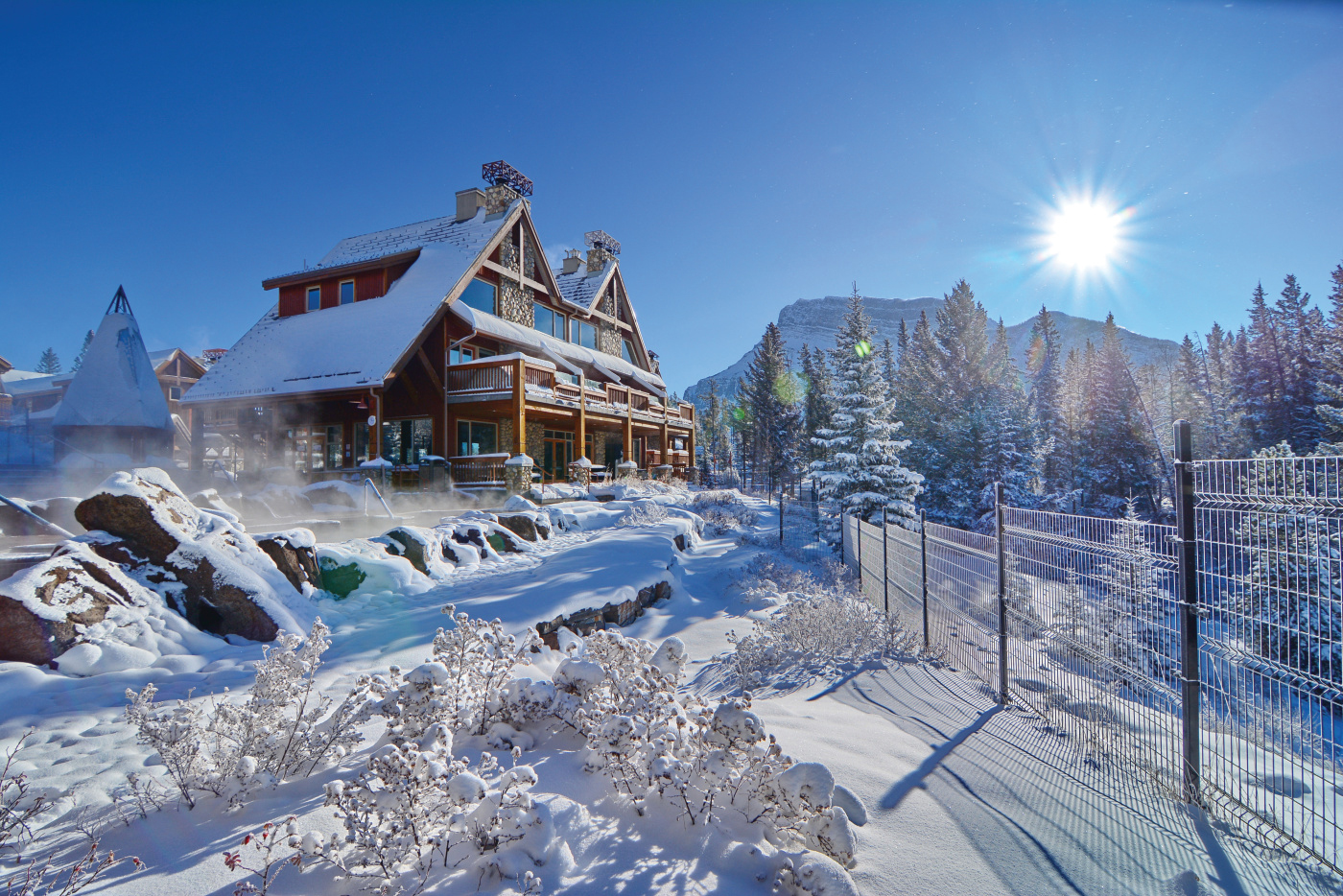 Banff Lodging Company oversees some of Banff and Canmore's most popular hotels and lodges. Additionally, the company oversees a range of restaurants and two spa facilities, which figure into Banff Lodging Co.'s various getaway packages. One example is the "Moose Forget-me-not Package" at the Moose Hotel & Suites, which includes one night in a Superior hotel room, two glasses of wine at Pacini restaurant and two $100 credits for Meadow Spa & Pools. Another is the "Everything Caribou" package at the Banff Caribou Lodge & Spa, a one-night stay, $50 food and beverage credit at The Keg Steakhouse + Bar in Banff and two $75 credits for Red Earth Spa, starting at $150 per person. If you prefer condo-style accommodations, Hidden Ridge Resort, located up Tunnel Mountain Road in Banff, has a "Hidden Ridge Winter Warmer" package starting at $75 per person that includes a one-night stay, a bottle of red or white wine and a s'mores package to enjoy at the outdoor fire pits.
The Charming Inns of Alberta is a 12-member group of privately owned and operated boutique inns in the province. Members include A Bear and Bison Inn and Georgetown Inn in Canmore, Baker Creek Mountain Resort near Lake Louise, Riverside Chateau in Bragg Creek, The Juniper Hotel & Bistro in Banff, The Crossing at Ghost River near Cochrane and six others. In celebration of Charming Inns' 20th year, the group is offering a 10-per cent bonus top-up on gift cards for any of the member inns (for example: a $100 gift card would become $110) when purchased through the Charming Inns website.
The "Canadian Rockies Ski Package" at the iconic Fairmont Banff Springs is the ultimate luxury ski getaway. The package includes breakfast, plus two ski passes for each day booked that can be used at the "SkiBig3" resorts in Banff National Park (Mount Norquay, Banff Sunshine Village and the Lake Louise Ski Resort), with complimentary shuttle service between the resorts and the hotel. Rates start at $659 per night, which might seem steep, but with single-day adult lift tickets at the Big3 resorts ranging from $93 to $127 this season, it ends up being a pretty good rate for a stay at the Castle in the Rockies. The Springs also offers a year-round Alberta residents' discount on accommodations of up to 30-per cent off the best available rate (based on double occupancy and subject to availability), but note that to get it you have to provide proof of residency, such as a driver's license, at check-in.
The Malcolm Hotel in Canmore has two great deals for the winter season for two very different experiences. The "Bed & Breakfast" package, starting at $200 per night, includes a suite or luxury room and daily breakfast (full menu) in the hotel's Stirling Grill, while the "Romance Getaway" package, starting at $300 per night, includes a luxury room adorned with rose petals, a bottle of wine upon check-in and a $100 dining credit at the Stirling.
Throughout the winter season (excluding Dec. 19, 2020 to Jan. 5, 2021) Mount Engadine Lodge in Kananaskis Country has reduced rates for weeknight stays (Sunday to Wednesday). That, combined with the weeknight stay discount of 30-per cent offered year-round, makes wintertime the best time if you want to save on your stay at Engadine. The lodge also offers a year-round 10-per cent Alberta residents' discount on overnight stays, though the residents' rate can't be combined with the weeknight discount. That being said, Mount Engadine is one of the Charming Inns of Alberta, and the current gift-card bonus offered by that organization can be used on discounted bookings at the lodge.
Signing up for Pursuit Rewards gives Alberta residents up to 20 per cent off at Pursuit Banff Jasper Collection hotels such as Mount Royal Hotel and Elk + Avenue Hotel in Banff, and Pyramid Lake Resort in Jasper. Pursuit Rewards also gets you 15-per cent off food purchases at the group's signature restaurants, including the new Farm & Fire in Banff, Sky Bistro at the top of the Banff Gondola and Maligne Canyon Wilderness Kitchen at Maligne Canyon in Jasper National Park.
And, if you're up for a last-minute trip to Fernie, take note that Fernie Central Reservations is offering 10-per cent off for Alberta residents on bookings up to Friday, Dec. 11, on their in-town and on-mountain condos, townhomes and private vacation homes.
What to Do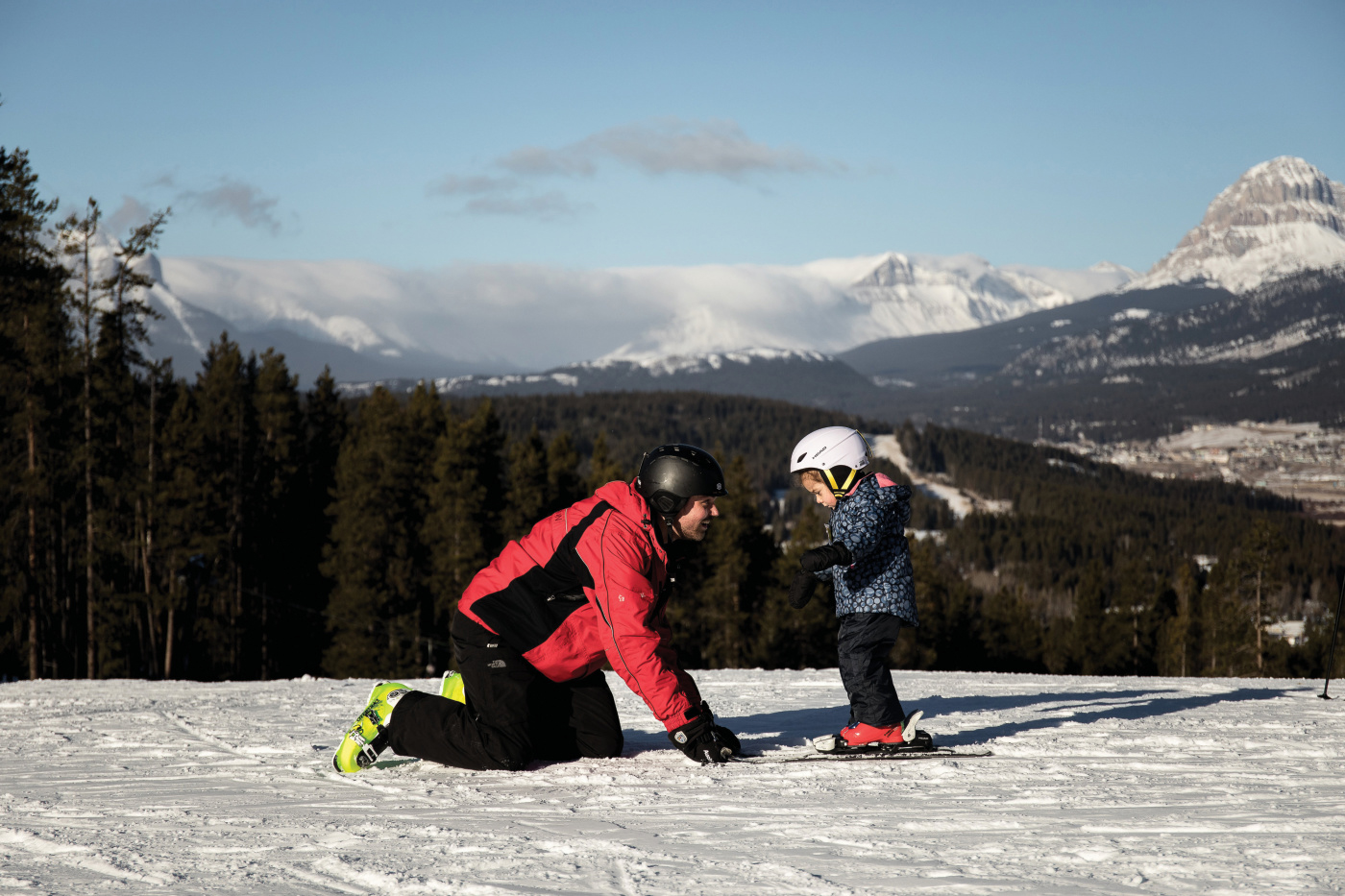 Along with deals on where to stay, there are great deals to be had this winter on things to do in the mountains. Most, if not all, ski areas offer deals and incentives for season's pass-holders. For the most up-to-date and comprehensive information, check the resort websites regularly.
For some of the best ski resort deals out there, though, head south. Castle Mountain Resort, located near Pincher Creek on the western edge of Waterton Lakes National Park, has a "Wonders of Winter Card" for $85 that gives cardholders 50-per cent off lift ticket purchases on any day at the resort throughout the 2020-2021 winter season (that's right, no holiday blackout dates) and up to five 50-per cent off day passes at Pass Powderkeg ski area in Crowsnest Pass. The W.O.W. card is on sale until Dec. 31, 2020 and is available to anyone aged 13 and up.
Those new to skiing or snowboarding should definitely consider Pass Powderkeg's "Learn to Turn" program. For just $250, you get four lessons starting at the beginner level and progressing with the rider's ability, and upon completing the lessons you're gifted with a free season's pass. The Learn to Turn package also includes a 50-per cent discount on a season equipment rental package and a 25-per cent discount on a 2021-2022 season's pass.
skicastle.ca, passpowderkeg.com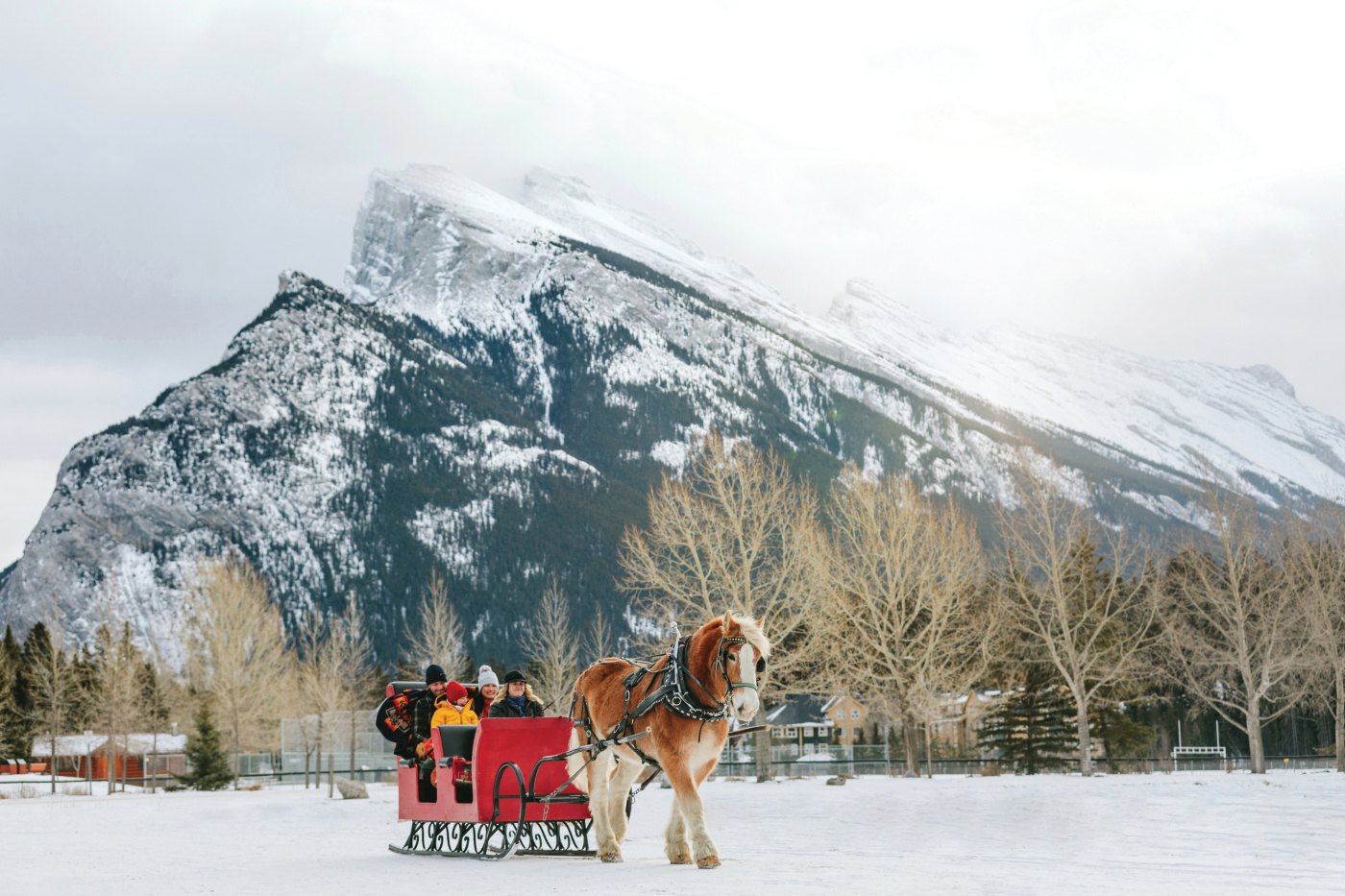 There's also a variety of things to do in the mountains that don't involve skiing or snowboarding. The Discover Banff & Its Wildlife Winter Tour guided by Discover Banff includes some of the most scenic and historic attractions in the area, such as the Fairmont Banff Springs hotel, Bow Falls, Surprise Corner Viewpoint, Hoodoos Viewpoint and Lake Minnewanka, with hot chocolate and maple cookies at one of the beautiful stops. You can save 20 per cent on your tour by booking directly at least one week in advance using the coupon code Online2Save. Booking at least one week in advance and using the Online2Save coupon code can also score you a 10-per cent discount on a Banff Trail Riders sleigh ride." The 40-minute ride delivers the postcard-perfect and quintessentially Canadian experience of gliding along against a backdrop of mountain scenery, all bundled up in cozy blankets. Same thing goes for a 20-per cent discount on afternoon guided tours at Lake Louise, which include hot chocolate and the chance to give snowshoeing a try.
Whether you are looking for a relaxing weekend in the mountains or to get active in the outdoors, there are deals out there for everyone this winter season. Get 'em while they're cold.
[This story has been updated from its original print version to reflect that you can make bookings with the Online2Save code directly, and that the full-day guided tours at Lake Louise are now afternoon tours.]