The writer and outdoorsman George W. Sears declared in his 1884 classic Woodcraft: "We do not go to the green woods and crystal waters to rough it, we go to smooth it. We get it rough enough at home."
Sears, who wrote under the pen name Nessmuk, saw nature as a reprieve from the pace and pressures of the city. But these days, while "roughing it" generally refers to recreating in the outdoors, the idea of "smoothing it" has essentially disappeared.
So we tracked down three modern outdoor adventurers with ties to the Kananaskis region — Olympian Chandra Crawford, outfitter Claude Faerden and executive director of the Association of Canadian Mountain Guides Peter Tucker — and asked how they embrace the rougher, more physically challenging aspects of winter adventuring in the Rockies while also reclaiming the lost art of "smoothing it." These three know magic happens even at minus-20 degrees and that whether you're going hard out there or engaging in more easy-going pursuits, ultimately, as Tucker says, it's about giving winter "a big bear hug."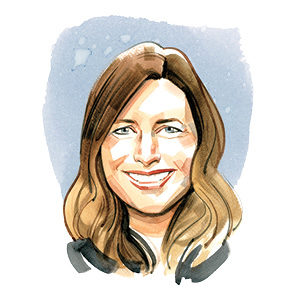 Olympic gold medallist (cross-country skiing, 2006) and president of Fast and Female, a charity that promotes sports participation among young women and girls. Lives in Calgary and Canmore with husband Jared and their two kids, ages one and three, with one more on the way.
"You don't have to buy diamonds; a field of snow is so much more sparkly in the sun!" says Chandra Crawford, a three-time Olympian and gold medallist in Nordic skiing. She laughs, adding she doesn't want to alienate anyone with her undying love of winter, but it's hard to imagine feeling disgruntled around Crawford, who positively glows as she talks about the crunch of the snow, bluebird skies and fresh air in her lungs.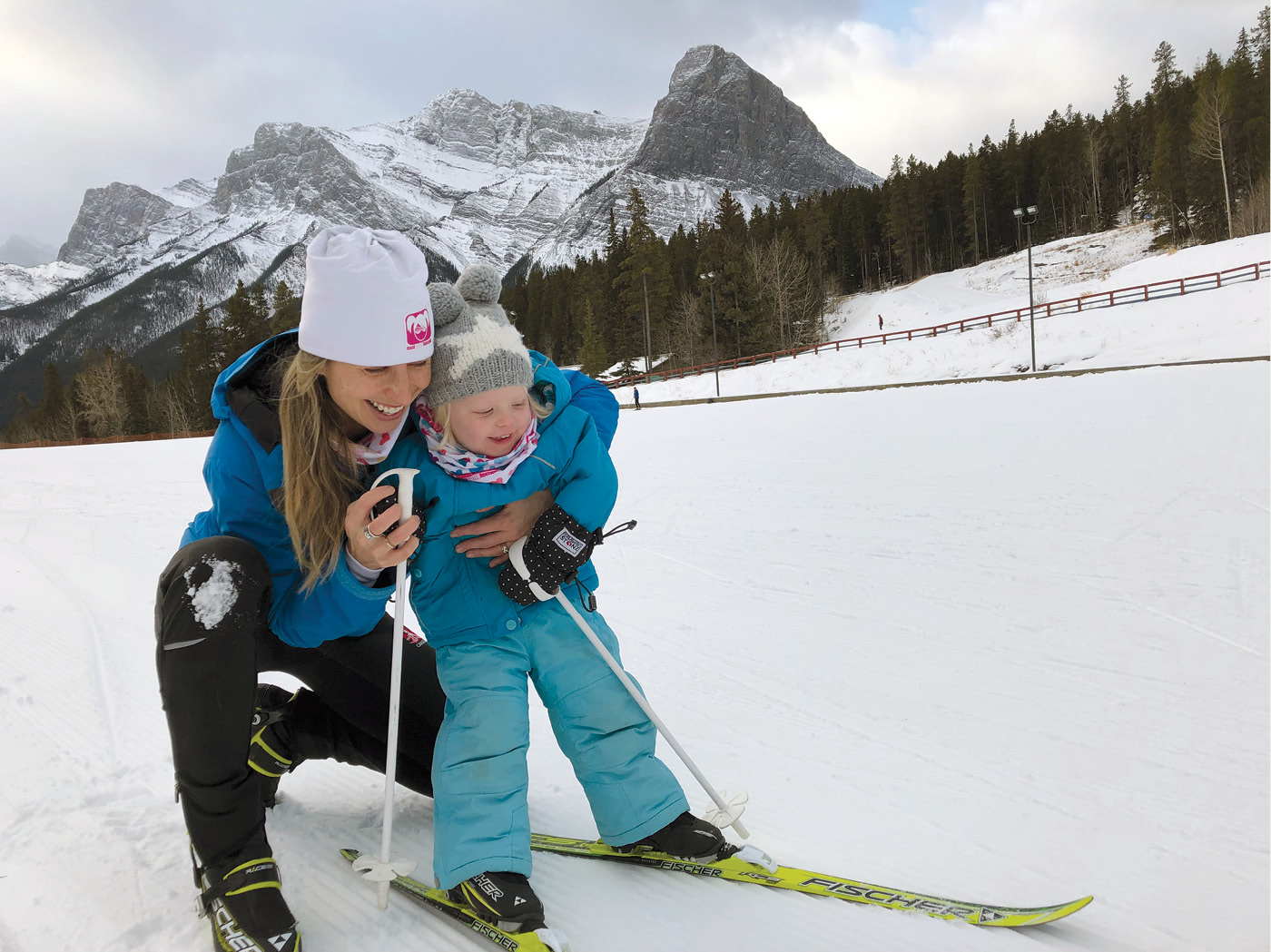 Between being a mom and running her charity, Crawford says she doesn't get too many days to herself for high-octane adventuring. But in the event that she is able to get out there and go hard, she would reach for her backcountry touring skis and set out to enjoy the beautiful balance of uphill and downhill. Crawford is particularly fond of the "slackcountry" (touring from a point accessed by a ski lift) terrain just beyond the resort boundaries at Sunshine Village. "I'd like to maybe just tootle around in the Meadows," she says, "maybe go up Quartz Ridge and do some turns. Or hang around Rock Isle Lake to have lunch out in the snow. It's an absolutely amazing way to enjoy a day."
"Having kids has drastically changed everything about how I enjoy winter," says Crawford, who has two toddlers and a third child due this month. She and her husband courted on the slopes, but now devote more cold-weather time to creating warm family memories at the Canmore Nordic Centre. On a typical day there, they will settle in, armed with games and snacks. "We often don't go beyond a hundred-metre radius from the day lodge — and it's amazing," Crawford says. Of course, she particularly loves skiing to the Nordic Centre's Chandra Crawford warming hut. "I'm thrilled to have some- thing named after me that is so family-fun-oriented," she says.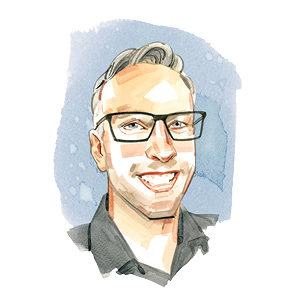 Co-owner of Kananaskis Outfitters in Kananaskis Village. Lives in Exshaw with his wife Michelle and their two kids, ages eight and four.
Now that he has a young family and a business to run, mountain adventurer and guide Claude Faerden says that winters have become less about undertaking big ice climbs and more about "staying active and staying connected with nature."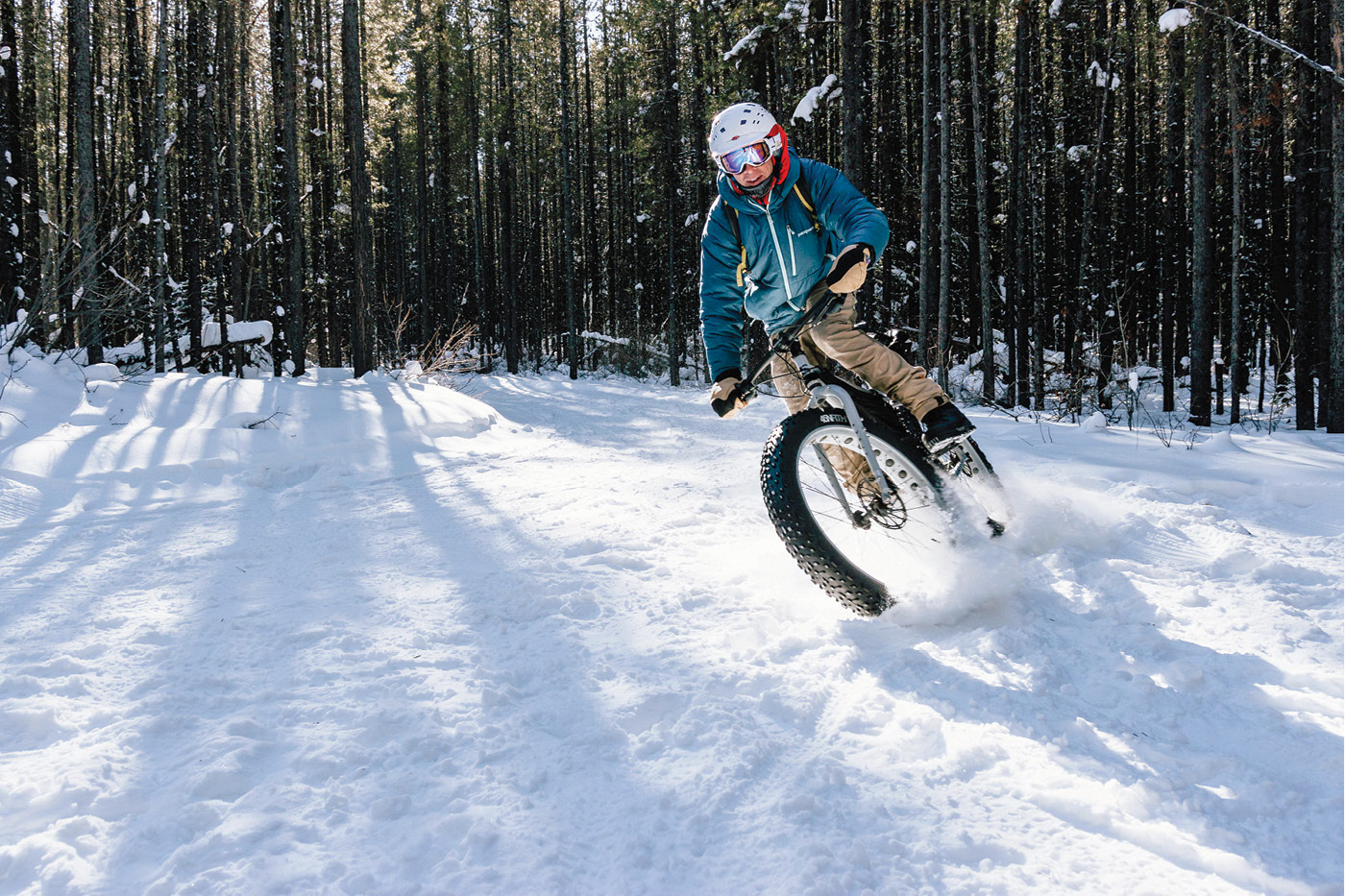 Even at -40 C, Faerden says he loves floating through the winter landscape on his fat-tire bike. "The thing about being on the fat bike is that you can dress for it," he says. At such cold temperatures, you can get away with wearing ski gear for biking, Faerden says. He even wears ski goggles when setting out on two wheels in rougher temperatures. Faerden is a fan of the fat- bike trails that run alongside the Pomeroy Kananaskis Mountain Lodge's Nordic ski trails. "A packed trail is perfect and that's why snowshoers and fat bikers are such great friends," he says.
"The essence of stargazing is being still long enough to notice something," says Faerden. For that reason, you don't want to get sweaty when you're on a winter stargazing outing, so an easy, non-aerobic snowshoe walk is ideal. Faerden recommends the Prairie View Lookout at Barrier Lake in K-Country to get a glimpse of the Milky Way or the northern lights. Some nights, it's so quiet you might even hear a meteorite. ("Like winning stargazing for the rest of your life," he says.) To make a night of stargazing even smoother, he recommends bringing hot apple cider and wearing your comfiest, coziest, puffiest parka.
Peter Tucker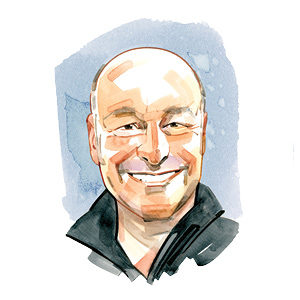 Executive Director of the Association of Canadian Mountain Guides. Lives in Bragg Creek with his wife Debbie.
Peter Tucker was that guy you saw walking around your university campus in shorts and sandals in the dead of winter. Back then, he "loved the feeling of cold," and his enthusiasm hasn't dimmed. There are two ways to look at winter, he'll tell you. One is to retreat and reflect — and there's nothing wrong with that. "The other," Tucker's eyes sparkle, "is to go out and suck it in."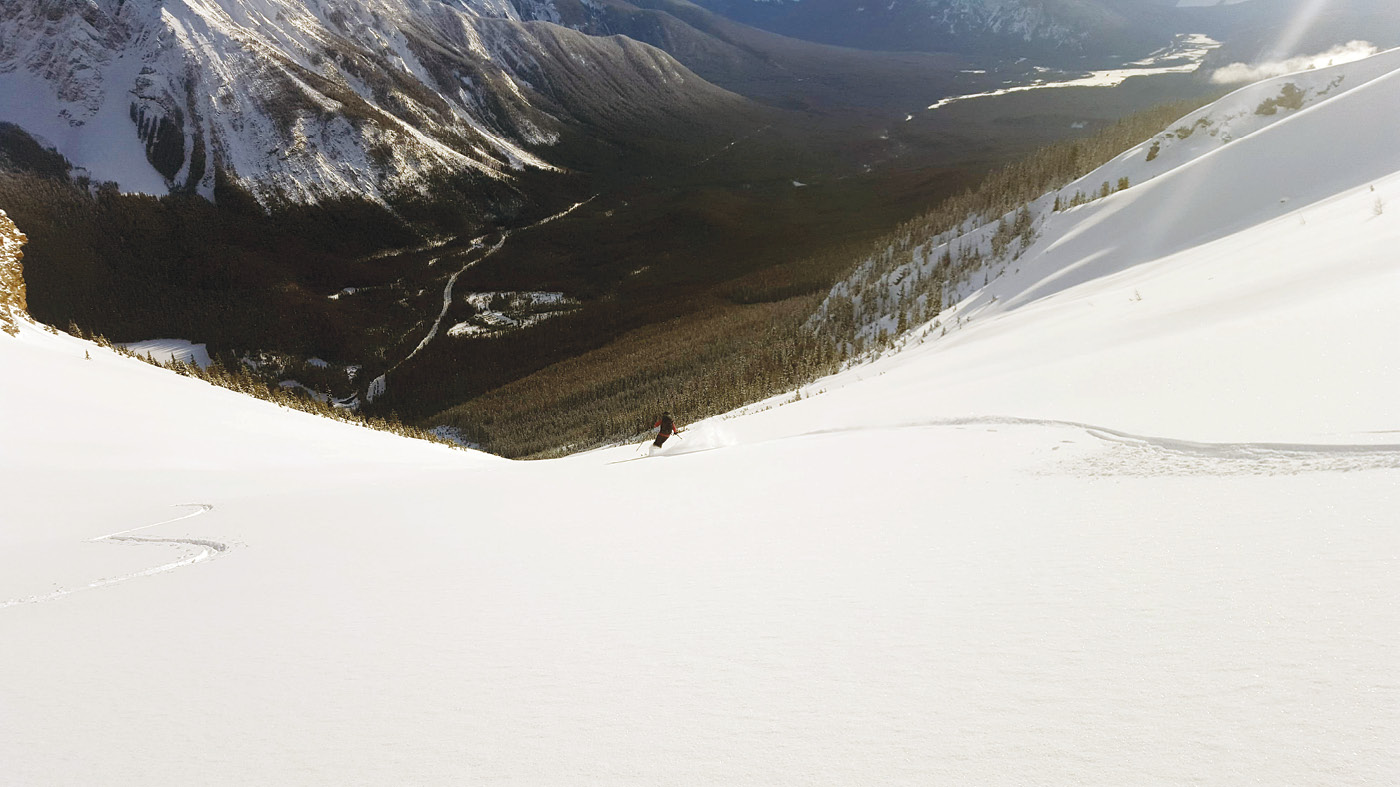 "Really, for me, there's nothing in the world that matches backcountry skiing," Tucker says, "the feeling of dolphining through the snow, weightless, effortless … until you crash." Emerald Lake slide path in Yoho National Park was something of a secret spot when Tucker first discovered it for himself, and it remains one of his favourite tours — provided the conditions are stable. "Linking turns down 4,000 feet, that's what inspires me," he says. "I dream about that run." Of course, as the executive director of the Association of Canadian Mountain Guides, Tucker is quick to add that anyone venturing into the backcountry should only do so with expert-level training under their belt, or with a guide.
When Tucker moved to Bragg Creek, he and his wife cross country skied on logging roads. Four decades later, they can enjoy a warming hut and 70 to 80 kilometres of groomed, pet-friendly trails for Nordic skiing, snowshoeing and fat biking in the West Bragg Creek recreation area just a 10-minute drive from town. "The energy of the location is really powerful," Tucker says. "There's a wonderful magic, even just in the parking lot where everybody gathers. I'm blessed in the fact that I live here."
Correction: A previous version of this story misidentified Peter Tucker as a mountain guide. The story has been updated with his correct title of the executive director of the Association of Mountain Guides