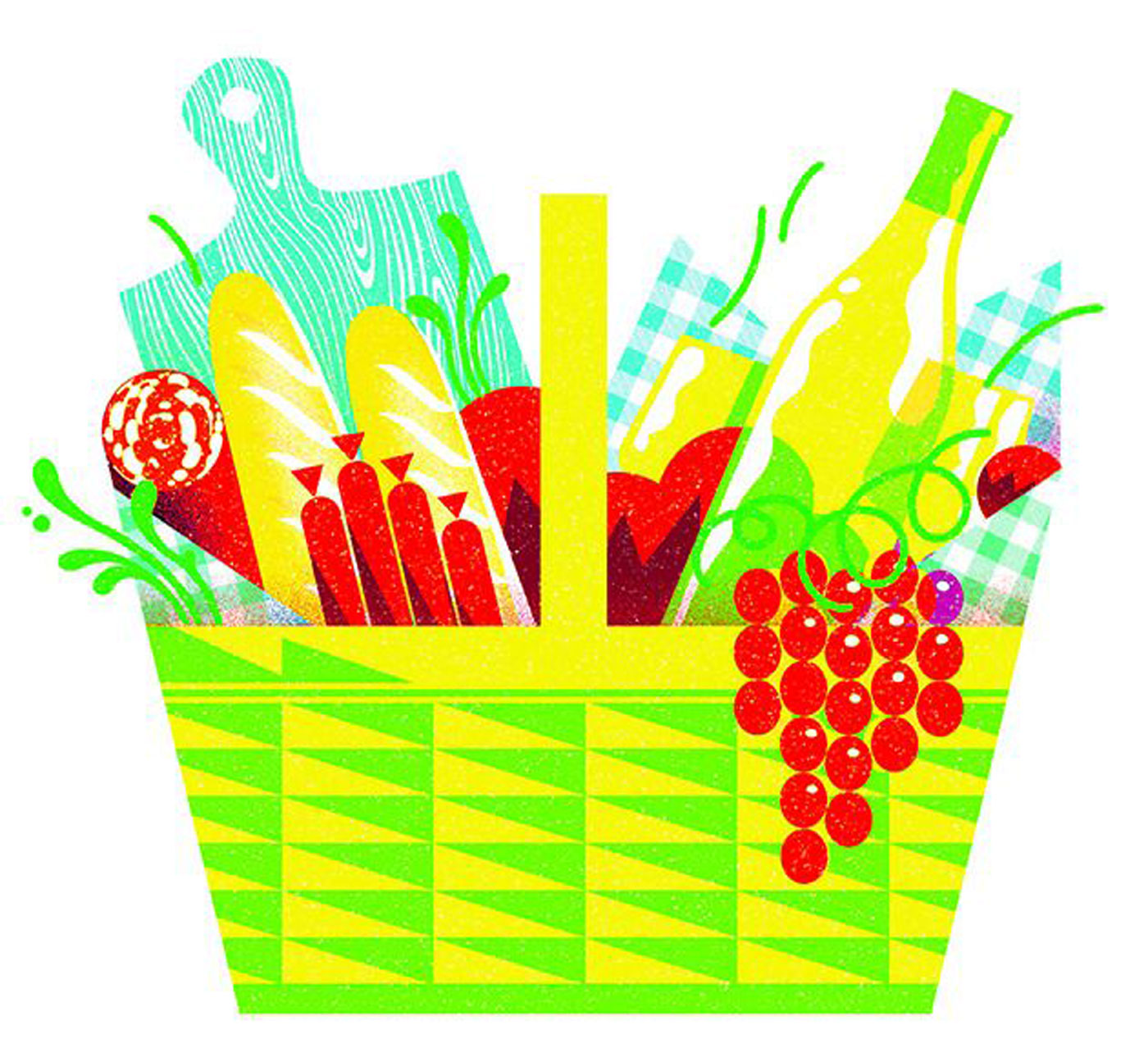 Welcome to Avenue's Ultimate Summer Challenge. During July and August 2021, we're challenging our readers to try a different fun activity every week to make the most of the summer. Plus, we show you how to take that activity to the next level. Click here to see the rest of the challenges.
There are 47 reservable picnic sites across Calgary. While trying out some new locations, why not try out some new twists on your picnic meal? Chef Dominique Moussu from Cassis Bistro recommends replacing simple sandwiches with black-olive tapenade spread across fresh baguette slices. He also suggests creating a charcuterie board, adding olives, cornichons and mustard for a beautiful picnic spread. Instead of regular old grocery-store hummus and chips, chef Rogelio Herrera from Alloy recommends a spread of Latin-inspired dips such as mango salsa, fresh guacamole and prawn ceviche with yuca chips. Cut watermelon is another summer picnic classic, but Herrera suggests salted spicy watermelon for a yummy new experience.
Level Up: Picnic Blankets with Pizzazz
A perfect picnic needs a suitable seating surface. Picnic blankets with a waterproof coating, such as the Outbound model from Canadian Tire, keep you dry if you're picnicking on damp ground and are heavier so they won't flip up on breezy days. Or, for something colourful and fun, check out the line of picnic blankets from Calgary-based retailer Heartprint Threads. Since Heartprint donates a blanket to charity for every blanket sold, you'll be picnicking with purpose.