To create this Stampede party, stylist and photographer Tara Whittaker took colour palette inspiration from the foothills landscape. Instead of using red gingham and hay bales, she thought more along the lines of fields of barley, wild sage and river rocks made smooth by the Bow River. While Whittaker had a bachleorette party in mind, these ideas easily work for any Stampede of country-themed affair.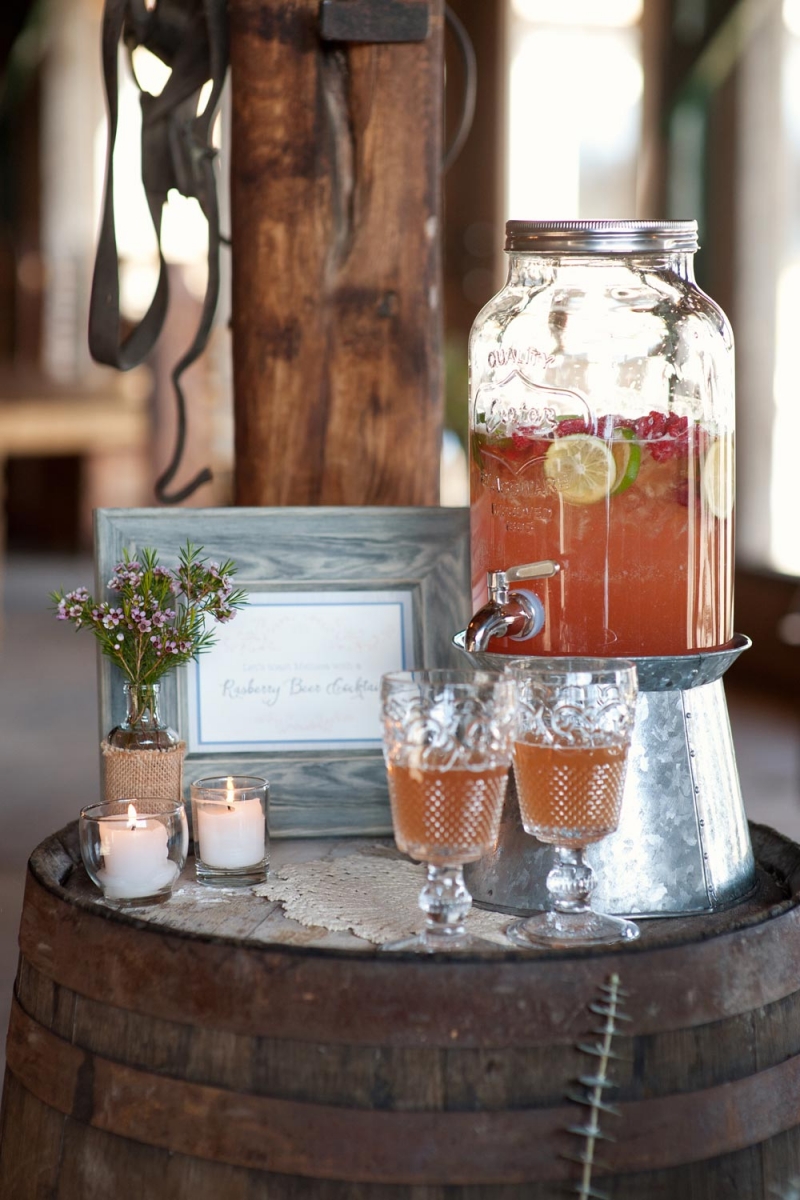 photography and styling by tara whittaker
Served up in vintage-inspired glassware, creating a signature cocktail for your event is a signal to your guests that you have thought of everything.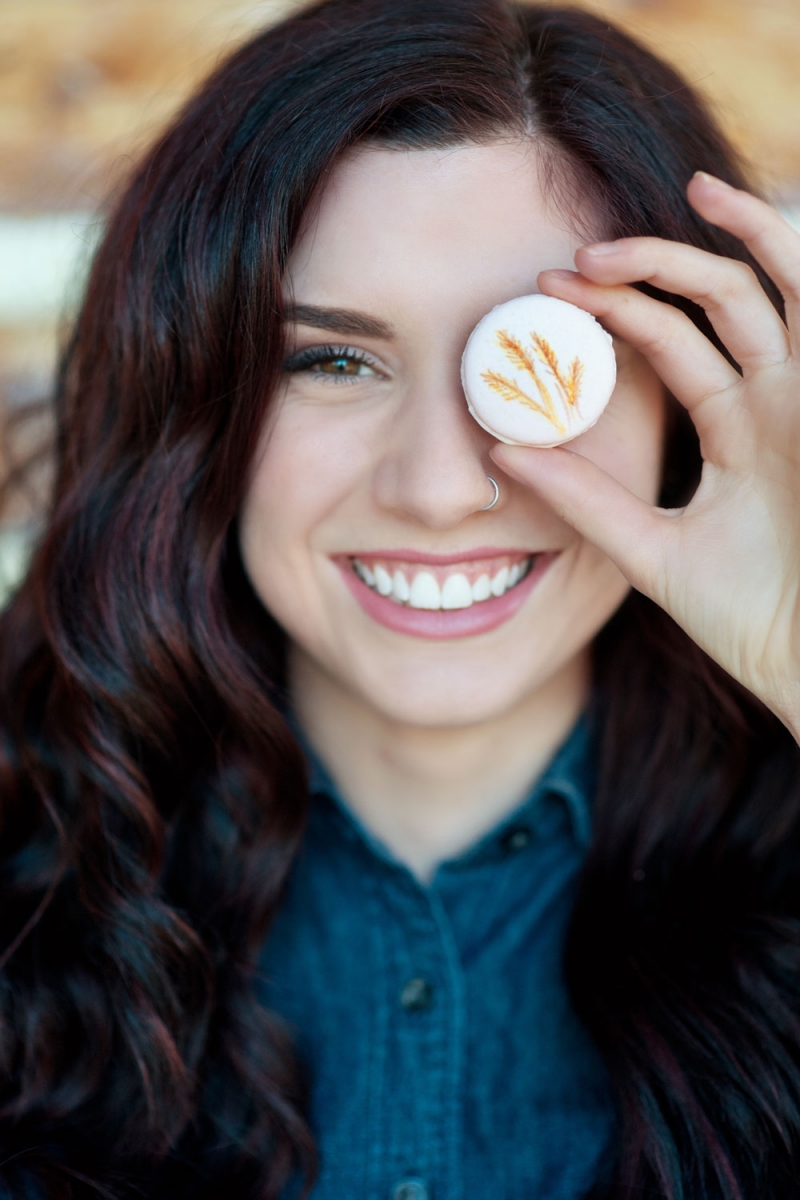 Touches of antique crocheted lace added country charm, while pops of blush and blue denim made the look both country and feminine.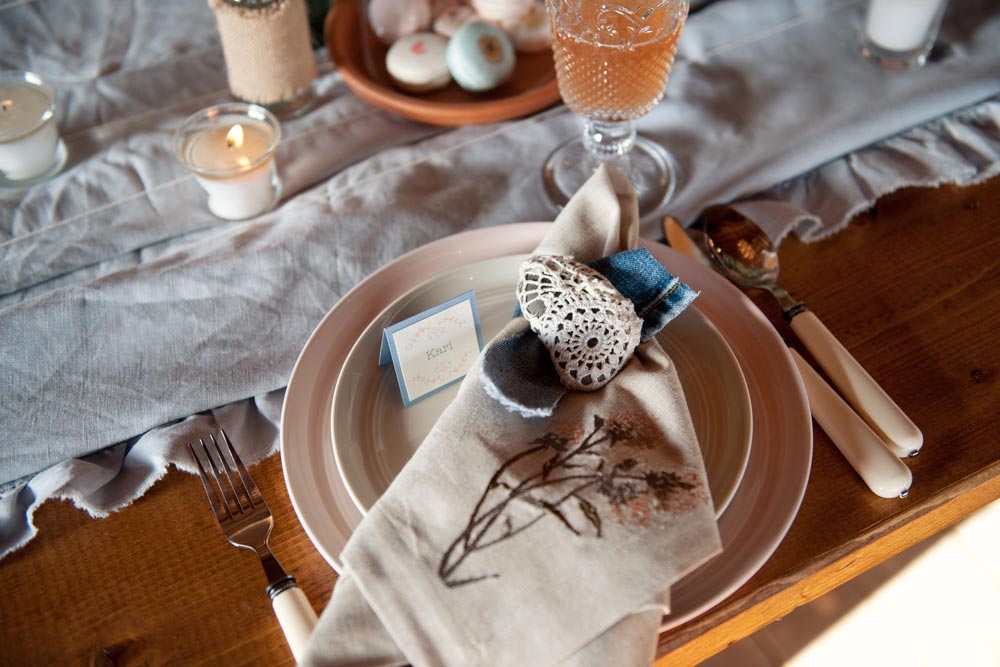 Place settings were marked with doilies wrapped around smooth river rocks, and strips of denim were used as napkin holders.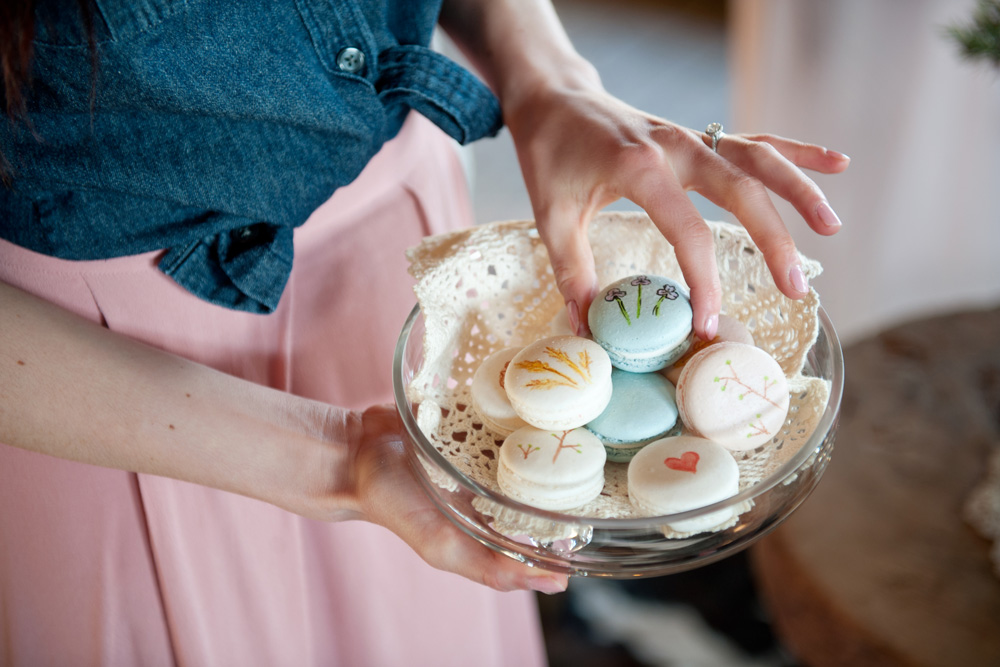 In keeping with the prairie vibe, the pastry chef at Ollia Macarons & Tea hand-painted prairie flowers and grains onto the confections.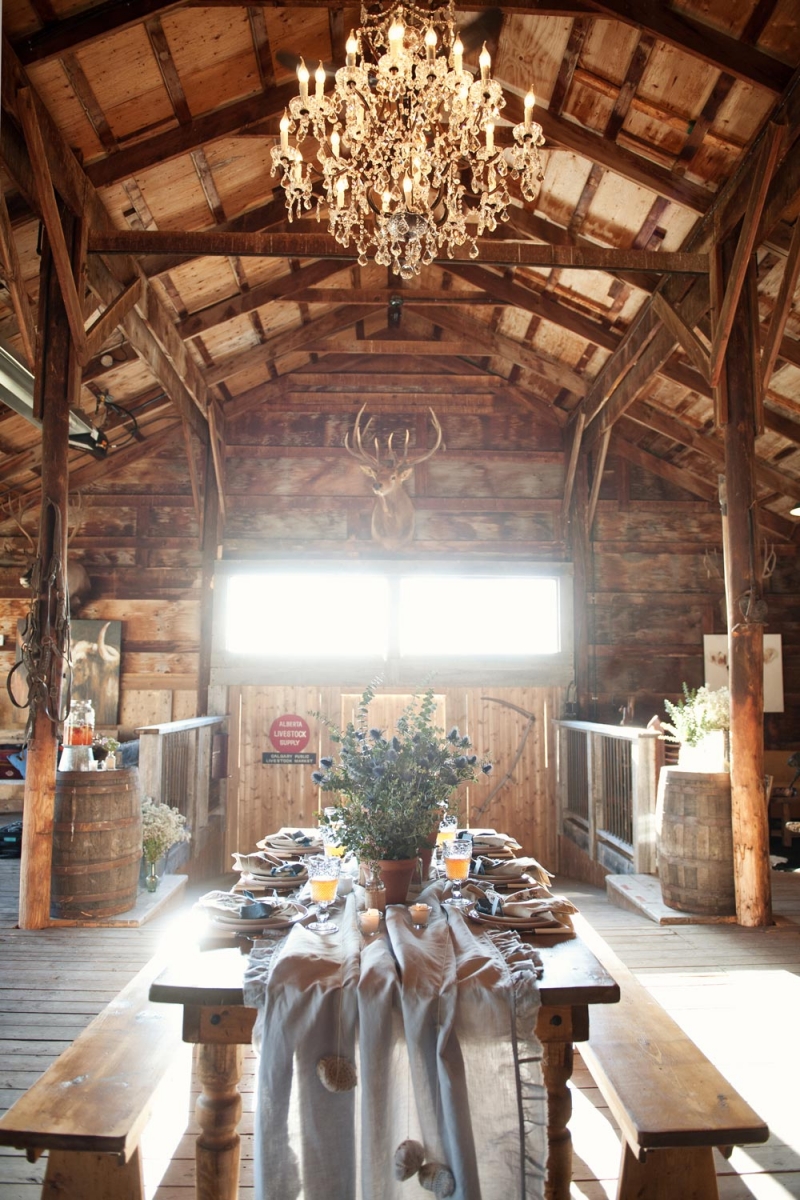 Fleurish Flower Shop created arrangements for the tabletop using eryngium, eucalyptus and waxflower to stay within the party's colour palette.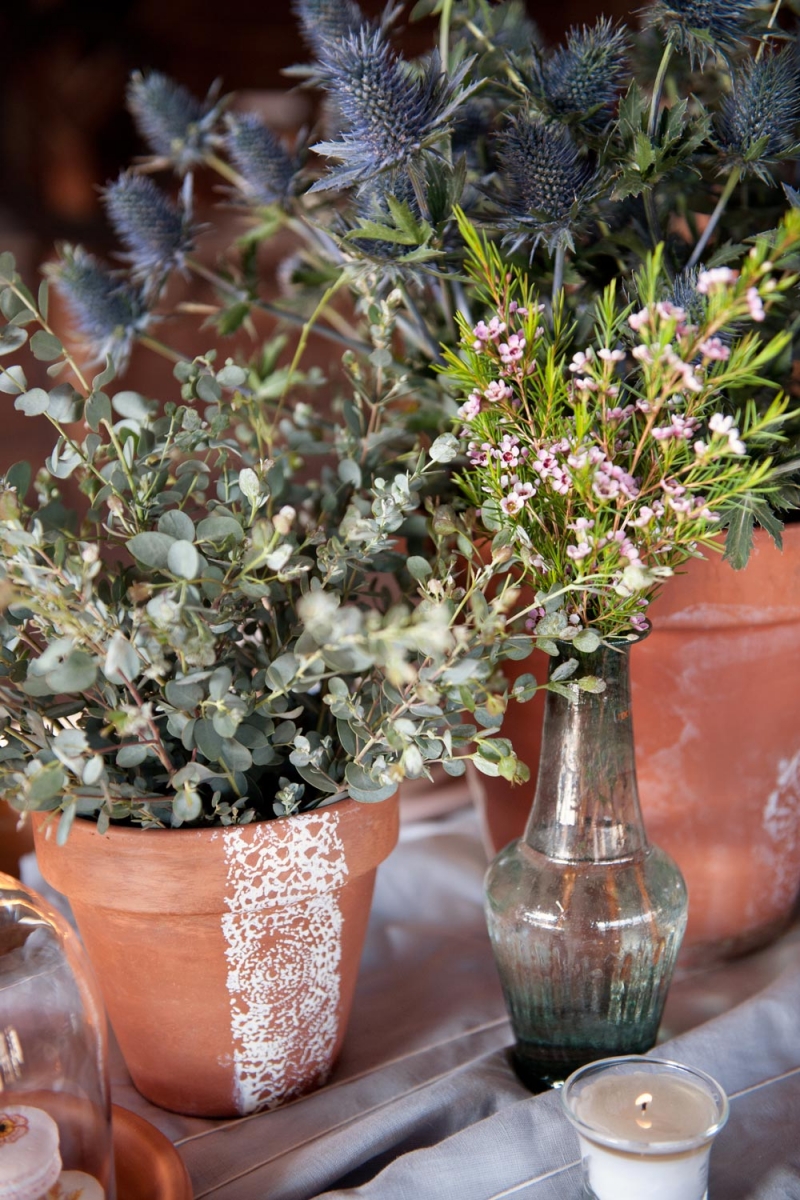 Doilies were also used as stamps, adding the crocheted motif to terra cotta pots.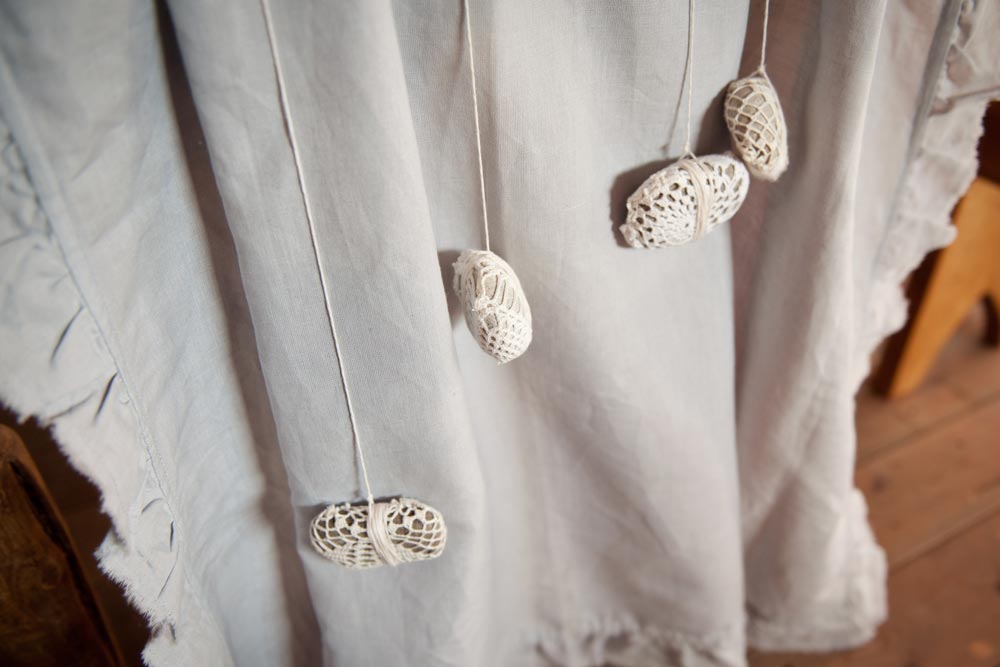 Butcher's twine tied around river rocks makes for quick and lovely tablecloth weights, perfect for outdoor dining.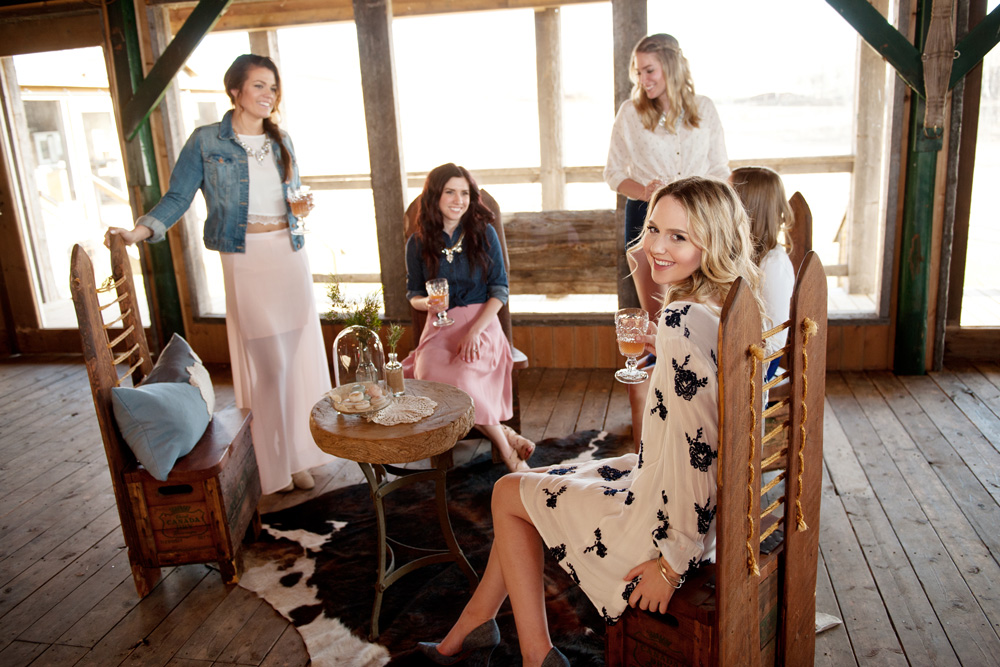 A focus on recycled and reclaimed items in the party decor were a subtle reference to the ingenuity of pioneers.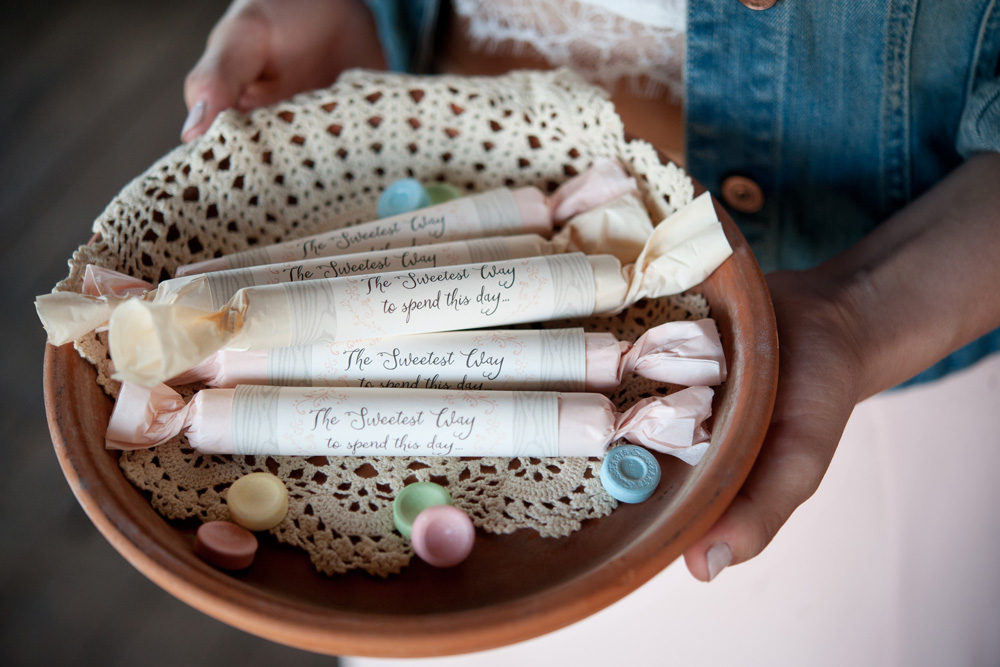 As a sweet token for guests to take home, Modern Pulp Design Studio created custom wrappers for rolls of SweeTarts.
The Source
Event design and photography by Tara Whittaker
Venue 7K at Panorama Ranch
Florals by Fleurish Flower Shop
Macarons by Ollia Macarons & Tea
Stationery by Modern Pulp Design Studio
Cocktail dispenser from Pottery Barn
Crocheted doilies from A Vintage Affair
Attire by Adorn Boutique
Footwear by Nine West Canada