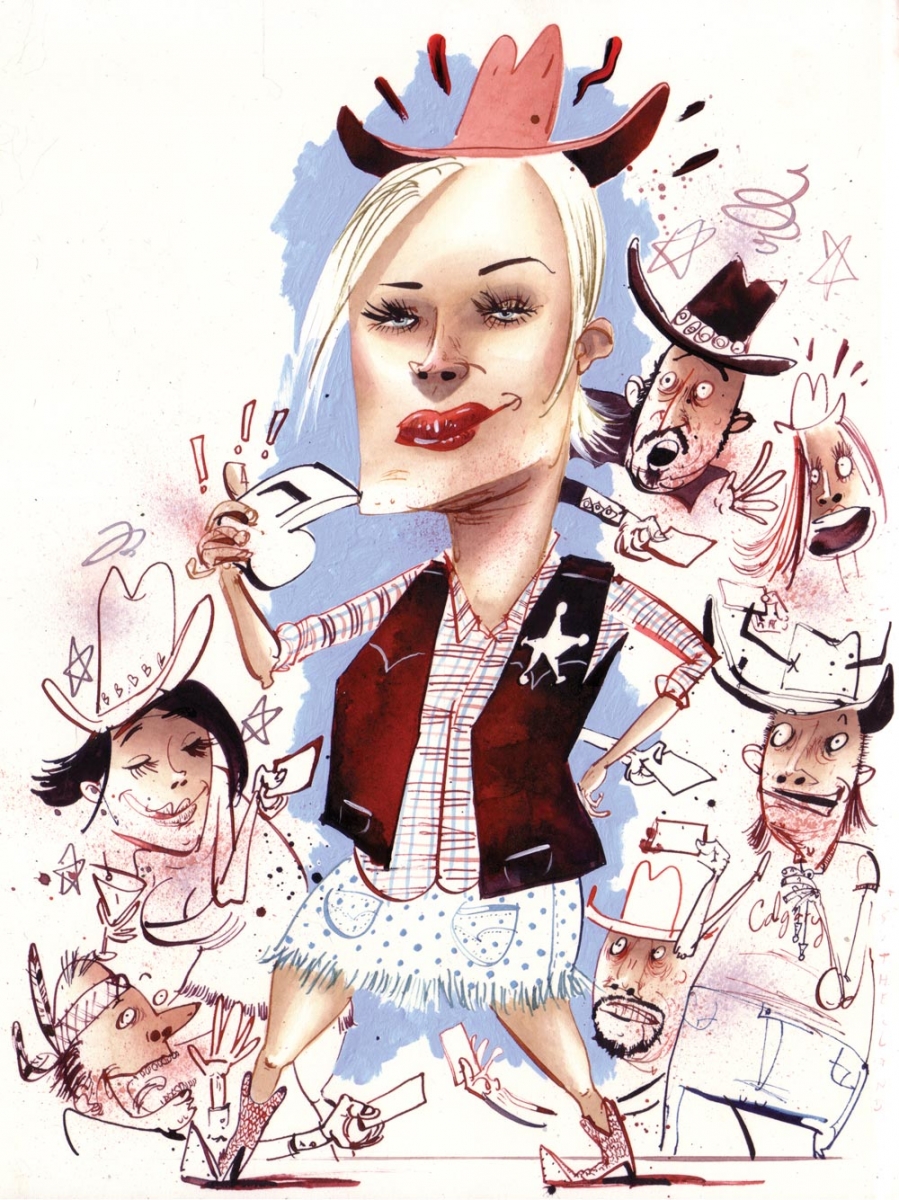 illustrations by kelly sutherland
George Brookman
CEO of
Brookman's Stampede philosophy
"Most cities around the world would kill to have something like the Calgary Stampede because it's so identifiable… It engages every person in this community on some level and that's unique. If you go to Toronto during the CNE [Canadian National Exhibition], you can walk down Yonge Street and not know the fair is on. But, if you're in Calgary during the Stampede, I don't think you can get off the plane without knowing the fair is on. My words have always been: it's not an event, it's a culture."
How he networks
"Every year, we buy tickets and attend a number of functions with our guests. And people come for that purpose. It's not always easy to get people from other cities to visit you, but, during Stampede, they come and say, 'I'm going to bring my wife, I'm going to bring my family, and can we spend a couple of hours talking about business?' It's wonderful. And we absolutely use it as an opportunity to show off our company."
Dos
"Dress Western. Even young people here make an effort to dress Western, which is really an amazing thing when you think about how many organizations have a tough time getting young people engaged. And I know Easterners who've come out for the first few days of Stampede and arrive in a suit and tie and think, 'This actually happens in this town?'"
Don'ts
"Don't get sloppily drunk. That's a side of Stampede I don't care for."
"Don't fall in love. That's all I'll say!"
---
Dr. Marie Delorme
CEO,
Delorme's Stampede philosophy
"We live in one of the greatest cities in the world. We have a wonderful reputation; we have a mayor that has been recognized by the world as being No. 1… Stampede is an opportunity for us to really showcase our city and the diversity of our city."
How she networks
"I focus on the opportunity to host out-of-town guests during Stampede, both personal friends and business guests."
Dos
"Respect the diversity of our city and the world that's visiting us. We are in such a time of turmoil in the world, and it's so critically important to remember that, despite our differences, we are more alike than we are dissimilar."
"Put your best foot forward. When you're at any sort of event, take it as an opportunity to be an ambassador."
Don'ts
"Don't be irresponsible. Protect your reputation, your life and the lives of others. Practice moderation and use a taxi."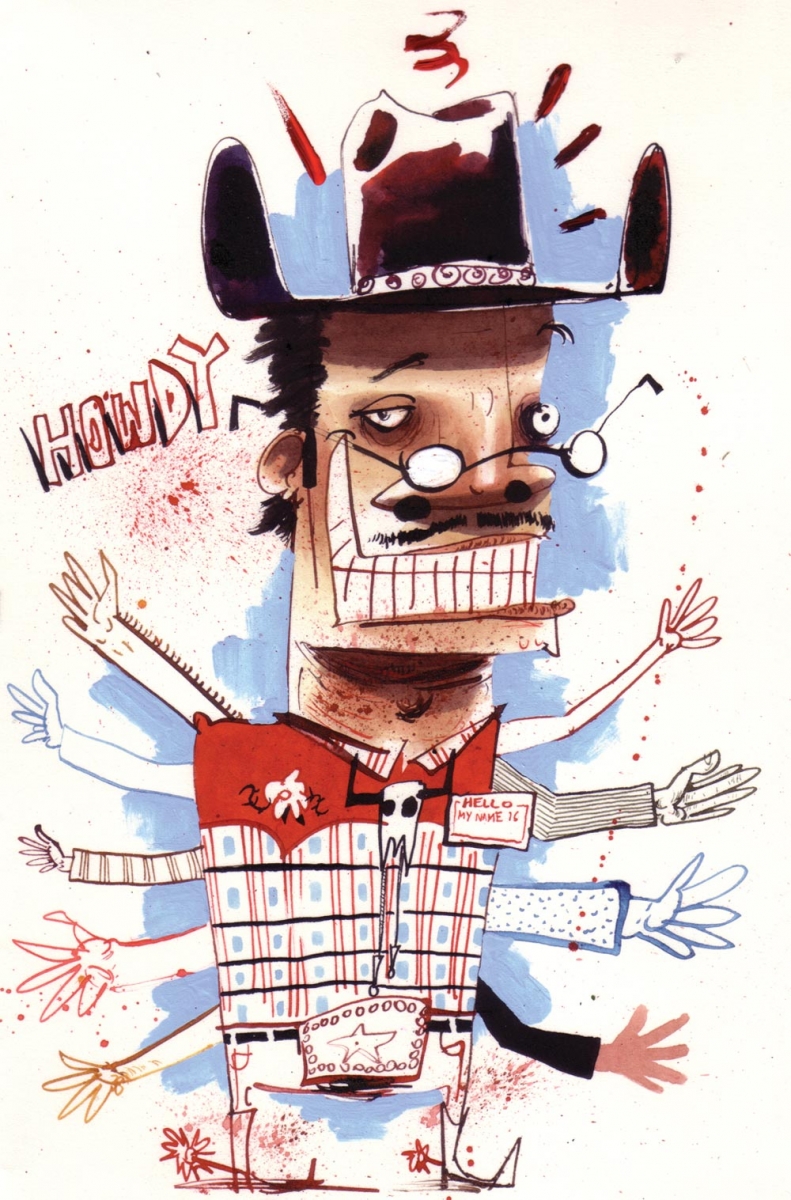 ---
Terry Rock
Principal of Rock Strategy & Leadership, former president and CEO of
Rock's Stampede philosophy
"I think it's one of those great things about Calgary. You can talk to almost anyone in this city at Stampede. Stampede is an equalizer and that can be huge for people who are just starting out."
How he networks
"When I was first starting in my position for Calgary Arts Development in 2005, the Stampede is how I met people. I was introduced to people who would become funders, artists and board members. Many times, the ice was broken at Stampede."
Dos
"Have friends who host at the in-field suites. I have never hosted there myself, but have some strategic friends to take you so you can be close to the action."
"Find some non-mainstream stuff to do. There are a lot of small arts groups that will put on something Stampede-related with Western flair. Or check out the annual Ismaili Muslim Stampede Breakfast."
Don'ts
"Don't buy cowboy boots the day before and hope you won't kill your feet. You will."
"Don't be one of those people who leave Calgary during Stampede. They are missing out. I think Calgarians have bigger networks and deeper connections because that's what Stampede offers. The expectation in our city is to be open and welcoming and interested in what everyone else is doing."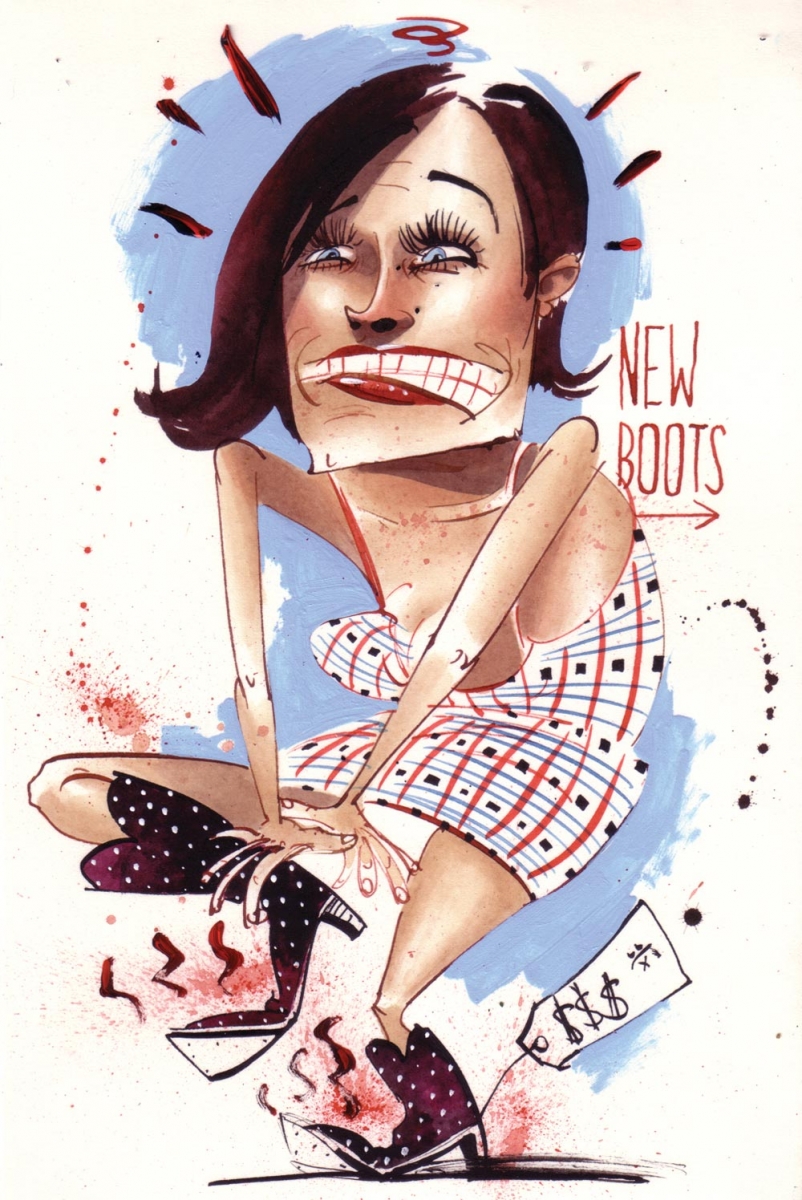 ---
Maggie Schofield
Executive director,
Schofield's Stampede philosophy
"Get out there and have fun. The Stampede is 10-plus days now; some events even start in June, so certainly take advantage. I don't think there's any better networking opportunity."
How she networks
"It's about reacquainting yourself with people you haven't seen for a while. If you're out of sight, you're out of mind with a lot of people, and everybody is busy, so Stampede is a great time to get in front of people and remind them that you're working for a particular company and what you can offer.
"I always say that not a lot of business gets done, but a lot gets talked about during the Stampede. It's always good to connect with people, but the key is following up after Stampede."
Dos
"Attend any networking event where you can stand and mingle. Sit-down events are not as good. They can be great functions, but, if you get yourself parked at a table, it's much more difficult to meet people."
"If the invitation allows, take someone with you. Take someone new to the city, or new to a particular profession, because it's a wonderful opportunity to connect people."
Don'ts
"Word of warning: social media is everywhere. You have to consider these as real business events and act and dress appropriately and manage your consumption of alcohol."
"The invite list is carefully selected at most events and, while you can't be everywhere, ensure you graciously decline so you have the opportunity to be invited back another time."