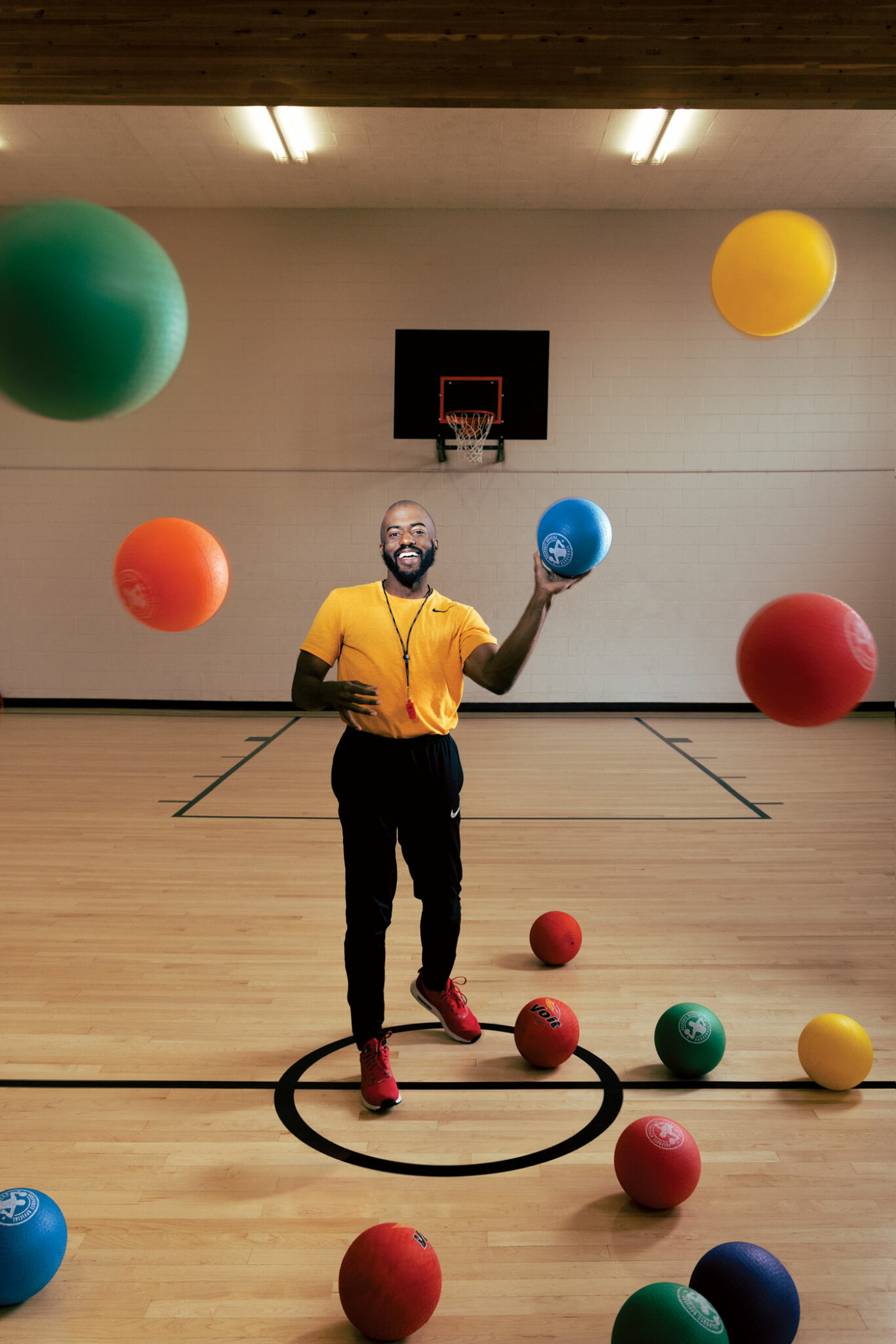 If going to the gym equals fitness, then going to Recess Calgary equals fun.
Bean toss, Simon Says and people-sized Snakes and Ladders are just a few of the classic, old-school games that Tyson Bankert (a.k.a. Coach T) hosts at Recess Calgary, a recreational sports and games organization for adults.
"I really believe that play is a form of wellness that, oftentimes, adults have [distanced themselves] from," Bankert says. "That sense of play and creativity comes out when you get involved and connect with other people at Recess."
Bankert started Recess in 2018 to encourage adults to "take a break from adulting." The former day-camp counsellor wanted to create an inclusive space where adults could relax, play games and make friends, without the emphasis on scores or rules that you get in recreational sports leagues.
Instead, Recess mixes the physical and whimsical sides of exercise. Participants could be playing hopscotch one moment, stacking jumbo Jenga blocks the next — no two Recesses are alike.
Bankert encourages people to play at their own pace or opt-in or -out of games. The low barrier to participation — Bankert traditionally sets up in different, accessible locations around the city on a rotating basis — is matched by a low barrier to entry, with drop-in sessions priced at $9.
Of course, not everyone has fond memories when it comes to schoolyard games. For many, recess was characterized by being picked last for the dodgeball team or falling off the monkey bars. These experiences are often brushed off as just being part of childhood. But Bankert says that our childhood experiences can have lasting impact on our comfort level around socializing through physical activity. To face this head-on, Recess always starts with an icebreaker, setting an open, friendly tone for the fun to follow.
Recess is certainly different from joining a sports team or pumping iron at the gym. According to Bankert, that difference is by design. "This isn't about competing," he says. "It's about enjoying yourself."
Recess 101: Coach T's Tips for First-Timers
Come without expectations
You'll have more fun at Recess if you leave your expectations at home and come prepared to try something new. "It's about being open-minded to what's possible and that spirit of being a child," says Bankert.
Bring a friend
If you're nervous about the idea of running around in front of strangers, bring a buddy. "A friend can make
you feel a little more at ease and help you manoeuvre that awkwardness," Bankert says.
Create boundaries
Recess may be a collective experience, but remember that you can still set your own rules around participating. "When you say, 'I don't want to play this game,' or, 'I'm feeling tired right now, and just want to watch people,' that's totally okay," says Bankert. "That's a form of wellness."
To find out about Recess Calgary events go to recesscalgary.ca