Rocky Ridge Haunted House By The Numbers
This decorated home in the middle of Rocky Ridge is a must-do each Halloween season. This year it all begins on October 30.
By Andrew Guilbert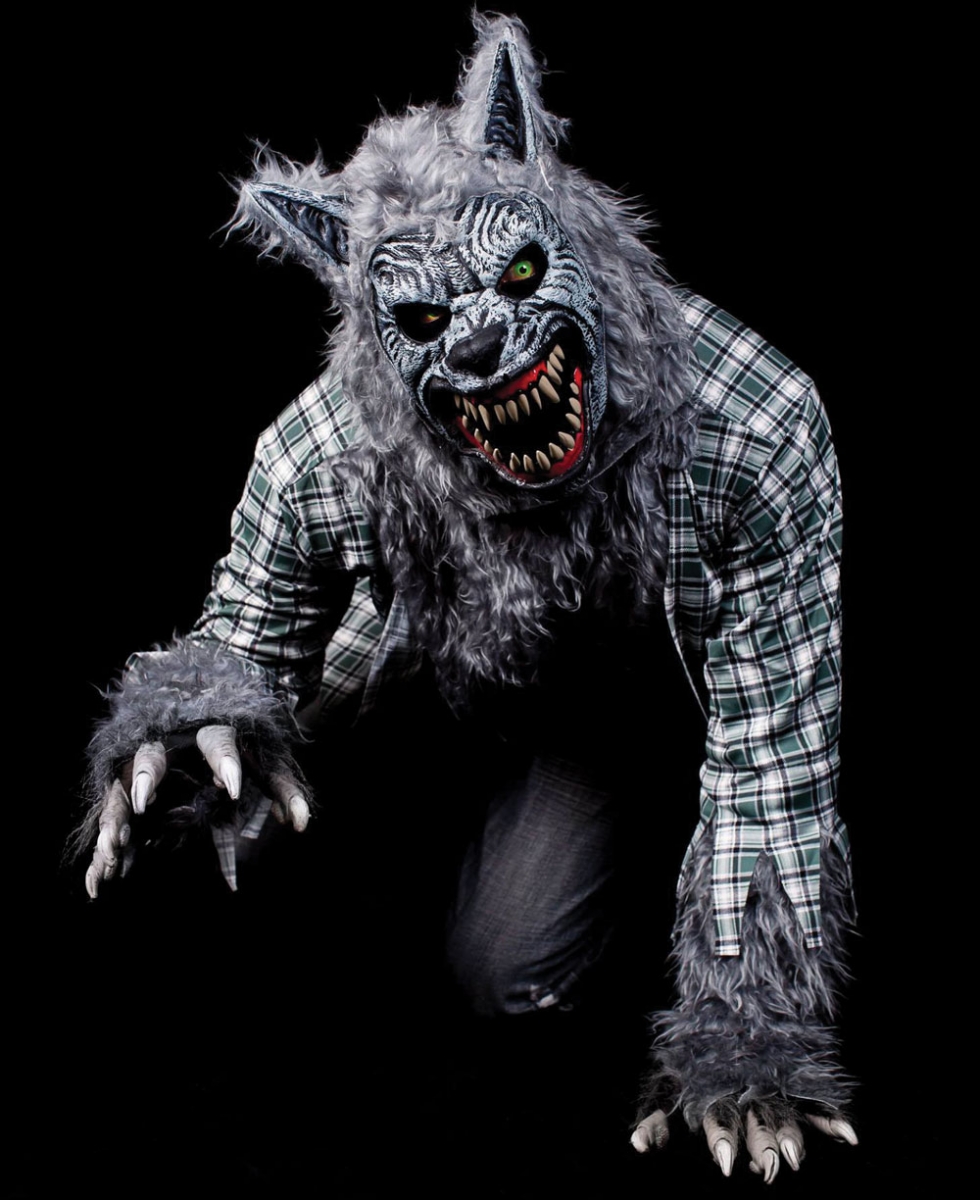 Photograph by Monica Neira Photography
A werewolf from past years at the Rocky Ridge attraction.
Rocky Ridge's famous haunted house started because Ian Campbell had to babysit. Looking for an activity to occupy the kids under his care, and with a lawn in need of maintenance, he asked the children to fill white bags with leaves so they could draw faces on them and make ghosts. Since then, the decorating has snowballed and now, 27 years later, the Campbell home at 222 Rocky Ridge Bay N.W. is one of the most ornamented houses in the city, attracting more than 7,000 visitors and collecting thousands of donations for charities every Halloween season. Here are a few numbers that add up to make Rocky Ridge's haunted house.
20
Gallons of paint used to decorate the house every year.
30
Average time, in minutes, it takes to navigate the attraction.
30
Number of full-sized skeletons used.
50
Number of mannequins used.
50
Number of actors that take part in the display.
104
Age of the oldest person to have gone inside the house.
300
Number of dolls in the house.
500
Hours spent decorating and preparing the house from June to October.
1,000
Pounds of candy handed out each year.
7,000
Pounds of food donated for the Calgary Interfaith Food Bank in 2014.
10,000
Dollars raised in support of Oops-a-Dazy animal rescue in 2014.
10,000
Approximate cost in dollars of the Campbell's largest decoration, a 20-foot, animatronic monster called "The Necromancer."
Entrance is by suggested donation of $10 and two non-perishable food items. For more information about the house, visit hauntedcalgary.com.