Calgary's Sage Theatre is ringing in the start of its 20th season with a four-night play reading series featuring a unique show each night from October 16 to 19 at the Pumphouse Theatre. For Sage, it's a chance to share old and new shows relevant to life in Calgary today. For audiences, it's a marathon opportunity to get familiar with Sage's past, present and future.
Sage's central goal is to create and stage bold, intimate and thoughtful theatre. Artistic director Jason Mehmel says that Sage is at an advantage when it comes to showcasing thought-provoking works due its freedom to experiment in its honourary home at the Pumphouse Theatre.
"The nature of the work we do and the work we can choose [is possible] because, to be frank, we're not looking to fill a very large theater. We're usually looking to fill a space about that seats about 60 to 100 people. That that gives us a little more freedom about the kinds of stories we can choose, which means we can kind of be risky," says Mehmel.
Speaking of risky, one of Sage's flagship contributions to the community is the annual Ignite! Festival of Emerging Artists. Ignite is a no-holds-barred celebration of creativity across disciplines that will take place for the 16th time from May 31 to June 6, 2020. Not only do artists get to showcase the raw version of whatever work they feel impassioned about, they get to do so directly in front of artistic directors and other arts programmers from around the city. Mehmel himself is a proof of concept for the way Ignite! can foster opportunities for creatives: after presenting works as a freelance artist during one of the very first editions of the festival, he eventually found himself taking Sage's highest post as its current artistic director.
"We keep the artists that live in the city challenged with with really meaty work," says Mehmel. "And then on the other hand, we try to make sure that the artists coming up have an avenue to connect to that professional community. Ignite is sort of our premier way we do that, but I'm also trying to do it [in Sage's main productions]."
The magic that happens at the cross-section of emerging and established creatives will be directly in focus during the four-night play reading series that will open Sage's 20th season this week. Four plays will get the live-read treatment over the course of four nights, brought to life by a mix of theatre veterans and Calgary's next wave of stage talent.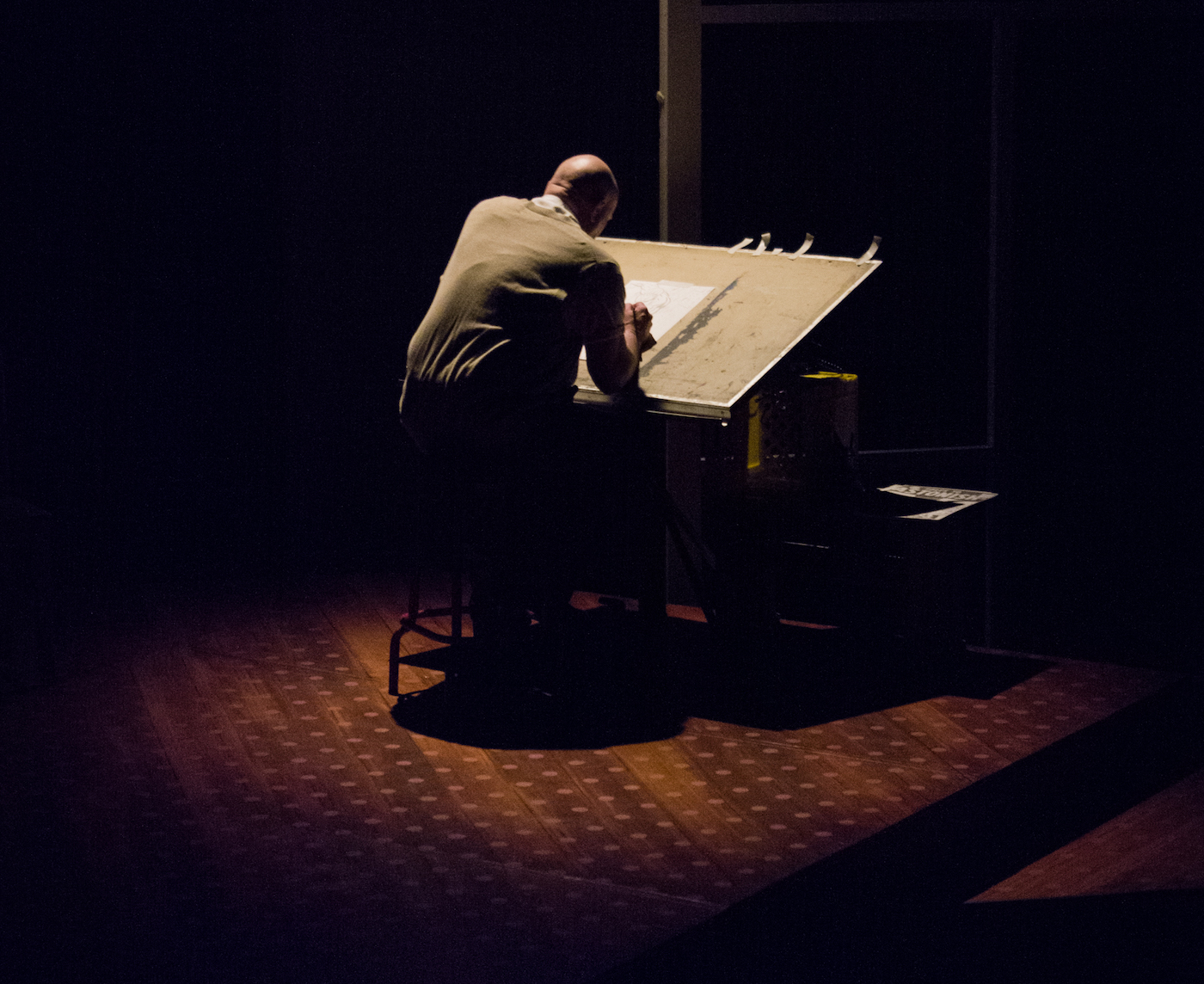 The first three nights will feature works from Sage's past chosen by Mehmel for both the way they represent Sage's legacy and apply to audiences in 2019. Opening night features Slavs!: Thinking About the Longstanding Problems of Virtue and Happiness by Tony Kushner (Angels in America, Munich, Lincoln), a farcical comedy set during the fall of the Soviet Union; Scorched by Wajdi Mouawad, which chronicles a family's history among war and tragedy, on night two; and King Kirby by Fred Van Lente and Crystal Skillman, a biographical play about the life of elite comic book artist Jack Kirby, will be read on the third of four nights. In a year that's been dominated by headlines about Russian influence and blockbuster Marvel movies, and sees the continued impact of global conflict, each of these plays feels as of the moment as ever.
Attendees can also anticipate a first peek behind the curtain at a show in development between Sage Theatre and Bruce Barton's Vertical City. Their project AIAM concerns the events taking place after four beings meet and try to figure out which one of them is human. It's a contemporary (or perhaps near-future) story that is part science-fiction and part mystery, and Mehmel promises some novel narrative devices to be unveiled during the experimental reading on Saturday, October 19.
Sage Theatre's 20th Birthday Celebration Play-Reading Series takes place October 16 to 19 at the Pumphouse Theatre. Details on that and the rest of its 20th season can be found at sagetheatre.com.