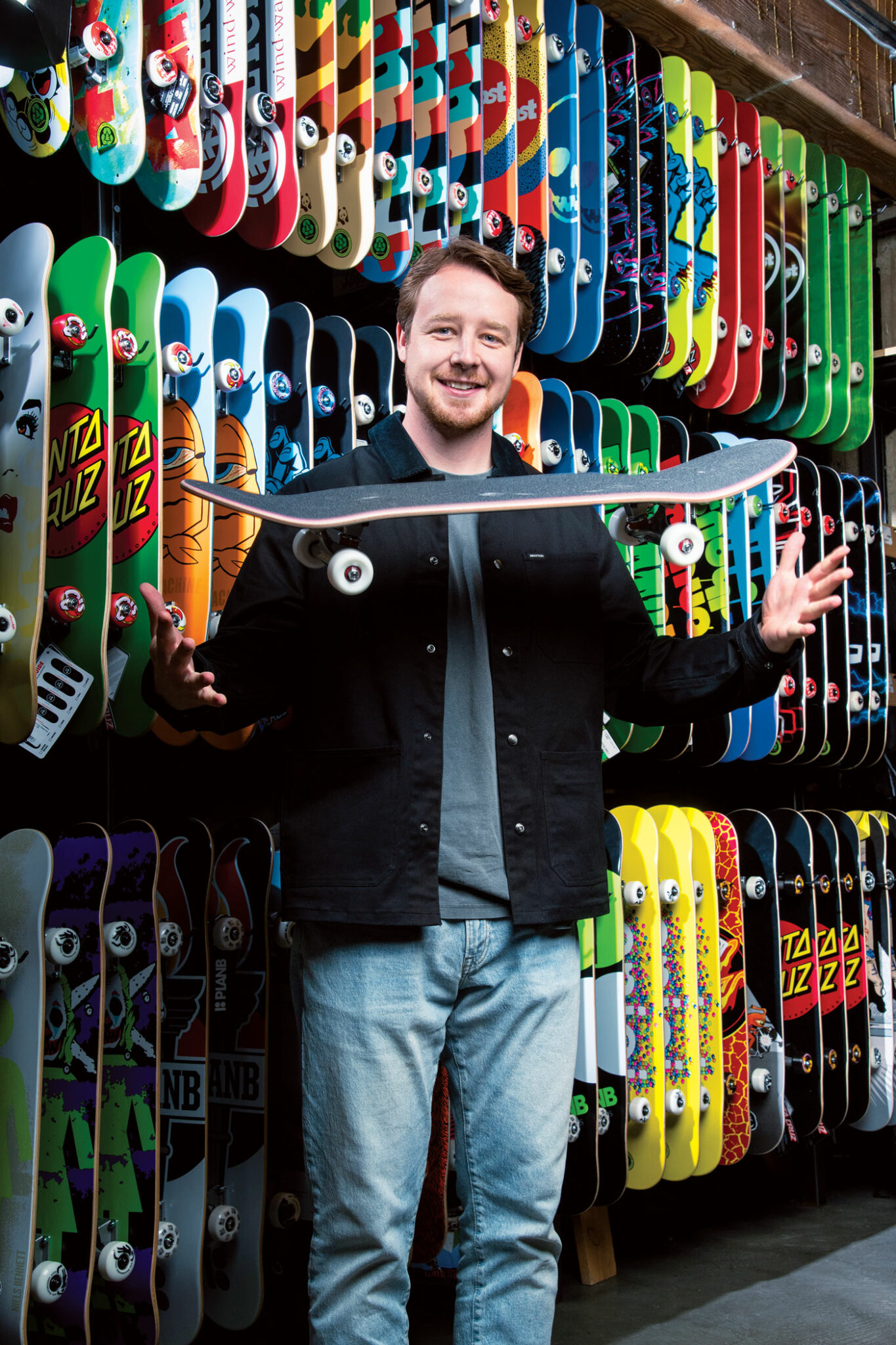 Welcome to Avenue's Ultimate Summer Challenge. During July and August 2021, we're challenging our readers to try a different fun activity every week to make the most of the summer. Plus, we show you how to take that activity to the next level. Click here to see the rest of the challenges.
With an Olympic debut on the horizon, skateboarding is about to go mainstream like never before, which means that a lot more of the population will be getting on board, so to speak. If you're one of the many who are feeling the push to learn (or re-learn) to skateboard as an adult, you'll first need to get yourself set up.
Spencer Corbett from The Source Snowboards and Skateboards location in the Beltline recommends keeping it simple. "I would start someone off with an 8.25-inch deck so there is more surface area, some softer wheels that are a bit bigger — like 53 to 56 millimetres — so you don't feel every crack you roll over, and some Independent-brand trucks," Corbett says.
Level Up: Ride a Skateboard Park
The Compound, an indoor skateboarding facility in Ramsay, offers beginners' camps for all ages (COVID-19 dependent). However, Corbett says there is a lot to be learned by simply observing experienced skaters in action. "It's great to get out to a park and watch what other skaters do and learn park etiquette, which is huge," he says. "Calgary has had parks pop up all over in the last few years. Two of the best are Huntington or Southwood, which are booming with great talent, but also great for people just starting out because they have a lot of low-impact obstacles to practice on."