Calgary's East Village continues to grow more active.
A new multi-use games park, called The Bounce, is at 4th St. and 8th Ave. S.E. (the former site of the East Village Junction Container Park). It includes a full-sized basketball court, Ping-Pong tables, Snakes and Ladders games and an art mural by artist duo MAUD. You can bring your own ball to enjoy the park.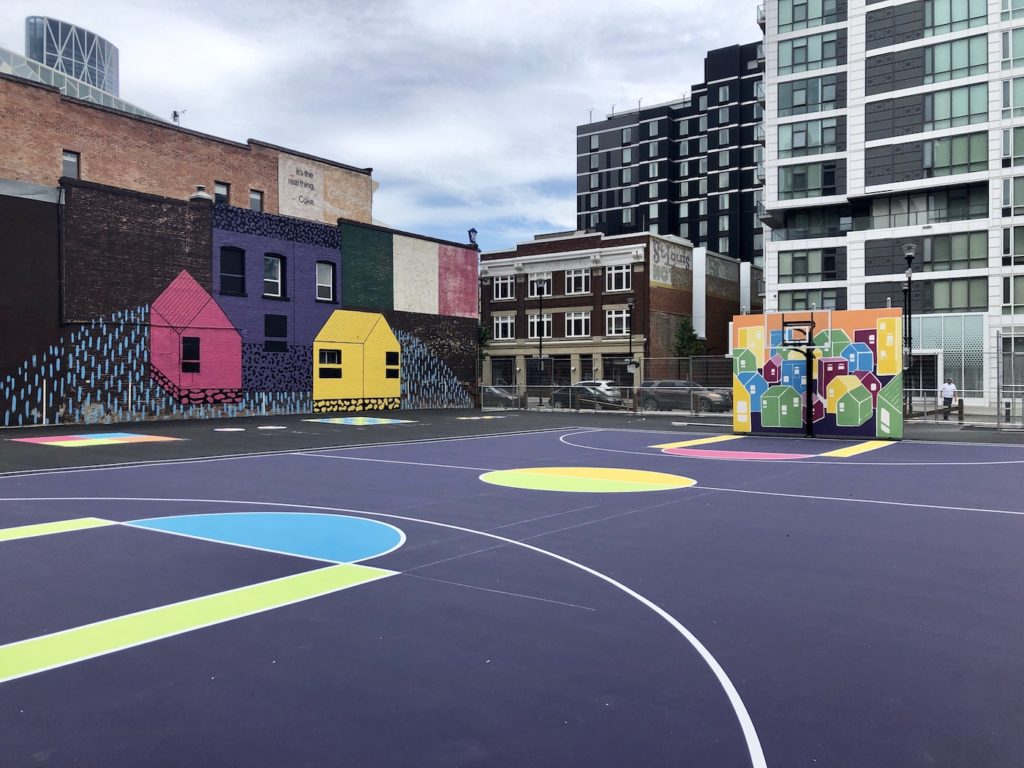 Across the street is perhaps Market Collective's most ambitious projects to date inside the historic St. Louis Hotel. It will host a series of artist residencies and retail spaces every Friday, Saturday and Sunday this summer.
The pop-up project is being done at the invitation of the Calgary Municipal Land Corporation (CMLC). According to Clare LePan, vice-president of marketing for CMLC, the arts, crafts, vintage and artisan goods market was a natural fit.
"Market Collective was part of the first event we ever hosted on RiverWalk," she says. Since that time, we've had different collaborations with them over the years. They've always been a great community partner to work with and they've always executed events beautifully."
The CMLC has its eyes on renting out the main floor and basement of the St. Louis (which houses the municipally owned corporation on its second and third floors) to a long-term tenant (or tenants) from the retail and service sectors.
"We would go into market with that more aggressively in the later part of this year and next year, looking at what potential restaurant or commercial tenants could be for the space," says LePan. "But in the meantime, these pop-ups allowed us to keep the building active and allow people to see the changes and the profile of the building."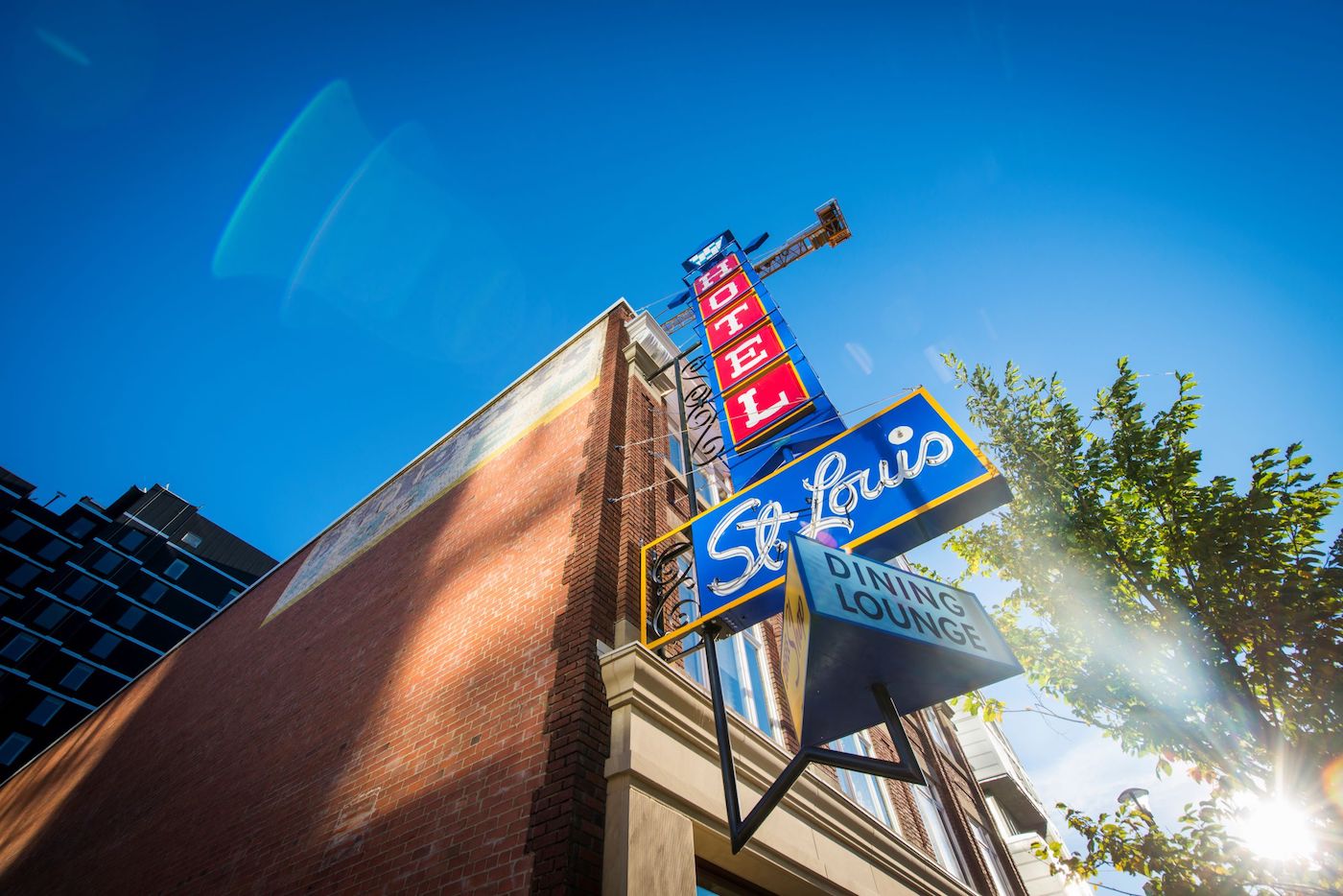 Similarly, The Bounce will be a temporary installation given that its plot of land is zoned for future development. Yet basketball ball fans shouldn't worry — the 9th Ave. Parkade and Innovation Centre's design plans include an indoor court that can be used year-round. That project broke ground in December 2018 and is estimated to be completed by fall 2020.
LePan says that while a few considerations were given to Market Collective, the group was given full creative reign because "they are the experts." The results, according to co-founder Angel Guerra, is about 50/50 split between tenants who will use space for the duration of the takeover and those who have chosen just one or two months. These artists and vendors will have 24/7 access to workspace with the expectation that they be open to the public Friday through Sunday each week.
For June, 10 different vendors will occupy the space with products ranging from dog accessories to clothing and stationary to environmentally friendly laundry products. They include Alora Boutique, BARK, Flo + Izy Label, Grizzled Bear, Hollyberry Soaps, Impaper, NaturaPure, Pony Friday, Rideau Road and Thelma & Thistle.
Much like CMLC is experimenting with the viability of the St. Louis as a retail space, there's one artist who is also figuring out how the physical space can shift her business.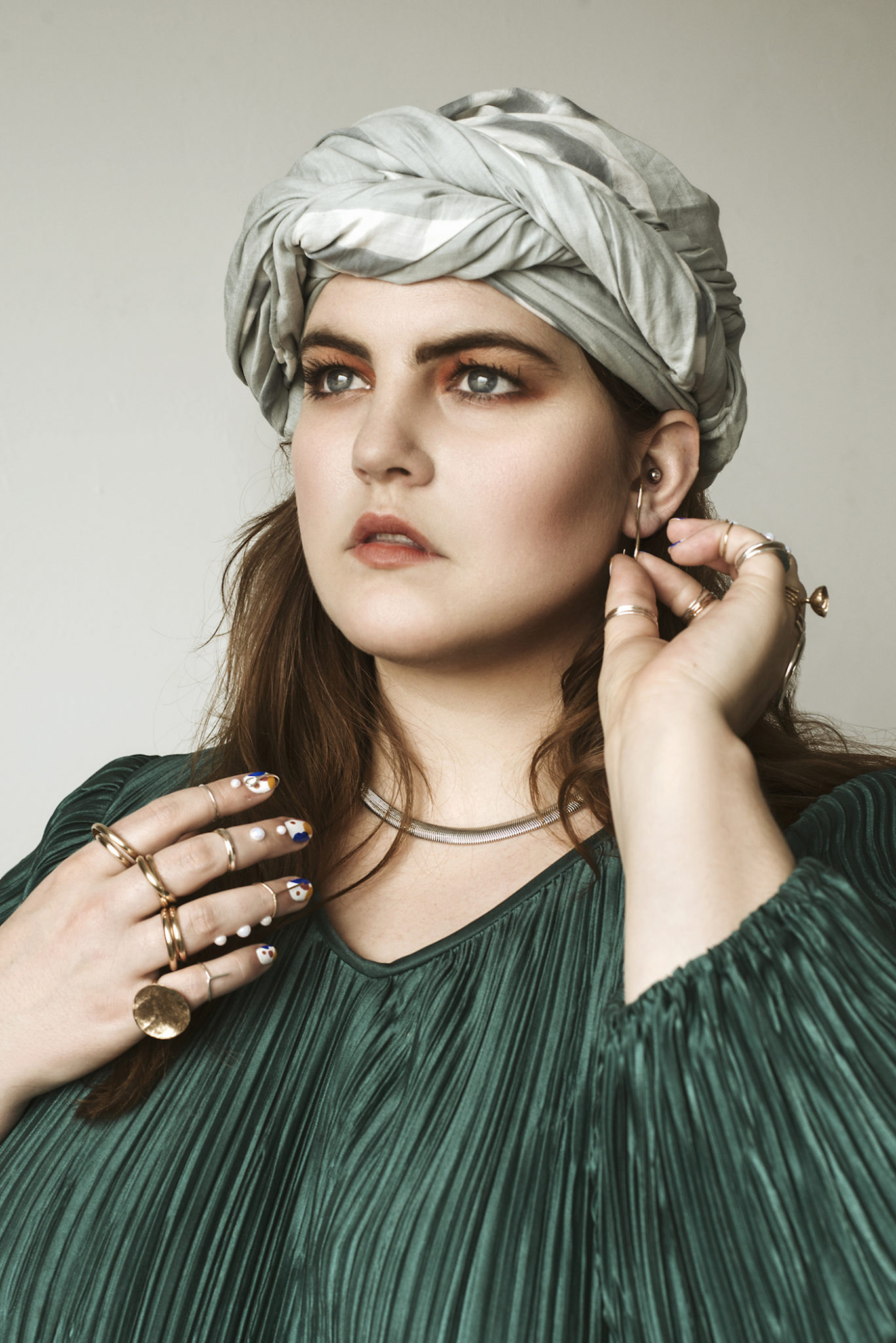 Bramble Lee Pryde is the artist and designer behind Le Lou Ula (formerly Wolf & Sadie). She's currently based out of the nrvlnd. studio space in Ramsay (formerly The Shamrock Hotel). Though the venue includes a small boutique space for makers to sell their wares, it isn't a bustling shopping destination. Pryde hopes that her art, jewellery and apothecary products can find a new market at the St. Louis during her July and August tenancy, both during public hours and not.
"We're testing a couple different ideas before we possibly move to a brick and mortar in Calgary. So this gives us an opportunity to kind of look at the different foot traffic and see the interest throughout the week without having to commit," she says. "Because our pricing [doesn't lend to] impulse purchasing, we tend to have people come look at our stuff, reach out a couple of days later and want to see it again. So having that accessibility to the space and bringing people in for private viewings is really important to us."
In addition to what's available at the Le Lou Ula web store, new in-store-only finds will be sold. Visitors can also see the evolution of a backdrop comprised of two eight-foot canvasses that Pryde will work on throughout her residency.
You can visit Market Collective's takeover of the St. Louis Hotel for free from noon to 7 p.m. on Fridays and 11 a.m. to 5 p.m.. on Saturdays and Sundays from now until the end of August. The St. Louis Hotel is located at 430 8 Ave. S.E.