Living in a city where the first snow often flies well before Halloween and the last ice melts well after people in other parts of the country are posting lakeside bathing-suit selfies is daunting as a runner. And yes, you can run inside, though as someone who remains haunted by the memory of her first, last and only 30-kilometre training run on a YMCA treadmill, I can attest that the experience doesn't exactly compare to the great outdoors. Instead, with proper planning and a positive attitude, you can reframe winter running into an off-season that's anything but. Building on the hard-earned wisdom of Calgary-based coaches, race directors, physiotherapists and diehard weekend warriors, here are some do's and don'ts for running your way through this and every other winter to come.

dress for the season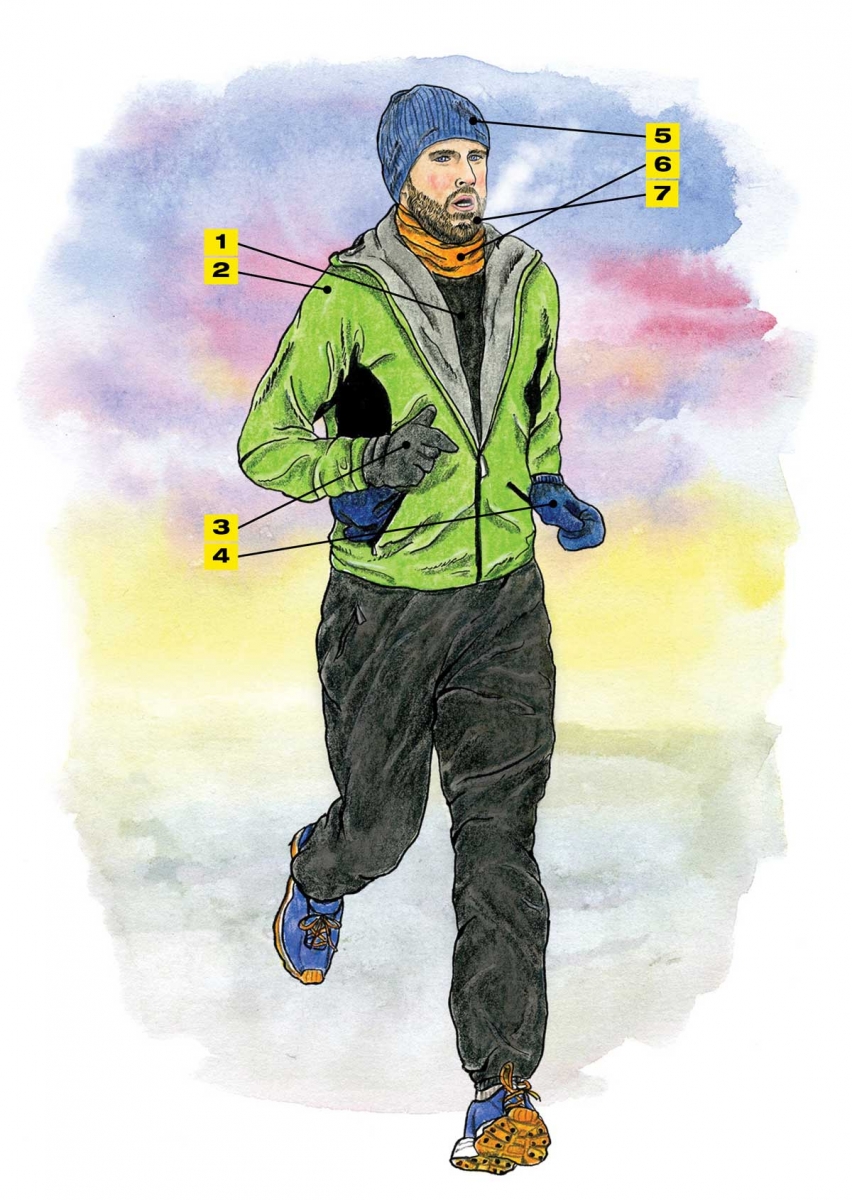 Georgie Islip, a Calgary-based running coach and ultra-marathoner has one word for fledgling winter runners: layers. "This is the key," Islip says. "Dressing in layers helps you efficiently manage and control your body temperature." As you warm up, you can shed extra layers, especially from your upper body. Islip also recommends investing in good-quality fabrics such as Merino wool.
Endurance coach Sandra Yaworski says that for most Calgary winter days, you can get away with two layers. "My preference is a light wool or wool-blend first layer (1) next to your skin and a soft shell as an outer layer (2). There are only a few winter days in Calgary where a third layer is required," she says.
Moisture-wicking gloves under (3) windproof mittens (4) will keep your digits toasty from start to finish, with the option of shedding the outer layer if your palms start to sweat. When it comes to your face, pairing a running toque (5) with a neckwarmer or buff (6) provides full coverage when it's needed and the delightful feeling of midwinter sunshine on your face when it isn't. Save that hardcore balaclava for only the coldest of cold outings (or those runs you plan to conclude with a bank robbery).
Men can also take their winter layering to the next level by growing a beard. (7) "I will let my facial hair grow a bit longer in the winter — much to my wife's dismay — to provide a little better protection from wind and snow," says Calgary Marathon race director and former elite triathlete Jon Bird.
Overall, the goal is to wear the least amount of clothing to keep warm without sweating too much. "It's the sweating that causes us to chill when the temperature drops or the wind picks up," says Yaworski.
Louise Taylor, a sports/orthopaedic physiotherapist and avid runner also suggests using wind direction to your advantage by running into the wind on the outbound segment of your run and returning with the wind at your back. (Not only will the warmer return keep you from freezing up, but your Strava data will show a pretty sweet finishing kick.)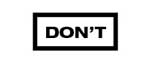 lose your grip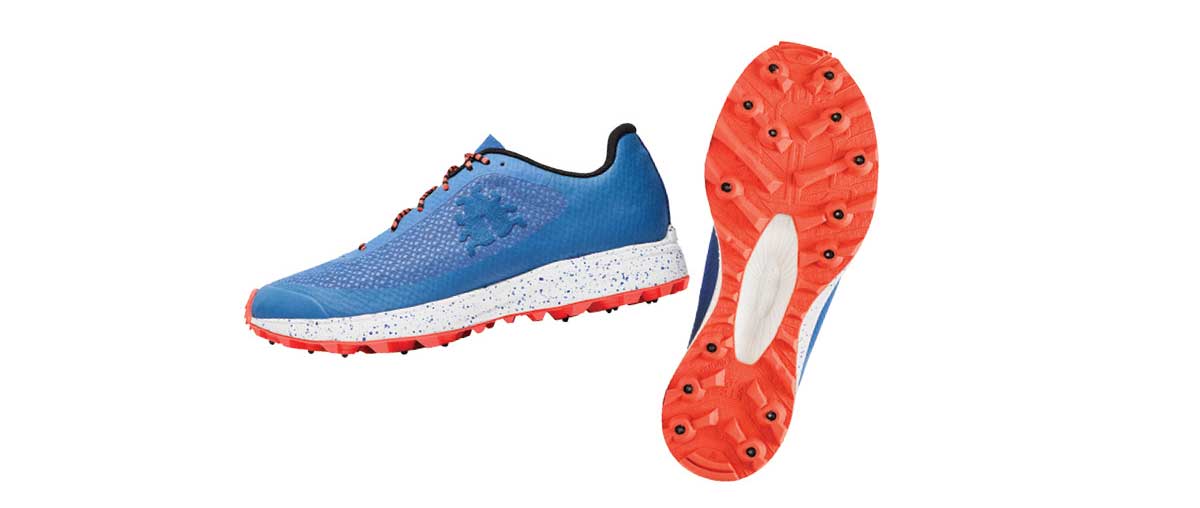 Not-so-fun fact: City council only funds snow-clearing on 500 of Calgary's 850 km of pathways, so check the City of Calgary website (click the "Snow and Ice Control" tab on the "Pathways, Trails and Bikeways" map) for the most up-to-date info. The north and south sides of the Bow River where it passes through downtown, the Elbow River pathway between Fort Calgary and the Repsol Centre, North and South Glenmore Parks by the Glenmore Reservoir and the Bow River pathway in and around Carburn Park are all pretty reliable when it comes to clearing.
That said, cleared paths can still be slippery. Physiotherapist Nicole Hunter sees several injuries in her Marda Loop clinic each winter related to the perils of poor footing, ranging from simple groin strains and ligament tears to the dreaded broken wrist. "Calgary has a particular set of issues relating to our freeze-thaw cycles," says Hunter. "The advice I give to all of my winter running patients is to add some traction to your footwear.
Calgary Marathon race director Jon Bird swears by Grip Studs, which can be screwed in and out of your favourite running shoes, while running coach Georgie Islip and Hunter recommend shoes with built-in anti-slip protection, such as those by Swedish company Icebug. Slip-on coil and cleat systems like Yaktraxs and Stabilicers are also popular. Regardless of the traction system you choose, prepare for it to stiffen the sole of your shoe, which could potentially force your calf and gluteal muscles to work a little harder.  "Like any footwear change, introduce them gradually on your shorter mileage days," Hunter says.

become a forecast fanatic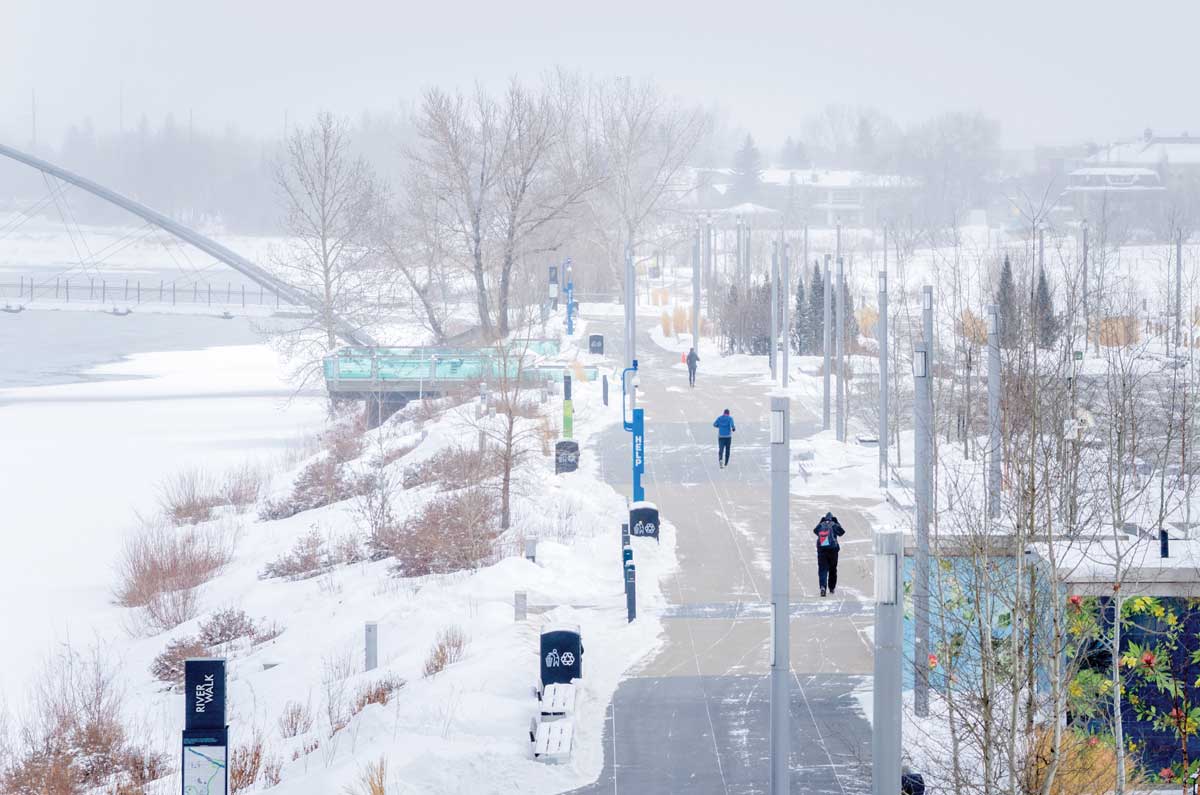 So, you checked the weather app on your phone before heading out the door. But what did you really learn? The current temperature, or possibly that there's a chance of snowfall that day? Not. Good. Enough. This is Alberta, baby.
If you're heading out for a long run, you'll need to note hourly change in temperature, prevailing wind direction and wind chill, and the amount of daylight left. There's a very good chance a two-hour run could contain three or four different days' worth of weather, and you need to be ready.
If you're unsure as to whether it's too cold-slippery-gusty-snowy-stabby to head out at all, get geared up and out the door for a 10-minute test run. You'll warm up enough to assess whether a longer run is feasible, while still being close enough to home in the unlikely event that it isn't. There are relatively few circumstances under which you have to bail entirely — the widespread belief that running in the cold will "freeze your lungs" is essentially an old wives' tale. But even if you do end up turning back, a short run is always better than no run at all.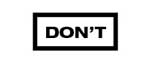 lose your mojo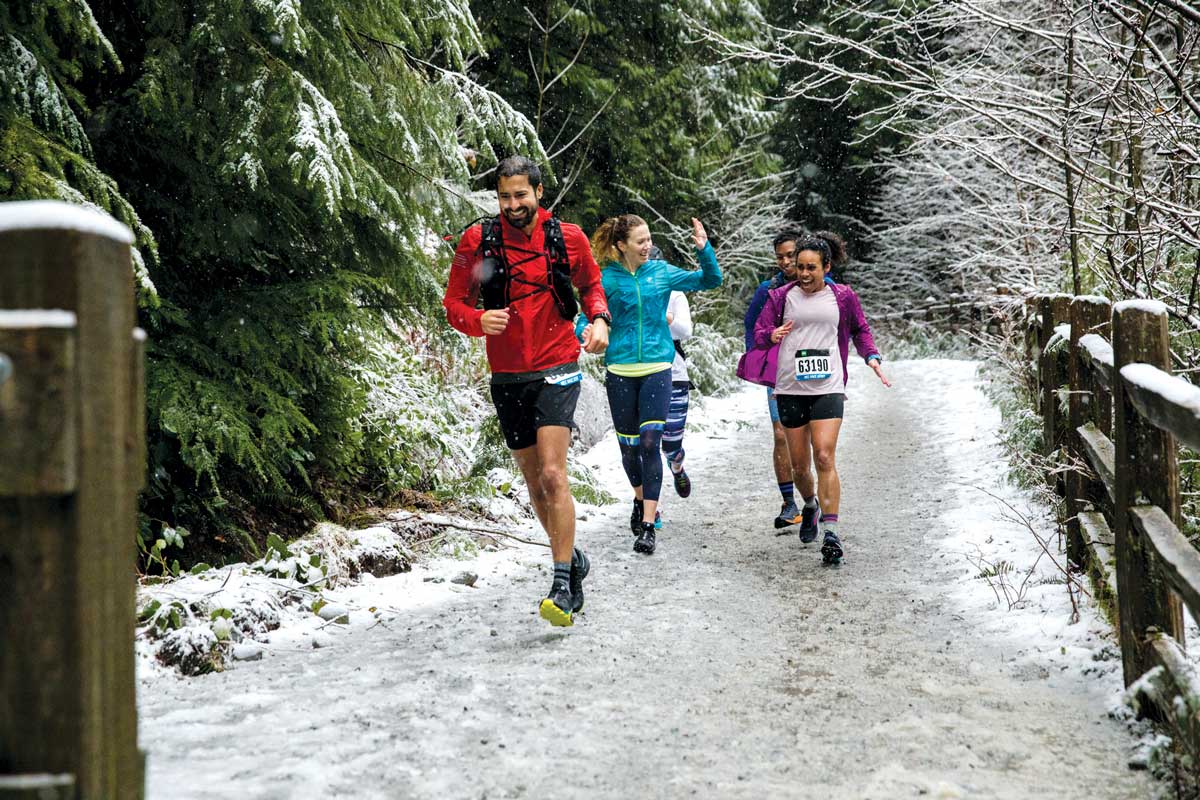 Whether it's signing up for a winter race, joining a training group prepping for the spring-race season, enlisting the help of a coach, or swearing a blood oath with a fellow runner-friend, do everything in your power to keep getting out the door. The MEC Calgary Road Race One in January is a good way to stay motivated over the holidays, with five-km, 10-km, and half-marathon distances and an affordable race fee of just $15 for the five-km and 10-km and $20 for the half.

stay hydrated
In Calgary winter, the cold and dry air causes the body to lose fluids. It also means we don't notice when that's happening. "In hot weather, our sweat and ability to feel thirsty signals us to hydrate; in cooler weather, sweat vaporizes and we don't feel thirsty," says Sandra Yaworski. Since our bodies are 70-per cent water, all kinds of nasty things happen when we become dehydrated, ranging from an accelerated heart rate to a stiffening of our extremities as our bodies go into panic mode and try to redirect blood flow to our vital organs. For runs of over an hour, bring a water bottle filled with a sport drink that contains enough sodium so as to not to freeze. Avoid the temptation to become your own Saint Bernard avalanche rescue dog by swapping out the water in your bottle for brandy — sadly, it won't keep you hydrated, or sober enough to find your way home.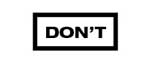 nit-pick your pace
Your favourite GPS running app doesn't know your life, and it sure as heck doesn't know what it's like to run in Calgary in January. The question is not if Calgary winter running conditions will slow you down, but rather by how much. "Let go of pace and run by effort," running coach Sandra Yaworski advises, as the amount of energy you expend dashing through the snow (and wind…and ice…) remains high even when your split times seem, well, glacial.
Physiotherapist Nicole Hunter says shortening your stride and slowing your pace reduces "peak breaking force"— the amount of force your body pushes back when your footfalls land during a run, which has been linked to higher injury risk. So, when you don't get that virtual high-five for a new personal best after a grueling winter slog, take heart that your good technique is allowing you to leap into spring racing season well-trained and, most importantly, injury-free.