Big Four Building
Opened in 1959, The Big Four building is named for the four men (Pat Burns, George Lane, A.E Cross and A.J. Maclean) who provided financial backing to Guy Weadick's Frontier Days and Cowboy Championship Contest, which would soon become the Stampede. Built at a cost of about $2 million, the 118,000 square feet of space over two levels contained 24 sheets of ice on the lower level, which was subsequently doubled in 1960, forming what was, at the time, the largest curling rink in the world.
Stampede Corral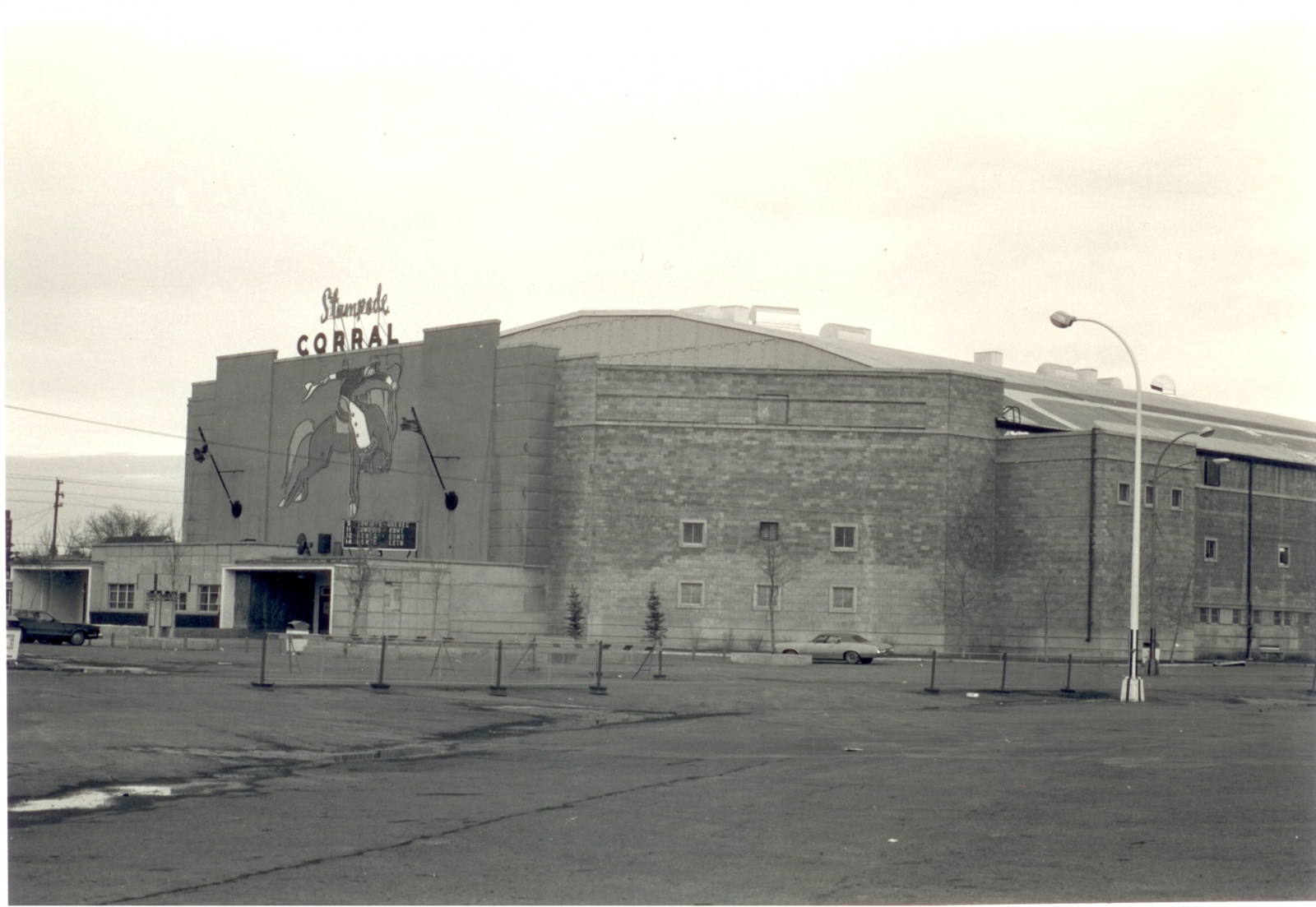 The Stampede Corral.
Designed by architect John Stevenson and built in 1950, the Corral is one of the oldest structures in Stampede Park and was constructed on the grounds where the old Industrial building, the one time main attraction of the Stampede, once stood. The $1,350,000 arena was the largest west of Toronto's Maple Leaf Centre when it was built and could hold around 9,000 spectators. Early names for the corral included the "Rodeodrome" and the "Stampedeoriem."
Victoria Pavilion
Built in after the first world war in 1919 the Victoria Pavilion serves as a cattle pavilion and curling rink, and is the oldest building on the grounds. It's architecture is of a utilitarian style, though both it and the adjacent Administration building are now covered with a metal facade.
Scotiabank Saddledome
Completed in 1983, the Saddledome replaced the Corral as the home for both the Calgary Flames and the main Olympic venue for the 1988 winter Olympics. Built at a cost of $97.7 million, the Saddledome can seat more than 20,000 people.