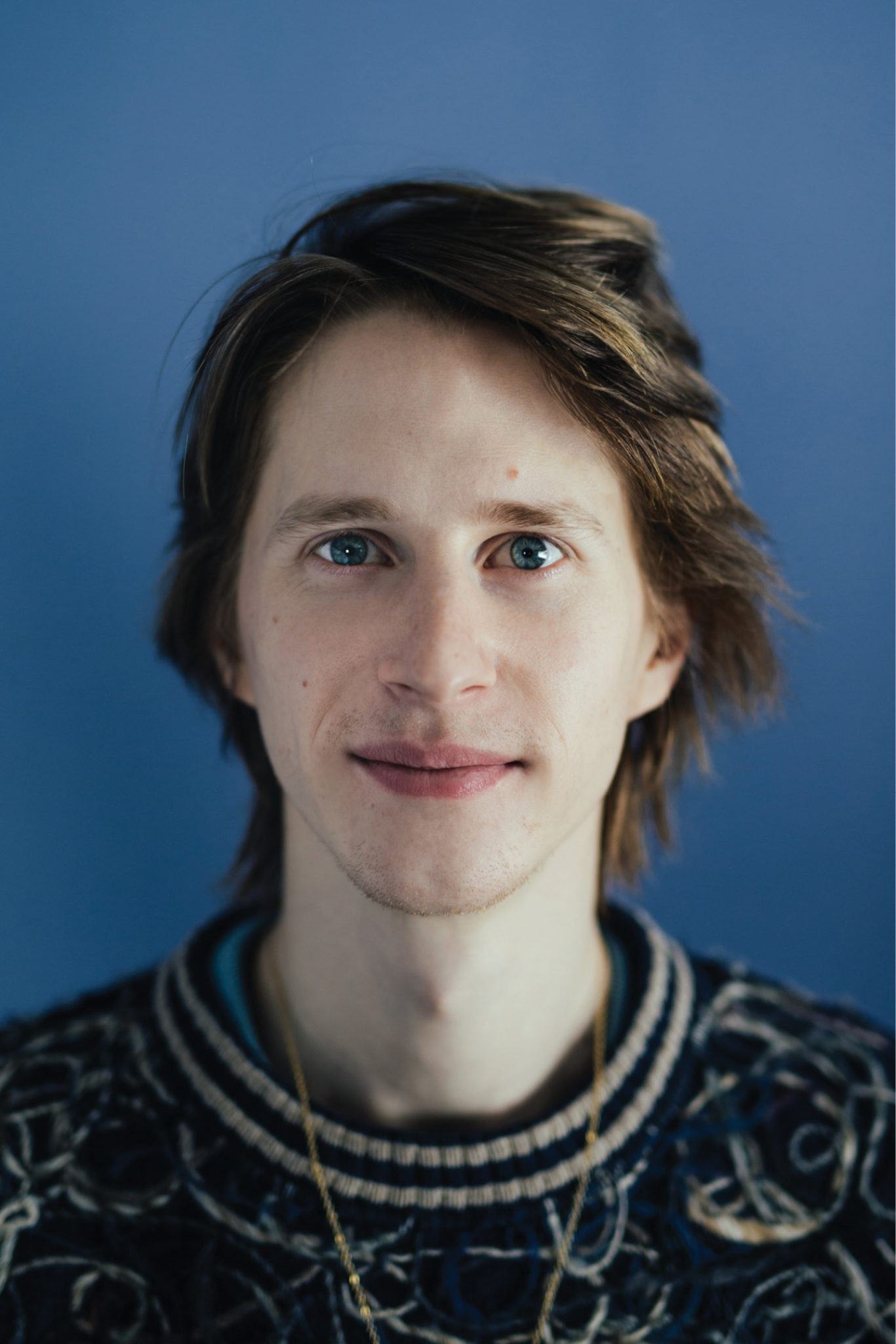 When Theatre Calgary's artistic director Stafford Arima decided it was time for a new adaptation of the company's seasonal staple production of A Christmas Carol, he had a novel idea for how to find its next playwright.
Though it's common for the artistic director of a professional theatre company to pen an adaptation of such a revered show, Arima instead issued an open call and received more than 30 submissions from the local professional theatre community. Theatre Calgary staff (leadership and team members) reviewed them all with the writers' names redacted to avoid bias, ultimately selecting the youngest playwright ever to adapt the show for the company. That playwright is Geoffrey Simon Brown, who turned 30 on the first day of A Christmas Carol's rehearsals.
Brown is already a noted playwright and actor, best known for his play The Circle and as a co-founder of the youth-oriented Major Matt Mason theatre collective. Until Carol, Brown's work has been specifically created to speak to and about young people, a group historically less engaged with theatre than older adults. With this project, he was tasked with interpreting a nearly 200-year-old work by one of the greatest authors in history.
"Anybody who is familiar with any of my other work knows that most of my dialogue is hyper-modern," says Brown, "so that was a very interesting challenge."
He needed to delicately update some antiquated language for clarity, as well as put his own stamp on the show, all while avoiding anachronisms with the help of dramaturg Jenna Turk. He knew he'd found the right voice once she started giving feedback that words actually written by Dickens seemed "too modern."
Arima says Brown's work is both "fresh" and "timeless," noting the way the characters relate to one another in conversation will feel realistic to a contemporary audience. Though Brown says the adaptation was no easy feat, he was guided by the belief that the tale is as applicable today as ever. "[Dickens] was really talking about looking at the greater good instead of looking at the individual," says Brown. "[A Christmas Carol] examines the measures of what we need to change as people; change our views and change our behaviours and change the way that we encounter the world."
Audiences will also notice a change from the winter wonderland look of Theatre Calgary's previous production, created by former artistic director Dennis Garnhum. Brown's show is a grittier, more literal depiction of Dickens' London. An entirely Calgary-based team dreamed up new costumes, sets, props, lighting, projections and some original music to give the show a completely new feel.
While refreshed thanks to these new elements, there is still plenty of classic Carol in this year's production. One familiar face returning to the stage is Stephen Hair. Creating a refreshed role for longtime Scrooge (this marks Hair's 28th year as Scrooge) also marks a new career step for Brown, who won the Stephen Hair Emerging Actor Award in 2010.
Theatre Calgary's A Christmas Carol runs until Dec. 28 at Max Bell Theatre, Arts Commons