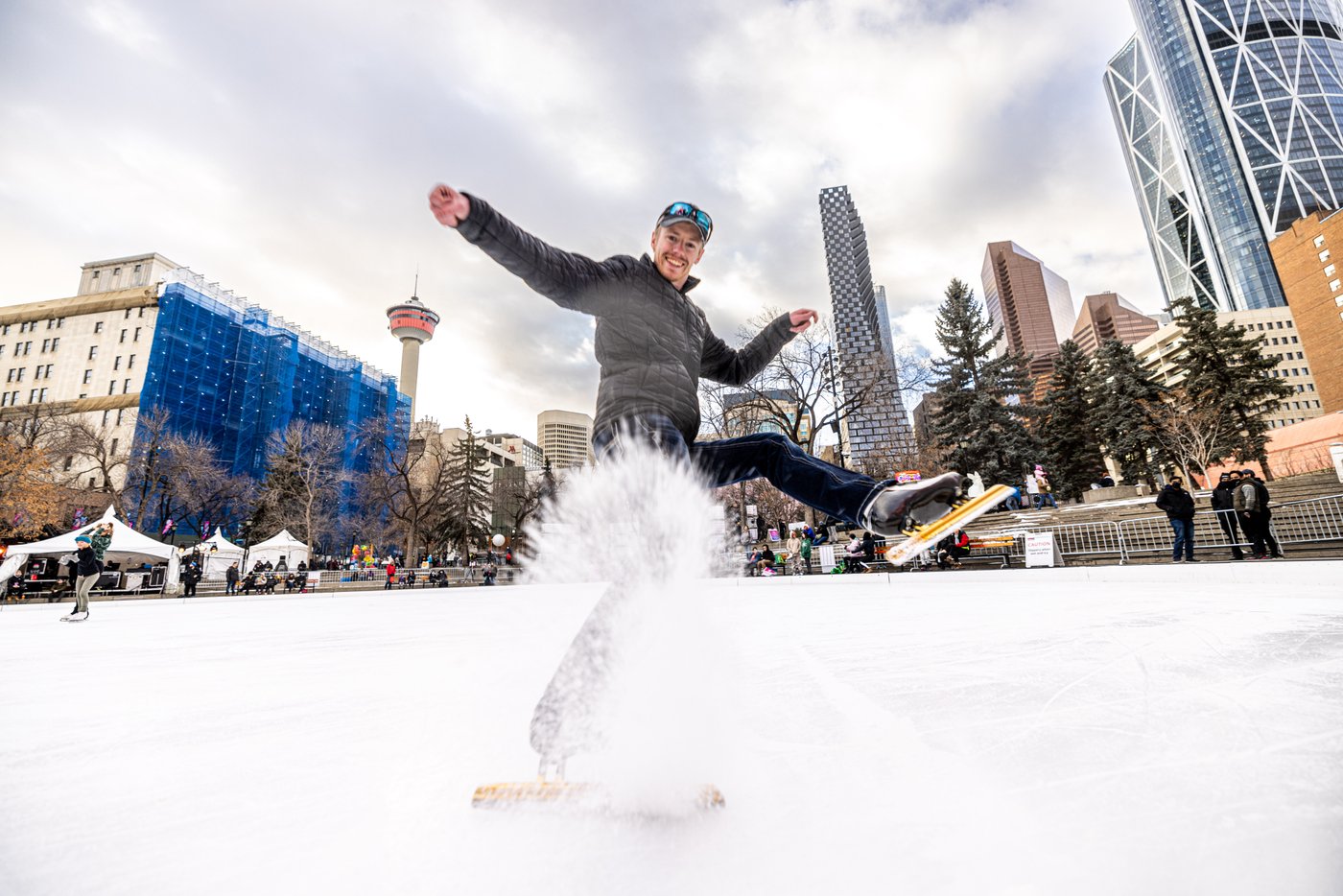 Calgary's largest winter festival is back for its third year, and it promises to be bigger and better than ever. Running from January 27 to February 12, 2023, Chinook Blast celebrates the winter season with art, music, sports and more. 
Alongside the art and light displays that will illuminate the downtown core, Chinook Blast will feature a number of partner events and festivals. High Performance Rodeo kickstarts the winter festivities with theatre and dance performances; Big Winter Classic and Block Heater will bring music and comedy to locations around Calgary; and Ethnik Festival of Arts & Culture will showcase Afro-Canadian and Caribbean cultures and traditions.
In addition to these events, there is plenty more to see and do in Calgary during Chinook Blast (you can find the full list of events here). Here's a look at just some of the things worth checking out.
When: January 26 and 27, and February 2, 3, 9 and 10
Where: Calgary Central Library
In celebration of Indigenous culture and Black History Month, Central Library will host lunch-hour, pop-up performances by local Calgary artists. Catch acoustic performances, spoken word poetry and more.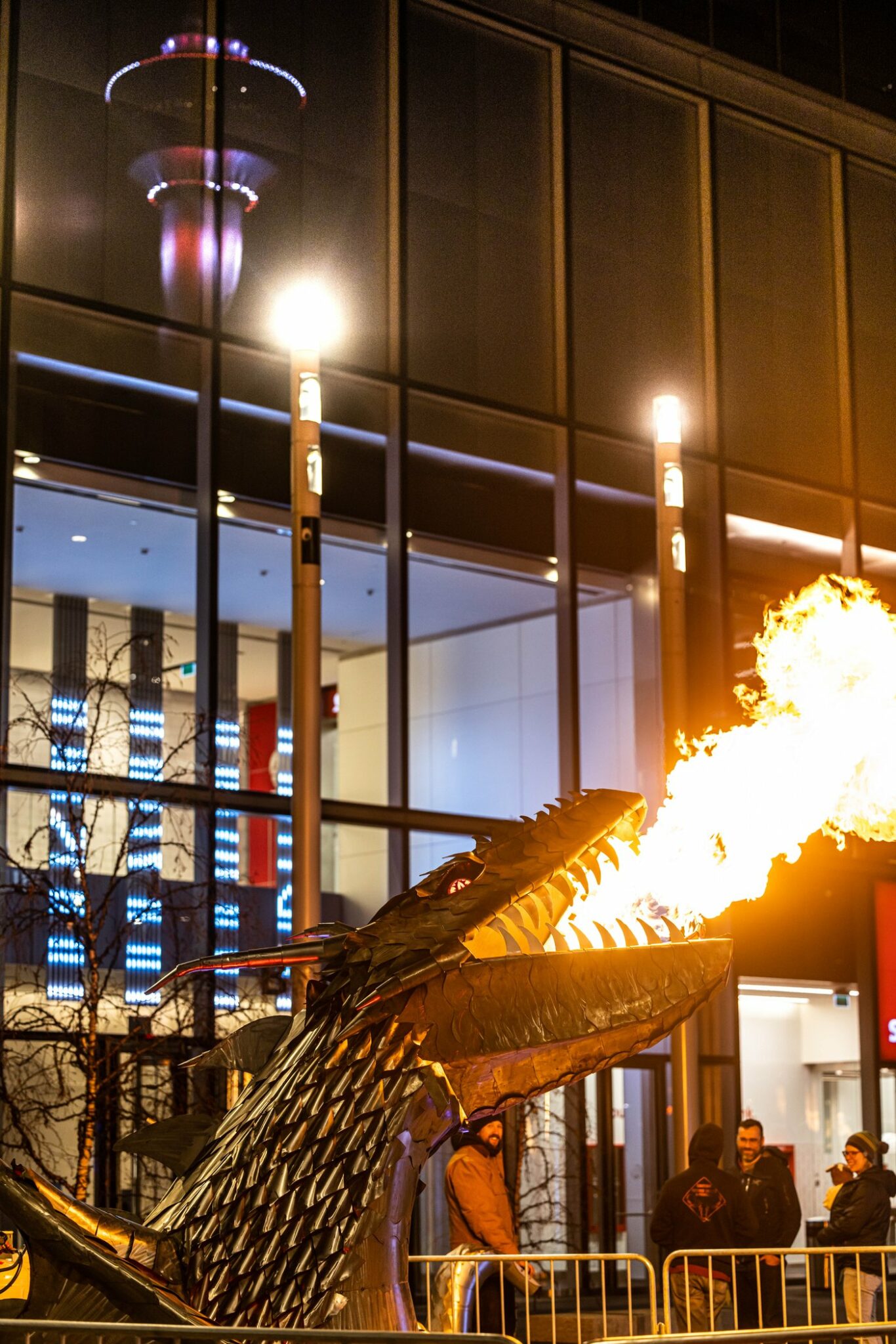 When: January 27 to February 12
Where: Olympic Plaza
This giant, metallic dragon sculpture, presented by True North Absurdities, is 10 feet tall, weighs 1,000 pounds and shoots flames from its mouth. Guests are invited to interact with the impressive beast — they can press the large button on its tail to shoot off the flames for themselves.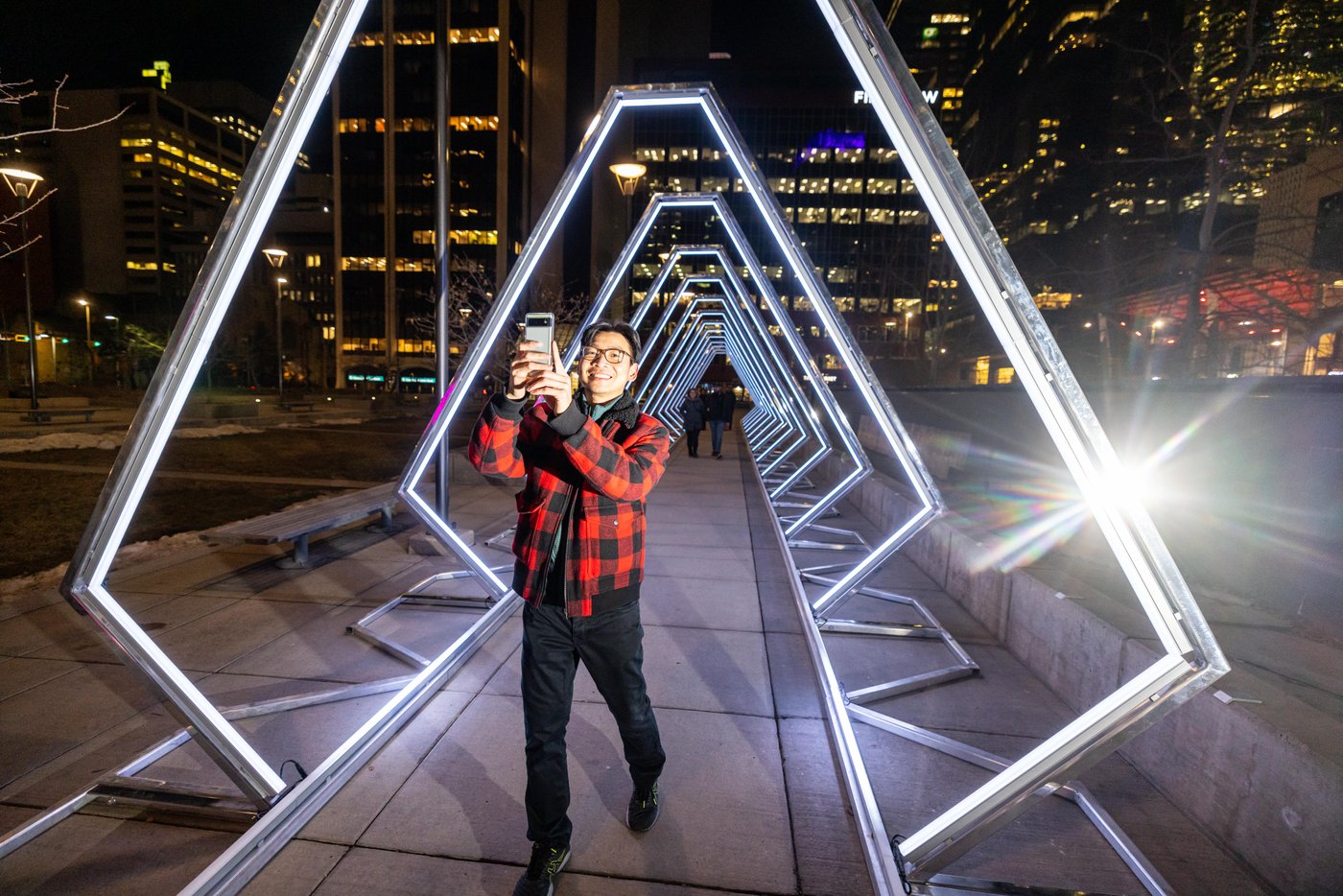 When: January 27 to February 12
Where: Olympic Plaza
This 32-metre-long light tunnel, created by B!G Art, will change and guide you as you walk through it. Keep an eye out for additional light installations from B!G Art as well.
When: January 27 to 29, February 3 to 5 and February 10 to 12
Where: City Hall Atrium
Inspired by Speaker's Corner, as seen on MuchMusic in the 1990s, Speakerhead gives Calgarians a chance to share their thoughts with everyone via 60-second recordings. Start from a list of questions to get your mind flowing, or speak off the cuff.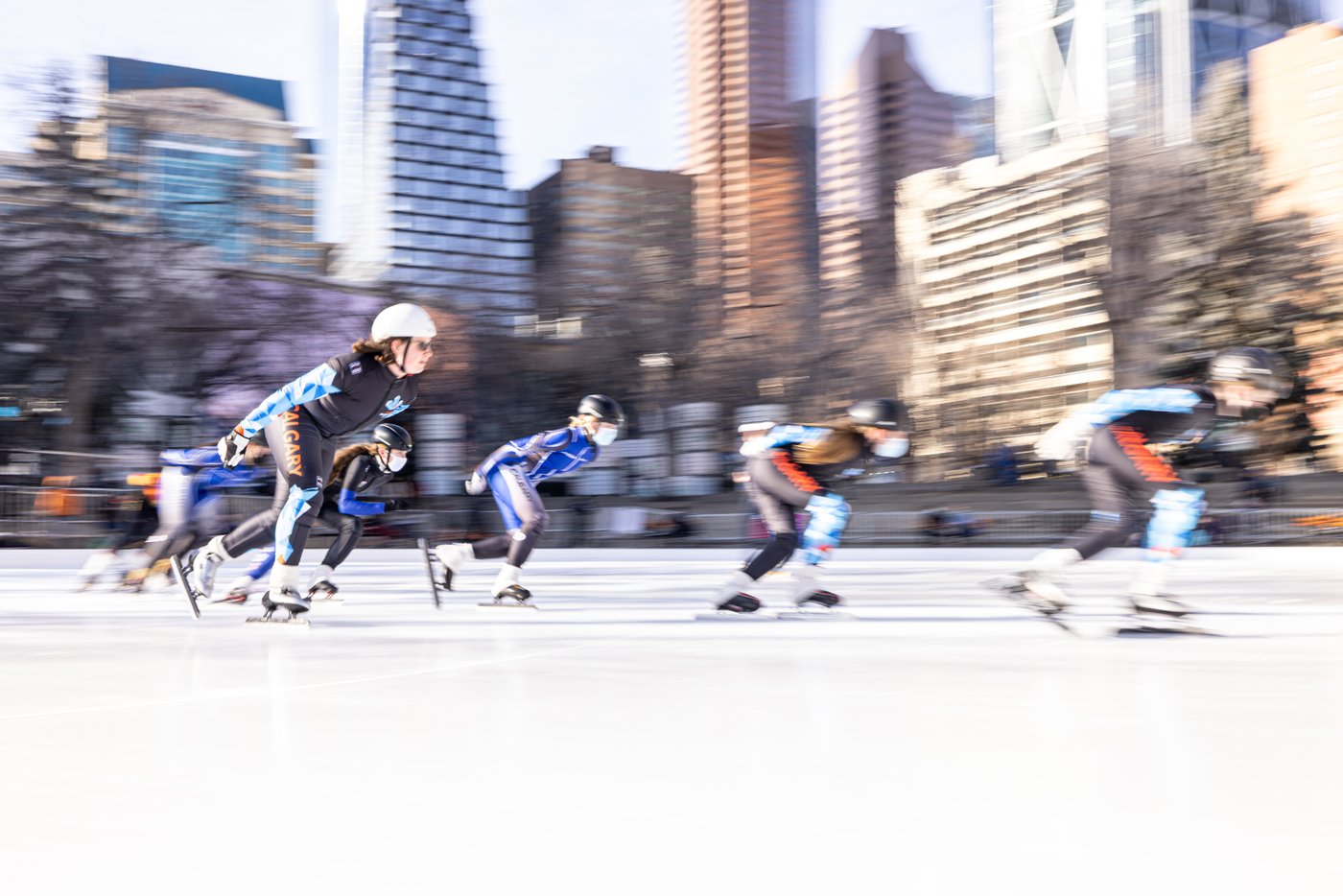 When: January 28 to 29
Where: Olympic Plaza
Join Sport Calgary on the ice at Olympic Plaza for some speed skating demonstrations, synchronized skating performances and more. Grab a hot chocolate from Alberta Milk and enjoy this athletic display, or bring your skates and participate in the public skate (free skate rentals are available from 4 to 5 p.m. on the Saturday).
When: February 3 to 5
Where: City Hall Atrium
This cultural market will feature food vendors, traditional and cultural clothing, and artwork for attendees to enjoy. At the centre of the market, a stage will be set up for a number of performances showcasing music, dance, martial arts and more.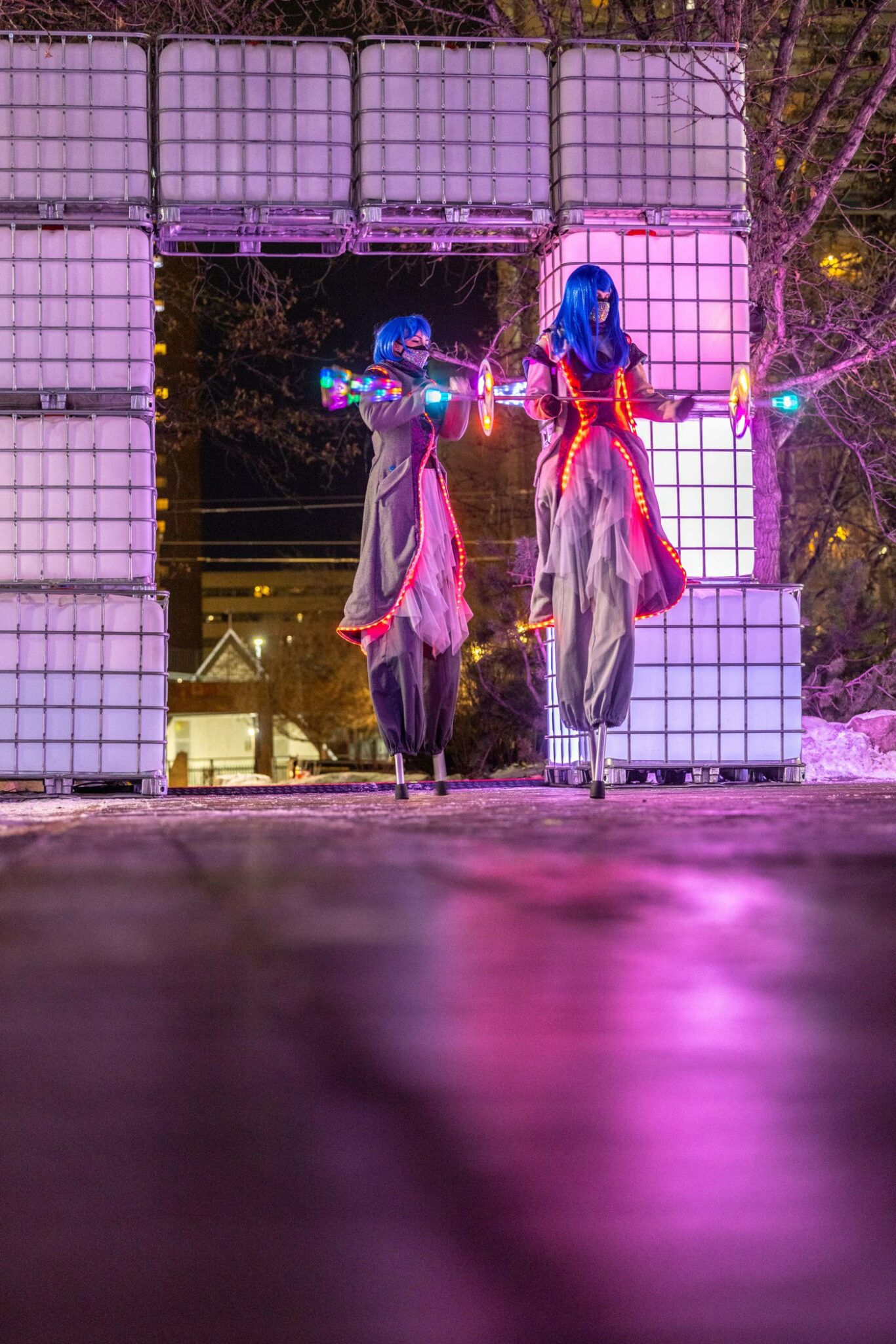 When: February 3 to 4 and 10 to 11
Where: Olympic Plaza
Three Left Feet presents Luminescent Tall Tales, a unique performance of stilt dancers who will stand tall above the audience in LED-lit costumes.
When: February 4 and 5
Where: GMC Stadium
Action sports crew Nitro Circus is coming to Calgary for a special mix of rally racing and big air jumps. While this show has been performed around the world, the snow and ice will make this version of the adrenaline-filled event unique to Calgary.
When: February 6 to 12
Where: Winsport Canada Olympic Park
As part of Chinook Blast's celebration of snow, you can head to Winsport to watch the FIS Snowboard Slopestyle World Cup and the FIS Snowboard Halfpipe World Cup. There will be slopestyle and halfpipe events all week long, as well as lots of activities in the crowd zone for Snow Rodeo-goers.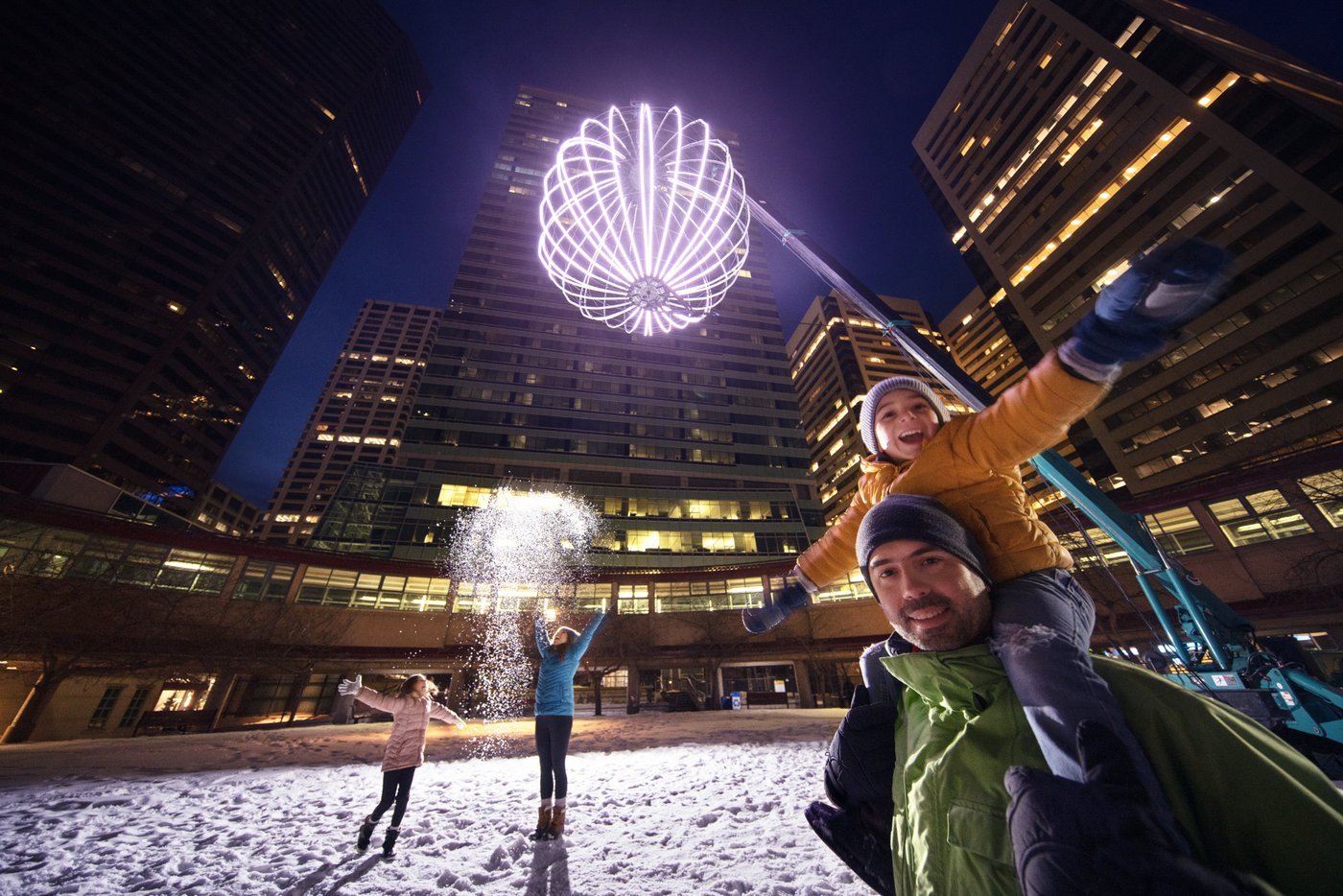 When: February 10 to 12
Where: Enoch Park
Gather underneath The ORB, another installation from B!G Art. Described as an "intergalactic radio broadcasting across all dimensions," this trippy, space-inspired, 10-foot light installation will be connected to a sound system for a fun dance party.
When: February 10 to 12
Where: City Hall Atrium
In partnership with Chinook Blast, Market Collective has created this night market that will feature more than 60 vendors selling unique, locally made goods. The theme of the market is "Broken Hearts, Friends + Lovers," and it will include DJs spinning tunes, art installations and a "make-up/break-up lounge."