Neither cold nor plague can stop Calgarians from having fun. The inaugural Chinook Blast — a multi-partner festival led by Tourism Calgary — will have outdoor installations for three weekends starting on Saturday, February 13. Programming is broken into three categories: The Hub, running from East Village through downtown and into Chinatown, Partner Pop-ups in inner city neighbourhoods and Friends of Chinook Blast, a series of in-person and online events that are independent from the festival but recognized as kin.
All the info you need is at chinookblast.ca, and some of our picks from The Hub are below.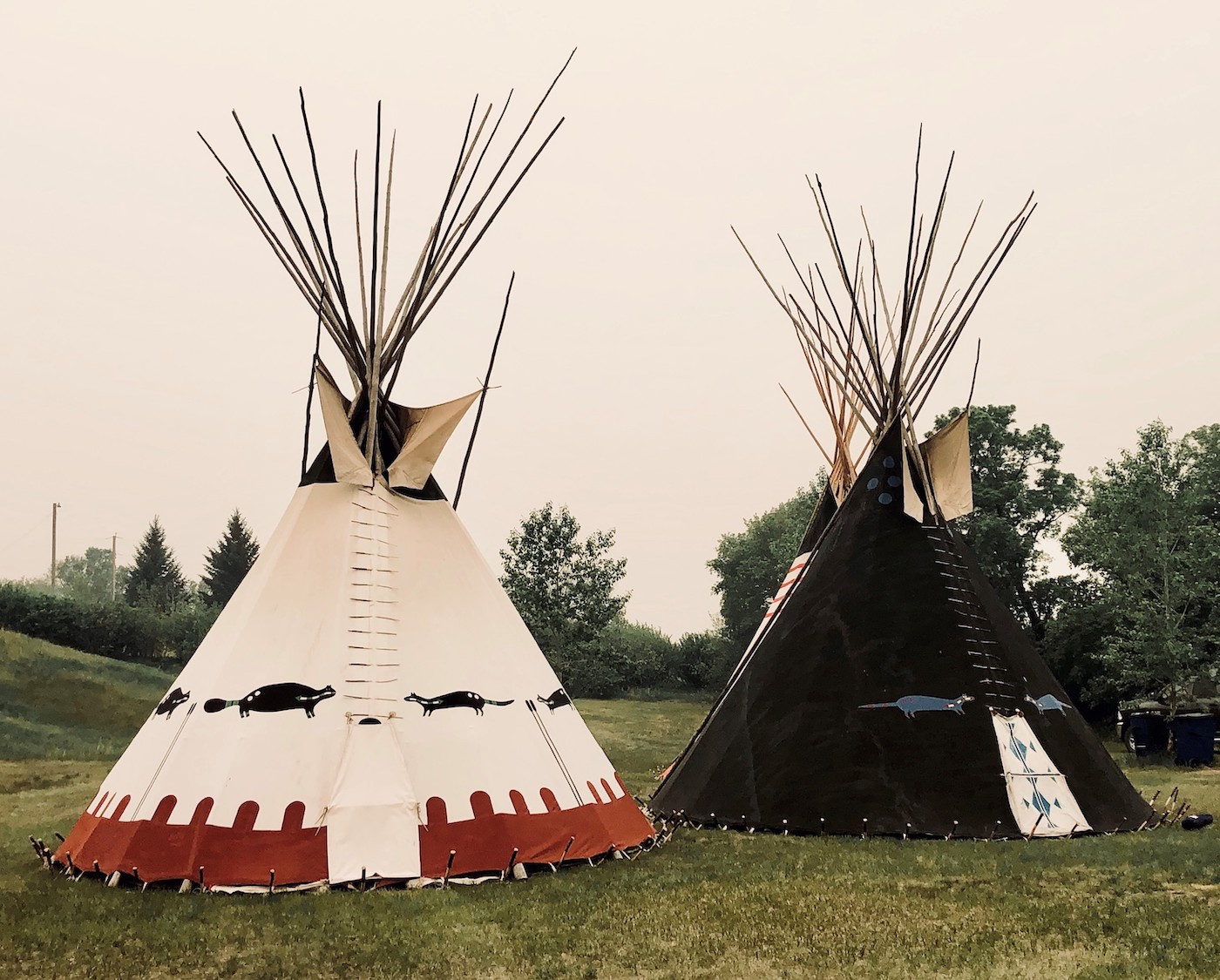 Aiksiisopoo is the Blackfoot word for chinook wind. Accordingly, the Making Treaty 7 Cultural Society presents Siksika Ceremonial Knowledge Keeper Kent Ayoungman's tipi camp where he and guests will tell stories throughout Chinook Blast.
February 19 to 21 and 26 to 28 from noon to 5 p.m., Fort Calgary, 750 9 Ave. S.E.
This jumbo-sized version of the string-and-fingers game of the same name was developed using computational models for its design. Be sure to sanitize your hands before and after engaging with it.
February 13 to 28, Stephen Avenue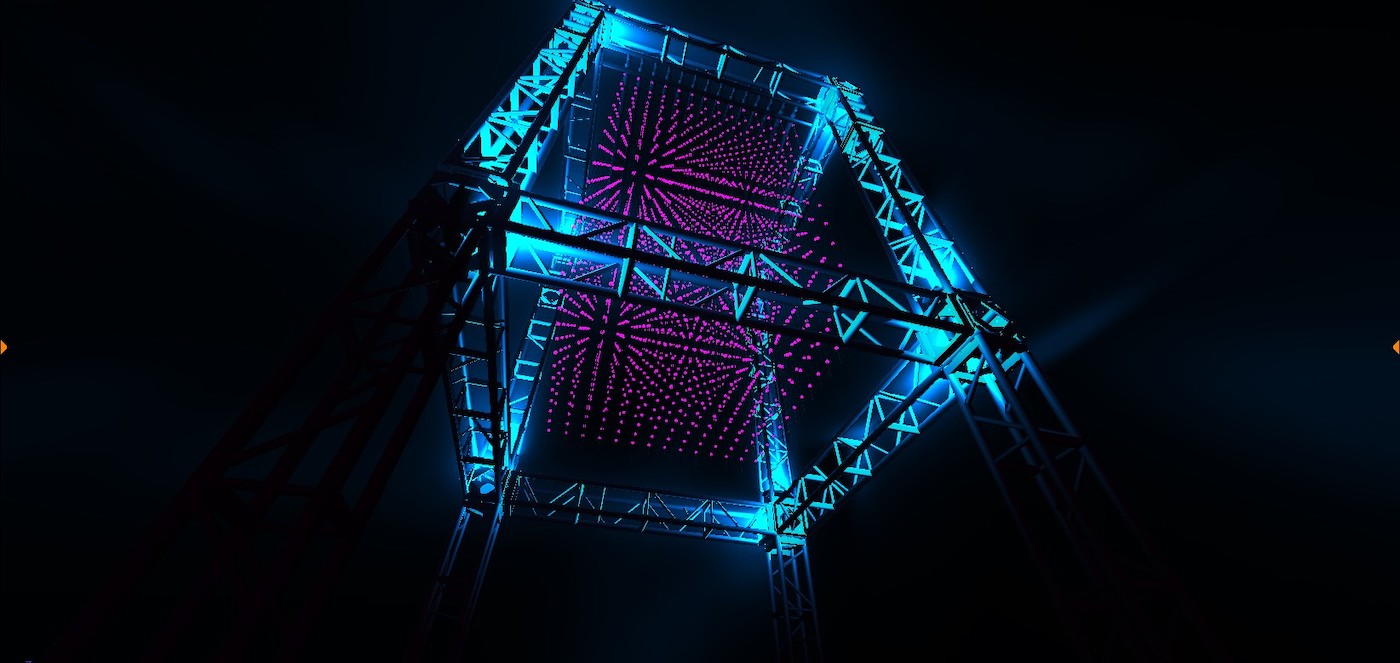 This oversized rectangular structure by Paul Magnuson (of B!g Art) and Steve Burak is described as "a puzzle from space." It emits strange light and noises, and its description on the Chinook Blast website hints that there may be a hidden meaning to discover within its output. This one runs for only two days, so see it while you can.
February 13 to 14 from 5 p.m. to 10 p.m., adjacent to Goodlife Fitness on Steven Avenue, 140 8 Ave. S.W.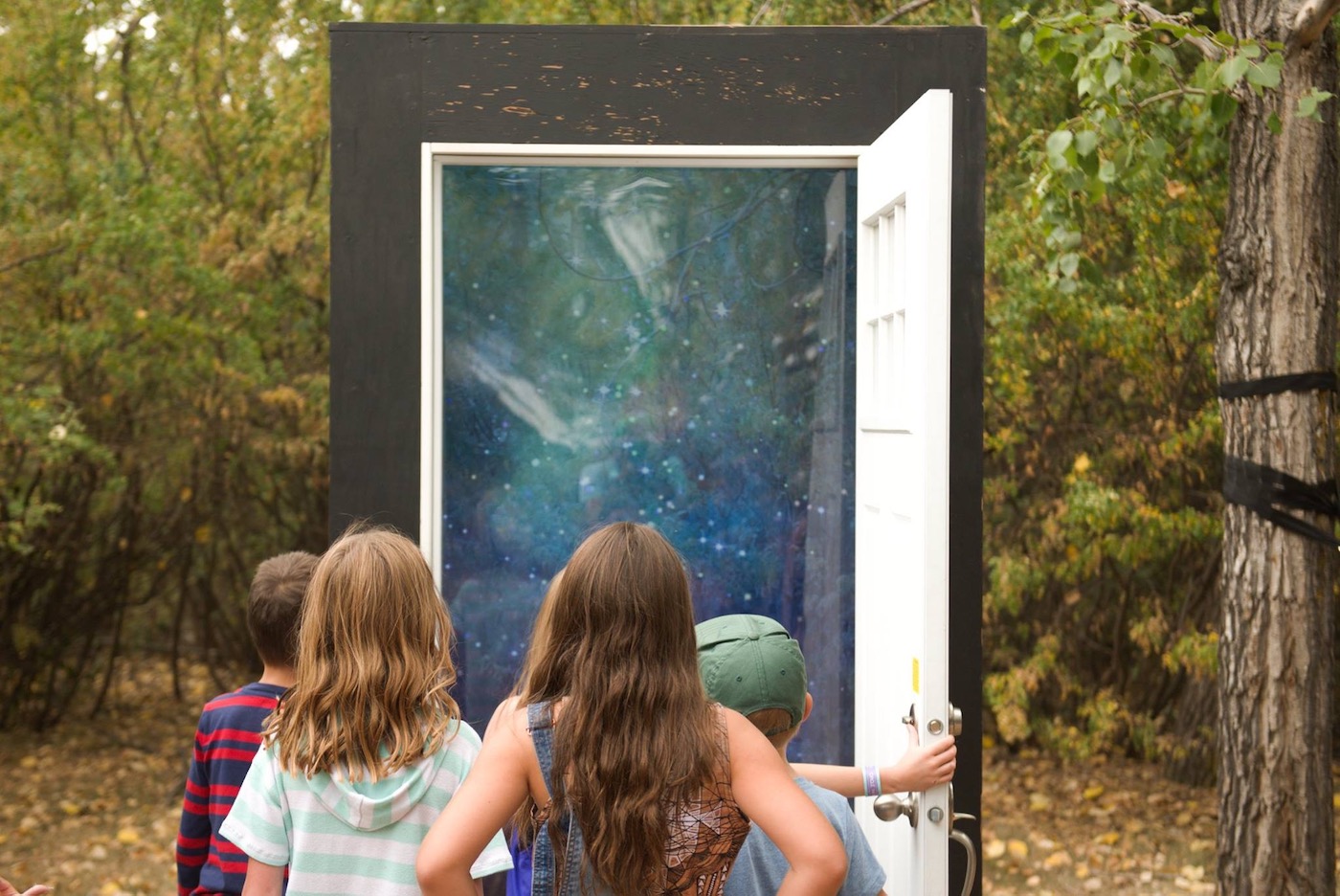 This augmented reality exhibition is one of the things we're looking forward to seeing at Chinook Blast most. Four seemingly normal doors will be displayed in front of The Edison. When opened, they'll display different video and animation at the threshold. The visual will change each time you open and close the doors.
February 13 to 14, 19 to 21 and 26 to 28 from 3 p.m. to 10 pm, plaza outside The Edison, 150 9 Ave. S.W.
Specific details on this one are being kept under wraps but we think the name says it all. What could be cooler than lasers? Laser Plaza is a collaboration between Paul Magnuson and Cam McNeill.
February 13 to 14, 19 to 21 and 26 to 28 from 5 p.m. to 10 p.m., Municipal Plaza, 800 Macleod Tr. S.E.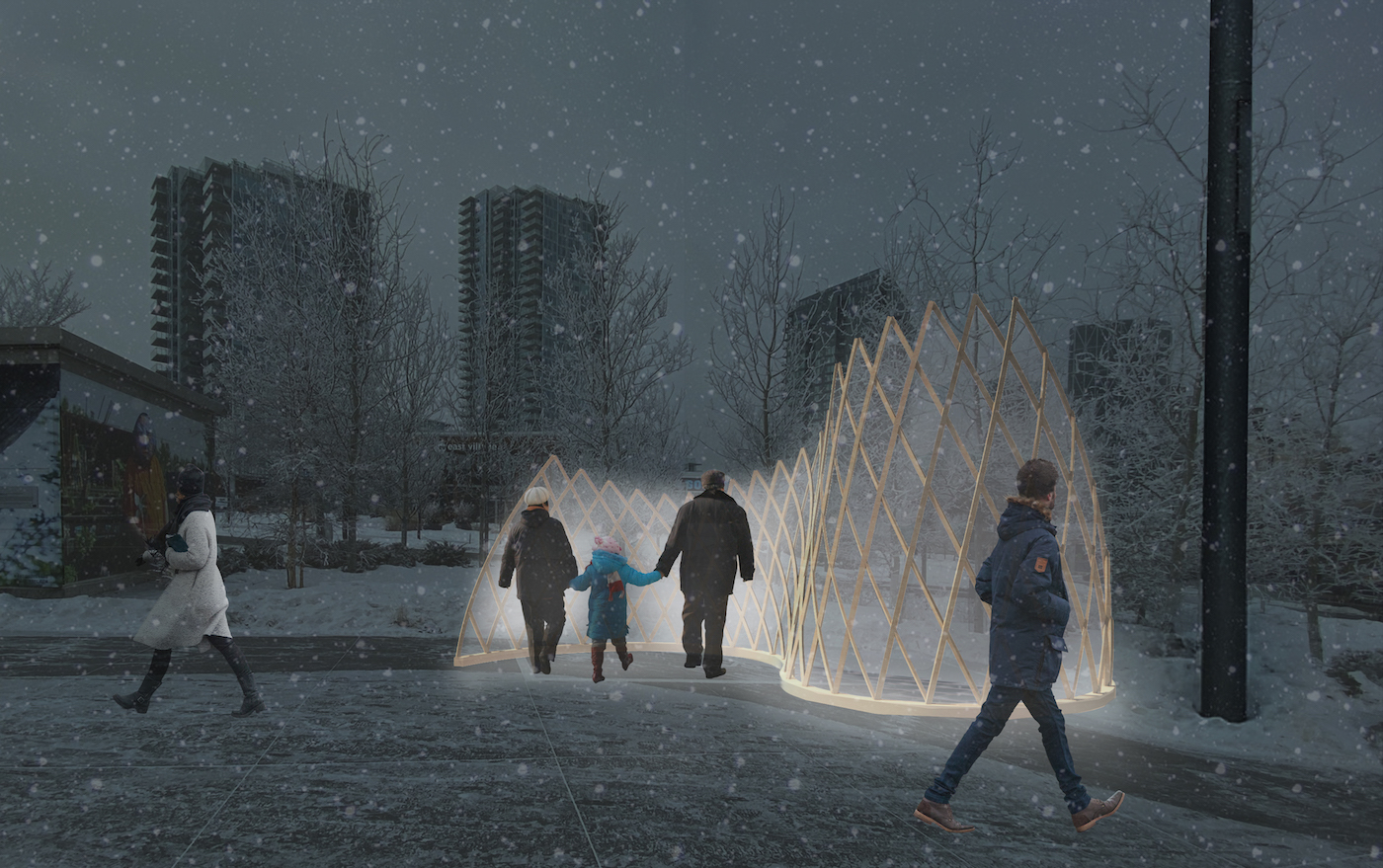 Created by University of Calgary's School of Architecture, Planning and Landscape (SAPL) Master's candidates Jonathan Monfries and Madisen Killingsworth, The Nook is an art installation with reactive lighting that responds to movement nearby. Its design was partly inspired by the major role of plexiglass in the COVID-19 era.
February 13 to 28 from 3 p.m. to 9 p.m., East Village
This is another Magnuson collaboration, this time with Kyle Jensen of True North Absurdities. If you attended Glow Festival in 2019, you may have already seen The Orb, but the 10-foot diameter spherical structure has been rejigged and upgraded for 2021. Equipped with more than 15,000 individually mapped LED pixels, it'll be hard to miss it if you're anywhere near the James Short Park.
February 19 to 21 from 3 p.m. to 10 p.m., James Short Park, 115 4 Ave. S.W.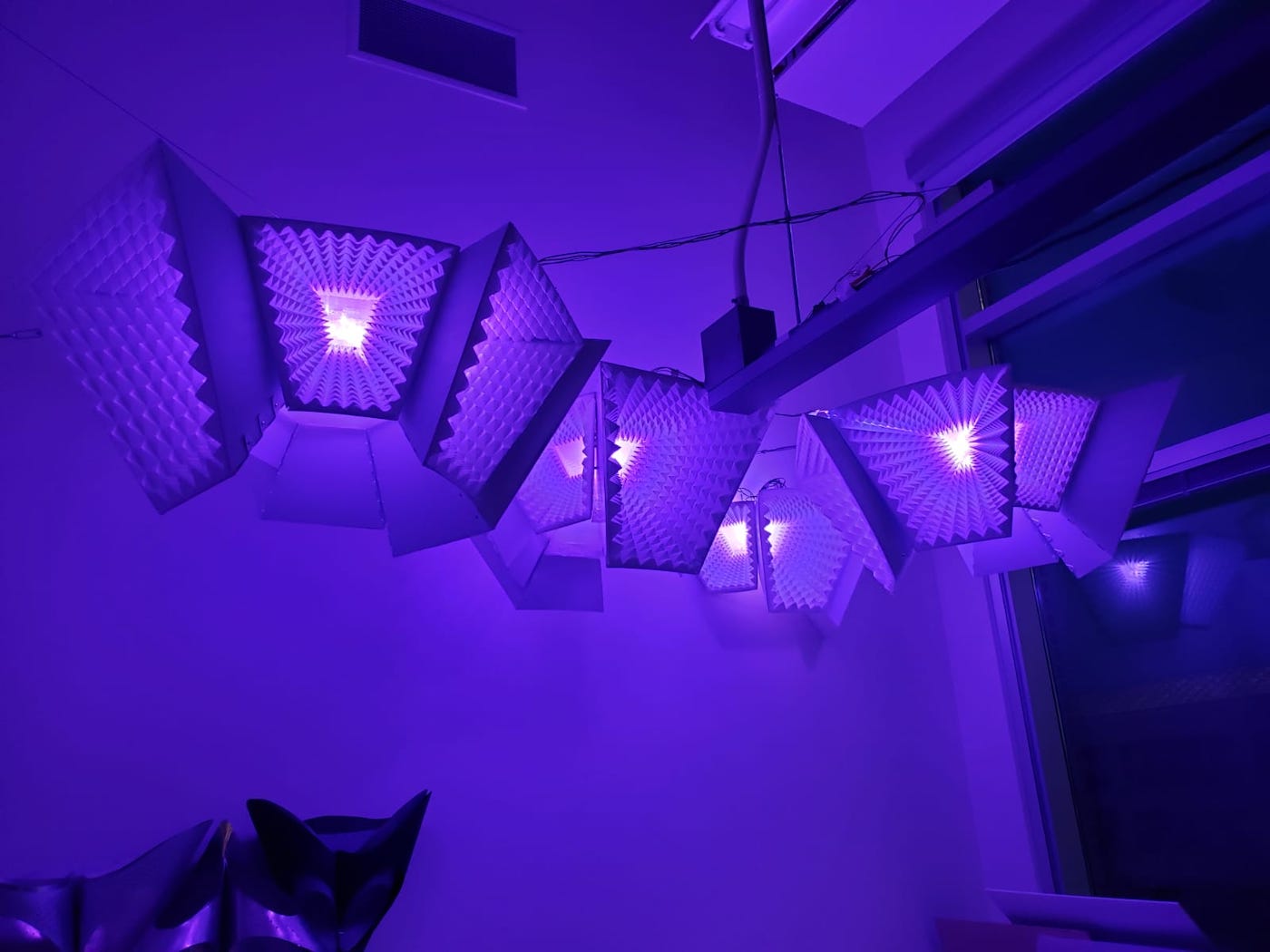 This installation is a little hard to describe, so take a look at this video that shows how it was made. Created by Master's candidates at SAPL, Panaudicon is a sculpture designed to modify the acoustics of its surroundings while emitting light.
February 13 to 28, Stephen Avenue near 2 St. S.W.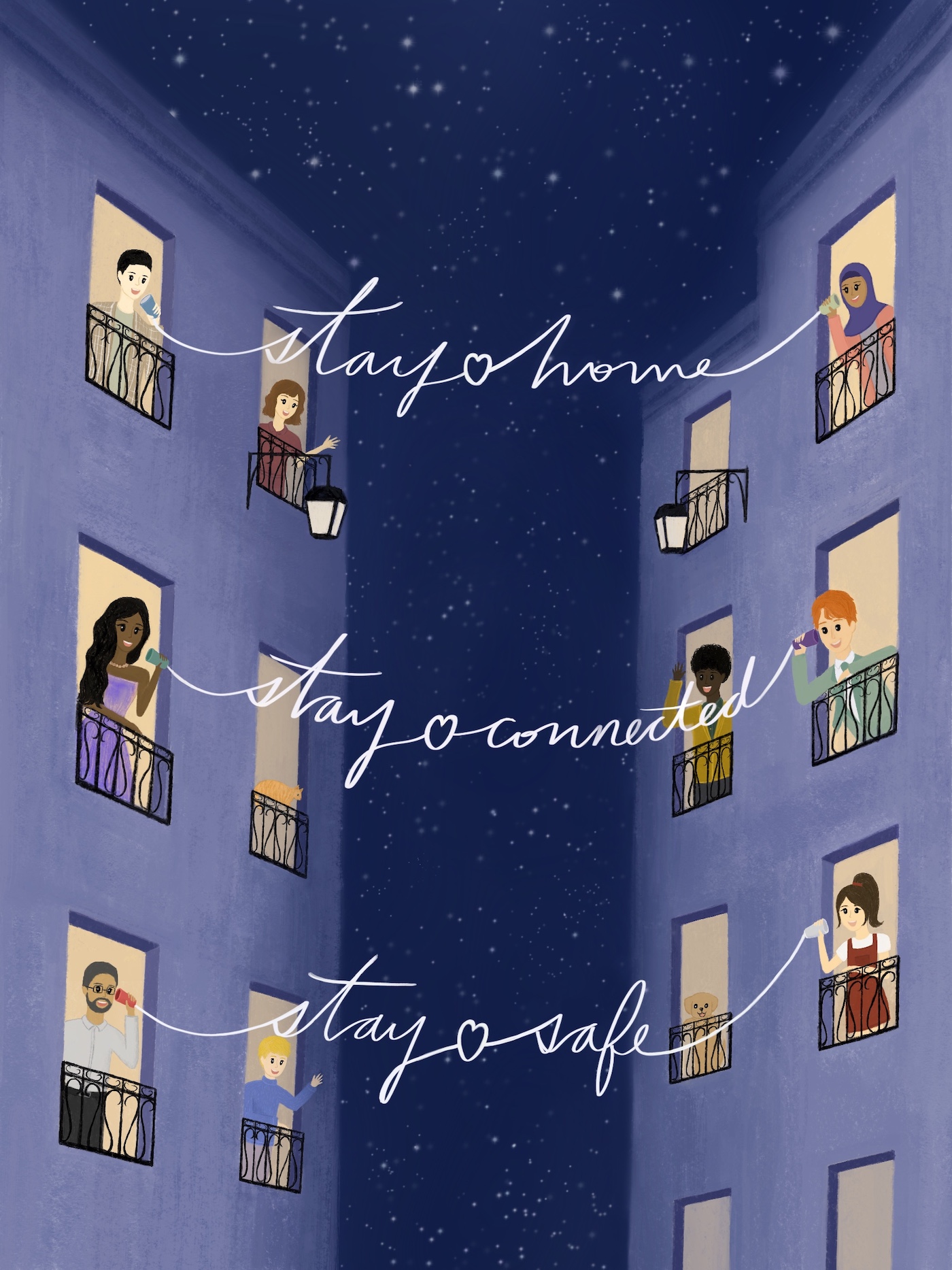 Glenbow and Pollock Creative called on Calgarian artists to submit works that are uplifting, galvanizing and catalysts for discussion. A total of 60 different works will be projected onto the exterior of Glenbow's Steven Avenue entrance.
February 13 to 15, 18 to 20 and 25 to 27 from 6 p.m. to 10  p.m., outside of Glenbow, 130 9 Ave. S.E.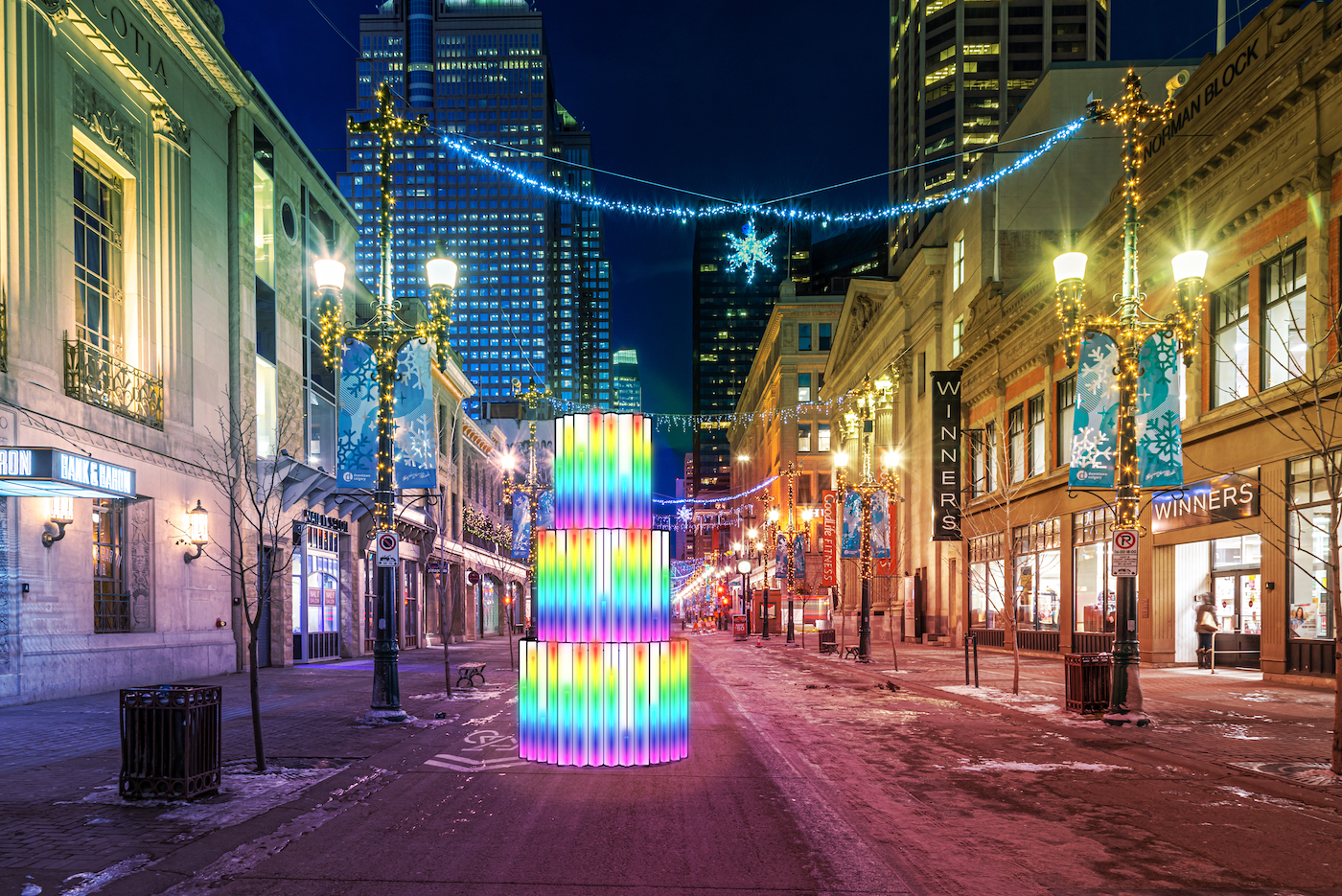 This prismatic sculpture is a collaboration between Candace De Vuyst and Kerry Neale. The pair have created visuals through the light displays in Sonic Illumination that are meant to be analogous to sounds found in downtown Calgary's streetscape. Take it in and see if you can imagine what sounds inspired them.
February 26 to 28, Stephen Avenue near 1 St. S.W.