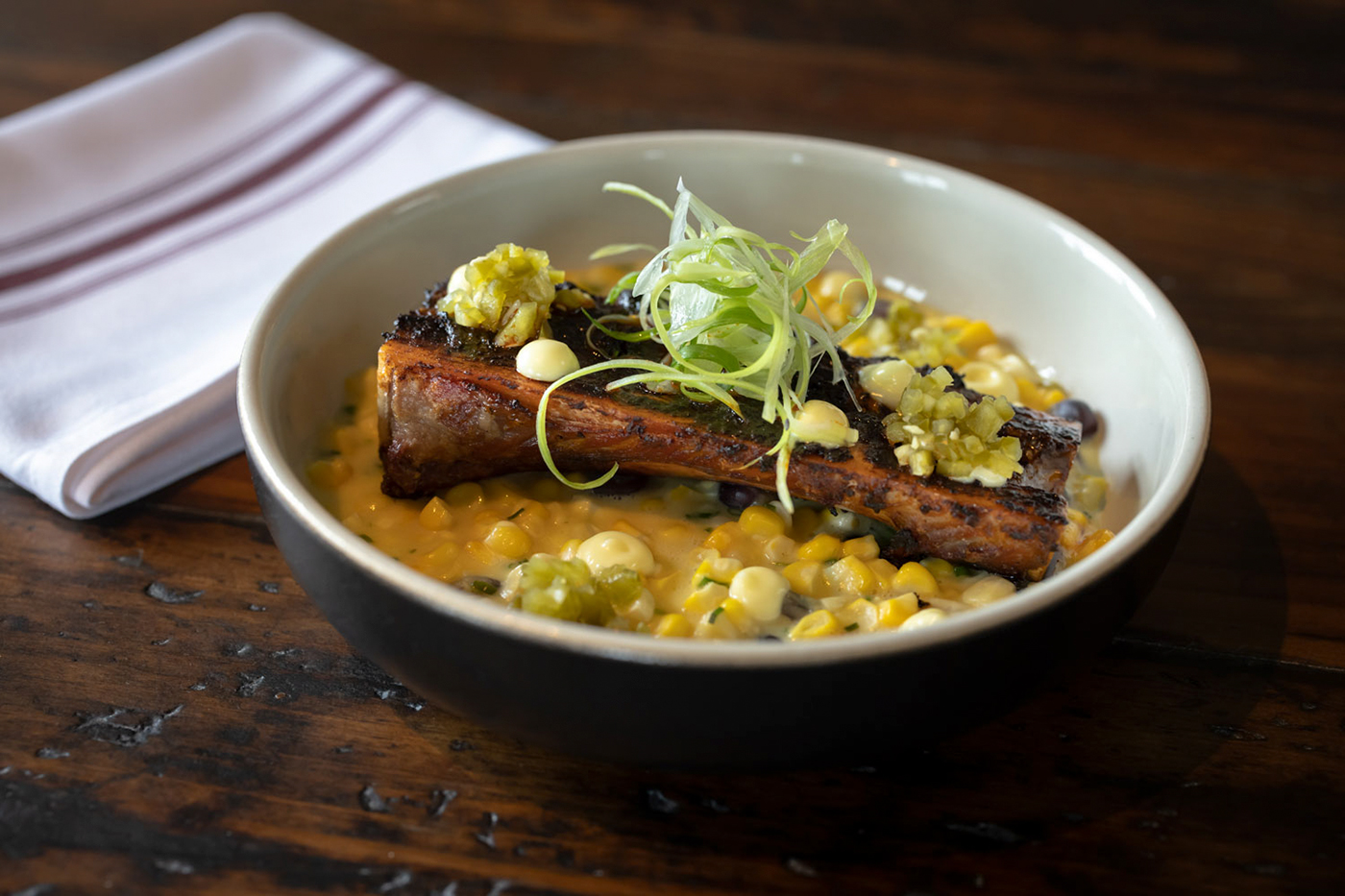 Fortuna's Row is a brand-new restaurant in Calgary. Taking Latin American cuisine to the next level, the culinary team at Fortuna's Row has created a menu that highlights and celebrates the ingredients and diversity of Central and South America. Try lighter dishes like the pulpo (octopus) with sweet potato salad and chorizo vinaigrette, or opt for something more substantial, like the wood-grilled ribeye steak with duck fat potatoes and chimichurri. Be sure to taste a signature drink, too. Cocktails at Fortuna's Row are named for their overarching flavours; the Basil, for instance, puts a spin on a martini with the addition of basil eau de vie and basil oil.
421 Riverfront Ave. S.E., 403-243-0069, fortunasrow.com
From September 2 to 4 in Olympic Plaza, Fiesta Filipino will be highlighting Filipino culture, food and performances at one of the country's biggest festivals celebrating the Filipino Canadian community. Now in its eighth year, Fiesta Filipino will also feature local Filipino 2SLGBTQIA+ talent to help celebrate Pride weekend in Calgary. Head down to this free event to experience the sounds and flavours of the Philippines.
Olympic Plaza, 228 8 Ave. S.E., fiestafilipino.ca
Supported by the Calgary Shriners, Bluezha Paloozha is a two-day music festival featuring some big names in blues, including headliners The Legendary Downchild Blues Band and Jack Semple Trio. Bluezha Paloozha takes place September 3 and 4, starting at 11:30 a.m. and running until 10:30 p.m. There's also an afterparty event on the 4th. Tickets start at $55 each for a single day pass, or $100 for both days.
5225 101 St. N.W., 403-239-0030, bluezhapaloozha.com
As part of the Calgary Zoo's summer program, facilities stay open until 8 p.m. on long weekends, which means on September 2 and 3, you'll have even more opportunities to see the animals, especially the ones that tend to be more active at dusk. There will also be adult beverages available for purchase and acoustic musicians playing throughout the park. Zoo Nights is included with regular admission.
210 St. George's Dr. N.E., 403-232-9300, calgaryzoo.com
Originally hailing from Toronto, the Play The Parks concert series has expanded to 13 Canadian cities, including Calgary. In partnership with the TD Music Connected series and Canada's Music Incubator, Play The Parks is featuring BIPOC and 2SLGBTQIA+ artists in various Calgary parks throughout the month of September. On September 3 at 2 p.m. at the King Edward cSpace Farmers and Makers Market, local musicians TAYLR and Colin Carbonera will be playing a free show, which you can enjoy while shopping from some of the more than 80 vendors, makers and artisans of the market.
1721 29 Ave. S.W., tdmusicconnectedseries.com
The Calgary Highland Games are a celebration of Scottish culture — in addition to the Scottish athletic events, there will be bagpipe and drumming competitions, as well as Highland dancing competitions. Festivities begin at 8 a.m. on September 3, and tickets are $15.
9025 Shepard Rd. S.E., calgaryhighlandgames.com
Calgary Pride events (some of which are listed here) will be happening all weekend long, but the Calgary Pride Parade is the big one. Taking place along 9th Avenue S.W., the parade will kick off on September 4 at 11 a.m. at the 5th Street S.W. intersection and will end in East Village. Grab a spot along the parade route to show support and celebrate the 2SLGBTQIA+ community, then make your way to East Village, where there will be more attractions — like performances, food trucks and vendors — to keep the celebration going.
Run Calgary and Calgary Pride have partnered to create the Love is Love Mile, a charity run for Calgary Pride and the 2SLGBTQIA+ community. The Love is Love Mile takes place along part of the Calgary Pride Parade route, and it will start (and end) before the parade begins on September 4. Entrants also have the option to compete virtually until September 5. Registration is $60 for the in-person race and $45 for the virtual one, with proceeds directly supporting Calgary Pride.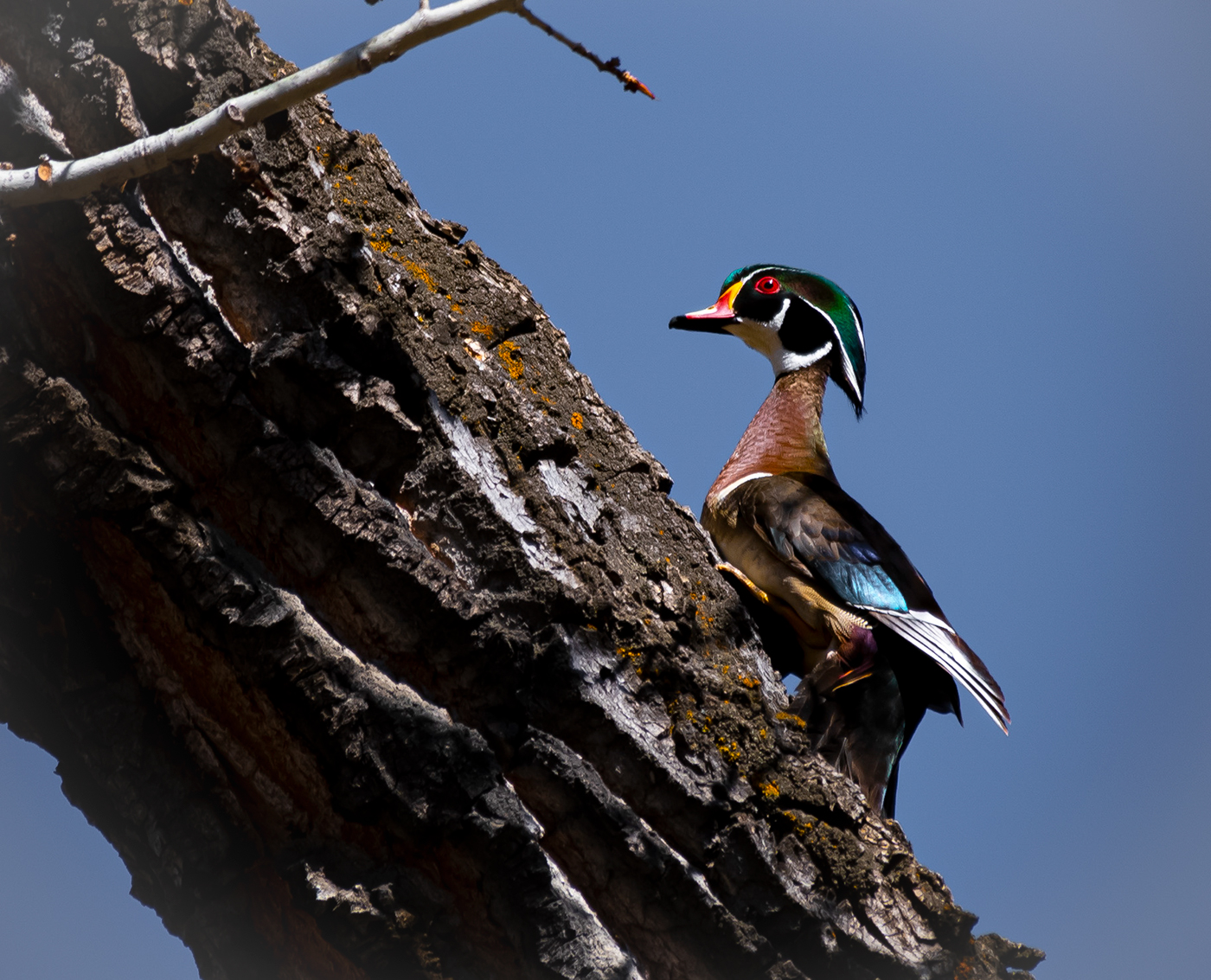 When September hits, there's no better time to visit the Inglewood Bird Sanctuary — birds are beginning to migrate, and a refreshing fall chill is starting to hit the air. Grab your binoculars and camera, or just go for a walk and spot some birds you might not find in other areas of Calgary. On your way out, stop by the Nature Centre to check out artwork by Indigenous artists.
2425 9 Ave. S.E., calgary.ca
As the days get shorter heading out of summer, nighttime activities become more appealing. Illuminated Escapes has arrived in Calgary with clear bottomed, LED-lit kayak rentals. Located at the south boat launch on the Glenmore Reservoir, the boats are available to rent in the early morning and late evening. Kayak rentals include safety equipment and Bluetooth speakers to set the mood, and they start at $60 for a single kayak or $100 for a tandem.
Located in South Glenmore Park, illuminatedescapes.com