Background
This gallery was founded by Yves Trépanier and Kevin Baer in 1992 and it's been in the same downtown Calgary location since. It represents artists from both from Canada and internationally and has helped launch the careers of many world-renowned artists. "We have quite a senior group of people," says Trépanier. "And we've been with some of the artists since the gallery opened." Trépanier Baer is also a member of the Art Dealers Association of Canada.
The space
The gallery itself is an elegant, simple space with 14-foot ceiling. Trépanier says flexibility was the main criteria in mind when him and Baer worked with designers to create the gallery. The wall in the main gallery space swings out to divide it into two if needed. "We wanted to create a flexible exhibition space that could easily show all kinds of media," says Trépanier. The gallery also includes a meeting and viewing room, where new artists often present their work to Trépanier and Baer. "It doesn't matter what's in the gallery," Trépanier says. "The space has the ability to pay respect to how the work should be shown."
What you'll find
Artists represented by this gallery work in a variety of media like photography, sculpture, paintings, and video. According to Trépanier, artists represented by the gallery are senior or mid-career, with museum collections and exhibitions all across the country. "When you come to this gallery, you're stepping it up a bit," he says. "All the artists have well-established histories so the price points are a bit higher but you can be assured you're buying work that will hold its value in the market place."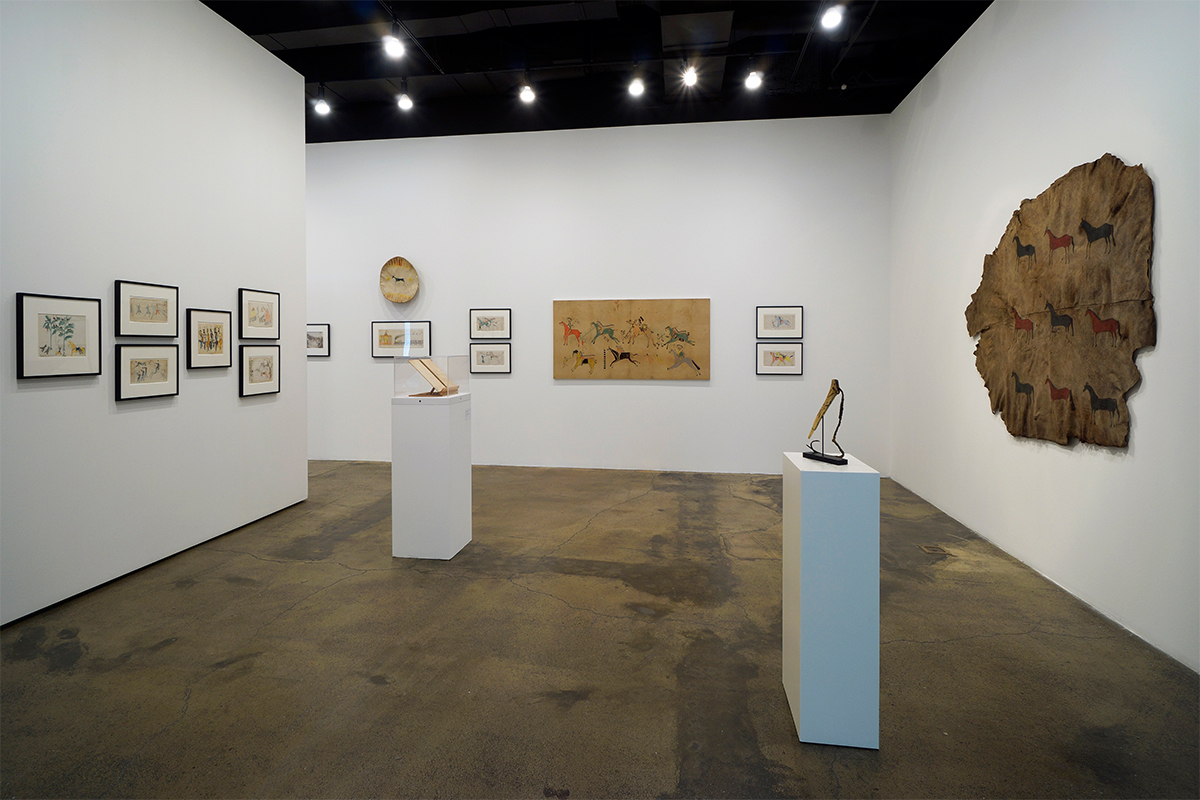 Keeping Time: Ledger Drawings and the Pictographic Traditions of Native North Americans ca. 1820-1900. Installation view at the gallery, 2014.
Artists to note
Ryan Sluggett, Evan Penny, Chris Millar, Kent Monkman, Ryan Moppett and Chris Cran are all represented in the gallery. In September, work by Stéphane La Rue, Christian Eckart and Agnes Martin are on display.
Know before you go
Trépanier says one of the biggest services the gallery provides is helping people navigate and understand the art world. "This place is an opportunity for people to learn about contemporary art in a variety of media," he says. "You don't have to buy anything. You can come hang out, come to the [exhibition] openings, and meet the artists. We can help guide people through the maze of contemporary art."
105 999 8 St S.W., 403-244-2066, trepanierbaer.com