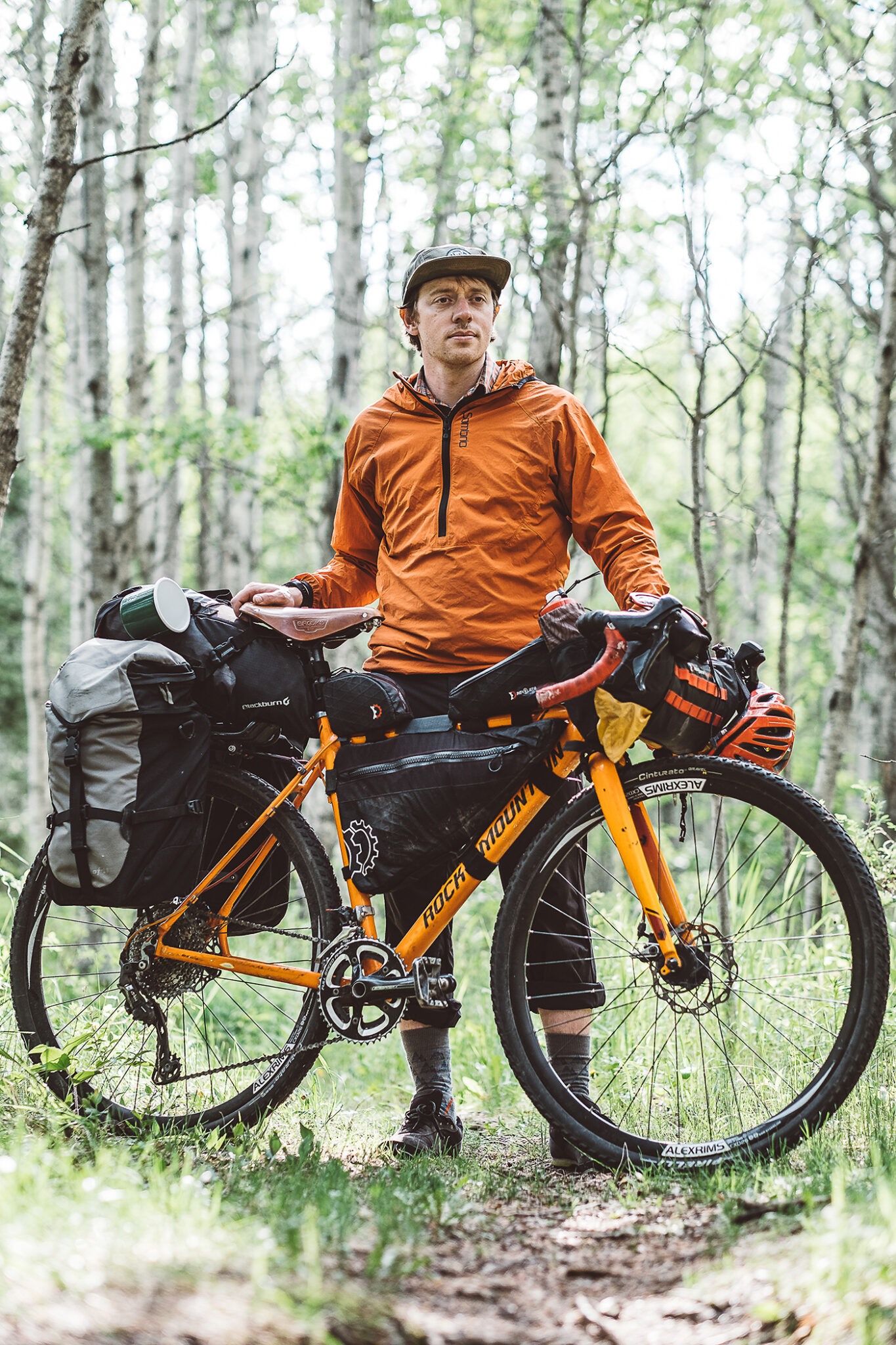 Getting Out There
There's a lot to consider when planning a bikepacking adventure, from choosing appropriate routes, to arranging shuttles, purchasing or renting necessary gear, and many more things you won't even think of until you're 30 kilometres down a Jeep trail with no chance of encountering civilization for the next 72 hours. So, consider taking your first trip with an outfitter that specializes in this sort of thing, such as Wild Rose Adventures, which offers custom overnight trips through the Porcupine Hills and the Crowsnest Pass areas in southern Alberta, or Flow Mountain Bike Adventures, which leads two- to six-day trips in Kananaskis Country. If you do want to give it a go on your own, a couple classic routes in the nearby mountains are the Big Elbow/Little Elbow loop in K-Country and the Lake Minnewanka shoreline trail in Banff National Park, both of which offer numerous camping options along the way. Before you go off the grid, bone up on your bike maintenance skills by doing a comprehensive repair course such as the one offered by the Outdoor Centre. 
What to Bring
An avid cyclist and manager of sports-consignment store Switching Gear YYC, Rory Allen is a seasoned bikepacker. His first-ever trip was a ride from Ottawa to Halifax on an old steel-framed bike, which is why he can say from experience that you can have fun bikepacking, even if you don't have the latest and greatest equipment. "Whatever bike you've got is the best one to start with," Allen says. Aside from the obvious food, water and shelter (a compact tent or bivvy sack), here are a few things he never goes bikepacking without.
Waterproof Sleeping Bag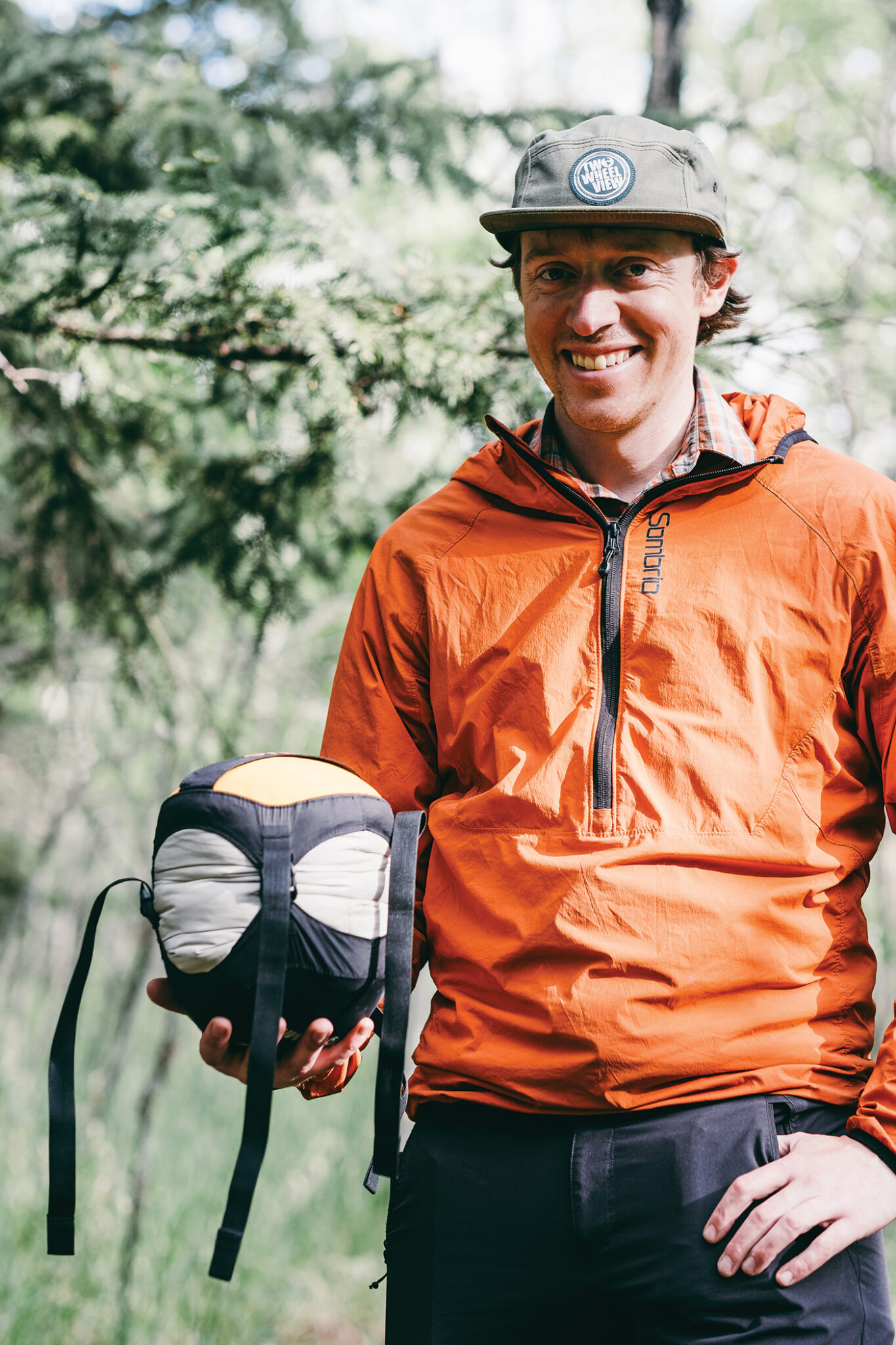 A sleeping pad and lightweight sleeping bag compact enough to fit inside a frame bag (cargo bag attached to your bike frame) are essentials for overnight bikepacking. Allen's sleeping bag of choice has a waterproof exterior for moisture management on colder nights.
Tire Repair Kit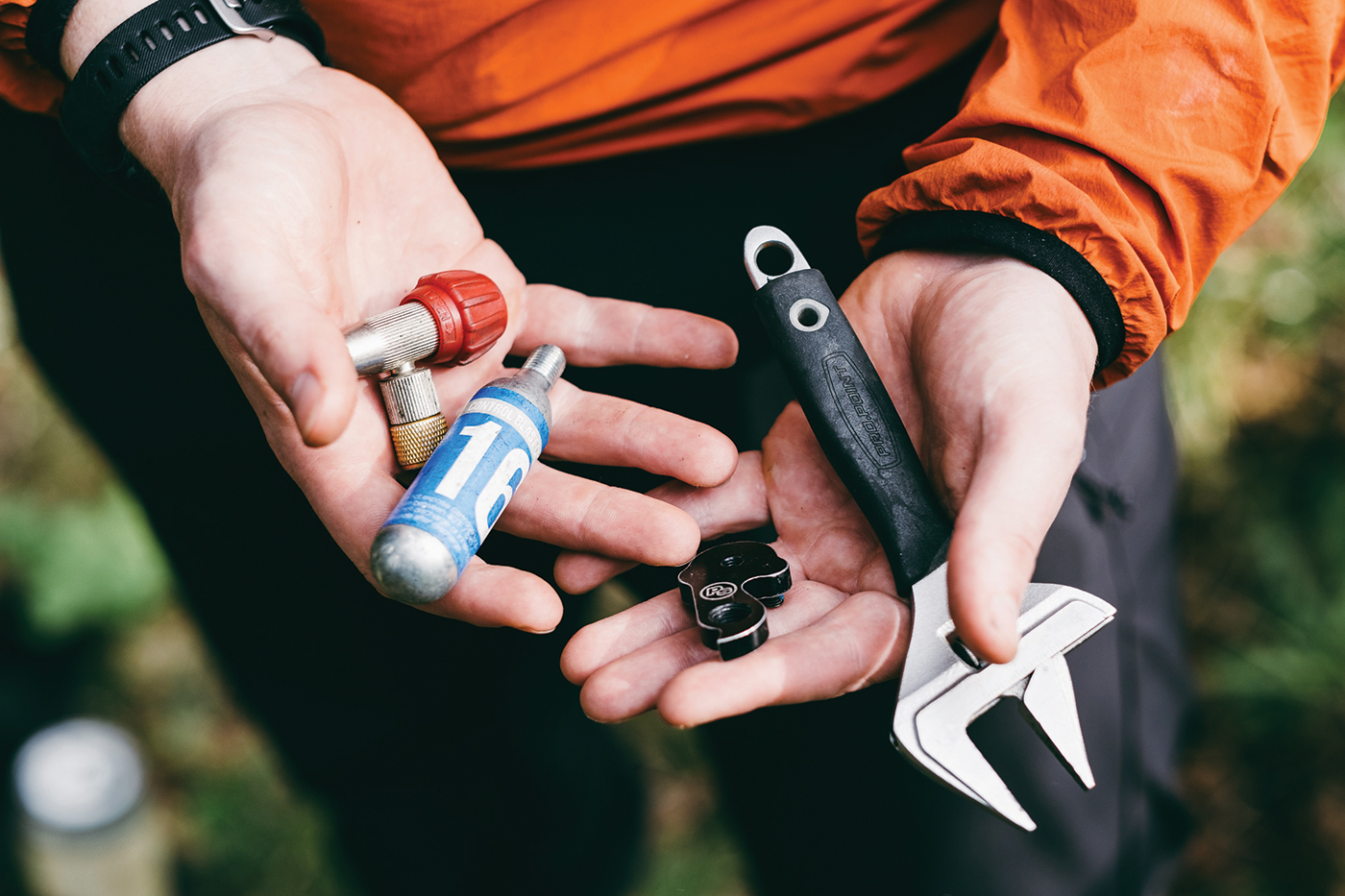 Allen's repair kit consists of tire levers, a bike-specific multitool, a small pump, CO² cartridges, a Presta valve adapter (which allows a traditional air pump to inflate any type of bike tires), a lighter, multiple patches and spare tubes.
Disc Golf Disc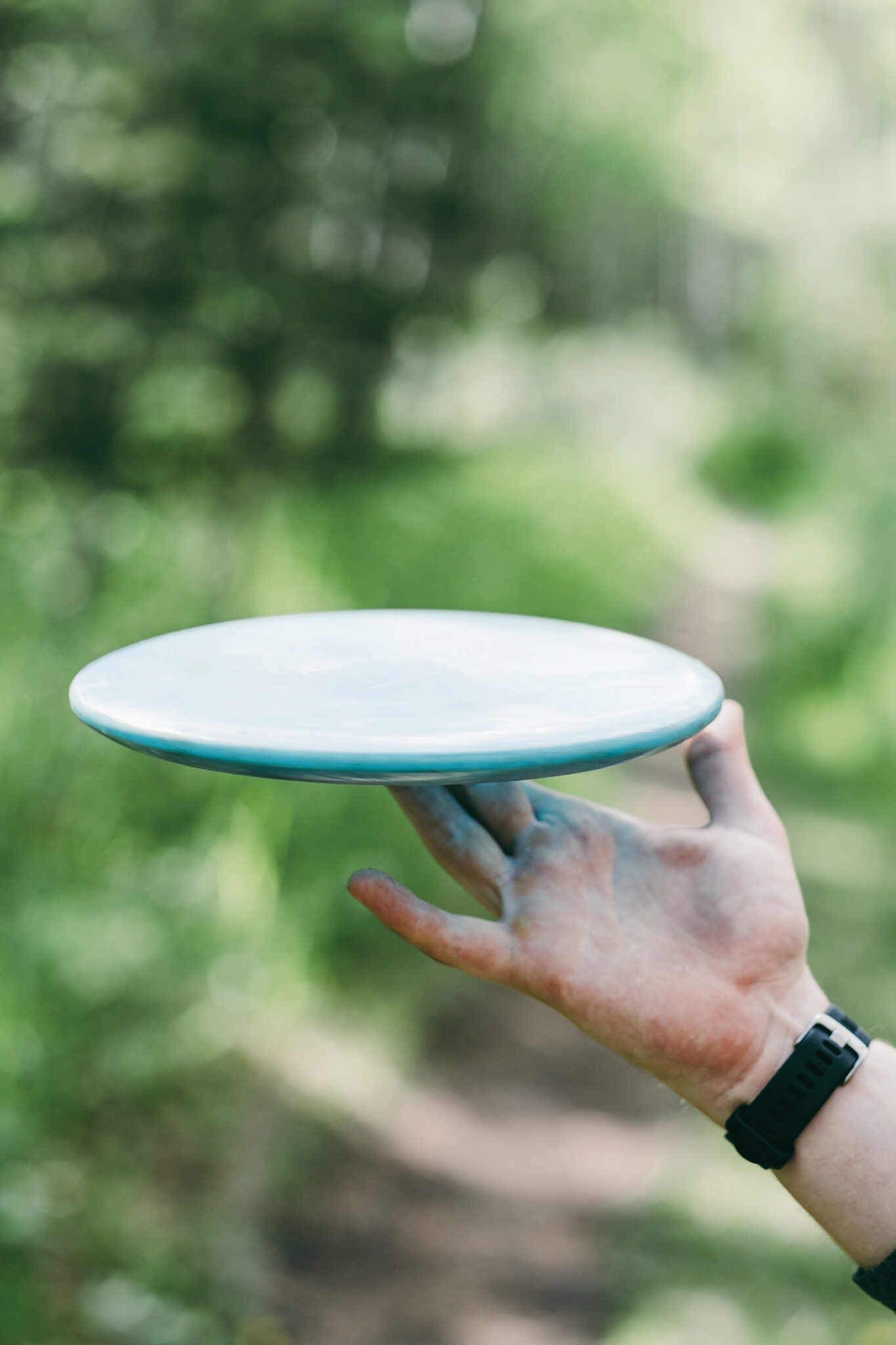 Not only does playing a couple rounds of disc golf break up long cycling days, but the disc can also double as a plate or cutting board.
Cheezies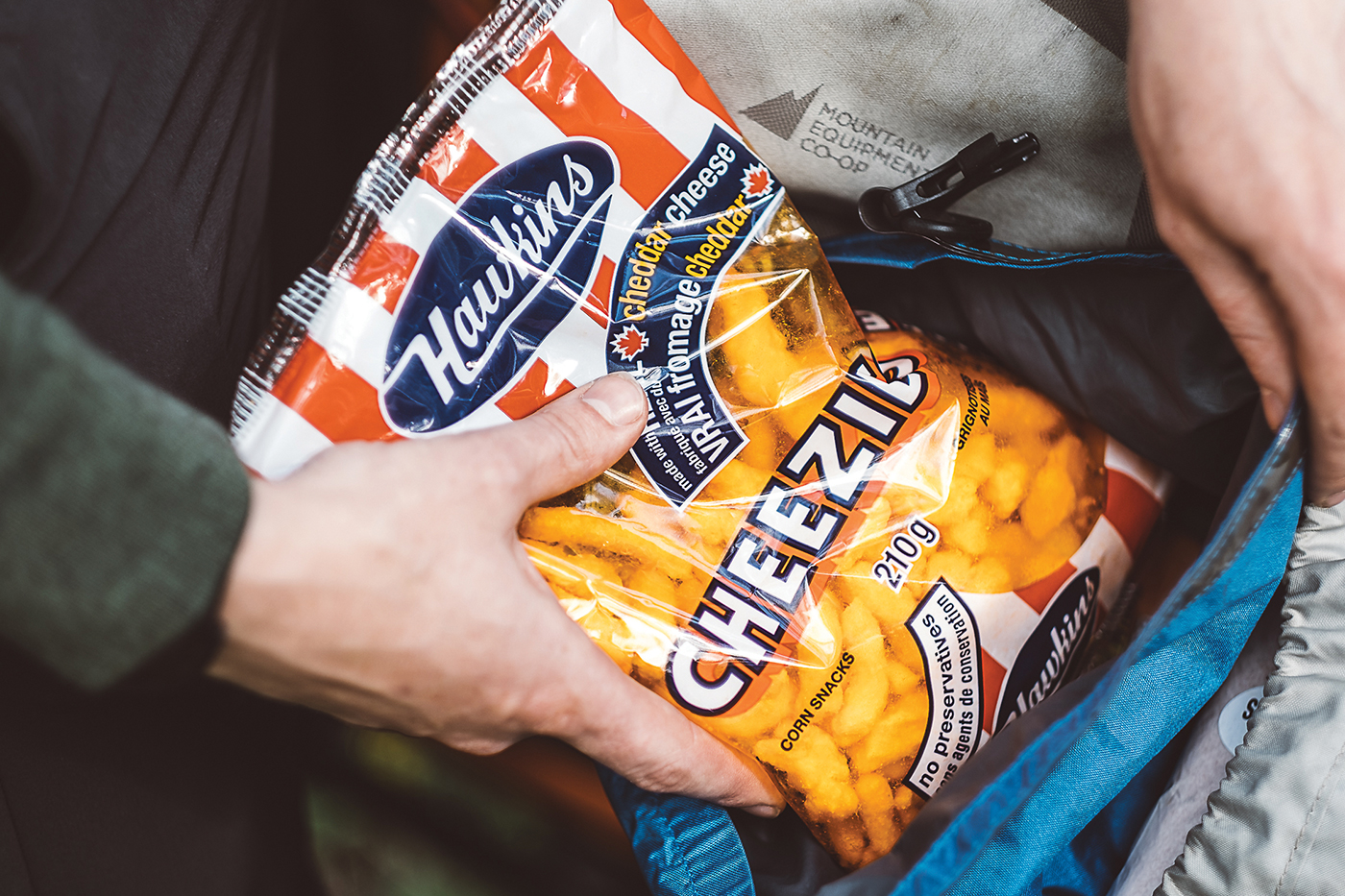 In addition to being his favourite snack, Allen notes that he uses Hawkins Cheezies as a fire-starter.
Voile Straps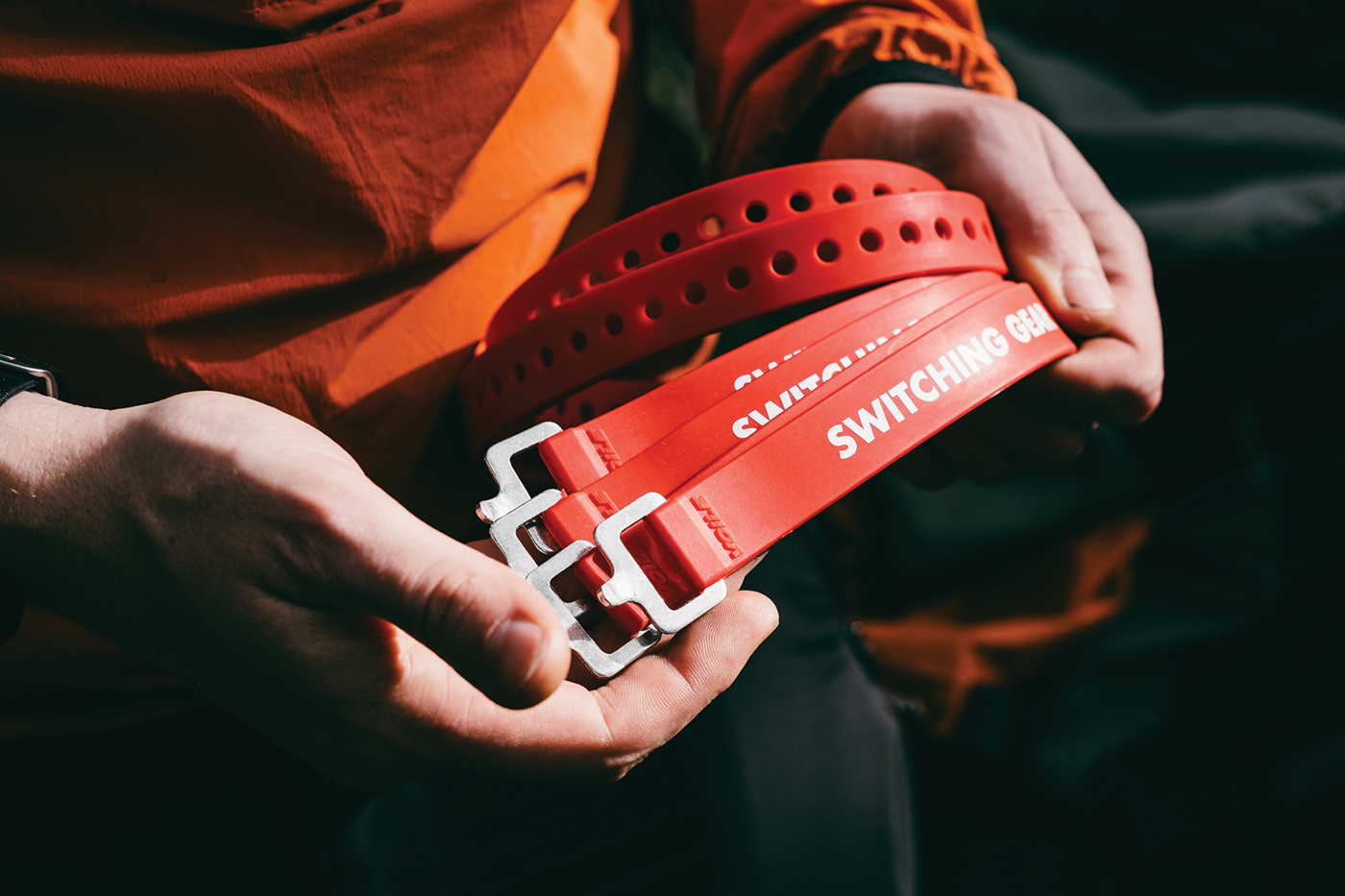 Seasoned bikepackers are known to use this brand of bike rack straps to attach items that won't fit into frame bags to the handlebars of their bike.
Beer and/or Whisky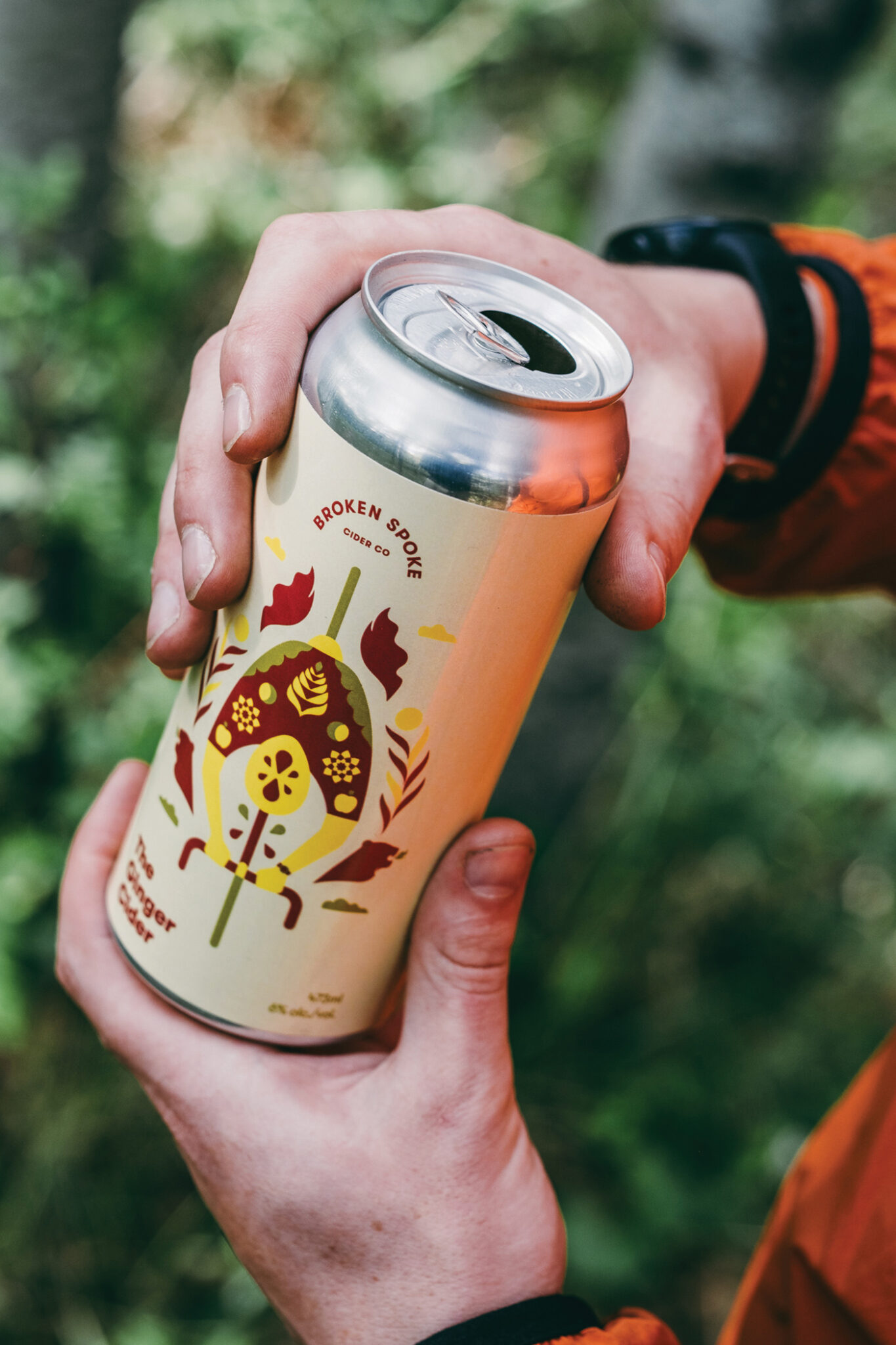 Although it may be heavy, Allen recommends bringing along as much of your favourite alcoholic beverage as you can carry, to enjoy once you reach your destination.
Flip-Flops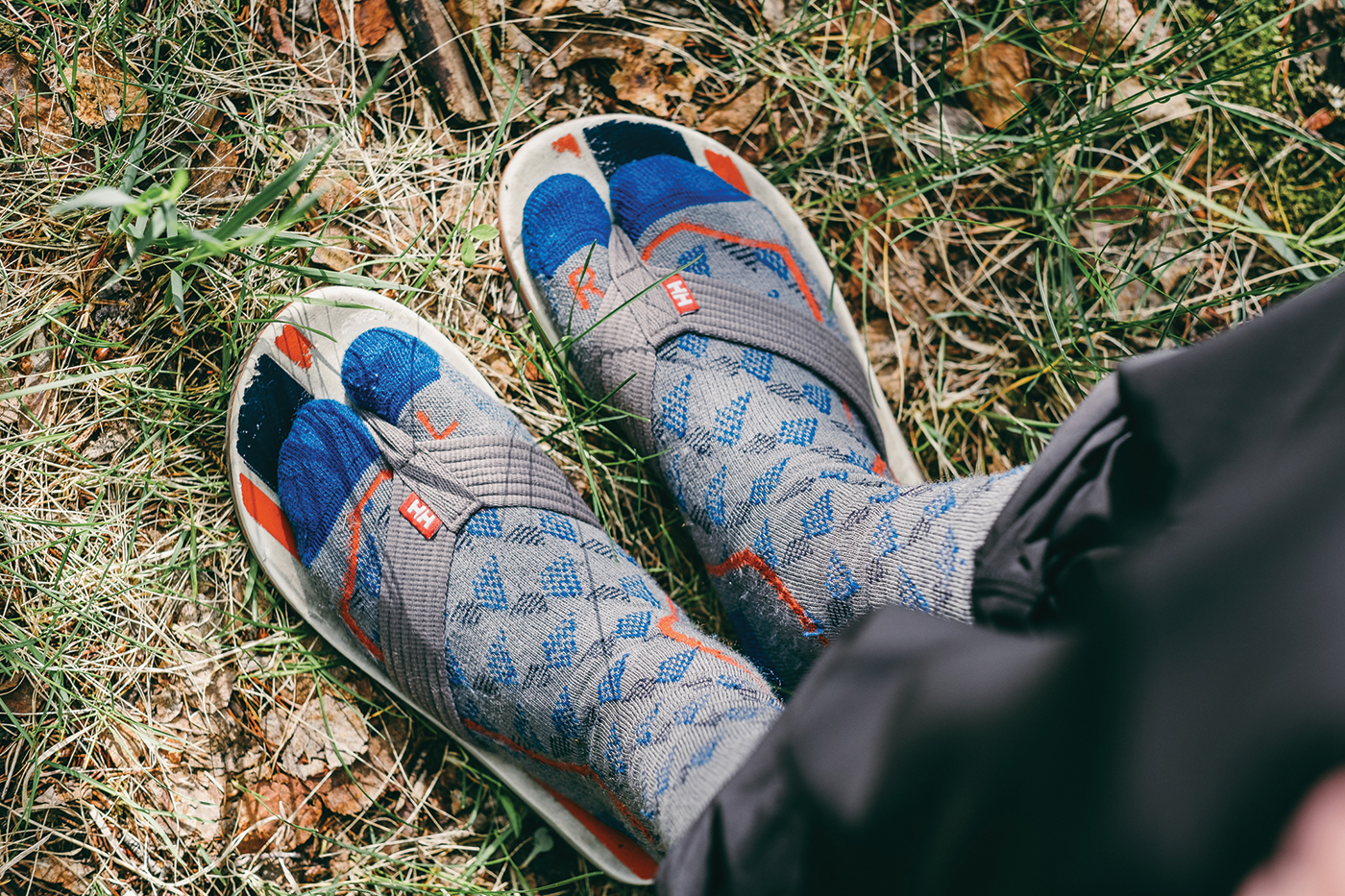 Proper footwear is a must and Allen encourages first-time bikepackers to wear comfortable riding shoes that can stand up to rigorous weather conditions. But no one wants to wear their riding shoes 24-7, so he also recommends bringing along a cheap pair of lightweight flip-flops or Crocs to wear around camp.
Extra socks
"Nothing feels better than changing your socks when you get into camp," says Allen.