March 2019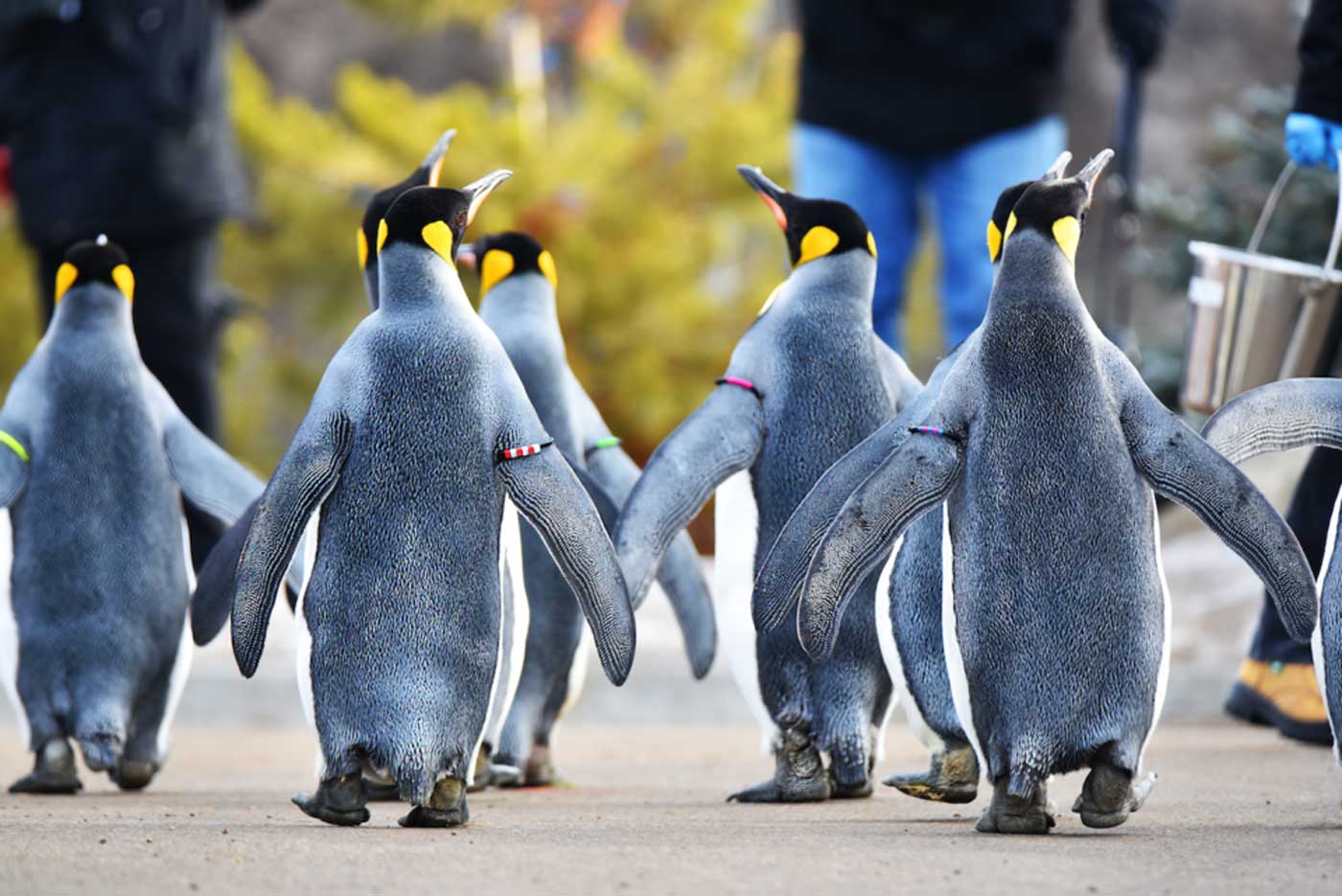 Wednesday, March 20: Catch a spooky performance of Hamlet: A Ghost Story (runs from March 20 to April 13)
Thursday, March 21: Go to the Tea House for their happy hour, then stay to catch a comedy show featuring Steve McGovern
Friday, March 22: Eat out at one of Calgary's best restaurants
Saturday, March 23: Learn how to bake delicious French madeleines at the new Black Sheep cafe on 17 Ave. S.W.
Sunday, March 24: Check out the new Milestones: Corey Hart exhibit at the National Music Centre (runs from March 22 to October 2019)
Monday, March 25: Watch king penguins waddle through the Calgary Zoo during the daily penguin walk at 11 a.m. (runs until March 31)
Tuesday, March 26: Climb the Calgary Tower's 802 steps and be rewarded with an amazing view of the city
Wednesday, March 27: Play combat archery at Thundrdome Amusements' next Adults Night
Thursday, March 28: Go to the tasty kick-off event for a vegan and vegetarian dinner series
Friday, March 29: Shop for artwork made by local art and design students at the latest AUArts SA Show + Sale (runs from March 28 to 30)
Saturday, March 30: Check out more than 40 vendors at The Little Vegan Market
Sunday, March 31: Go curling with some friends on St. Patrick's Island (runs until March 31).
April 2019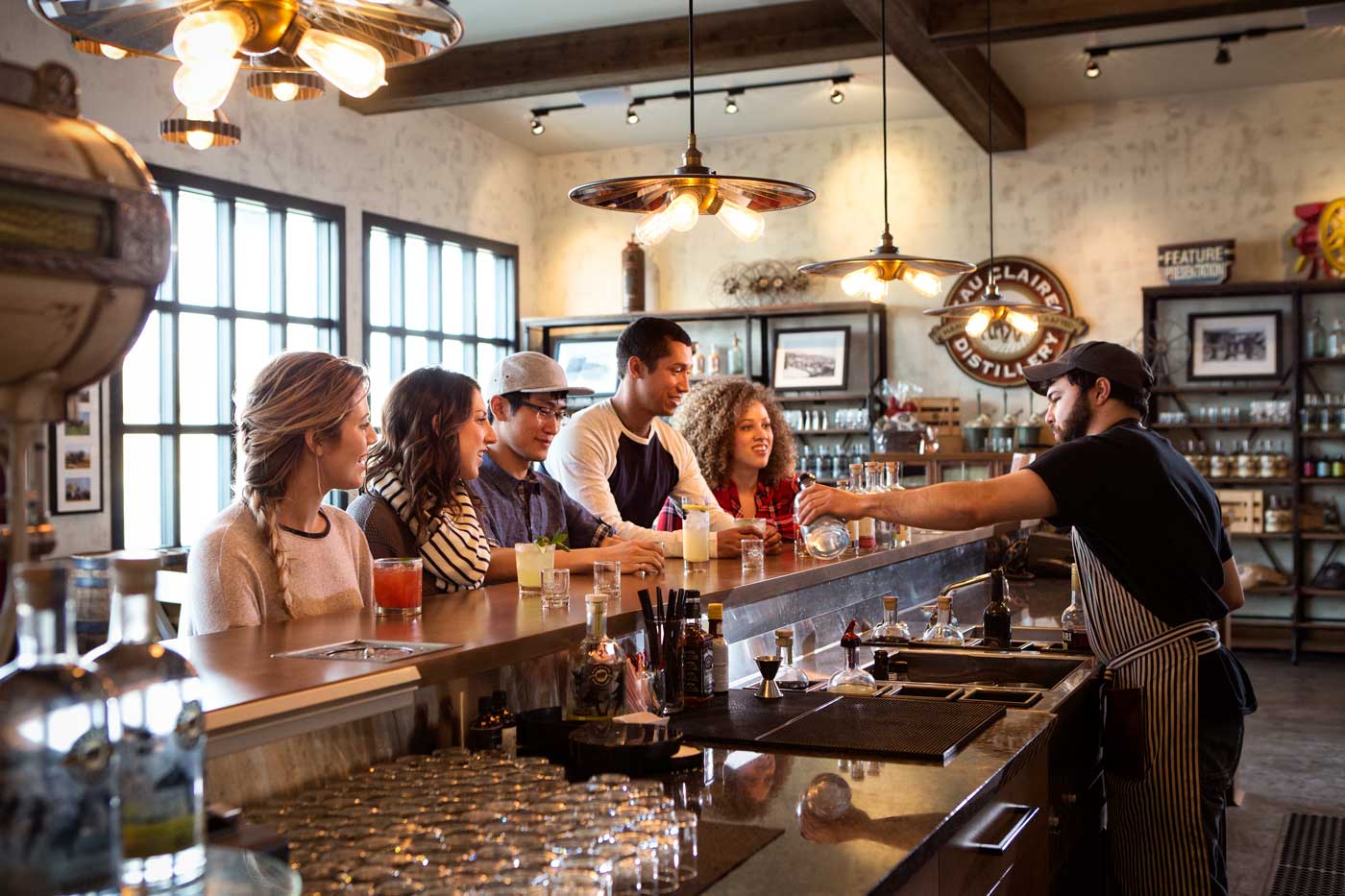 Monday, April 1: Pre-order lunch, then tuck in while watching Lunchbox Theatre's production of Gutenberg! The Musical! (runs from April 1 to 20)
Tuesday, April 2: Reduce your impact on the environment by picking up some items from a zero waste market and refillery pop-up in Kensington
Wednesday, April 3: Hear from an Olympic gold medallist at Canada's Sports Hall of Fame
Thursday, April 4: Try to snag a seat at Nights & Weekends' pop-up cheese bar (runs from March 28 to April 7).
Friday, April 5: Spend a weekend in Banff at Cochon555 (runs from April 5 to 7)
Saturday, April 6: Watch one of Calgary Opera's three performances of Rigoletto, an Italian opera about seduction and revenge (runs on April 6, 10 and 12)
Sunday, April 7: Try a one-hour goat yoga class at Granary Road
Monday, April 8: Form a beach volleyball team and join the spring league at The Beach YYC
Tuesday, April 9: Take your kids to hear drag kings, queens and monarchs read stories at the next Reading With Royalty event at Shawnessy Library
Wednesday, April 10: Go on an adult or family-friendly ghost tour at Heritage Park
Thursday, April 11: Enter a locally made product into the first annual Made in Alberta Awards before April 30, 2019
Friday, April 12: Try tasty morsels made by local restaurants and businesses at Taste of Bragg Creek
Saturday, April 13: Head to Eau Claire Distillery to make tasty cocktails at one of the Turner Valley distillery's mixology classes
Sunday, April 14: Take your kids to hunt for Easter eggs, check out farm animals and more at the Legendary Easter Hunt at Butterfield Acres (runs on April 13, 14, 19 and 20)
Monday, April 15: Drop-in at The Sentry Box for one of the shop's weekly Monday board game nights
Tuesday, April 16: Eat poutine to support a good cause during Calgary Poutine with Purpose (runs from April 12 to 20)
Wednesday, April 17: Grab a ride on the YYC Brew Bus to a local brewery, distillery or bar
Thursday, April 18: Enjoy dinner and a show at Stage West's production of A Gentleman's Guide to Love & Murder (runs from April 13 to June 23)
Friday, April 19: Catch some hilarious improv performances at the Reactor Improv festival (runs from April 17 to 19)
Saturday, April 20: Create your own floral centrepiece just in time for Easter Sunday at one of Plant's workshops in Inglewood.
Sunday, April 21: Spend some time with your family on Easter.
Monday, April 22: Watch some local and independent films at the Calgary Underground Film Festival (runs from April 22 to 28)
Tuesday, April 23: Visit the new YMCA facility in Seton, which is now the largest one in the world
Wednesday, April 24: Learn how to make handmade pasta at a local cooking class
Thursday, April 25: See the stars of Back to the Future, Vampire Diaries, The Goonies and more at the Calgary Expo (runs from April 25 to 28)
Friday, April 26: Head to Canmore for a progressive dinner tour, drink sampling and more at the Canmore Uncorked festival (runs from April 25 to May 5)
Saturday, April 27: Learn how to make French macarons at one of Ollia's Macaron 101 baking classes
Sunday, April 28: Order the signature dish at Le Petit Boeuf, a new French steak house in Mission
Monday, April 29: Listen to astronaut Chris Hadfield talk about exploring space
Tuesday, April 30: Watch Theatre Calgary's musical about a young boy who wants to be a ballet dancer (runs from April 9 to May 12)
May 2019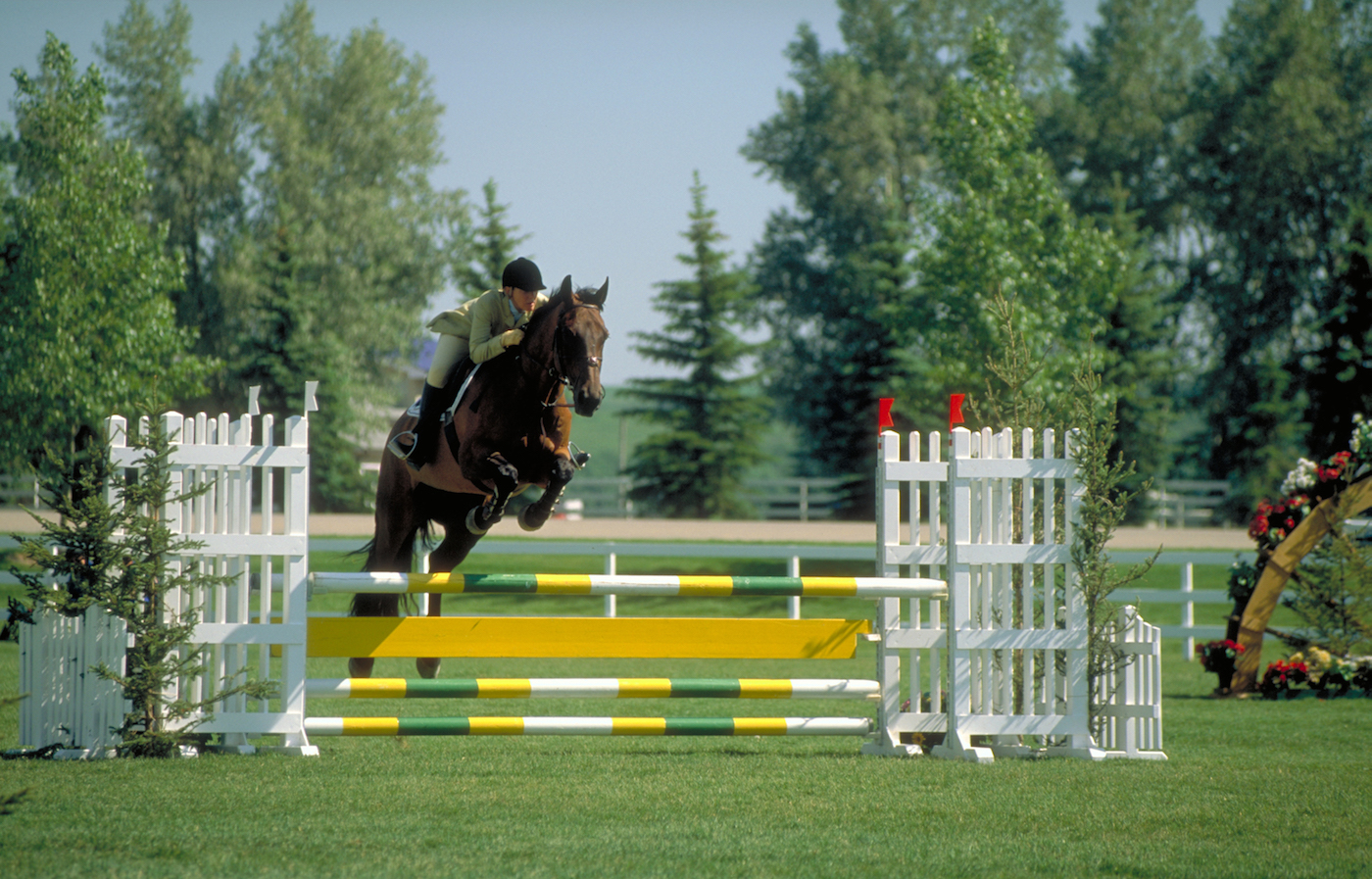 Wednesday, May 1: Re-visit Alberta Ballet's The Fiddle & the Drum production for its 10th anniversary (runs from May 1 to 4)
Thursday, May 2: Enjoy an enchanting dinner in a dome during Soiree in the Valley (runs from May 1 to 31)
Friday, May 3: Try some amazing brews at Beerfest (runs from May 3 to 4)
Saturday, May 4: Learn more about cool spots in the city on a Jane's Walk (runs from May 3 to 5)
Sunday, May 5: Find your new favourite record at the Calgary Music Collectors Show
Monday, May 6: Learn more about the circus at Telus Sparks' Circus: Science Under the Big Top exhibit (runs from February 2 to June 9)
Tuesday, May 7: Race around an indoor track on a go-kart at Speeders
Wednesday, May 8: Cheer on Calgary's new professional soccer team as they play one of their first games
Thursday, May 9: Sign up for a knife sharpening class with Knifewear
Friday, May 10: Catch a screening of the 1933 movie King Kong at Fort Calgary's monthly black and white movie night
Saturday, May 11: Watch Olympic, World and Canadian medalists skate at Stars on Ice
Sunday, May 12: Check out the May Classic II horse jumping tournament at Spruce Meadows (runs from May 10 to 12)
Monday, May 13: Start your work week on the right foot by grabbing a coffee at Analog's newest location in Mahogany
Tuesday, May 14: Watch a Vertigo Theatre play about six female spies trying to save the world (The Invisible – Agents of Ungentlemanly Warfare runs from May 11 to June 9)
Wednesday, May 15: Check out the newest exhibitions at the Esker Foundation
Thursday, May 16: Relax during a yoga class at Junction 9 in Inglewood
Friday, May 17: Spend the day celebrating all things anime at Otafest (runs from May 17 to 19)
Saturday, May 18: Go on some rides at the opening weekend of Calaway Park
Sunday, May 19: Play some indoor glow-in-the-dark mini golf with your family
Monday, May 20: Get a deal on wings, nachos or tacos in Calgary
Tuesday, May 21: Play dozens of arcade games for half price on Tuesday nights at Greta, a local arcade and bar
Wednesday, May 22: Treat yourself to a manicure, facial or haircut at Diva Salon and Spa
Thursday, May 23: Run the Calgary Marathon Race (runs from May 23 to 26)
Friday, May 24: Check out fashions by incredible emerging designers at ParkShow (runs from May 24 to 25)
Saturday, May 25: Listen to more than 70 independent musical artists and bands play along International Avenue during the East Town Get Down music festival
Sunday, May 26: Shop for jewellery, bath products, tasty treats and more at Market Collective (runs from May 24 to 26)
Monday, May 27: Try some of the best beer in the province
Tuesday, May 28: Go to open mic night at Koi
Wednesday, May 29: Visit the new Waalflower restaurant in Bridgeland, then order the Gardener's Tonic cocktail and watch it change colours
Thursday, May 30: Have a laugh during the FunnyFest Calgary Comedy Festival (runs from May 30 to June 9).
Friday, May 31: Go to the Okotoks Dawgs' first home game of the season
June 2019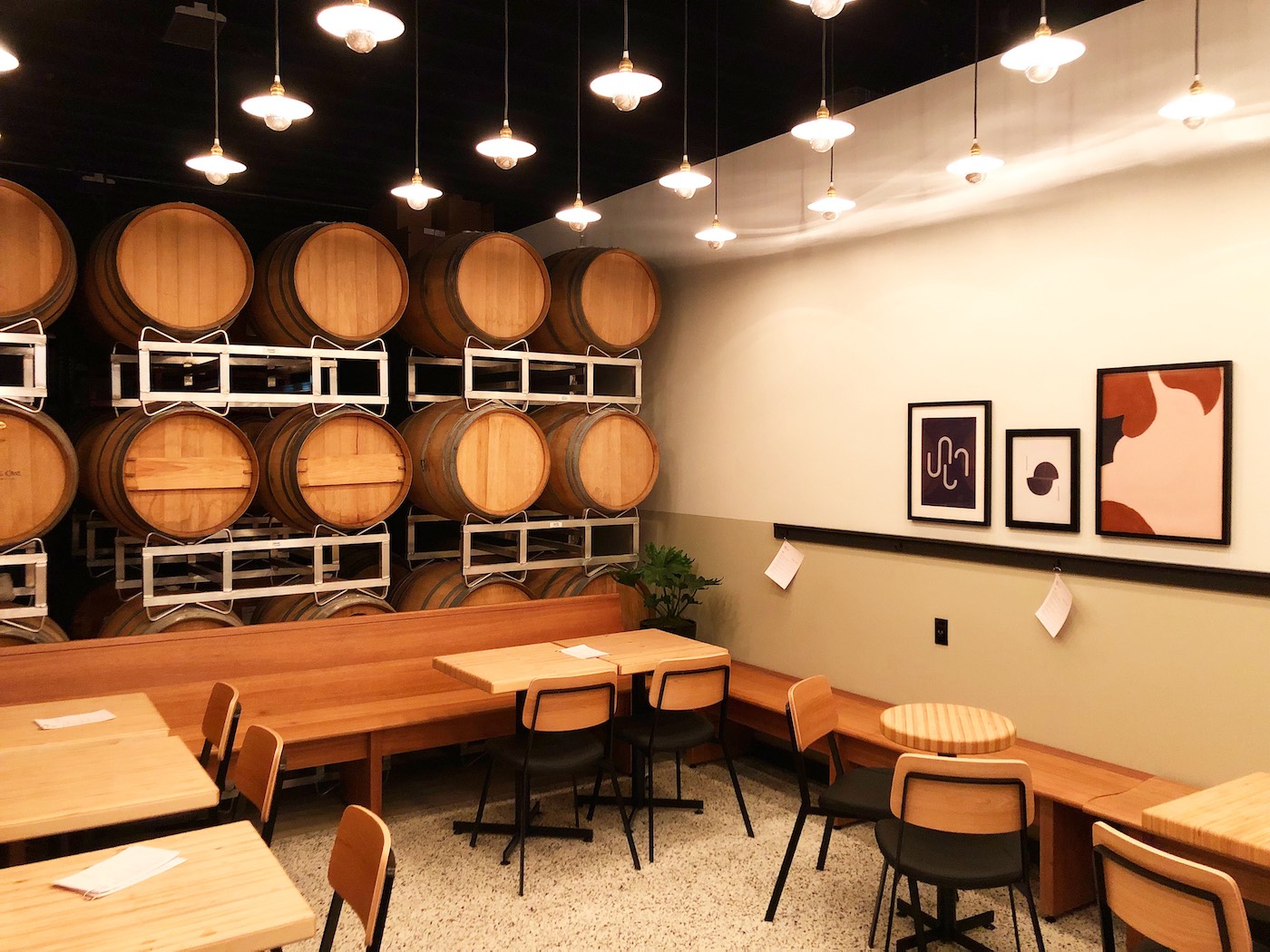 Saturday, June 1: Celebrate Ukrainian culture at the Calgary Ukrainian Festival (runs from June 1 to 2)
Sunday, June 2: Spend the day shopping and eating at Lilac Festival
Monday, June 3: Grab a beer during YYC Craft Beer Week (runs from June 3 to 9)
Tuesday, June 4: Head to Amato Gelato in West Hillhurst to check out its newly renovated space and order some gelato
Wednesday, June 5: Pick up some locally produced meat, pies and more at the new Marda Loop Mercantile
Thursday, June 6: Check out the Glenbow exhibits for free since it's the first Thursday night in June
Friday, June 7: Shop from more than 50 vendors at the first Inglewood Night Market of the year
Saturday, June 8: Spend the weekend watching films about the third act of life at the THIRD ACTion Film Festival (runs from June 7 to 9)
Sunday, June 9: Head to Edgar Farms for the Asparagus Festival, where you can see asparagus being harvested, eat pickled asparagus, play in a hay bale maze and more (runs on May 26, June 2 and June 9).
Monday, June 10: Grab some brunch at Monki Bistro's new second location in Inglewood (opening in April 2019)
Tuesday, June 11: Try to get out of an escape room at one of The Locked Room's three Calgary locations
Wednesday, June 12: Take your dad to the Dave Kelly Live Father's Day Special
Thursday, June 13: Grab a beer at The Establishment Brewing Company in the Barley Belt
Friday, June 14: Learn how to pair beer, wine and cocktails with the ultimate meaty treat — bacon — at Willow Park Wine & Spirits
Saturday, June 15: Watch the Calgary Stampeders, the current Grey Cup champions, play their first home game of the regular season
Sunday, June 16: Visit the historic Simmons Building to dine at Rooftop Bar at Simmons or Charbar, grab a coffee at Phil & Sebastian or get some pastries from Sidewalk Citizen.
Monday, June 17: Try a unique hot dog at Gorilla Whale on one of its weekly Monday Dawg Days
Tuesday, June 18: Pick up a cool gift (or something for yourself) at ReWorks Upcycle Shop
Wednesday, June 19: Spend the weekend listening to music at Sled Island (runs from June 19 to 23)
Thursday, June 20: Pick up some groceries at Sauce Italian Kitchen & Market (here's what to buy)