Whether you live in Calgary or are visiting, the approximately one hour and 20 minute drive to Banff is pretty much a must-do. There's a reason the tourists love it and it's often literally used as the defining image of Canada.
Banff is one of only two municipalities incorporated in a national park, along with Jasper. It has roughly 9,000 permanent residents, but those numbers increase and decrease with seasonal workers. Those numbers make it just big enough to have plenty of restaurants and shopping. At its core, Banff is all about the great outdoors with skiing, hiking, canoeing and cycling coursing through its DNA.
There is a lot to love about Banff and more to see, do and try than we can list here. But, if we are introducing someone new to the town or remembering for ourselves why we choose to live within driving distance to the mountains, these suggestions for things to do and places to eat are some of our favourites.
Getting There
126 kilometres from the Calgary Tower. | West on Trans-Canada Highway.
What to Do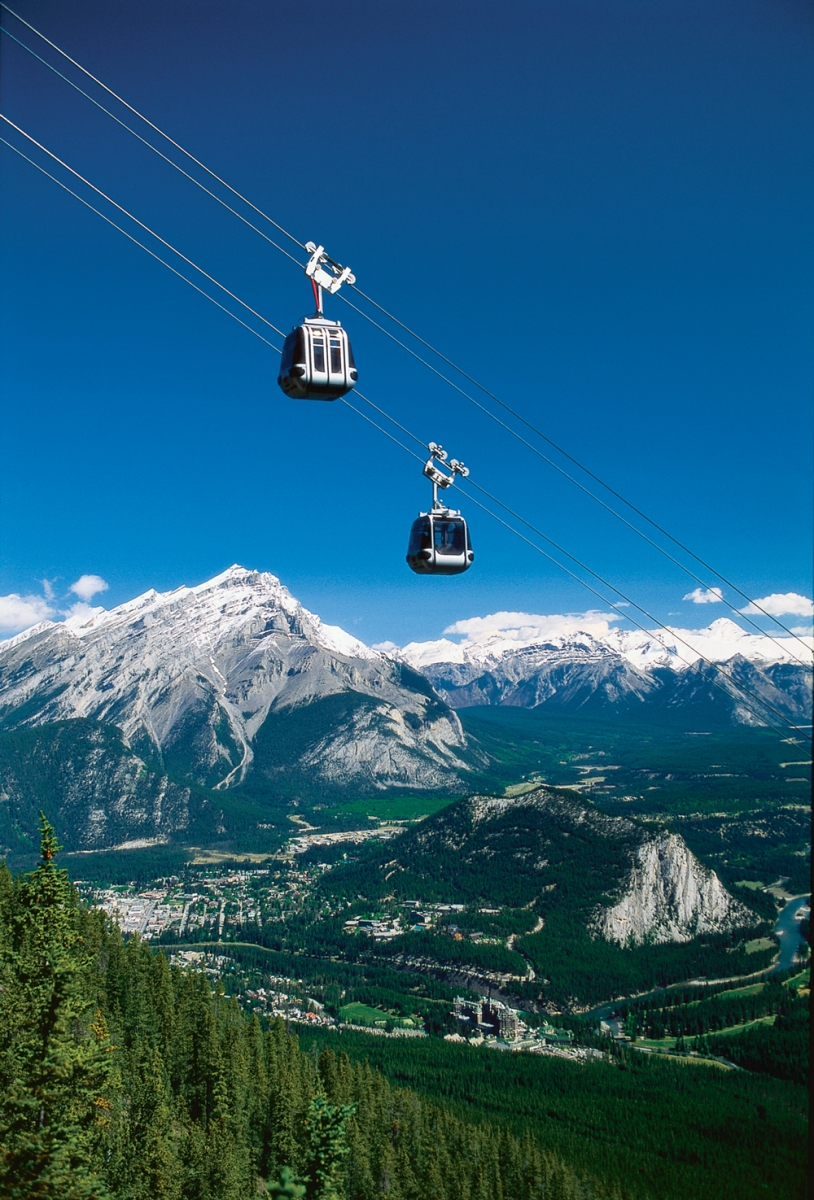 If you've been in Calgary for a while and are starting to feel like you are taking the mountains for granted, ride the gondola. It takes about eight minutes to get to the top of Sulphur Mountain on the Banff Gondola. Once you get there, it's all about the views. You can look down to the town of Banff and over to the mountain ranges surrounding it. The views are spectacular.
The fee to ride varies depending on projected visitation for the day, but usually sits around $60 for adults and $40 for children. Kids five and under ride the Banff Gondola for free, but still require a ticket
100 Mountain Ave., Banff, 1-866-756-1904, banffjaspercollection.com
Few Banff experiences can rival that of a picturesque paddle on the Bow River. The Banff Canoe Club can help make it happen with rentals on canoes, kayaks and stand up paddle boards. Gain a new perspective on the natural wonders of the area from a calm leg of the Bow River, or paddle Forty Mile Creek into the Vermillion Lakes.
Canoe and kayak rentals are $55 per boat for the first hour. Stand up paddle boards are $30 per hour or $90 for the day.
The Banff Canoe Club, corner of Wolf Street and Bow Avenue, Banff, 403-762-5005, banffcanoeclub.com
Shopping for locally grown produce, baked goods and arts and crafts is a great way to connect with the town of Banff. The annual market season runs from May 24 to October 4 on Wednesdays from 10 a.m. to 6 p.m.
110 Bear St., Banff, 403-763-8772, thebanfffarmersmarket.com
Cave and Basin's claim to fame is that it's where Canada's national park system began. In 1883, a couple of Canadian Pacific Railway workers saw some steam on Sulphur Mountain. When they went to check it out, they found the natural hot spring. A reserve was put up around the spring and by 1885 Canada had its first national park. Now, Cave and Basin is a historic site and a tourist attraction where you can walk the boardwalks, go through the tunnel and see the fountain.
311 Cave Ave., Banff, 403-762-1566, pc.gc.ca
Get ready for a blast from the past on this tour, where guests hop in a 1930s-inspired, open-top vehicle for a guided tour of the places and moments that make up the illustrious history of Banff. The immersive experience is complete with local guides in period-costumes. Don't worry though — phones are A-OK so you won't miss the gorgeous photo opportunities.
Tickets are $48 for adults and $32 for children ages 6 to 15. If you book 48 hours in advance, you get 10 per cent off.
138 Banff Ave., Banff, 877-258-6877, banffjaspercollection.com/attractions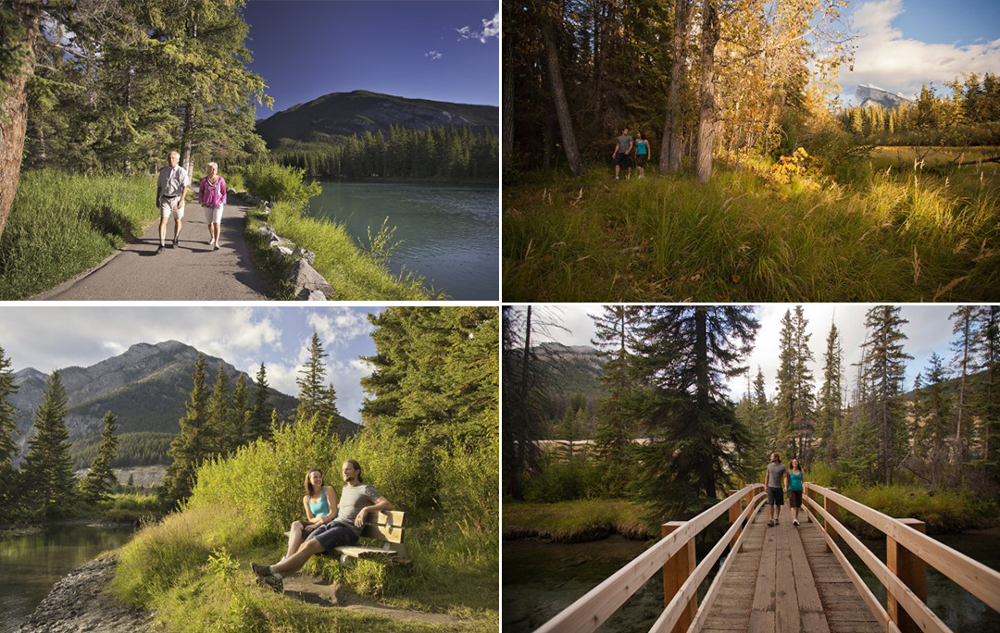 Walk the Bow River and Fenland Trails
You'll be able to do this easy walk with no elevation in about one hour. The easiest place to start is at Central Park on the west end of Buffalo Street. You'll find parking, a playground and washrooms there. From there, it's less than one kilometre on the paved Bow River Trail before you get to Fenland Trail. That section is a two-kilometre loop along Forty Mile Creek. Then you're back on Bow River Trail on your way back to the park.
Find trail maps at banff.ca.
This museum is named for Catharine Robb Whyte, a Boston debutante, and Peter Whyte, one of Banff's early community leaders. The couple were artists, travellers and hugely supportive of their hometown of Banff.
The museum's holdings include archives of photographs, sound recordings, newspaper clippings and other bits of historic interest. It also has more than 6,400 works of art as well as artifacts from Indigenous people, outfitters, immigrants and explorers who helped shape the area. The museum's collection also includes homes showcasing early architecture in Banff.
Gateway to the Rockies is its permanent exhibition about explorers and adventurers, and the museum brings in work from renowned artists several times a year for exhibitions.
Admission is $12 for adults, $10 for seniors and $5 for students. Children under 12 can visit for free.
111 Bear St., 403-762-2291, whyte.org
Where to Eat
Don't miss visiting this Banff ramen shop. Amu's signature ramen offerings include large, comforting servings of gochu-misu or tan-tan ramen, or you can tuck into some paitan or vegan ramen options. Amu also offers takeaway ramen kits if you want to bring the delicious flavours home with you.
1A, 119 Banff Ave., Banff, 403-985-2888, amu-ramenbar-banff.square.site
Whether you're looking for breakfast, lunch, dinner or a great happy hour, this wood-fired steak house has you covered. Stop in for some classic Swiss fondue and rosemary parm fries during the daily Happiness Hour from 4 to 5 p.m. or go for the $35 Sunday prime rib dinner — either way, you won't be disappointed. And while it may be a steak house, don't sleep on Bluebird's breakfast offerings. The restaurant is quickly becoming a go-to destination for morning bites like souffle pancakes, prime rib and fried egg toast, and the classic French omelette.
1218 Lynx St., Banff, 403-985-9163, bluebirdbanff.com
At Farm & Fire, the name says it all — farm fresh food prepared and slow-roasted in a wood-fired oven. Stop in with some friends or family to enjoy the rotisserie chicken, skirt steak or one of the five pies on the pizza menu. Pair your dish of choice with tempting cocktails like a watermelon mojito or Saskatoon old fashioned.
33 Banff Ave., Banff, 403-760-3298, banffjaspercollection.com/dining
Pizza, pasta, mountain views — What more could you want from a dining experience? At Lupo, enjoy classics like bucatini carbonara, margherita pizza and veal parmigiana. You can also tuck into one of the family-style dishes, such as the chicken parmigiana or dry-aged porterhouse, which feed two to four people.
208 Wolf St., Banff, 403-985-9180, lupobanff.com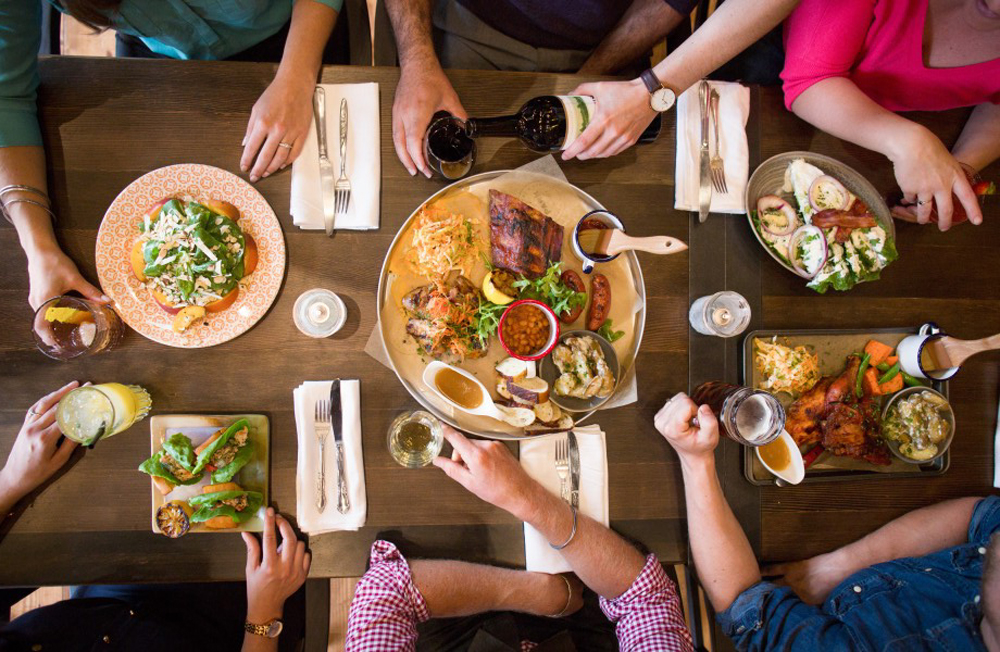 The food at Park Distillery, Restaurant and Bar is campfire-inspired. Mostly that means it's heavy on the wood-fired, spit-roasted and smokey flavours, and light on any formalities. You are there to eat and have a good time. For a snack, order the warm spinach and four cheese dip. For something more, get seared B.C. salmon or rotisserie chicken.
Park also distills its own spirits. Pick up a bottle of vodka or rye to take home, or try out a pre-mixed negroni or Manhattan ready to be served from Park's barrel aged cocktail series.
219 Banff Ave., Banff, 403-762-5114, parkdistillery.com
Located in the Fairmont Banff Springs hotel, The Vermillion Room serves Parisian brasserie-inspired fare in a room designed by Calgary's Frank Architecture & Interiors (who also designed High Rollers bowling alley/bar, The Bison and Chuck's Steakhouse in Banff). Along with dinner, the restaurant offers a daily breakfast buffet and Sunday brunch.
405 Spray Ave., vermillionroom.com
Know Before You Go
It was introduced as a pilot project in 2017 and this year, the On-It bus returns again to operate over spring and summer. It's $10 each way for a bus trip from Calgary to Banff. It will pick you up in downtown Calgary (1 Street and 8 Avenue S.W.), the Crowfoot LRT station or the Somerset/Bridlewood LRT station and drop you off at the Banff Elk Street transit stop. An On-It bus ticket also gets you a transfer ticket to use the Roam bus all day. That bus takes you to destinations in and around Banff, including Sulphur Mountain and the Banff Springs Hotel.
[Note: This story was updated on May 24, 2023]