Canmore is not the kind of place that is easy to just drive by. And it isn't easy to only spend one day here, either. You're spoiled for choice when it comes to restaurants, cafes and things to do in this mountain town. The next time you're out here, make a point to try a new restaurant, tackle a new hike or visit
Elevation Place
. Throughout the summer and into the fall, there are also plenty of big events happening too, including the
Canmore Folk Music Festival,
 the
Canmore Highland Games
and more (though many events have been postponed this year due to COVID-19).
Getting there
105 kilometres from the Calgary Tower | West on Hwy 1
---
Where to Eat
The food on Communitea Cafe's menu is healthy, fresh and satisfying, regardless of whether you've been shopping in town or hiking a mountain. There is a range of bowls, wraps and sandwiches served throughout the day. We recommend the Buddha Bowl (opt to pay extra for avocado and salmon) or the pad Thai if you're here for lunch. Don't forget to choose one of the many teas to pair with your meal.
1001 6 Ave., 403-678-6818, thecommunitea.com
Crazyweed Kitchen's welcoming space is rustic and trendy at the same time, and its menu has a range of satisfying dishes — think pickle brine fried chicken, a Vietnamese pork meatball sandwich, Thai grilled chicken, spinach and ricotta dumplings and more. Open Wednesday to Sunday, the restaurant currently offers a patio bar and curbside takeout for lunch and dine-in for supper starting at 5 p.m.
1600 Railway Ave., 403-609-2530, crazyweed.ca
If you're in Canmore on a sunny, summer day, make a point to visit this restaurant and sit on its patio. You'll get views of the Three Sisters while you eat your burger or buffalo chicken dip. You pretty much have to order a Grizzly Paw pint while you're here. If you're not feeling like beer or you're the one driving home, Grizzly Paw also makes its own sodas and these pair with burgers just as well as beer.
Grizzly Paw Brew Pub, 622 8 St., 403-678-9983; Grizzly Paw Brewery, 310 Old Canmore Rd., 403-678-2487, thegrizzlypaw.com
Casual and cozy, this bakery has lots of tasty sweet and savoury pastries for you to munch on during the drive home. Stop by for snacks like cherry cream cheese danishes, cinnamon buns, jelly doughnuts, pretzels and more. If you're staying for lunch, try the daily soup and create your own sandwich by choosing as many available toppings as you'd like.
1514 Railway Ave., Canmore, 403-678-4232; 121, 1000 7 Ave., Canmore, 403-678-8858, jkbakery.ca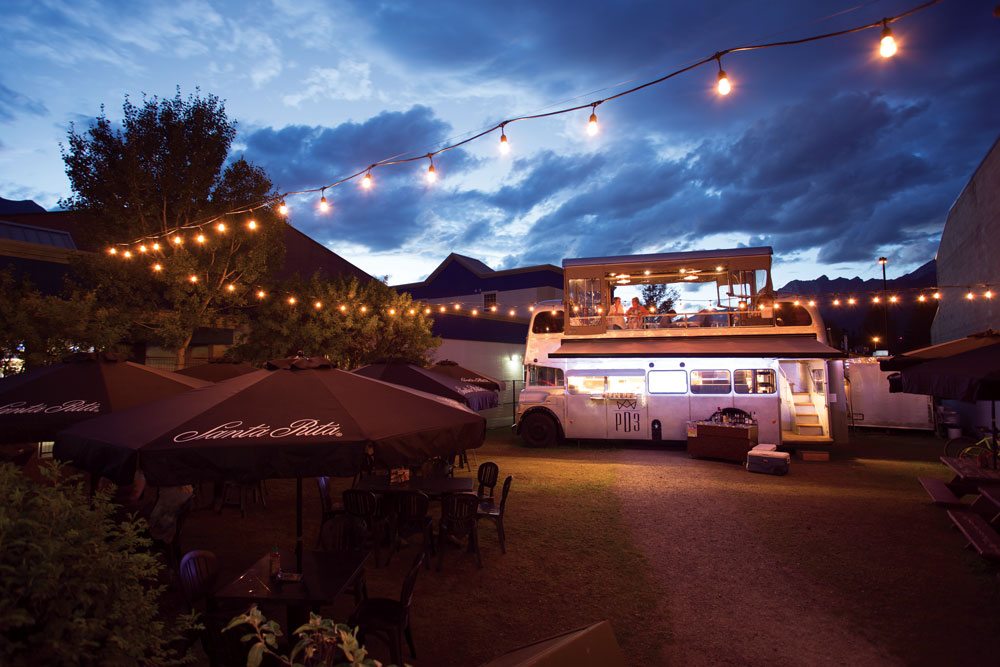 PD3 runs out of a double-decker bus, parked off of Canmore's 8th Avenue, and has several tables set up like a patio in the courtyard right now. Stop by to try the four kinds of street tacos (Thai avocado, tempura prawn, pho spiced basa and marinated sirloin), a Summer Happiness Salad or the PD3 burger with a boozy slushy.
806 8 St., 403-609-4928, blakecanmore.com
---
What to Do
There's a range of artist studios and galleries in Canmore. If you're here for the day, you could do an art studio hop and see a variety of different art styles. See Jason Carter's bright and bold work at Carter-Ryan Gallery, admire local and western Canadian art at the Avens Gallery and more.
Bring your bikes up to Canmore with you (or rent one in Canmore) and ride the multi-use trail that connects Canmore and Banff. The pathway is about 27 kilometres one way if you're riding all the way to the Travel Alberta Visitor Information Centre. Stop in Banff for an ice cream cone before riding back into Canmore.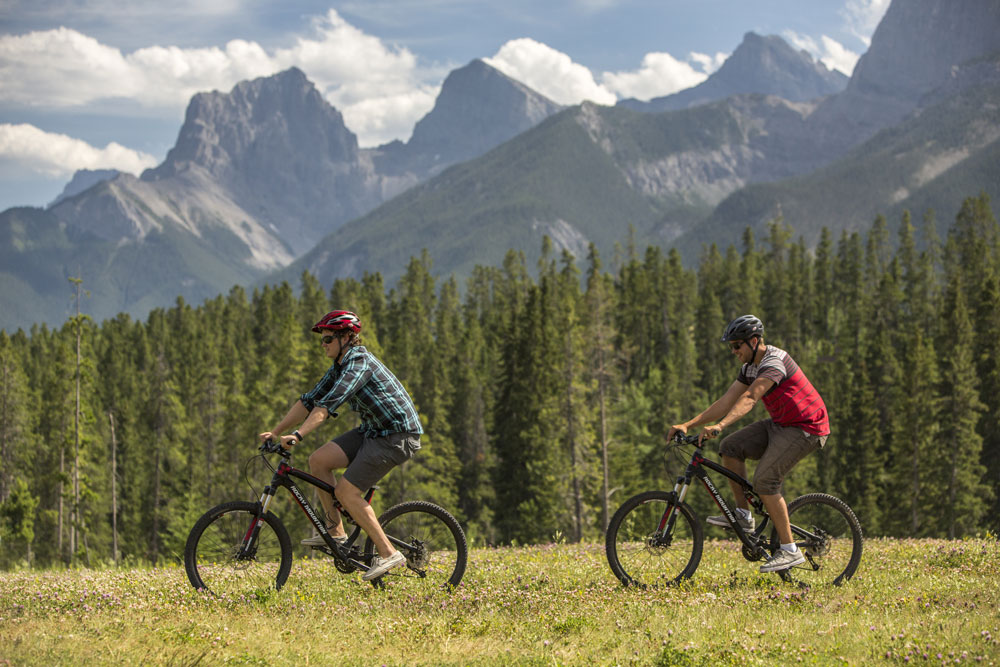 The Canmore Nordic Centre isn't only for cross-country skiing and fat biking. There are also plenty of summertime activities to do here. Rent a mountain bike from Trail Sports on-site and explore the trails on two wheels. There's over 100 kilometres of trail to explore here for a range of skill levels. The centre also has a mountain bike skills park if you're really interested in getting that adrenaline flowing.
You could also come here for a game of disc golf, roller skiing, hiking or trail running. Be aware that you're in bear country here — it's a good idea to carry bear spray.
1988 Olympic Way, 403-678-2400, canmorenordiccentre.ca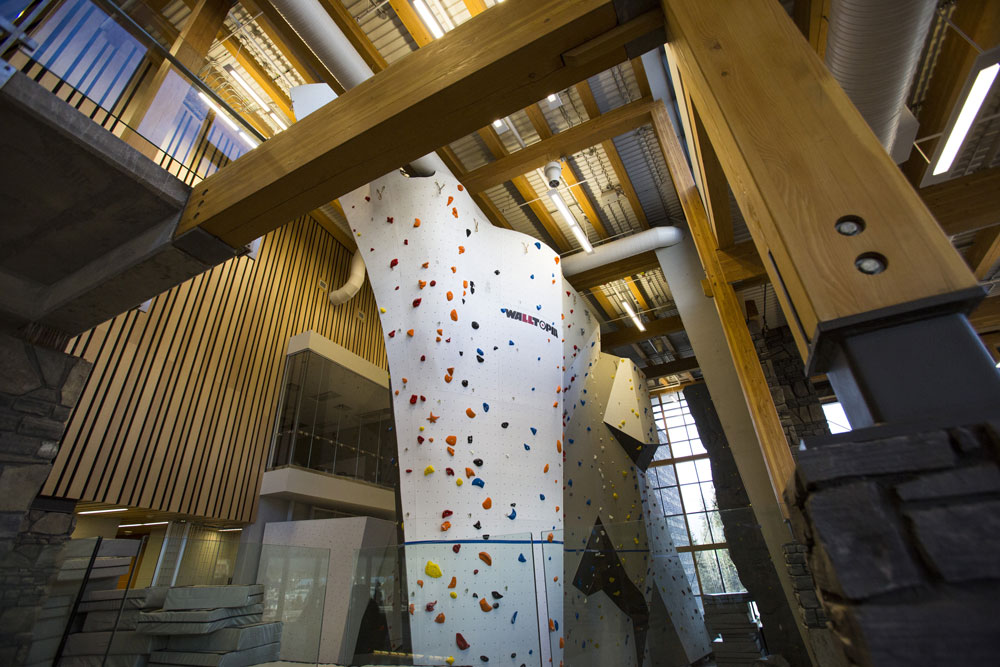 You won't be bored if you visit this 77,000-square-foot recreation facility. Normally, you can come here and go indoor rock climbing, visit the aquatic centre or get a workout done in the fitness centre (note that the aquatics centre is currently closed until August). The Canmore Art Guild also has a gallery that operates out of this space.
700 Railway Ave., 403-678-8920, canmore.ca
These two stores on Main Street specialize in products made by local and emerging makers. At Project A, you'll find pillow cases by Ginni Seehagel, Kate Husted ceramics, Field Kit Co. soaps and more. And at Alberta's Own Marketplace, there are colourful art prints by Brett Heidi, Heartprint blankets and socks designed in Calgary.
Project A, 103, 710 Main St. Canmore, 403-609-9932, project.a.shop; Alberta's Own Marketplace, 826 Main St., Canmore, albertasownmarket.com
---
Where to Stay (If Your Day Trip Becomes an Overnight Trip)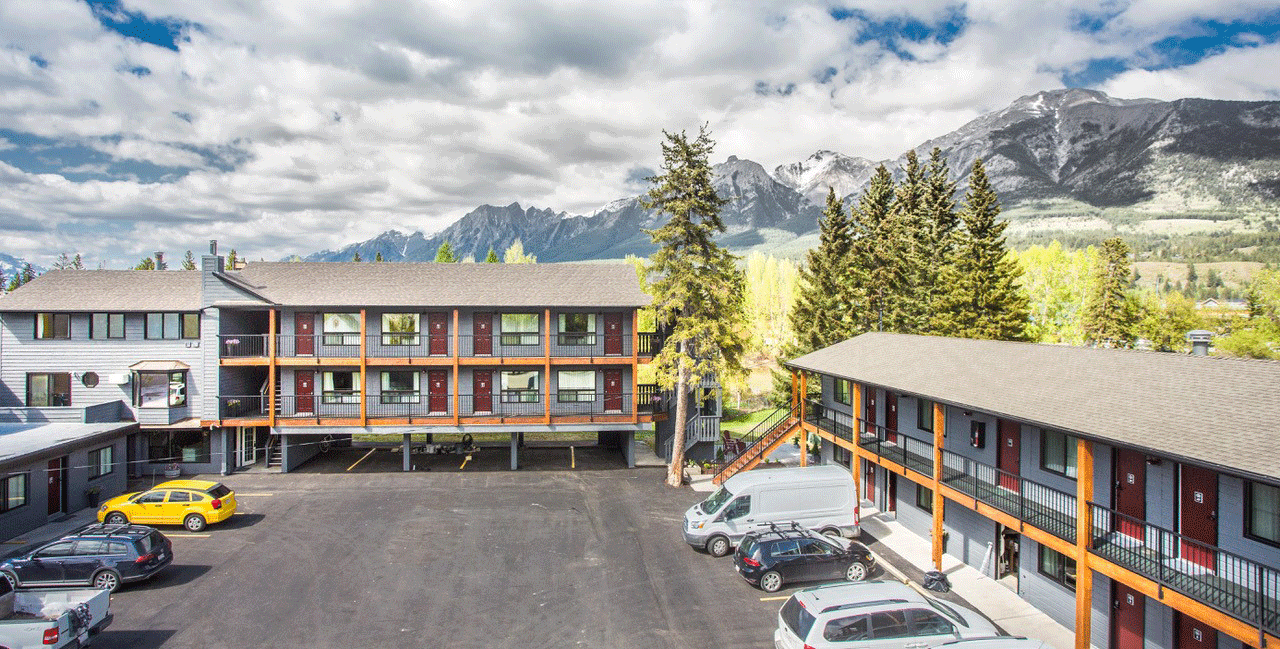 The team behind Basecamp Resorts purchased this property and overhauled all 25 suites to make them modern, fresh crash pads for your stay in Canmore. There's parking right outside your room, which makes it ideal for road-tripping Calgarians. It has virtual check-in, which means you get the code to your room to let yourself in. The rooms have Nespresso coffee machines, Rocky Mountain Soap bath products and even martini stations. If you have a bigger group or are looking for more space to spread out, the same hotel group also owns Basecamp Resorts and Basecamp Lodge.
610 8 St., Canmore, 855-219-4707, lamphousehotel.com
[This story was updated in July 2020 and reflects information that was correct at the time of that update.]