Lethbridge is a growing community with just over 120,000 residents and is known for its warm summers and mild winters. The city gets over 320 days of bright sunshine a year and is only a two-hour drive away from Calgary. The city has many fun experiences to offer visitors, from visiting the Nikka Yuko Japanese Gardens to shopping at the popular Lethbridge Handmade Market. Be sure to check with these destinations in advance to learn about the latest pandemic protocols and hours.
How to Get There
What to Do
View this post on Instagram

The Nikka Yuko Japanese Gardens was built in 1967 in recognition of contributions to the city by citizens of Japanese ancestry. The name translates to "Japan-Canada friendship," and the garden unites traditional Japanese garden landscapes with Alberta greenery. Guests can wander along the walkways to discover sculptures and architecture, do yoga, meditate, have a picnic and enjoy some Japanese green tea. Make sure to check out the garden etiquette and COVID-19 policies in advance to know what to expect.
Corner of 9 Avenue S. and Mayor Magrath Drive S., 403-328-3511, nikkayuko.com
Take a hike or walk in one of Lethbridge's many parks
Lethbridge has some interesting landscapes in and around the city, including the coulees that cut right through the middle of it. Make plans to set out and explore the many trails and parks within Lethbridge. One option is Indian Battle Park, which is located in Oldman river valley and has many hiking and walking trails that take you through the floodplain. The park also has several river access points, picnic tables, fire pits and a natural-themed playground. Another option is Cottonwood Park on the west side of Lethbridge. This park is known for its beautiful cottonwood forest and has over two kms of trails. The park is home to many animals including the prairie rattlesnake, so keep an eye out if you visit this park.
Go Fishing at Local Rivers and Lakes
Lethbridge has several spots where you can fish in and around the city. The Oldman River runs down the middle of Lethbridge and is home to several kinds of fish including goldeyes, walleyes and sturgeon. To the west, Riverstone Pond is a stocked lake with rainbow and brown trout. The park also has a day use and picnic area for those who need a break or aren't fishing. Henderson Lake is also a popular place to fish. The lake offers easy access to the water from the boat launch, perfect for those looking to catch pike, walleye, perch and whitefish.
View this post on Instagram

The Lethbridge Handmade Market is a marketplace that showcases handmade art and locally made goods. The market was created by artisans for artisans to support local creativity. Past editions have featured over 120+ makers, food trucks, workshops, live art, music and more. The market is held five times a year and the next one is on June 26, 2021.
3401 Parkside Dr. S., 403-382-0389, lethbridgehandmademarket.ca
The Galt Museum is the largest museum south of Calgary and has an extensive collection of information on the human history of Lethbridge and southwestern Alberta. The museum holds over 17,000 artifacts and over one million archival documents and photographs. Located near numerous walking trails, the museum has two gardens created by The Lethbridge & District Horticultural Society and the Galt School of Nursing Alumnae Association. The Galt Museum is temporarily closed due to COVID-19 restrictions, so be sure to check in before visiting.
502 1 St. S., 403-320-3954, galtmuseum.com
Where to Eat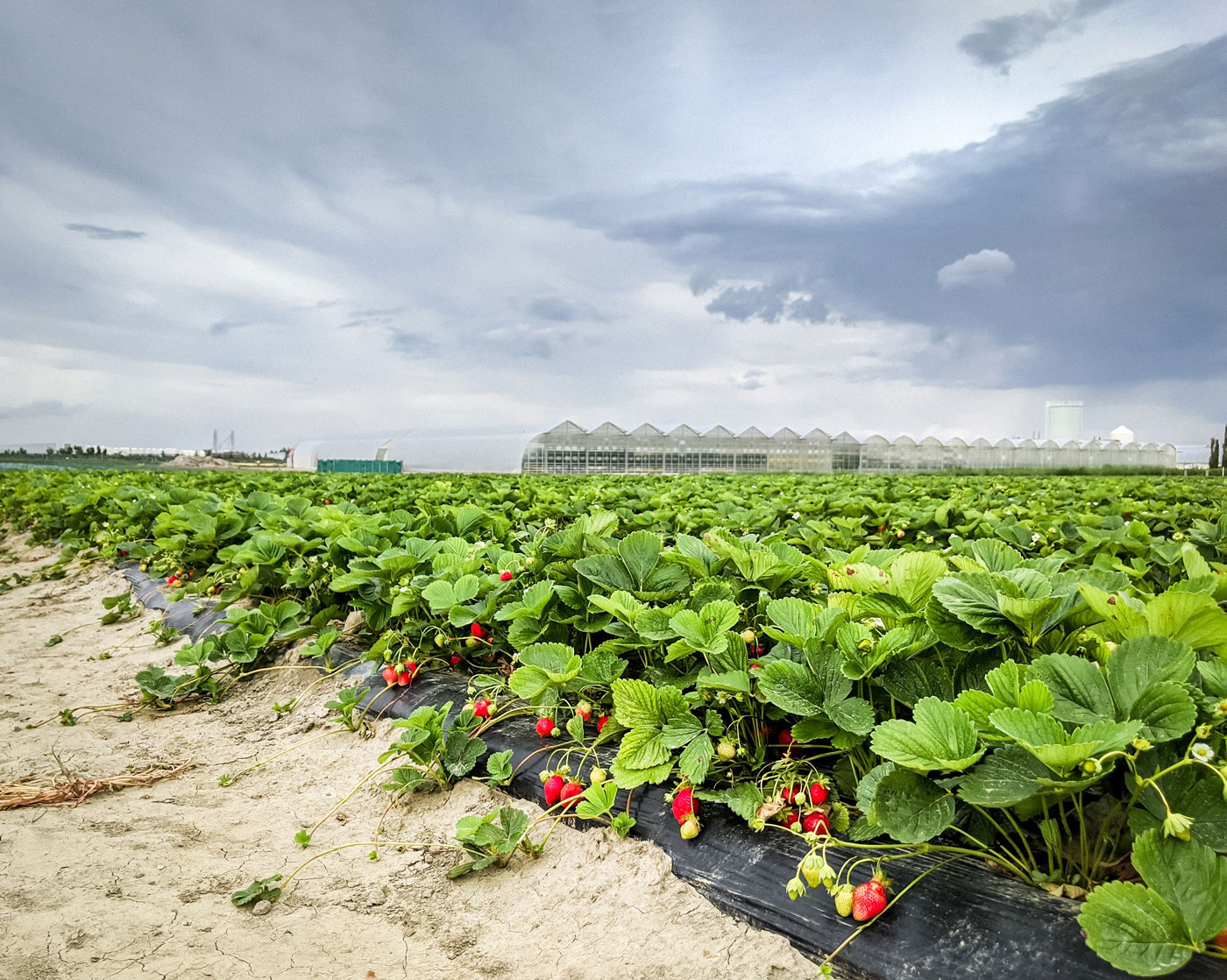 Broxburn Vegetables and Cafe is a farm and cafe just five kilometres east of Lethbridge. The cafe has freshly cooked pies, sandwiches, soups and salads that incorporate fresh produce from its greenhouses and field crops, which can be enjoyed on its patio Monday through Saturday. Broxburn farm is open year-round and offers a strawberry u-pick that runs from the end of June to the end of September and a raspberry u-pick that runs from the middle of August to the end of September. The farm also has a produce store that sells its own produce.
5 9008 Range Rd. 210, Lethbridge County, 403-327-0909, broxburnvegetables.com
Locally owned and operated, this restaurant offers a variety of different styles of poutines including meaty poutines featuring pork, duck, beef, steak or chicken, as well as other meat-free options. Piggyback Poutinerie also has a food truck that travels around the city and a storefront with a patio that is located across the street from Galt Gardens Park.
313 5 St. S., 587-425-2873, facebook.com
View this post on Instagram

Firestone offers a casual dining experience where you can get steaks, seafood and seasonal features. The restaurant's signature rum bar has an extensive list of premium rums used to create unique cocktails. It also has an impressive patio, so try to snag a seat there if you can.
532 Mayor Magrath Dr S, 403-329-3473, firestonerestaurant.ca
Mocha Cabana is a farm-to-table restaurant with a commitment to all things fresh and local, providing a place to enjoy the tastes of southern Alberta. Mocha Cabana has a large menu including all-day breakfast, bison burgers and $5 beers on Tuesdays. While the restaurant is currently only open for takeout and patio seating due to pandemic restrictions, it has held live music events, wine tastings and paint nights in the past.
317 4 St S, 403-329-6243, mochacabana.ca