For a lot of us Calgarians, our experience with Red Deer begins and ends with a stop at The Donut Mill in Gasoline Alley as we refuel and skirt past the city. But, Red Deer is worth a detour into town or even a full blown day trip. It is 90 minutes from Calgary and when you get there, you'll find food trucks rallying, fancy cocktails, a place to walk on water and another place where you can take part in the ultimate capture the flag game.
---
Getting there
147 kilometres from the Calgary Tower | North on Hwy 2
---
Where to eat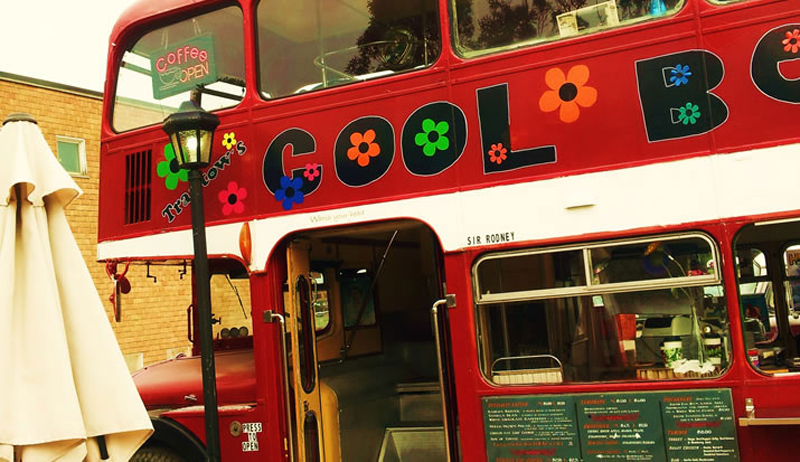 On Fridays throughout the summer, half a dozen or so food trucks gather from 11 a.m. to 2 p.m. at the permanent parking spot of the Cool Beans Bus (it's a double decker bus serving coffee and sandwiches). Expect to see Chedda Heads serving grilled cheese and The Stache serving tacos among the trucks.
4740 50 St., Red Deer
This is where you go when you want local meat cooked low and slow to deliciousness. Red Boar's menu has beef brisket, pulled pork and pulled chicken sandwiches with sides that include Sriracha salad, cream corn, baked beans and slaw. Or get a platter with candied pork belly and ribs. It's licensed and sells beer and bourbon. Stay and eat at one of the long tables or get your meal to go.
4916 50 St., Red Deer, 403-986-2271, redboarsmokery.com
Next door to Red Boar Smokery is To The Lost. The smokery makes the food for this cocktail bar. Think shareable plates like tacos and flash-fried cauliflower along with steak, chicken and salmon entrees. But the real reason you come here is to drink. The cocktails are all original creations like Bourbon for Apples with, you guessed it, bourbon and apples, or Honey & Spice with rye and prosecco. If you're driving or want something tasty without the alcohol, try the Buzz Aldrin's Summer Vacation. It's made with peach puree, honey syrup, cherry bitters and ginger ale. It's just one of the non-alcoholic options.
4916 50 St., Red Deer, 403-986-8080, tothelost.ca
---
Things to do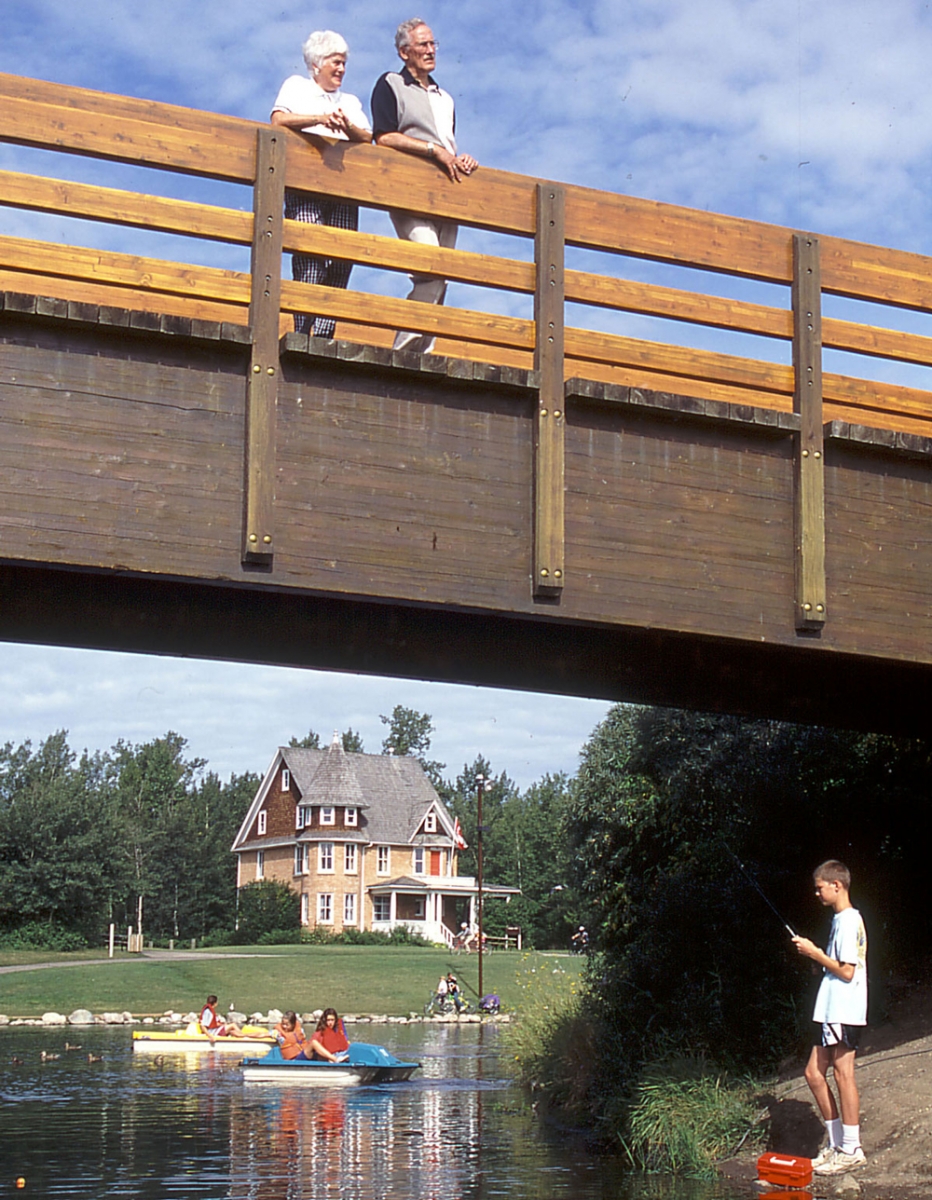 This is the big park space that is overlooking the Red Deer River, but not connected to it. That makes the water calm and all the better for renting water balls (so you can walk on water), canoes, kayaks and paddle boats. There is also an outdoor amphitheatre for concerts and an indoor games room with a library of board games. Bower Ponds is the site of the Cronquist House, a 1911 Victorian-style farmhouse that has been converted into an event space and tea house overlooking the ponds.
4707 Fountain Dr., Red Deer, 403-318-6298, bowerponds.ca
Heritage Ranch is a 207-acre ranch with a restaurant, event space and activities that include carriage and sleigh rides, trail rides and kayaking. But what you really want to go there for is Ranch Tracker. Have you heard of Mantracker? It's the television show where people are dropped into the remote wilderness. They are then hunted and have to try not to get captured before reaching the finish line. This is Heritage Ranch's version. In the Ranch Tracker Game, you get dropped off with a map and a compass or GPS, and you have one hour to capture four flags before the tracker finds you. When it is over, you get a steak dinner. The experience is $125 per person.
6300 Cronquist Dr., Red Deer, 403-347-4977, heritageranch.ca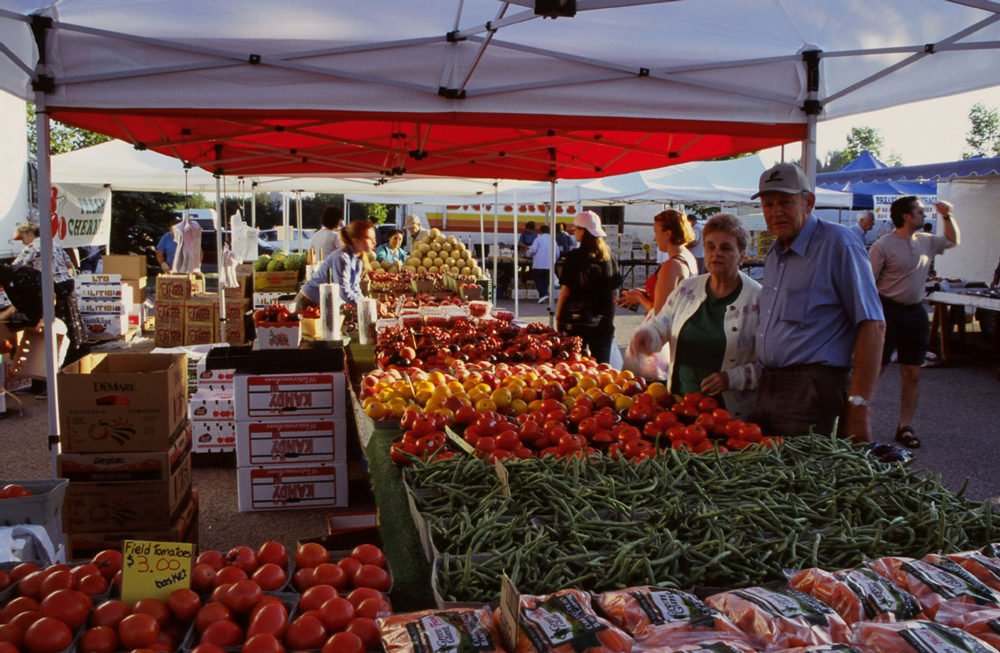 Red Deer is right in the heart of farm country, which means its farmers' market is really good. This year, it is temporarily moving from its regular location to make way for a new arena, but you'll find the hundreds of vendors in the Memorial Centre parking lot. It's open 8 a.m. to 12:30 p.m. on Saturday mornings from the May long weekend to Thanksgiving weekend.
4214 58 St., Red Deer, reddeermarket.com
---
Big events
June 11 and 12, 2016
This pop culture convention hosts celebs and creators along with vendors and exhibitors at Red Deer's Westerner Park. This year some of the guests are Morena Baccarin from Deadpool and Gotham, Chloe Bennet from Agents of S.H.I.E.L.D. and Robert Bailey a licensed artist for Star Wars, Disney and Marvel. Tickets range from $29 to $99.

reddeerexpo.com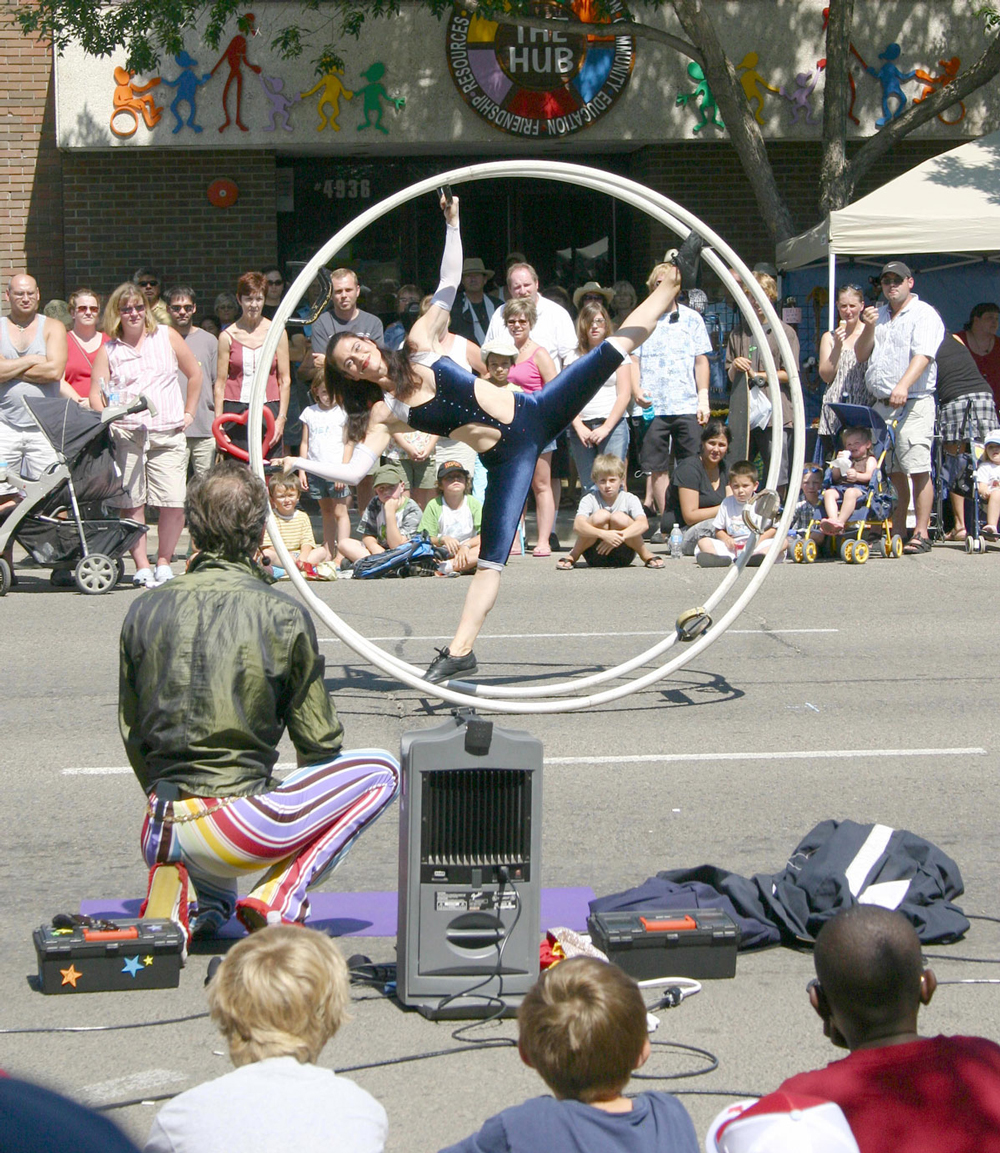 July 30 and 31, 2016
CentreFest is basically a giant street party on 49th Avenue by City Hall Park. The crossroads are shut down to make room for international street performers to do their thing. Each year, 30,000 people go to the festival to see the jugglers, contortionists, comedians and musicians.
September 3, 2016
This Spartan race is some people's idea of the ultimate challenge and other people's idea of a nightmare. Red Deer hosts the Super level that puts competitors through their paces over a 12-kilometre course of more than 24 obstacles that include climbing, throwing and carrying things. It takes between 90 minutes and three hours to complete. You can sign up to participate for $85 to $135, depending on when and what you sign up for. Or buy spectator tickets to watch the struggle from the sidelines.
[This story has been updated to include the population of Red Deer as a little over 100,000 – the 2015 Census tallied residents at 100,807. A previous version had the Red Deer's population at less than 100,000]