Tucked near the southern end of the Rocky Mountains, Crowsnest Pass is named for a mountain pass that crosses the Continental Divide and resembles, you guessed it, a giant crow's nest. The municipality of Crowsnest Pass includes five towns — Blairmore, Bellevue, Coleman, Hillcrest and Frank — each with its own unique history and character. The area has a long history of coal mining and the community has experienced both natural and man-made disasters as a result. From museums to mountain biking, it's easy to pack a full day of exploring into a visit to Crowsnest Pass.
Getting there
237 kilometres from the Calgary Tower | South on Hwy 2
---
What to Do
Its mountain pass location means the Crowsnest Pass offers some great mountain biking. Beginners can cruise the 23-kilometre Crowsnest Community Trail that connects the attractions and communities in the area. Experienced riders can tackle the trails at the Pass Powderkeg ski hill. Check out The United Riders of Crowsnest for tips and trail ideas.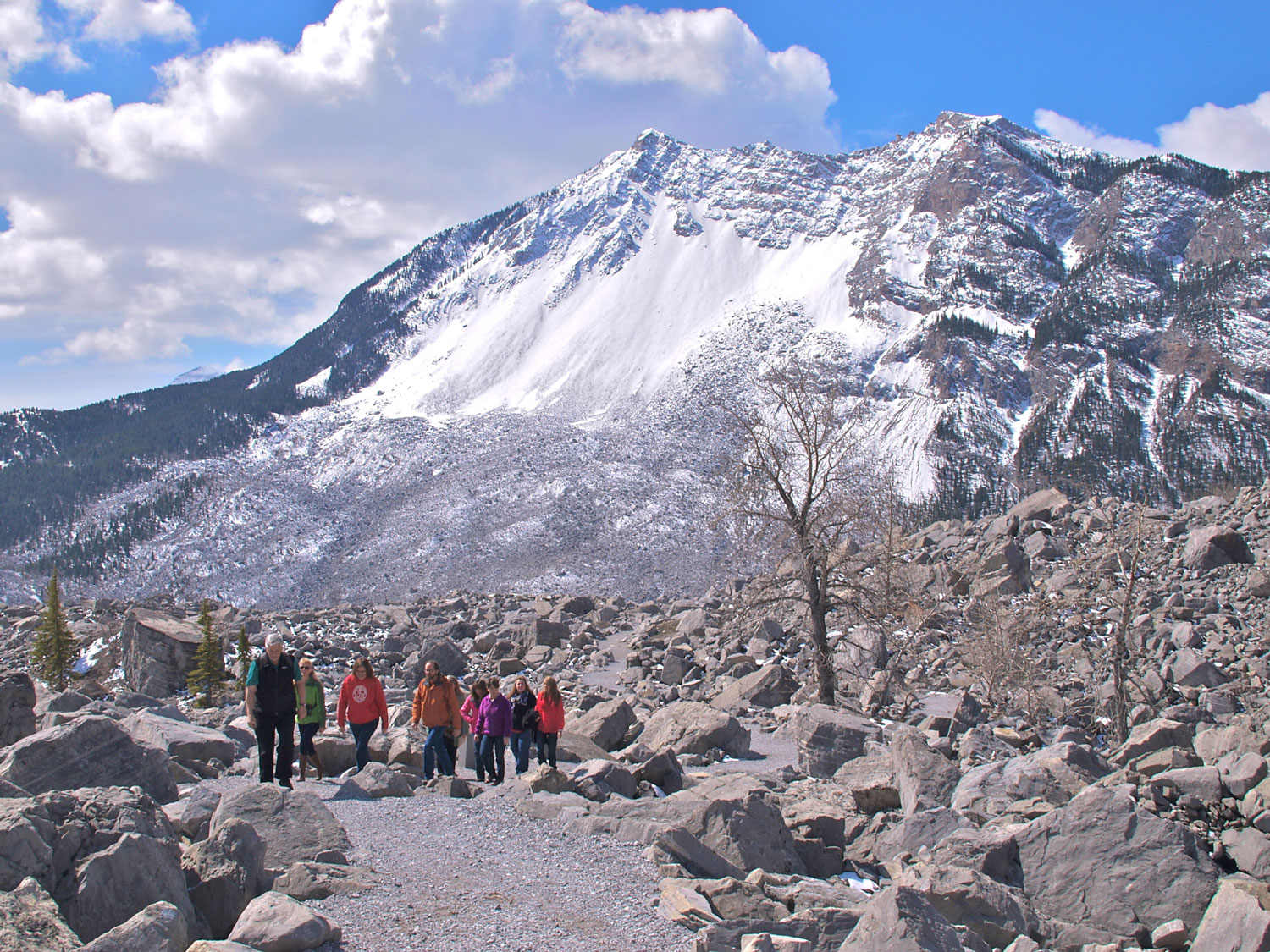 The Heritage Trails system marries the Crowsnest's interesting history with outdoor, non-urban hiking trails. You can hike The North York Creek Plane Crash Trail, a 12-kilometre loop to an actual plane crash site, or The Frank Slide Trail, a 1.5-kilometre wander that begins and ends at the Frank Slide Interpretive Centre. Visit crowsnestheritage.ca to learn more about the historic trails that also include driving options.
---
History Lessons
Between 1902 and 1917, more than 400 miners lost their lives in underground explosions in the Crowsnest Pass, including the explosion in the Bellevue Mine in 1910. Take a wander 1,000 feet into the mine and learn more about how these miners worked and survived. It's cold in the mines, between 0°C and 2°C, so bring a jacket for the tour.
2531 213 St., Bellevue, 403-564-4700, bellevuemine.com
Located in the old Coleman High School, the Crowsnest Museum offers a glimpse into the pioneers who settled the area and the miners who made, and lost, their fortunes.
7701 18 Ave., Coleman, 403-563-5434, crowsnestmuseum.ca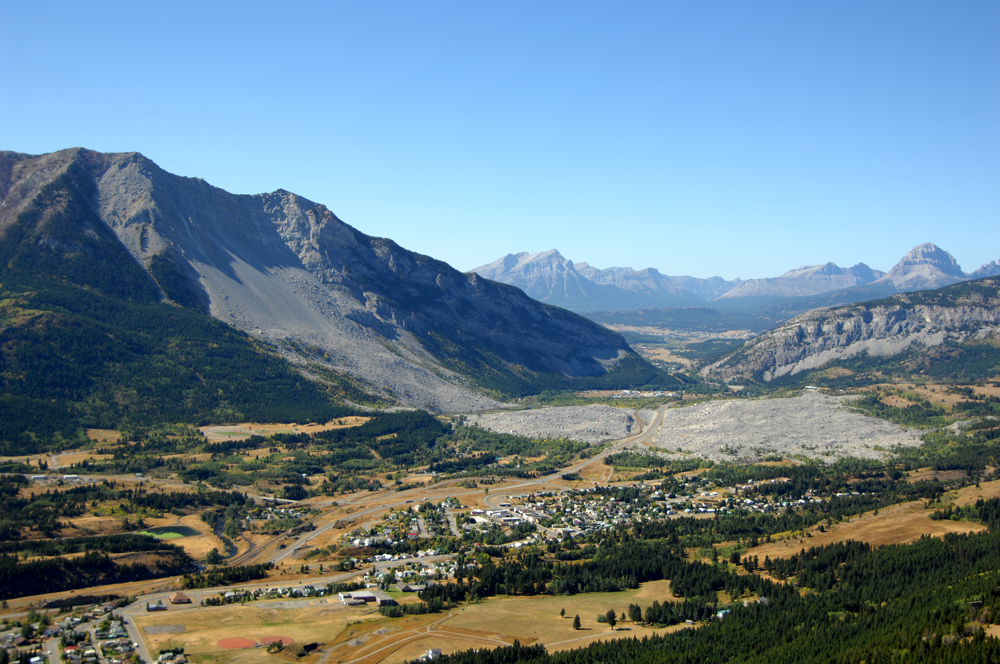 Learn about Canada's deadliest rock slide, the Frank Slide in 1903. The centre's programming includes two award-winning docudramas about the natural disaster: On the Edge of Destruction and In the Mountain's Shadow. Take a seat in the cool auditorium and learn about the night the mountain fell.
1.5 km off Hwy 3, Blairmore, 403-562-7388, history.alberta.ca/frankslide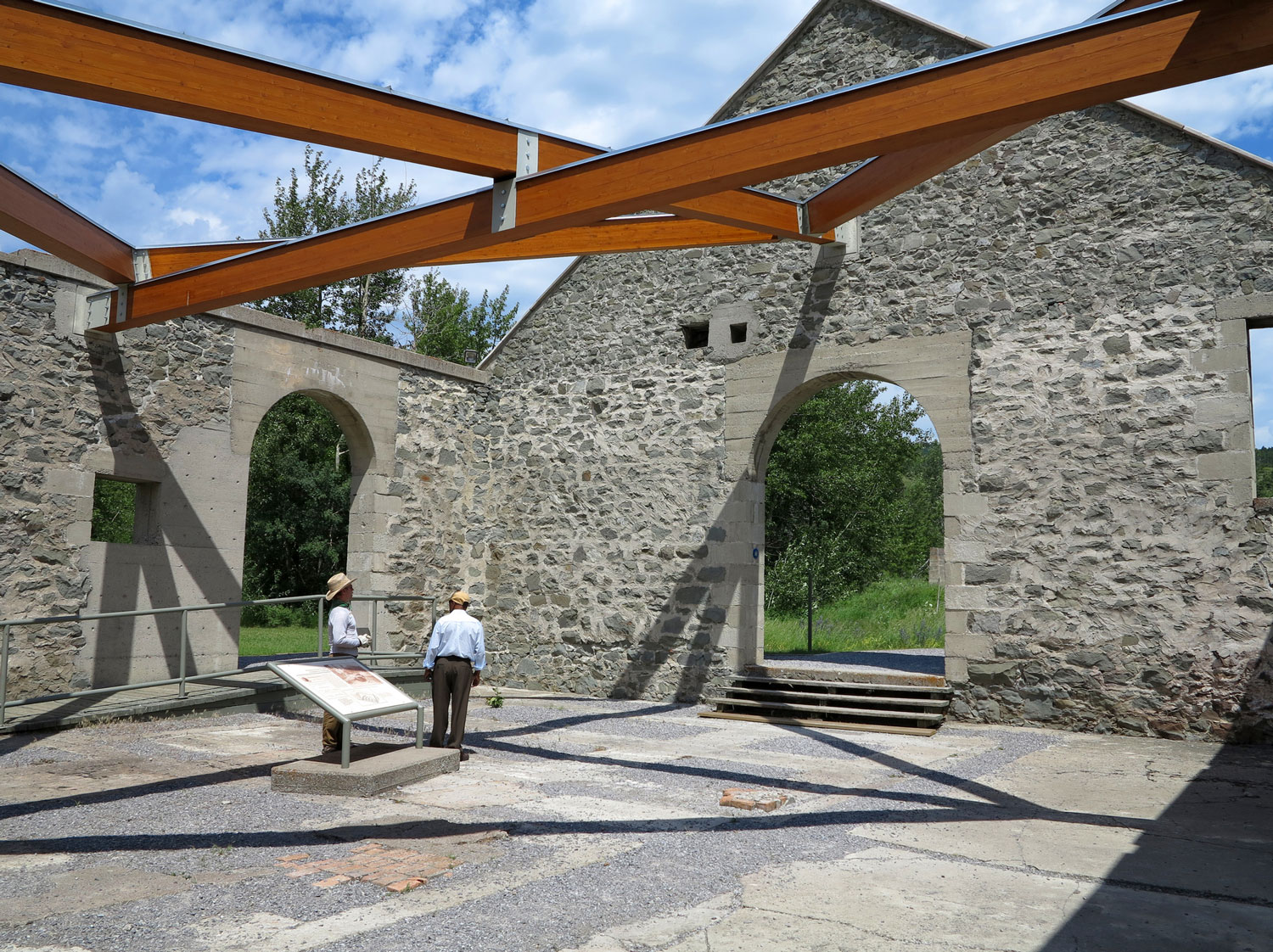 Built in 1907, Leitch Colleries was the only Canadian owned and operated mine in the Crowsnest Pass. It was dogged by bad luck until it was forced to close in 1919. The historic site includes buildings, interpretive signs and listening posts. Take a guided tour through the site to learn more.
Located off Highway 3 in Crowsnest Pass, 403-562-7388, history.alberta.ca/leitch
---
Where to Eat
This restaurant is named for the famous Mexican artist Frida Kahlo, but you can expect an Italian menu with some Latin American influences. The penne chipotle has steak and mushrooms with a creamy chipotle sauce while the salmone al limone is classic wild salmon in lemon beurre blanc over lentils. If you think that sounds too fancy, Frida's also has taco and burger nights. You can also get homemade sorbet and gelato.
11217 21 Ave., Blairmore, 403-393-6489, fridablairmore.com
This small-batch brewery is in Blairmore. The beer includes classic IPAs, ales and stouts. It also has a food menu that includes wood-fired pizzas, nachos, poutine and wings. If you go on Sunday, you will only be able to order pizza, but there are nine to choose from, including the timely Quarantine pizza with truffle oil, mushrooms, dates, blue cheese and mozzarella. Enjoy it all on the patio and get a growler filled to take home.
10801 20th Ave. Blairmore, 403-753-1100, thepassbeer.ca
The Rum Runner
The Rum Runner pub and restaurant has tasty pub-style fare, including half-pound burgers. The poutine burger comes smothered in fries, gravy, cheese curds and onion rings. The restaurant is named after Crowsnest Pass resident Emilio Picariello. Picariello made a name for himself exporting and bootlegging booze during the prohibition era — he was the area's rumrunner.
7902 20 Ave., Coleman, 403-562-7552, facebook.com
Grab a sandwich, fresh baking or all-day breakfast at this family-owned café before you hit the mountain biking trails. Try the sticky cinnamon buns and fresh scones or a pita melt stuffed with meat and veggies. The Stone's Throw has a green policy and encourages diners to bring their own mugs for to-go coffee. It's also a great place to get advice on how to explore the area.
13019 20 Ave., Blairmore, 403-562-2230, stonesthrowcafe.ca