The Noël indoor light park and Christmas market is inside the Nutrien Centre at Stampede Park for the month of December. With nearly one million sparkling lights in the light park, an artisan market with local goods, visits from Santa and his reindeer as well as food trucks with holiday dinners, there's a little festive cheer for everyone.
Here's a look inside.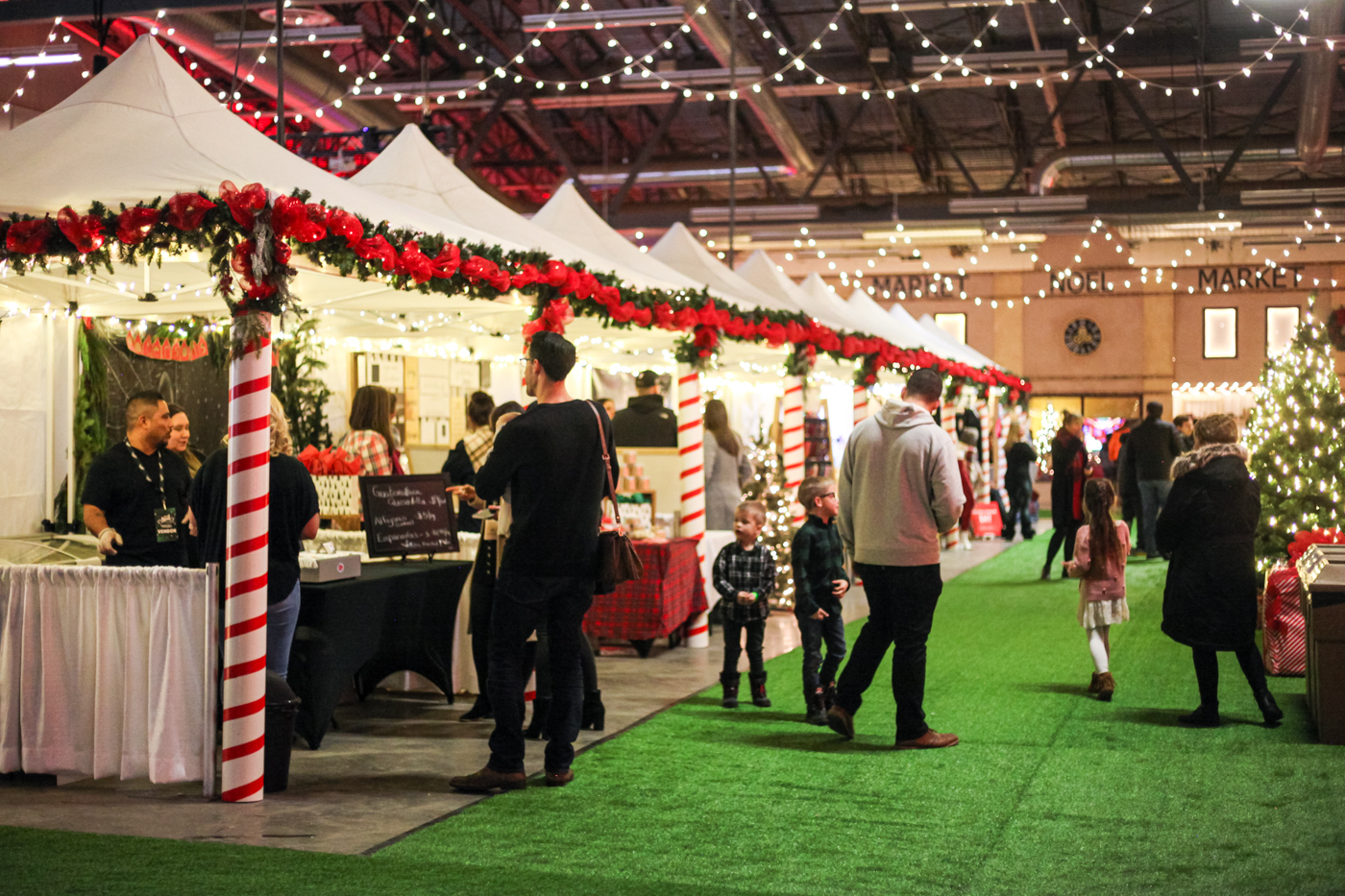 There's a wide variety of booths, with everything from homemade gingerbread cookies and WilliamRae Design signs to custom-made dog leashes and kid's clothing. Notably, you can purchase "Grinch Trees" made by Blessing Blossoms where 30 per cent of the profits are donated to the Children's Hospital Foundation.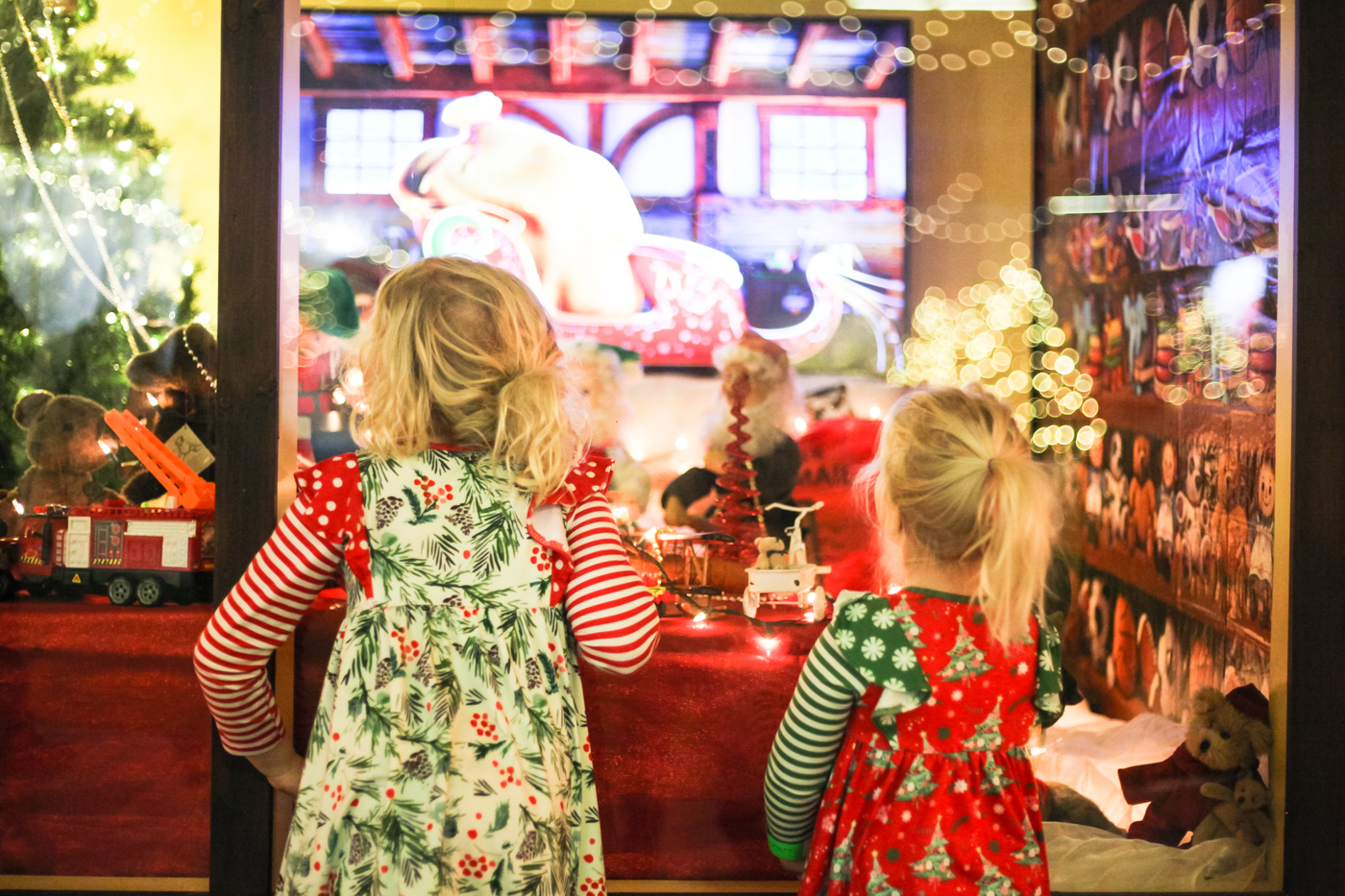 Children will be delighted to find Santa's elves busily at work making toys in his workshop at the artisan market.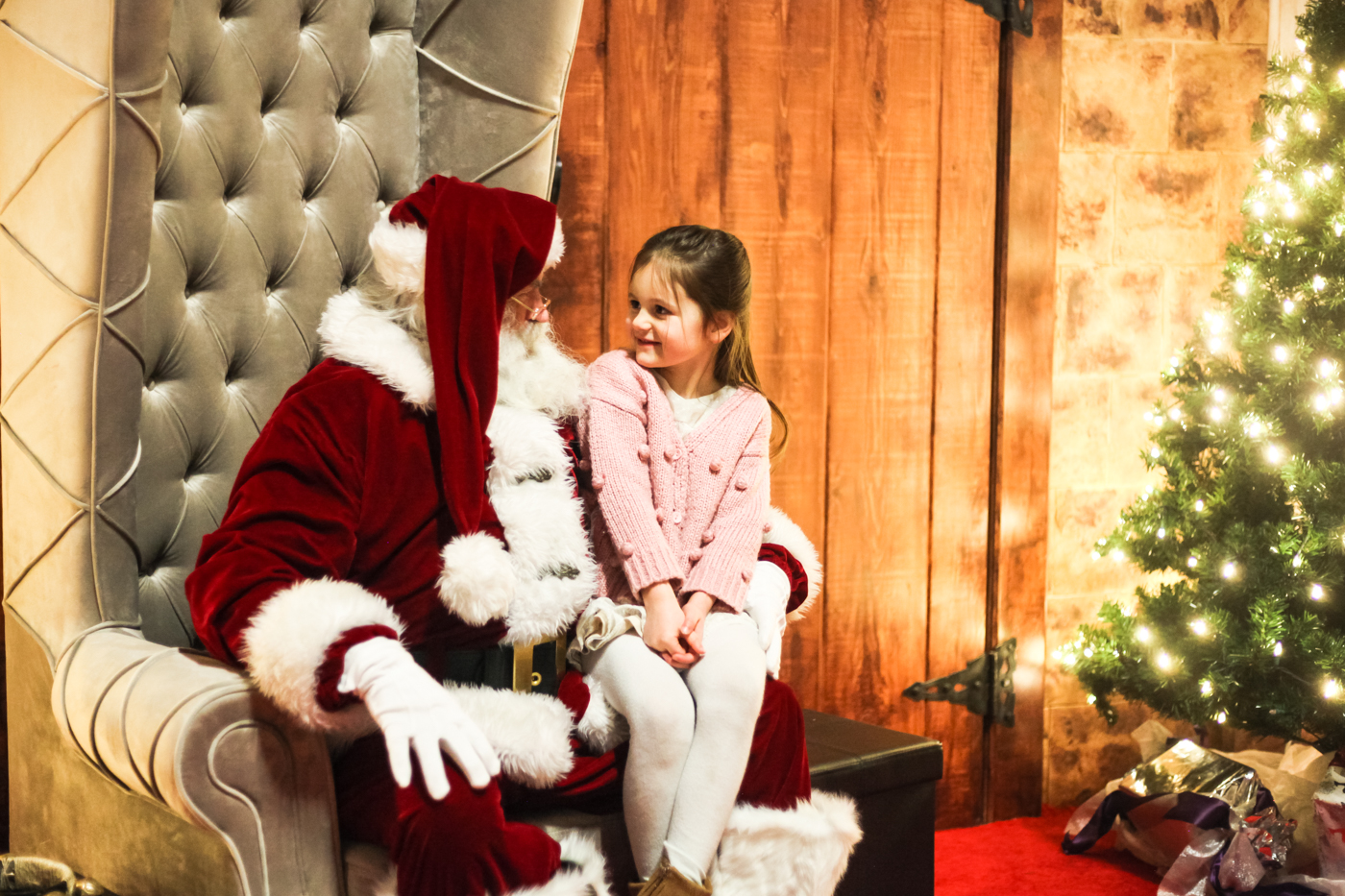 A naughty and nice detector is conveniently set-up right before entering Santa's Village so that children, and adults alike, can see where they stand before meeting the man in the red suit.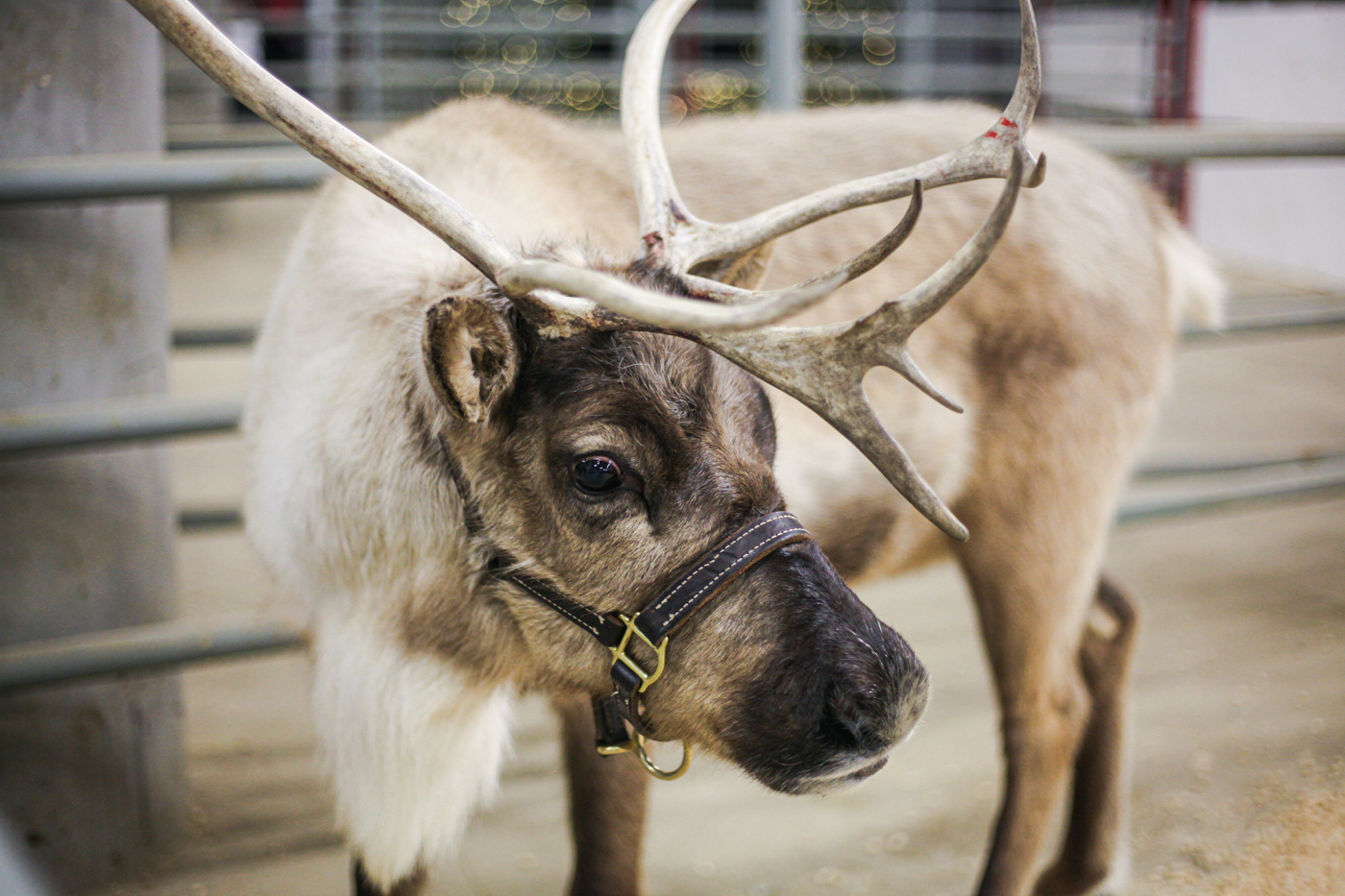 Not only will Santa be making a visit to this festive event, but so will six of his reindeer. You'll have the opportunity to pet them as well as pose for a photo with two of them.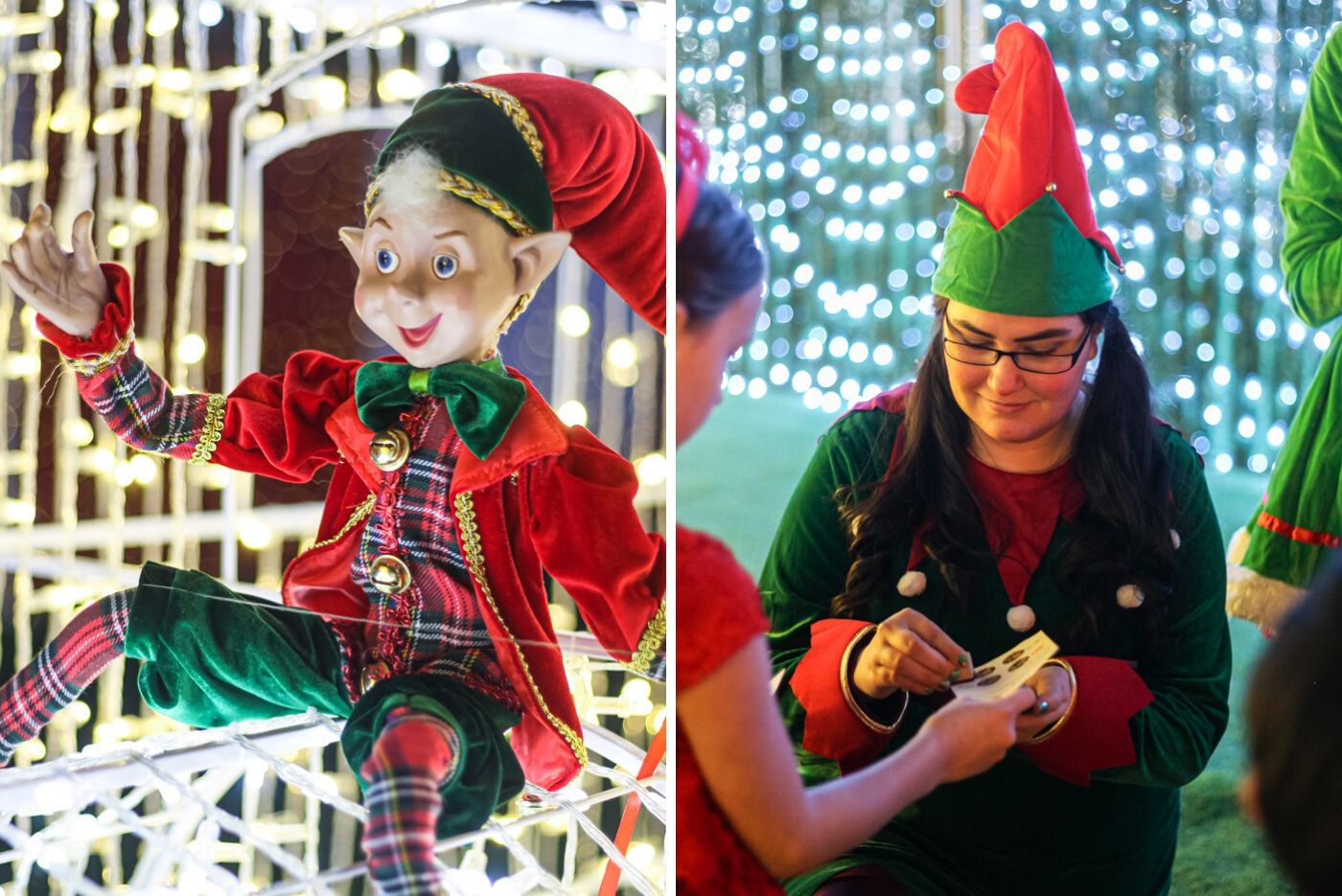 Attendees can pick up postcards before entering the light park whereafter they become one of Santa's Helpers on a mission to locate Tinsel, Chestnut, Jingle and Jangle. These elves have gone missing from the North Pole and hiding out in each of the four light parks. Make sure to keep your eyes peeled and get your postcard stamped by one of Santa's Village elves, as you'll get a prize at the end if you find all four.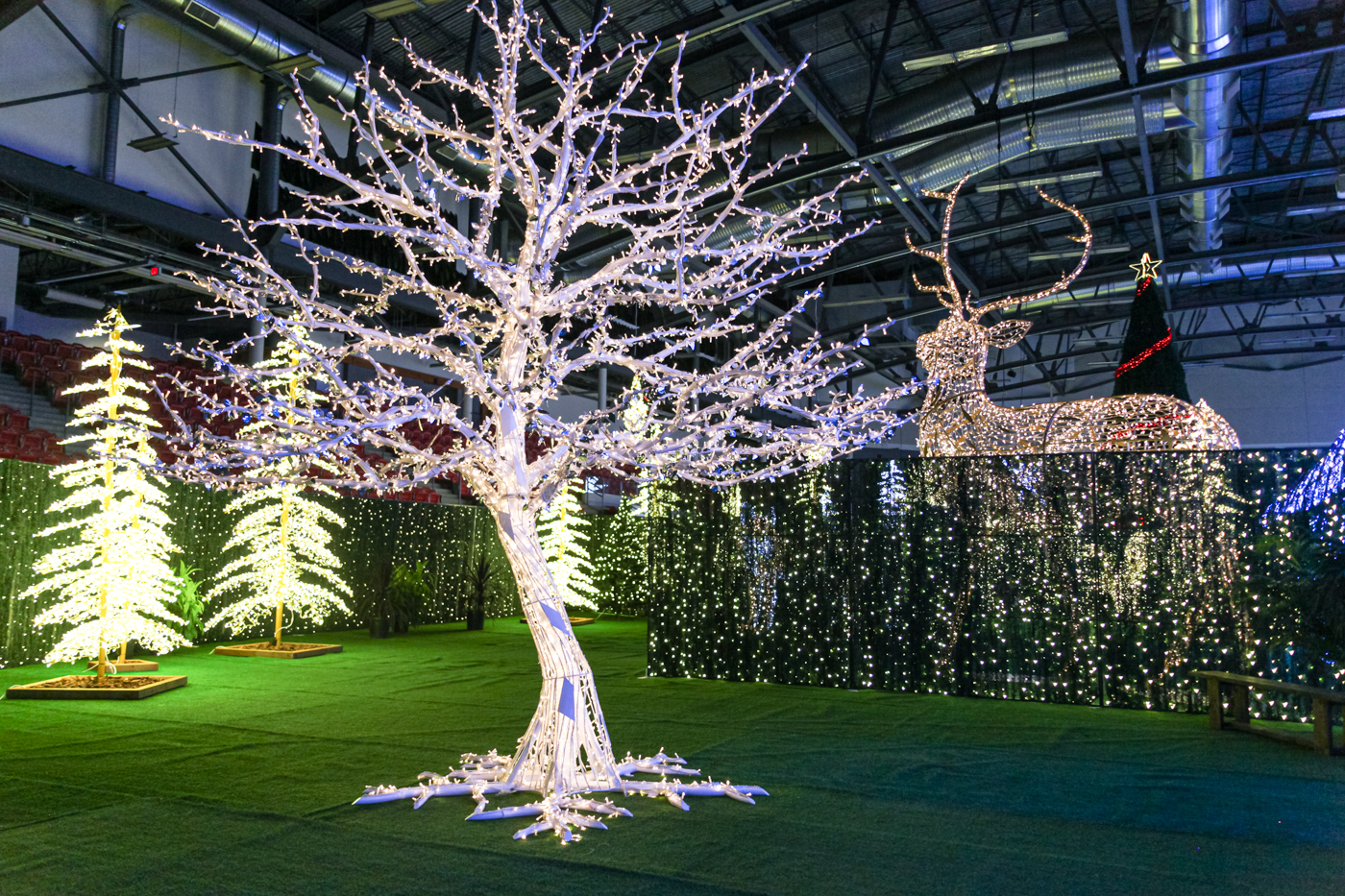 The Winter Wonderland theme park features larger-than-life deers as well as a huge Christmas tree you can walk through.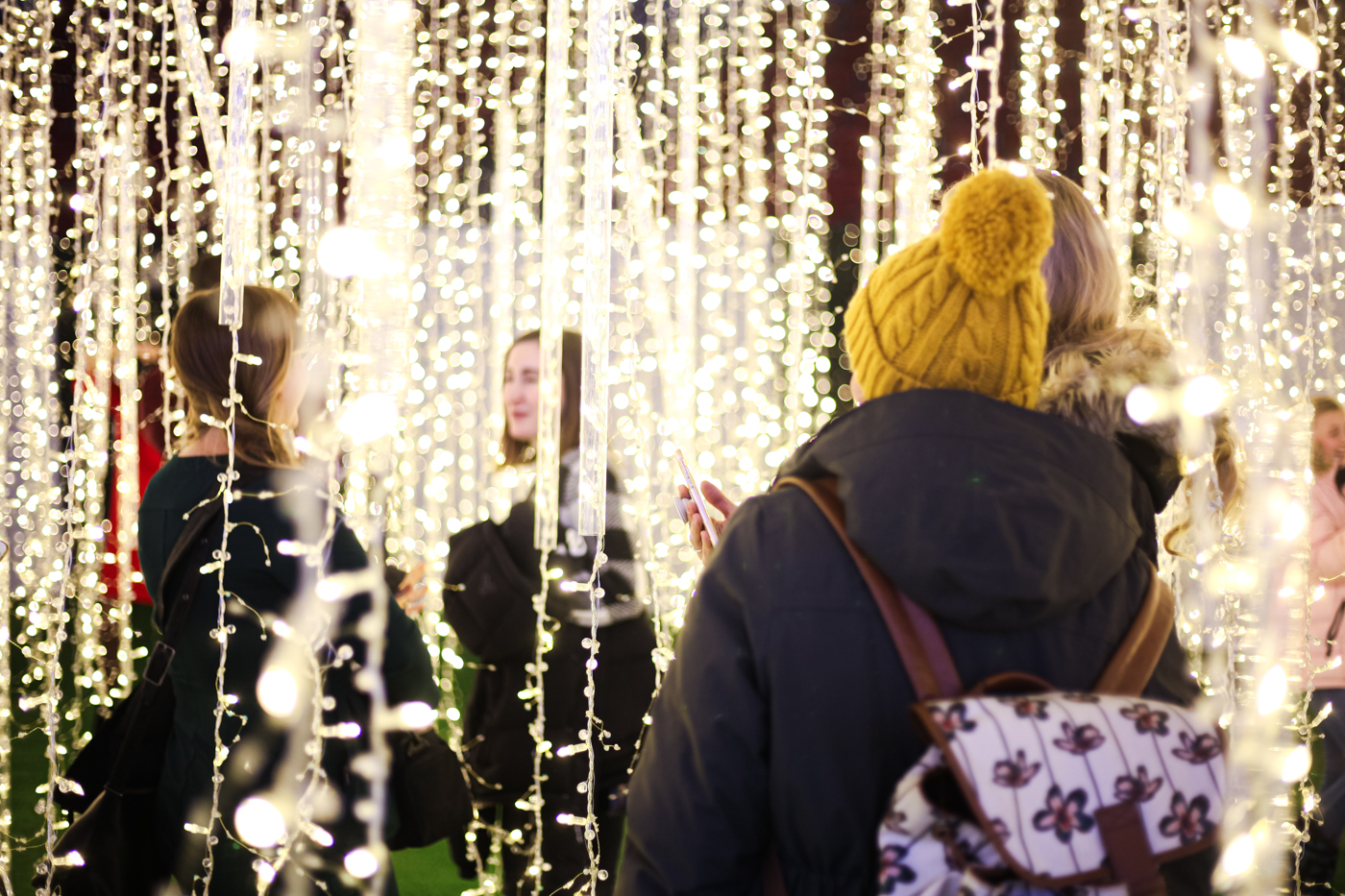 As you reach the end of the Winter Wonderland theme park, you'll come across an interactive light display where strings of LED lights hang for you to walk through for a truly magical experience.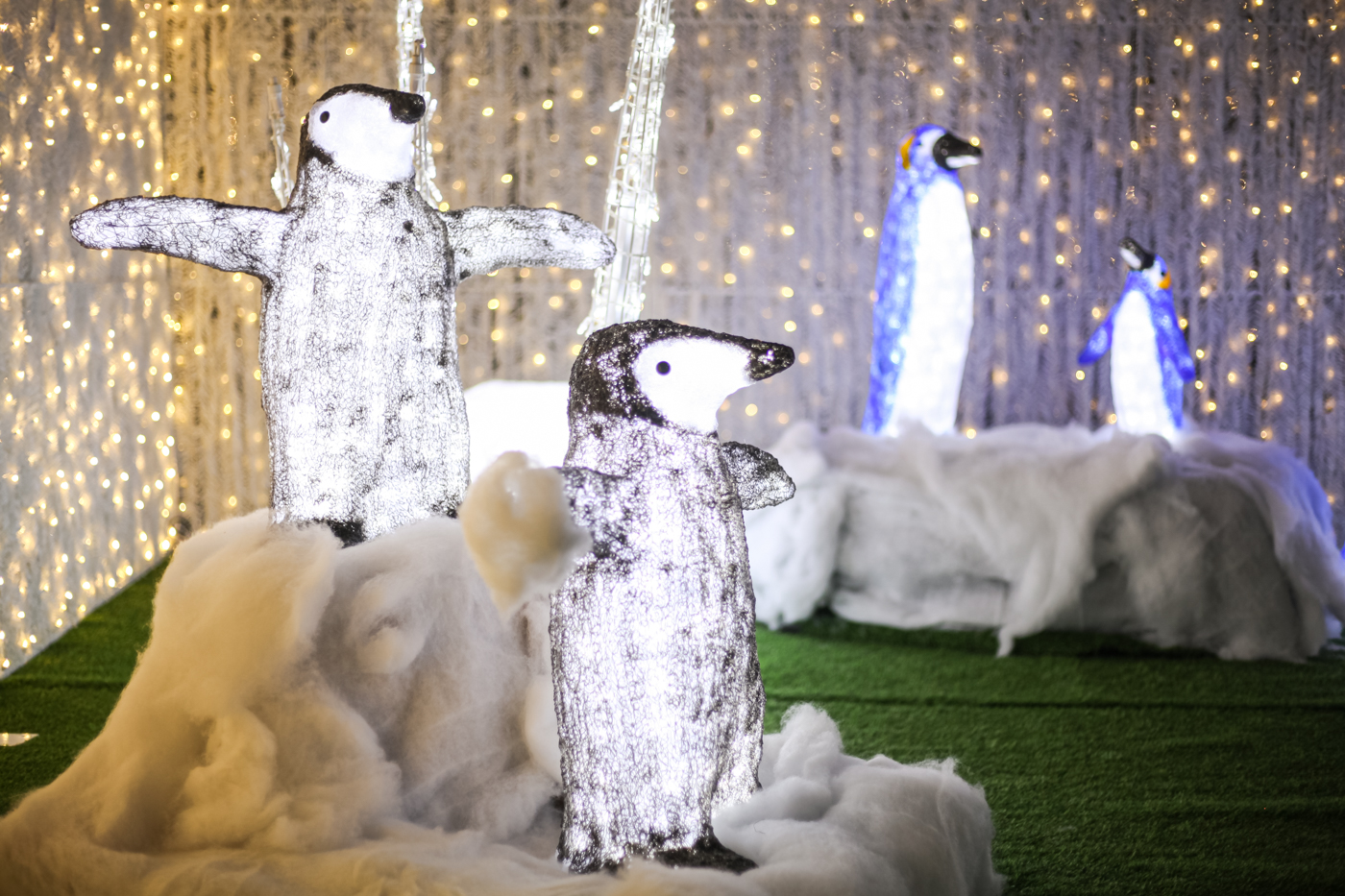 In the Arctic theme park, there are displays that include polar bears, penguins and other animals as well as different light displays to evoke the natural beauty of the snowy tundra. Tucked away in the middle of theme park are three circular swings that curious attendees can spin and swing on with all of them lit up in different colours.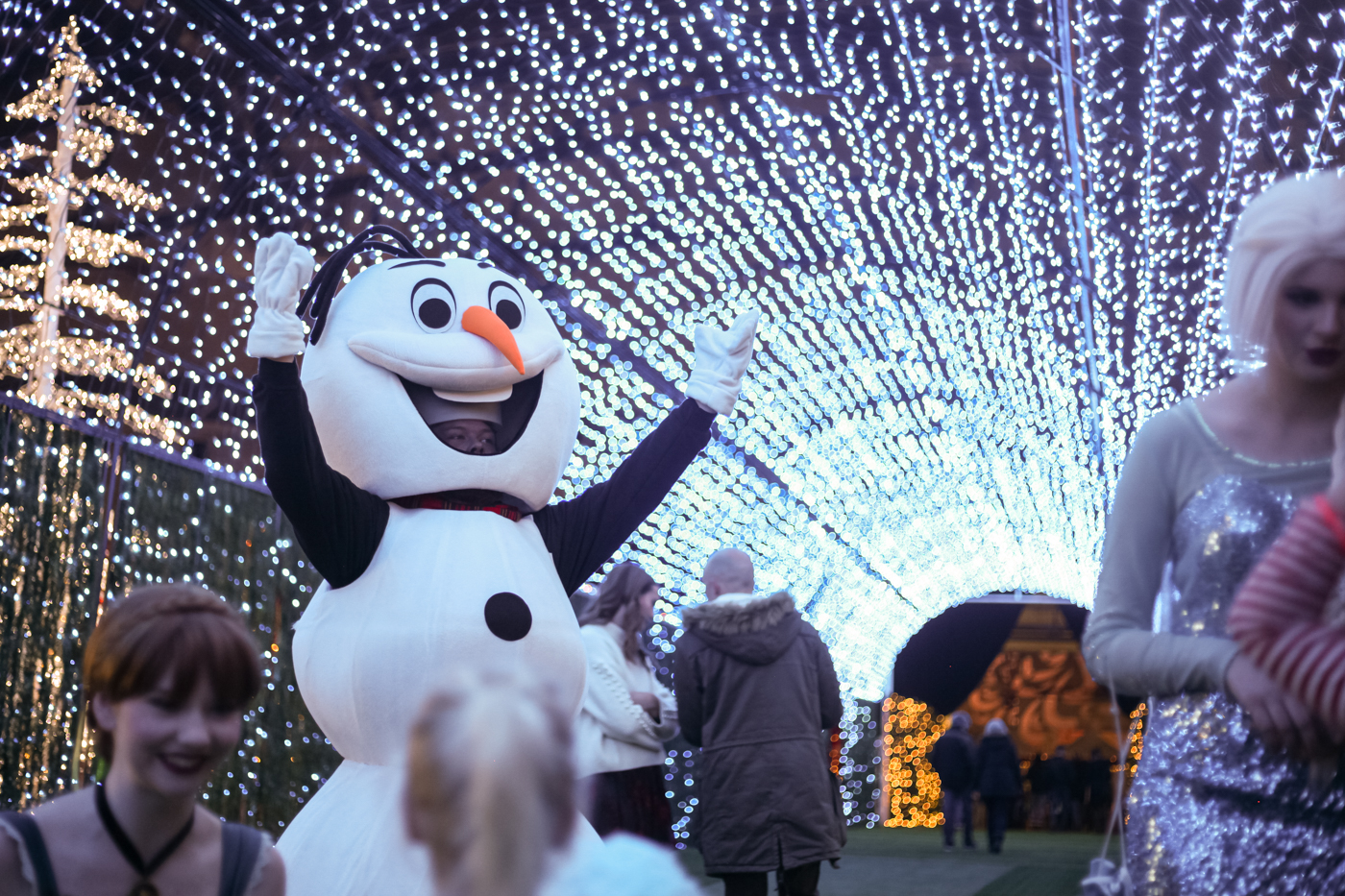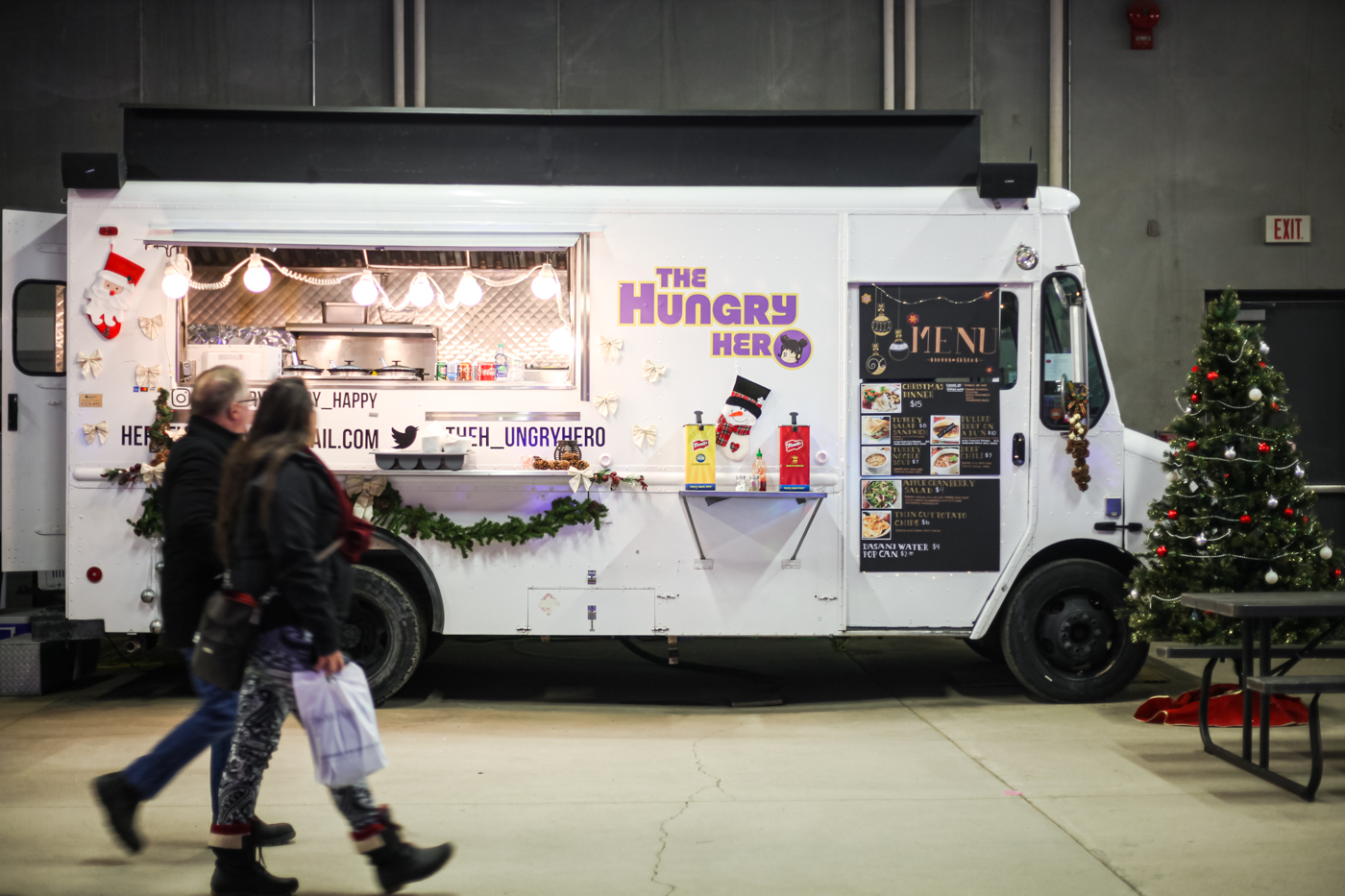 The Hungry, Happy and Dumpling Hero food trucks are located beside the light park offering a festive holiday menu that includes Christmas dinner, apple cranberry salad, a turkey salad sandwich, among others. Beside the artisan market, there's a cotton candy stall and a food market that features guilty pleasure comfort foods like mac n'cheese and two-bite brownies as well as the feature cocktail for $12.
Noël has extended its dates and will now run from November 28 to January 5. Tickets are $20 and can be purchased in advance online or at the box office. For more information and to purchase tickets, visit noelchristmas.ca