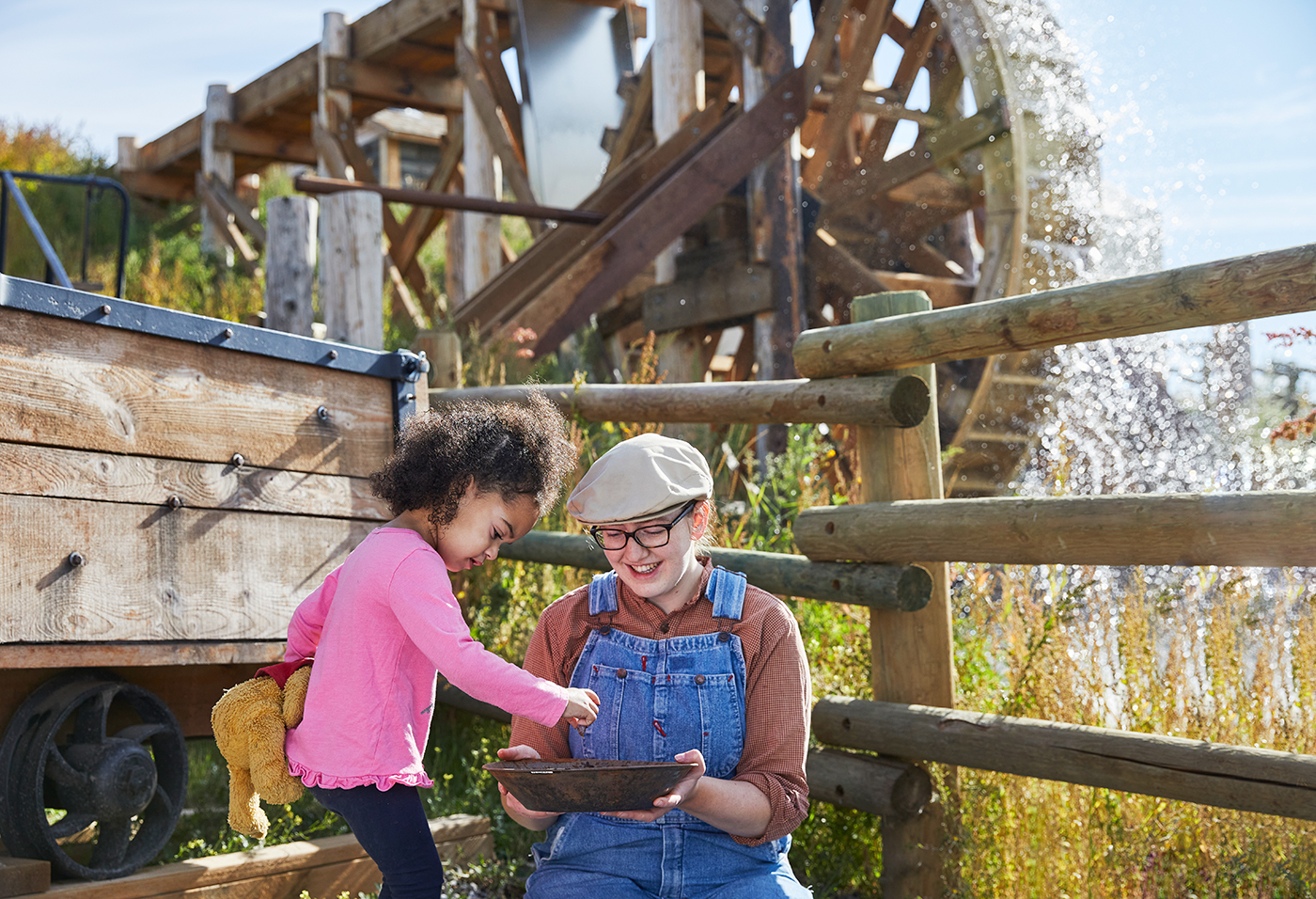 From peeking inside the Sod Shack to picking out treats at the old-fashioned candy store, there's a good chance you have a few memories at the 127-acre historical park situated on the Glenmore Reservoir. But even though visiting is like going back in time, Heritage Park isn't stuck in the past: The park is now available on Driftscape, a way-finding app used at attractions throughout North America. Download it to plan your itinerary, scoping out the best places to eat, shop, play and explore within the park, in advance or on the fly.
Why you should go even if you've been a dozen times: This summer, the theme is "The Way We Played," which will come through in street theatre performances telling the story of two lacrosse teams — the Heritage Hilltops and the Colliery Canaries — battling it out for the league championship, as well as via opportunities to play croquet, bocce ball and traditional Indigenous games. For a different view of the park, take a guided ghost tour after dark (complete with a souvenir flashlight).
1900 Heritage Dr. S.W., 403-268-8500, heritagepark.ca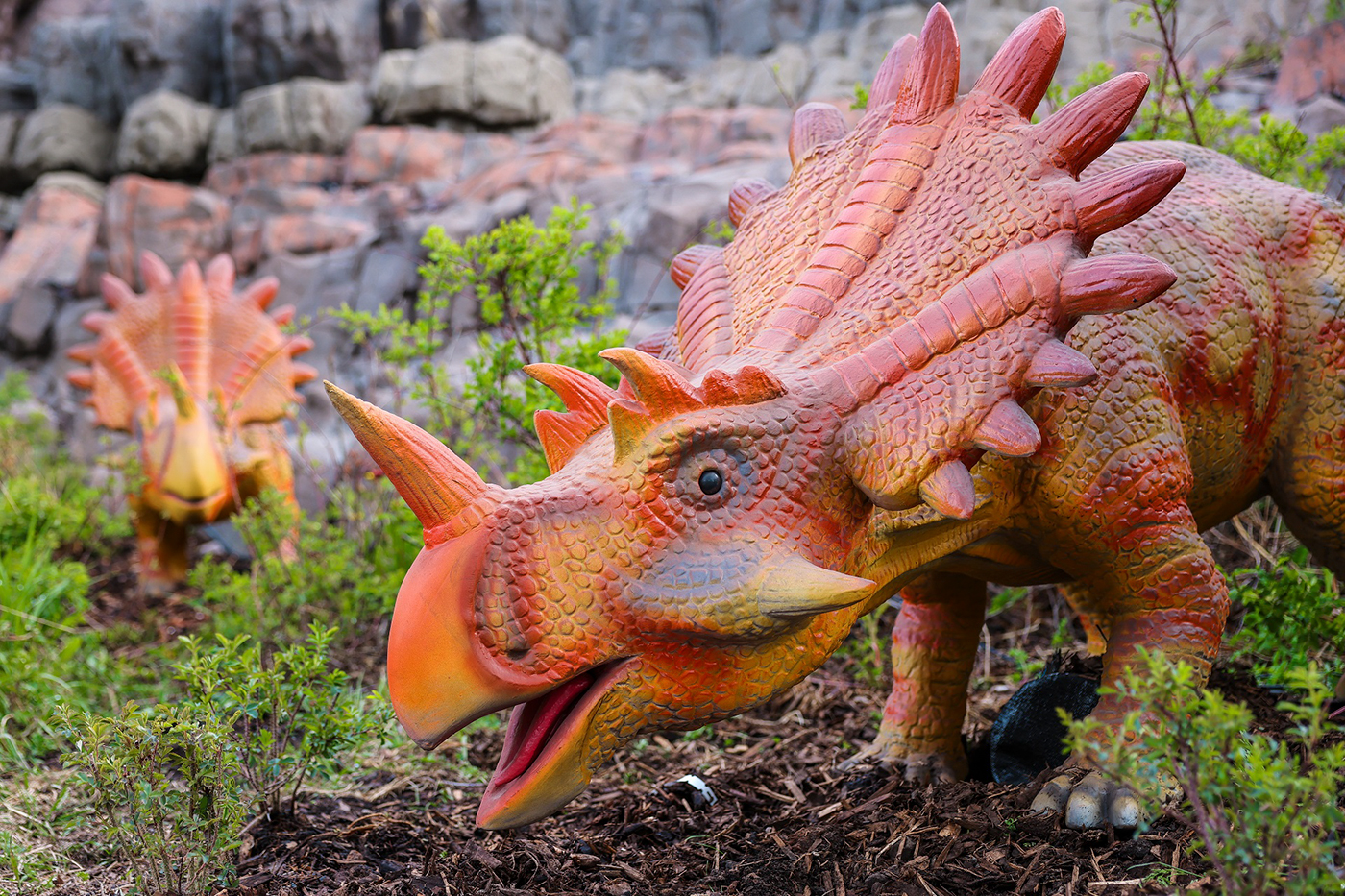 An action-packed day at the zoo would most certainly appear in the official Calgary summer playbook, if such a thing existed. And with the return of Dinosaurs: Awakened, there's even more reason to visit: The exhibit in the recently redesigned Prehistoric Park is home to 26 realistic-looking animatronic dinosaurs. You'll find dinos represented from all the zoo's regions and learn about endangered species in the process.
Why you should go even if you don't have kids: Beyond the fact that seeing gorillas, giraffes and, yes, animatronic dinosaurs, is thrilling no matter your age, there are events specifically for adults. Corks for Conservation (August 12) will have you tasting wines and listening to classical music performances at twilight, while Locked Zoo (July 20) is an escape room-like experience, where you'll need to find clues around the zoo in order to save species (adult beverages are available at this event, too).
210 St. George's Dr. N.E., 403-232-9300, calgaryzoo.com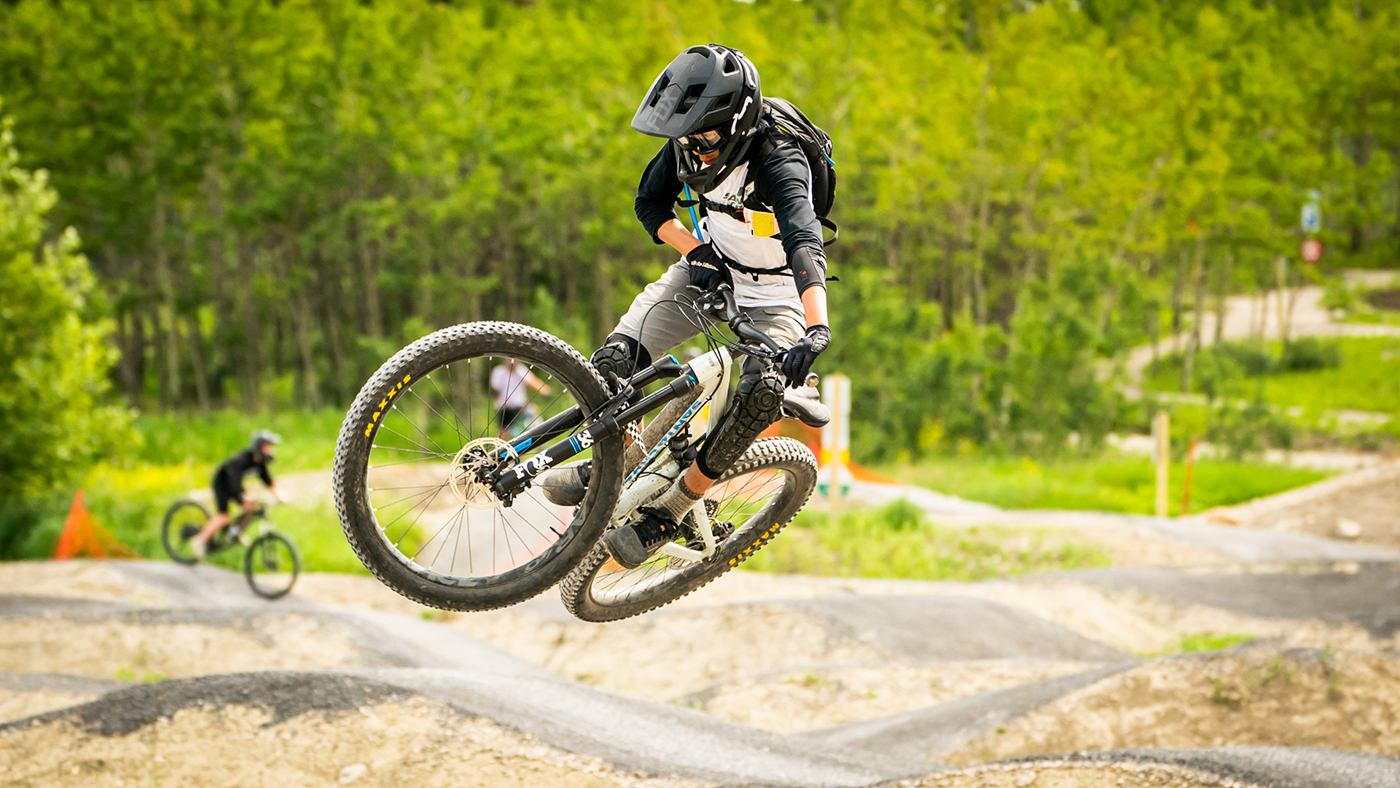 The site of the '88 Winter Olympics is an unmissable landmark as you drive in or out of the city on the Trans-Canada Highway. But, if it's been a while since you pulled in, now's the time — it's just as much of a summer destination as it is a winter one. A hub for mountain biking, WinSport has more than 20 kilometres of downhill trails, plus the Mountain Bike Skills Centre, featuring nine acres of terrain and 14 cross-country and flow trails. If mountain biking's not your thing, you can still race down the hill at top speeds: Hop onto a luge cart for Downhill Karting, navigating more than 50 turns on the 1,800-metre track, or launch off the top of the iconic ski jump tower on one of three ziplines, reaching speeds of more than 100 km an hour.
Why you should go even if you're not sporty: There's an 18-hole minigolf course, which is decidedly less extreme. But if even that's a stretch, grab a cold craft brew in the newly renovated EightyEight Bar & Grill on the second floor of the Frank King Day Lodge, or take a seat on the giant outdoor deck and soak up all the action from a comfortable distance.
88 Canada Olympic Rd. S.W., 403-247-5452, winsport.ca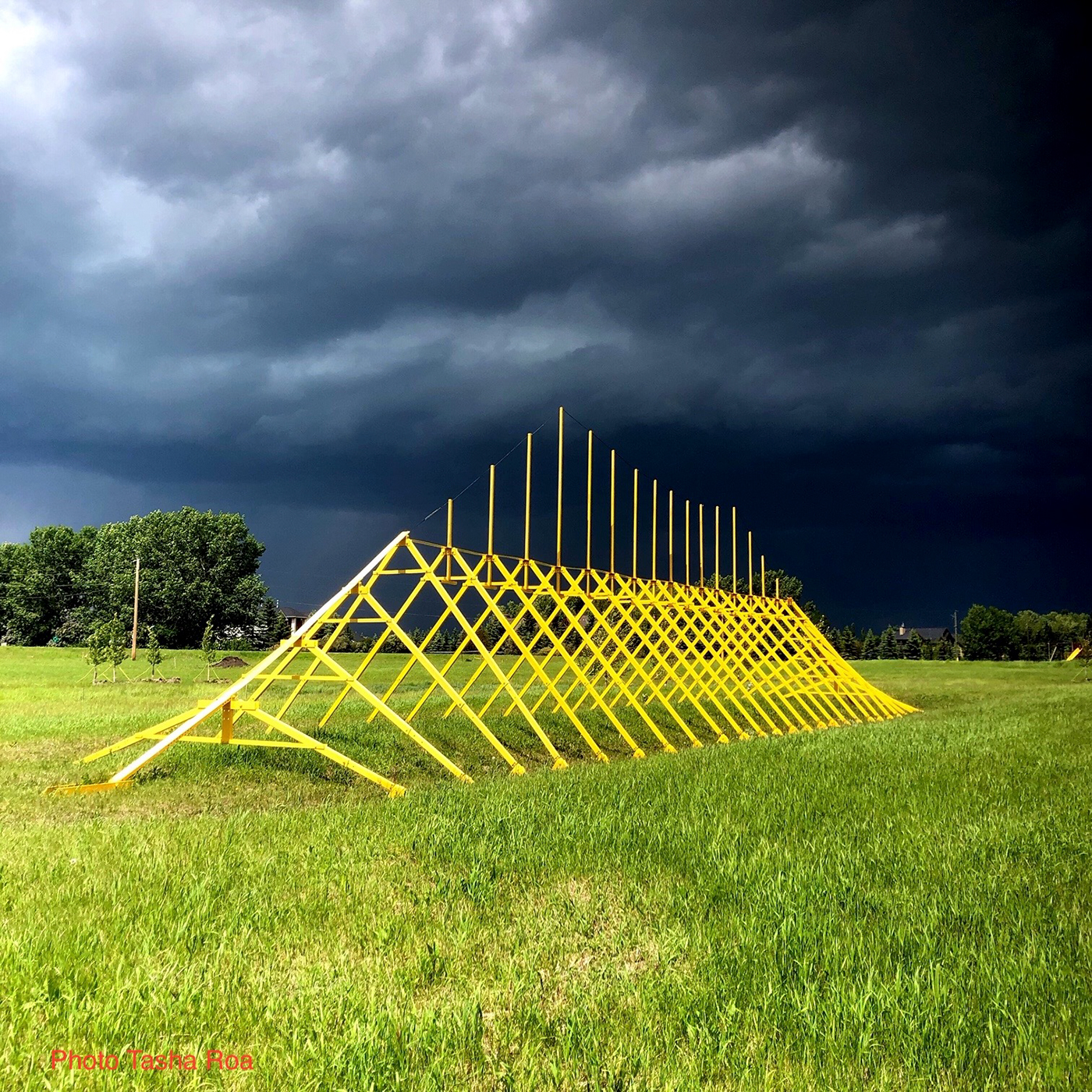 One of Calgary's best-kept secret attractions is quite the feat: This sprawling 20-acre site west of the city is working towards being the largest sculpture park in Western Canada. Founded in 2007 by artists Katie Ohe and the late Harry Kiyooka, the art-in-nature destination has more than 100 pieces on display throughout its grounds. This season, it has gained a new one: The Doodle #4 by Ohe is a 12-foot-high site-specific sculpture based on works from her 2020 solo exhibition at the Esker Foundation. Take a guided tour of the park to get the full scope of it and the other installations — both the large-scale sculptures around the property and the smaller ones in the private gardens around the founders' home.
Why you should go even if you're not into art: With pathways that wind through the rolling fields of the sculpture park, you'll enjoy a lovely day in nature, no matter if you go for the guided tour or a self-guided jaunt. You're bound to be in awe of the juxtaposition of striking contemporary sculptures set against a backdrop of trees or a pond on the prairie.
244034 Horizon View Rd., 587-391-9837, koartscentre.org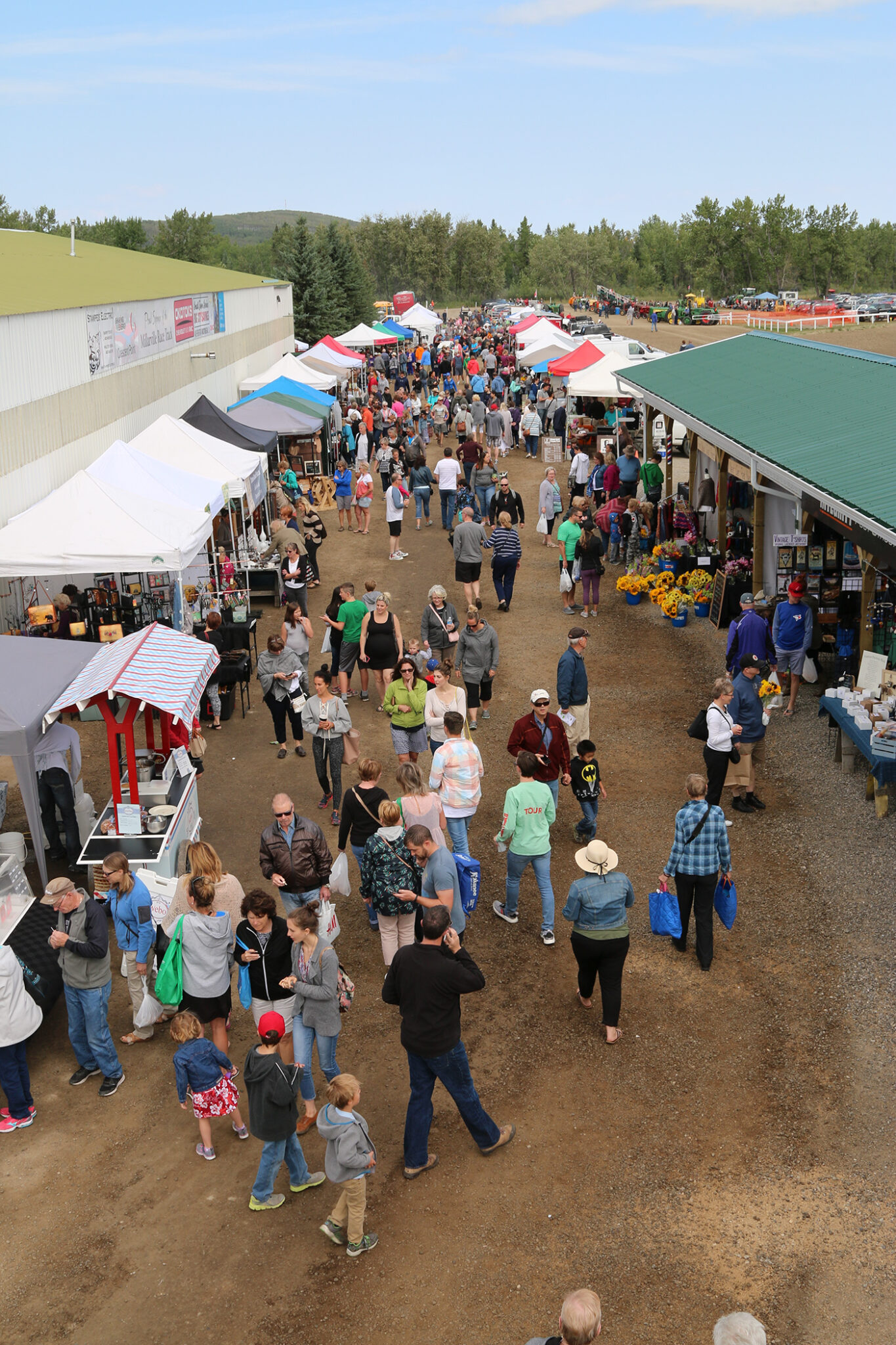 Nestled in Foothills County, 35 minutes southwest of Calgary, you'll find what's like a mini-Stampede grounds — minus the midway (but there are mini doughnuts, at the weekly farmers' market). The Millarville Racetrack has been the site of horse races since 1905; today, there's also an annual country fair (August 20 to 21), and a chuckwagon racing and rodeo event (September 9 to 11).
Why you should go even if you're not into horses: The Saturday farmers' market is where you'll find everything from local produce and homemade jams, to goat-milk soap and handcrafted birdhouses from the stalls of the nearly 200 vendors. And, on June 18, the Millarville Half Marathon returns after a two-year hiatus, meaning you can run from Black Diamond, though the verdant foothills, to arrive at the Millarville Farmers' Market on its opening day.
306097 192 St. W, Millarville, 403-931-3411, millarvilleracetrack.com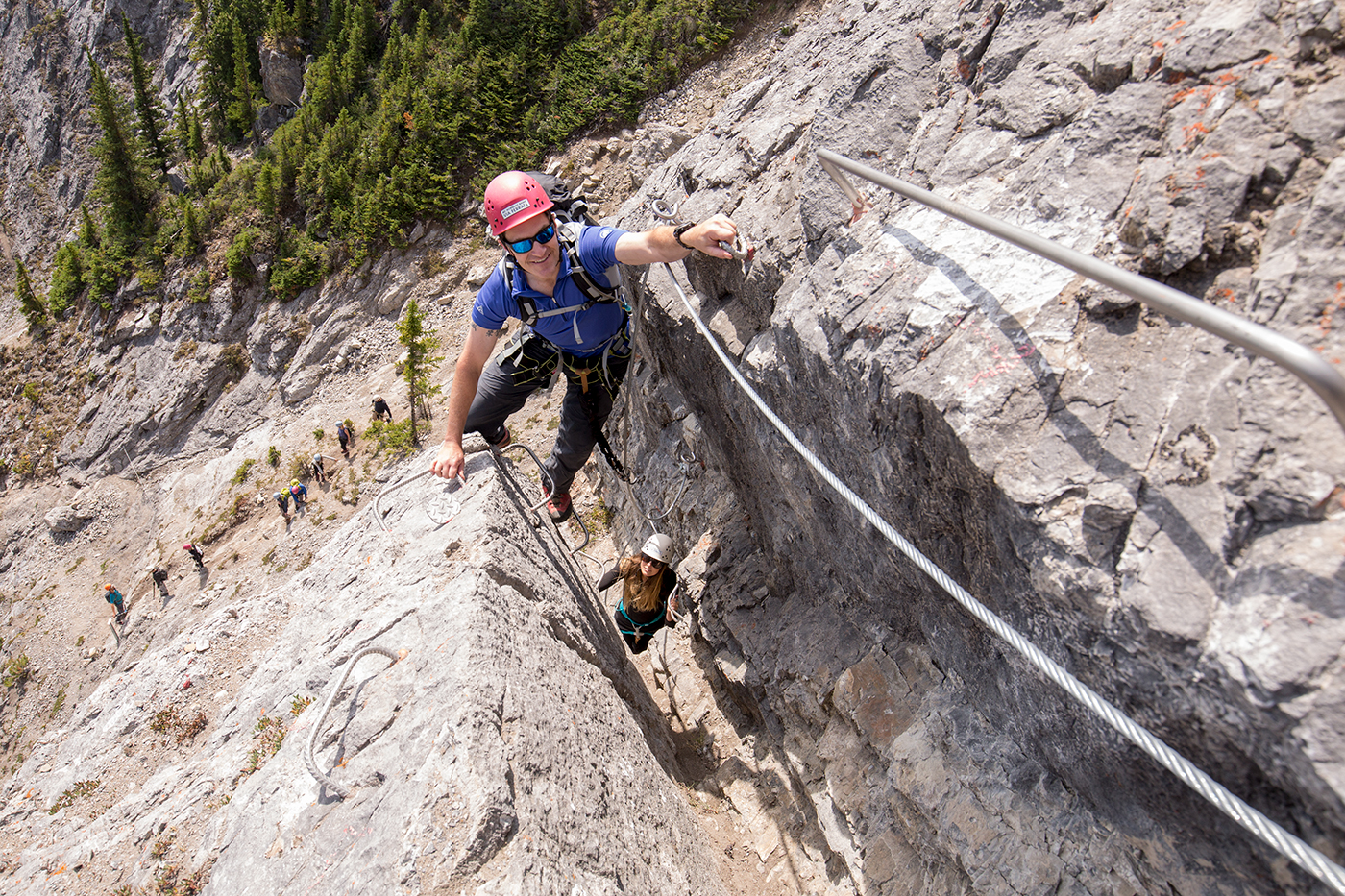 You'd be forgiven for thinking Mt. Norquay slowed right down after the ski season wrapped up. But this resort, located just 6 km from the town of Banff, doesn't skip a beat, with hiking and via ferrata season in full swing come June. Translating to "iron road" in Italian, via ferrata is a guided climbing experience that sees you suit up in a harness that connects you to a steel cable pathway running along a mountain route. Mt. Norquay now offers six routes, from the Explorer, which takes up to 2.5 hours to complete, to the new-last-year Mountaineer, which connects all the routes in one eight-hour climb spanning 3 km and 500 m of vertical gain.
Why you should go even if you're not an adrenaline seeker: While no climbing experience is required for the via ferrata tours, you may simply want the epic view without the epic mountain traverse. If that's the case, ride the North American Chairlift nearly 7,000 m up the mountain to the Cliffhouse Bistro. Inside, you'll be treated to an unbeatable vista while dining on all-day brunch options such as shakshuka, or lunch dishes like the burger topped with double-smoked bacon and an onion ring.
2 Mt Norquay Rd., Banff, 403-762-4421, banffnorquay.com