With the weather heating up, we're all looking for ways to spend more time outdoors. A favourite spot is the Wilder Institute/Calgary Zoo, which has several new activities and attractions on offer right now and into the summer. And these new additions aren't just geared for families with kids. There's something for everyone — even some adult-only outings.
Here's a rundown of five things to check out soon.
Don't miss infant gorilla action
Get your cuteness quota filled with one of the zoo's youngest members, Eyare, a Western lowland gorilla who celebrated her first birthday on April 20. This little cutie can often be seen clambering on her mom, Dossi, as she continues to grow and gain confidence. Watch her explore, play and forage with her family. And, the bump watch is on — Yewande is pregnant so another bundle of cuteness may join the troop soon. If all goes well, you'll get to see Eyare play with her half-sibling this summer.
This adult-only dining series that launched earlier this year features delicious dinners curated by Grazer's executive chef Kenneth Titcomb with alcohol pairings from locally inspired partners along with guest speakers. Two dinners remain in the series with one happening on May 19, featuring Canadian wines introduced by experts from the wine industry, and one on June 23 in partnership with El Tequileno Tequila.
As part of the Wild After Hours events, on June 16, you can step into a whimsical wonderland at the Mad Hatter Garden Party in the Dorothy Harvie Gardens. This adult-only evening of music, games, fun, food and drinks features creatively curated Alice in Wonderland-themed food stations and unique concoctions served by local cocktail and drink vendors. Explore the decorated gardens and get a sneak peek of WildScapes (more info on that below), the zoo's upcoming garden sculpture attraction. Plus, quirky games and local musicians playing lively tunes will keep you entertained throughout the night.
Opening on June 17 and running through to mid-September, WildScapes will be a one-of-a-kind garden experience, not found anywhere else in Western Canada. It features 10 larger-than-life topiaries — shrubs and bushes masterfully crafted into some of the world's most stunning creatures. (Think Edward Scissorhands-esque creations.) Get your 'gram fix in front of a 24-foot-long, plant-based snake or a towering 21-foot-tall giraffe. WildScapes is included in regular zoo admission.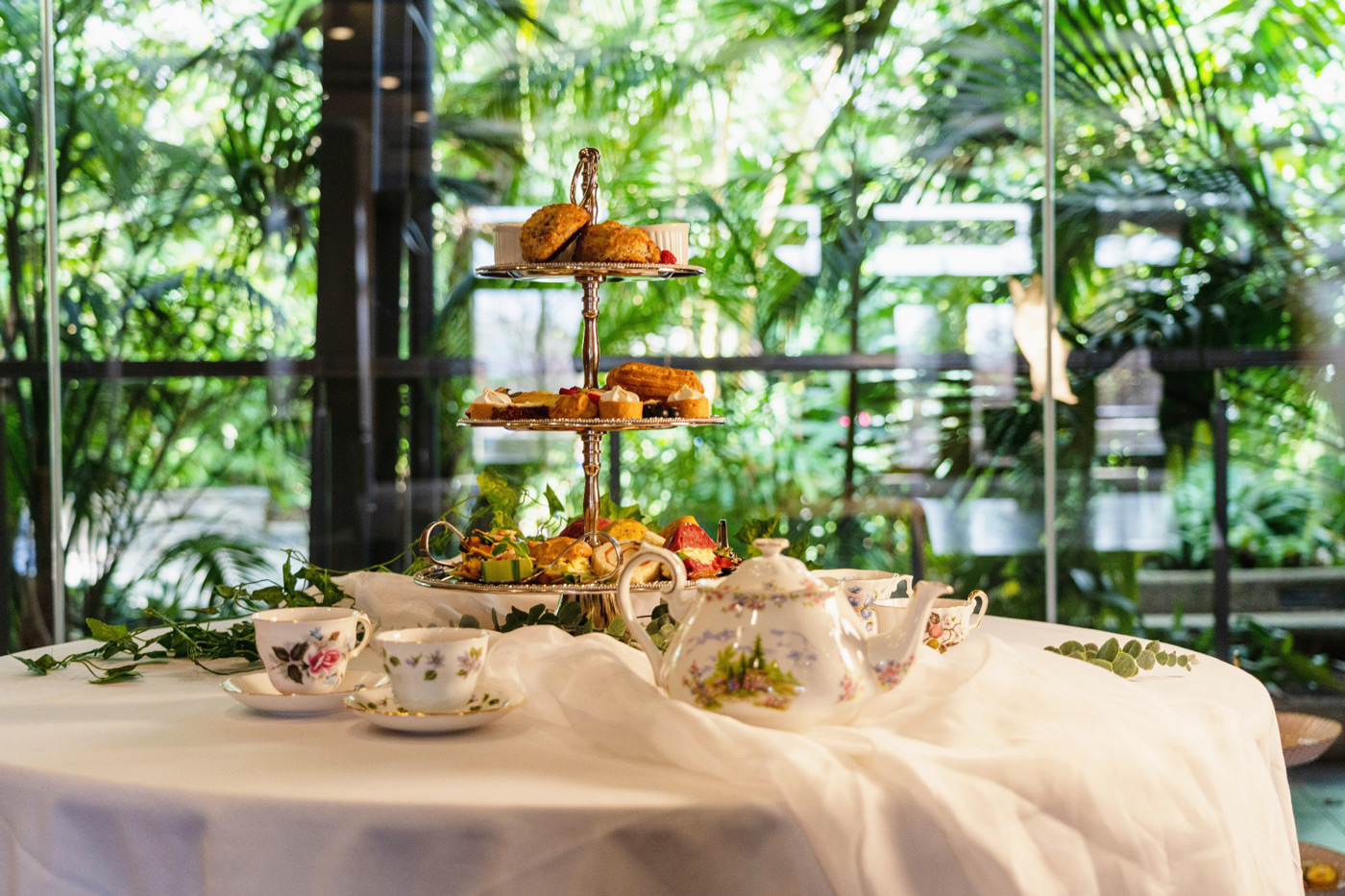 What better way to wrap up a day at the zoo than with high tea? Perfect for all ages, the new High Tea at the Zoo offers a tower of delicious treats like scones, finger sandwiches and mouth-watering snacks along with a selection of tasty loose-leaf tea. It all happens in the Enmax Conservatory with views of the beautiful gardens. Outdoor seating is also available so you can enjoy the sunshine with your treats. Choose from three arrival times (2:30 p.m., 3 p.m. and 3:30 p.m) on July 4, 16 and 30; and August 13, 20 and 29.
[Correction: This story has been edited to remove an incorrect term for the offspring of the gorilla.]