With the holidays just around the corner, seasonal light displays are starting to pop up. While there are resources like Lighten Up Calgary that will help you find some of the most extravagantly decorated houses around the city, you can also immerse yourself in one of the larger light displays that span over entire communities or businesses. Here are a few of those show-stopping light displays that will be set up around Calgary this year.
When: November 18, 2022 to Jan 8, 2023
Zoolights is back for its 26th year at the Wilder Institute/Calgary Zoo. A family-favourite, this holiday tradition features more than 200 light displays around the grounds, plus plenty of activities happening nightly. 
As always, the skating rink, firepits, Santa's Cabin and Instagrammable Tunnel of Light will be part of the festivities, but there are a few new exciting experiences added to the mix this year as well. In the Prehistoric Park, "Return to the Wild" follows the story of a whooping crane from its birth to its release back into the wild, and the "Polar Wonderland," inside Exploration Asia, celebrates winter and the animals of the North and South poles. 
For a kid-free outing, head in for adult night, check out the Beary Merry Holiday Party or rent a Snow Globe, a private experience that includes drinks and snacks for up to six people.
Calgary Zoo, 210 St. George's Dr. N.E., 403-232-9300, calgaryzoo.com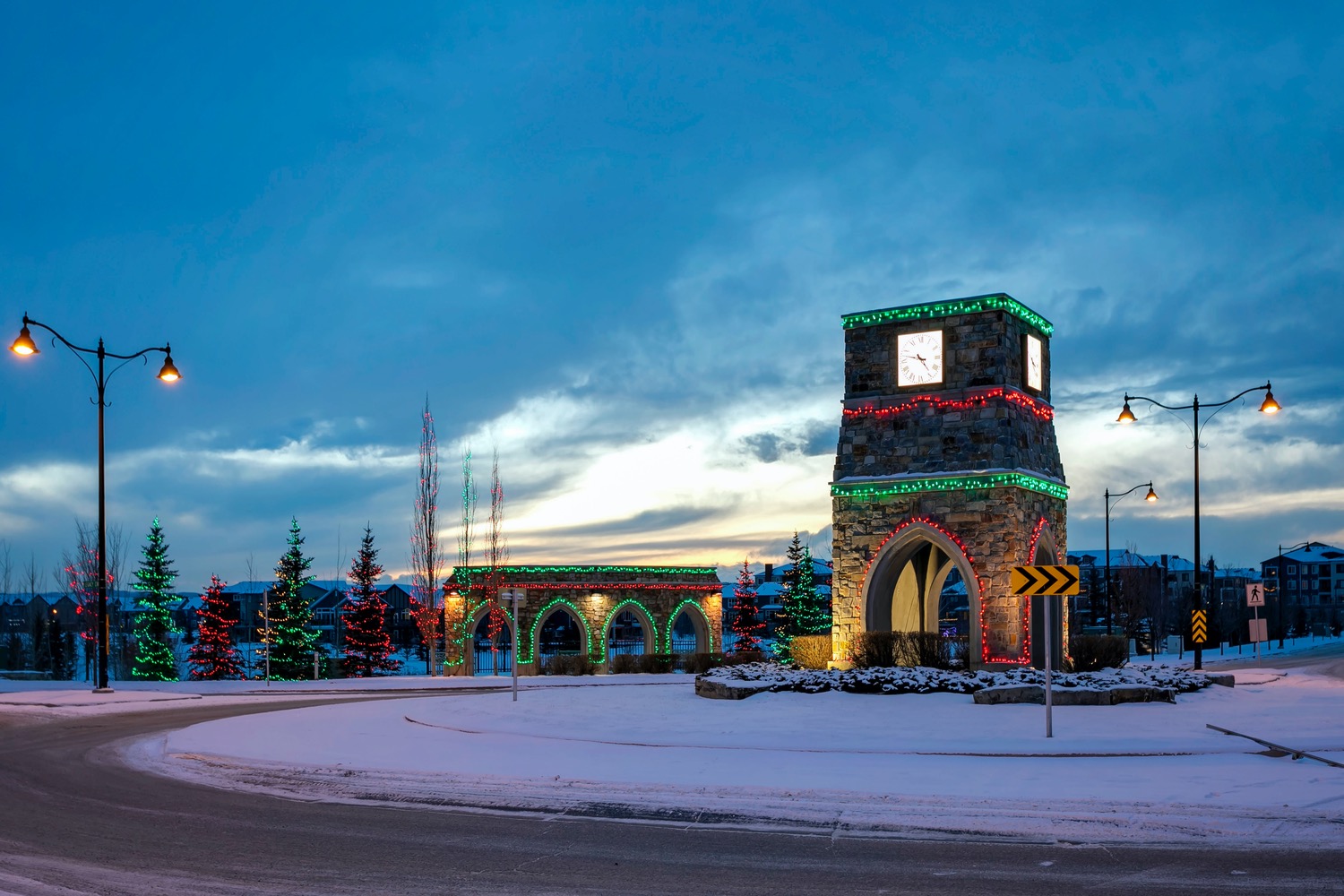 When: November 21, 2022 to January 15, 2023
Grab the family, hop in the car and head to the southern community of Legacy to view this free annual light show. The holiday display, put on by the Legacy Residents Association, features more than a million lights adorning sculptures, trees, playgrounds and show homes around the community.
The community of Legacy, legacyresidents.ca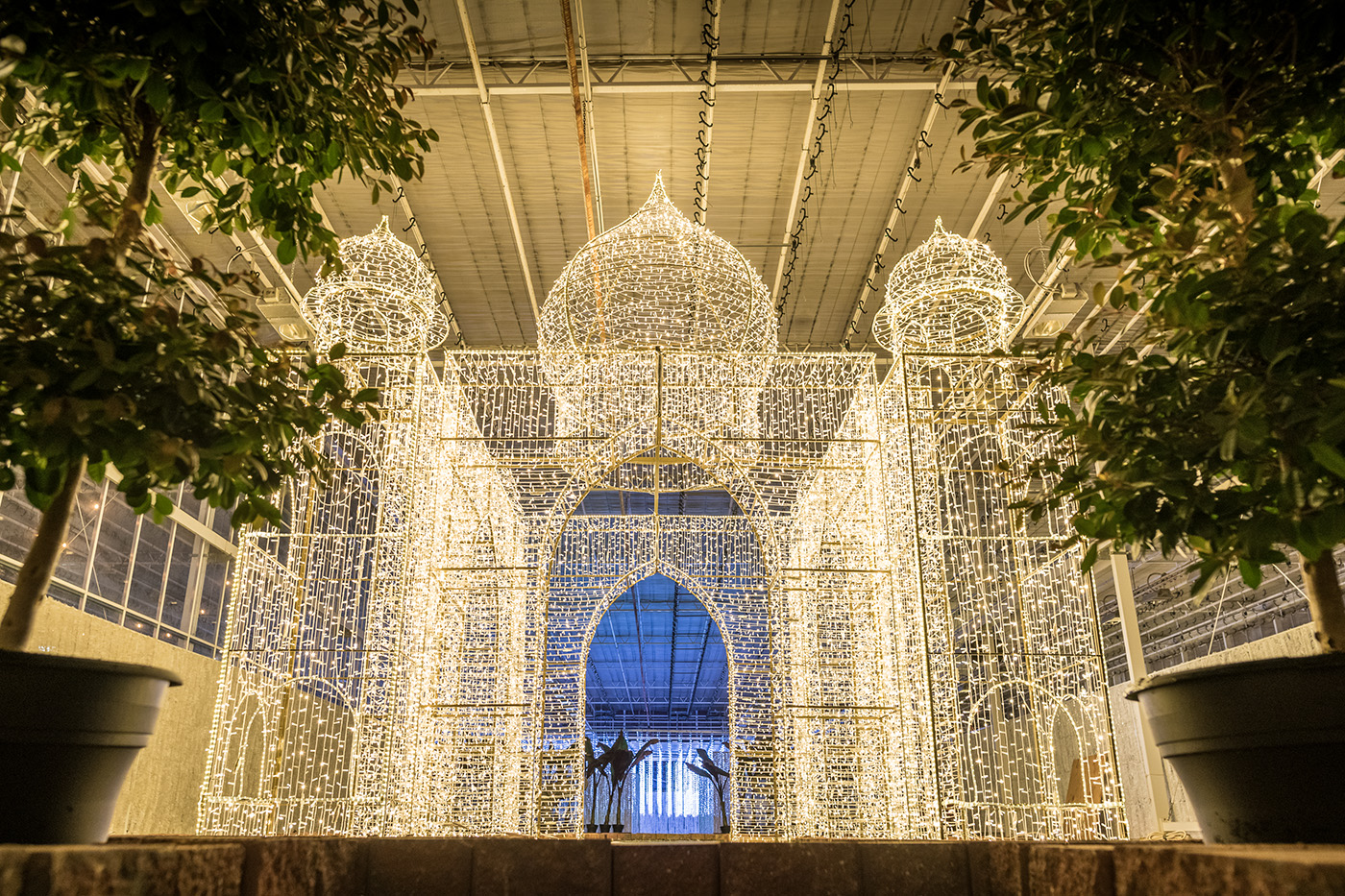 When: November 25 to December 31, 2022
Glow Calgary presents Christmas Around the World, a unique light display that follows Santa's journey around the globe. The more than 70,000-square-foot space features magically lit exhibits that take you through places like Holland, Mexico, China, India and France — all completely indoors. Hanging lights, light tunnels and lit picture frames are all part of this interactive lighting exhibit.
Food trucks and licensed bars will be serving snacks and drinks on-site, and special events, including a superhero-themed day, will be happening throughout the event's run. Admission is timed, and single tickets and group passes are available.
Nutrien Western Event Centre, 1800 Stampede Tr. S.E., glowyyc.ca
When: November 26, 2022 to January 7, 2023
As a way to bring some holiday cheer to Calgarians, the Lions Festival of Lights Society puts on this annual light show, now in its 36th year. You can drive by the display — one of Calgary's largest — or get out and actually walk among the lights. Admission is free, and lights are turned on from sunset until midnight daily (and until 1 a.m. on December 24, 25 and 31).
Confederation Park Golf Course, lionsfestivaloflights.ca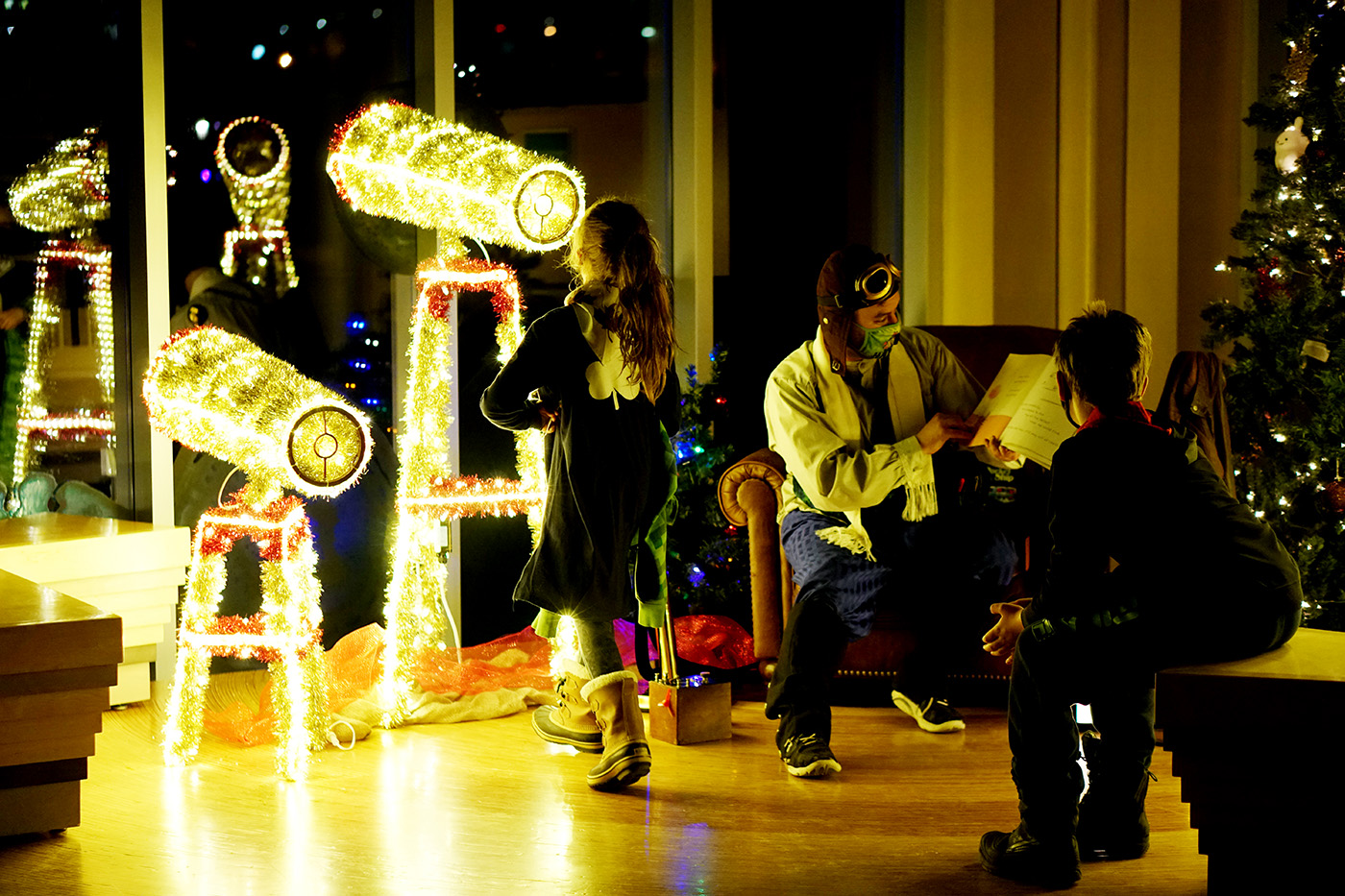 When: December 1, 2022, to January 2, 2023
Starting in December, Telus Spark is hosting Sparkle Sparkle, a collection of holiday-themed exhibits, light displays and more. Wander through an illuminated candy cane lane, an enchanted winter forest and a wintry space-scape, and enjoy some holiday-themed science experiments along the way. You can also grab a photo with Flint the robot dog, dressed as a reindeer.
Once you work up an appetite, head to The Sugar Shack for some sweet snacks for the family, or some adult beverages. Sparkle Sparkle is included with admission to Telus Spark, which means you can enjoy all the other science centre activities while you're there.
Telus Spark Science Centre, 220 St. George's Dr. N.E., 403-817-6800, sparkscience.ca
When: Starting December 9, 2022
Too cold to wander outside and gaze at Christmas lights? Spruce Meadows has the perfect solution. Every year, its grounds are decorated with a sprawling display of twinkling lights, available to view from the comfort of your vehicle. Check back for more information on this event soon.
Spruce Meadows, 18011 Spruce Meadows Way S.W., sprucemeadows.com