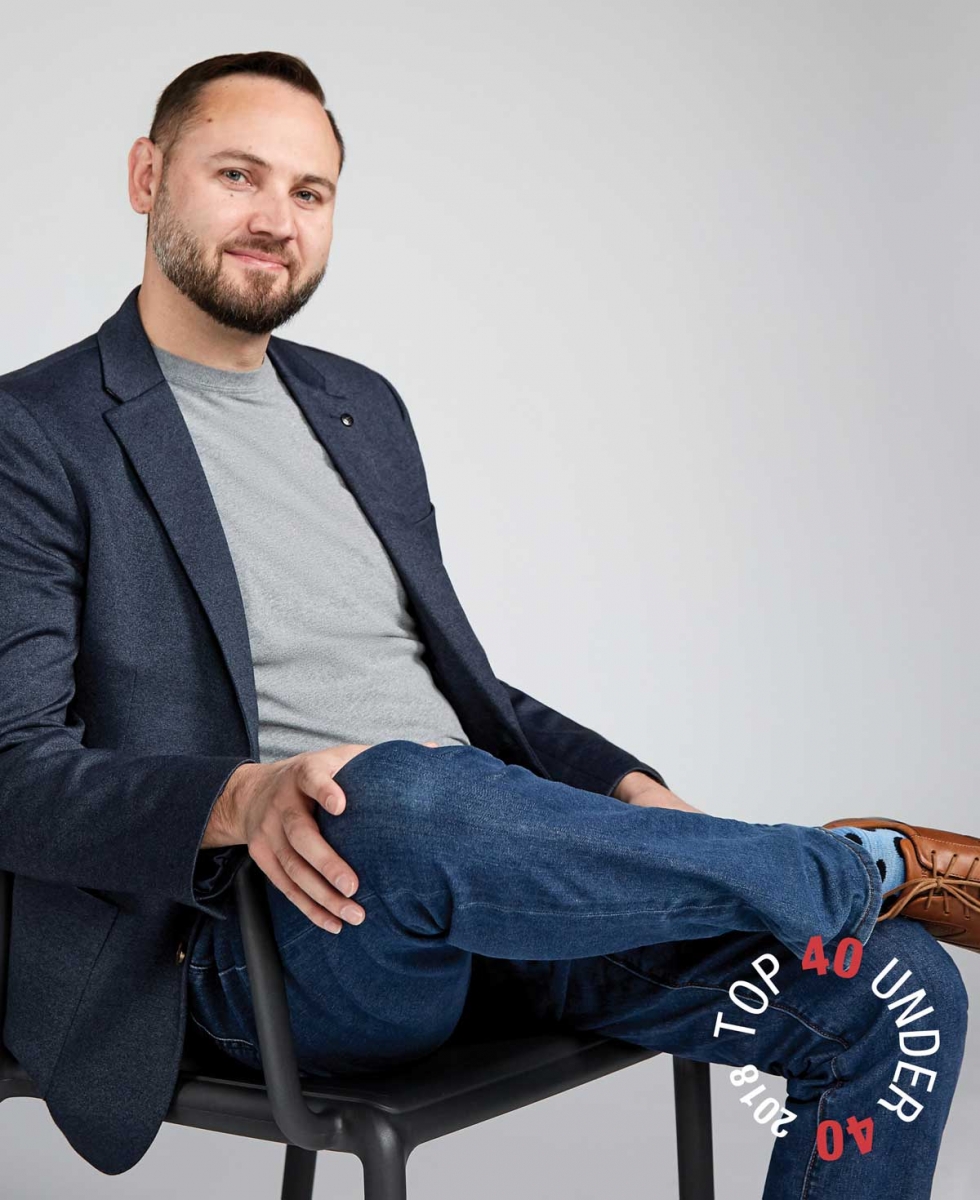 Age: 35
Job title: President and Executive Producer, Calgary Pride; Vice President, Travel Gay Canada; Founder and Chief Facilitator, Collectivity; Co-Founder, Kingsley Creative; Program Lead, Event Management Program, Bow Valley College
Why he's a 2018 Top 40 Under 40:
Jason Kingsley has helped make Calgary Pride one of the fastest growing Pride festivals in Canada. He also advocates for the gender- and sexually diverse community by running diversity and inclusivity training. In addition, he's an entrepreneur and teaches at Bow Valley College.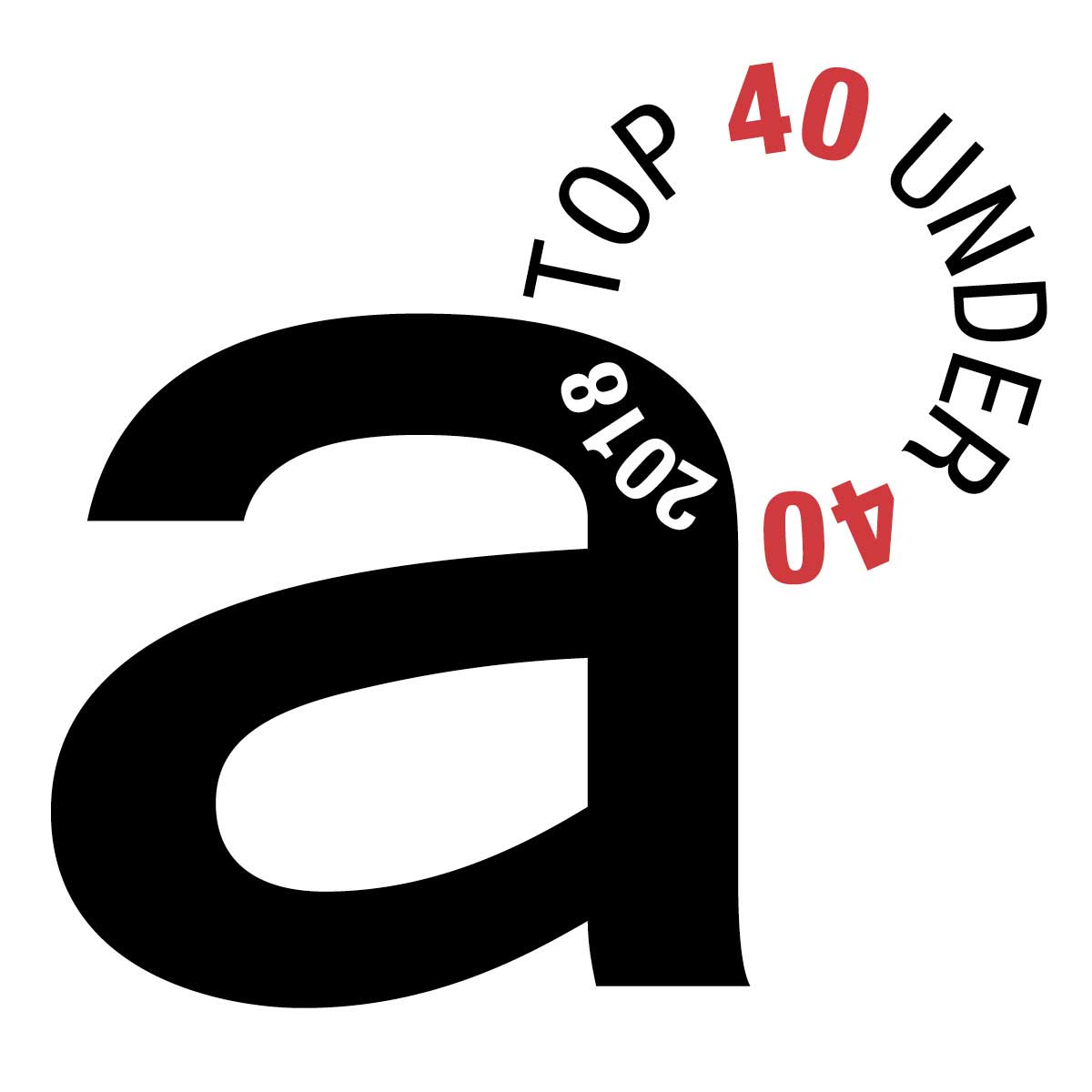 When Jason Kingsley became a member of the board of directors for Calgary Pride seven years ago, it was a three-day event with a parade that drew around 4,000 people. Since then, Kingsley, who has served as Calgary Pride's president and executive producer for the past two years, has helped it grow into a festival that now stretches over 10 days and encompasses almost 60 events, including the parade, which now attracts about 80,000 spectators and more than 7,000 participants. "We've seen it grow tremendously over the past couple of years. We continue to kind of joke that we're the fastest growing Pride in Canada," he says.
Beyond the numbers, impressive as they are, Pride has also helped pave the way for the formal apology from the Calgary Police Service (CPS) to the gender- and sexually diverse (GSD) community earlier this year. The apology marked a major move forward — acknowledging and accepting past wrongs and committing to working toward a better relationship between the police and the GSD communities.
While it was certainly a team effort, the exponential growth of the festival in terms of both participation and impact would not have been possible without Kingsley's event management expertise and entrepreneurial background. Alongside his work with Pride, Kingsley leads the event management program at Bow Valley College. He is also the co-founder of Kingsley Creative — a specialized event management and production company.
Kingsley is also a founder and chief facilitator for Collectivity, a company that creates and leads diversity and inclusion training, workshops and consultations. Collectivity has worked with Travel Alberta, Tourism Calgary, the Calgary Stampede and the CPS, as well as other local organizations.
Kingsley's drive to build both his volunteer and professional life around advocacy comes from experiencing discrimination first-hand. In 1997, when Kingsley moved with his family from Toronto to Calgary as a teenager, he found this to be a city that wasn't as open to inclusion as he has helped make it today. "The high school I went to wasn't openly accepting at that time," he says. "And so, Pride was the one day of the year where you could go out and be yourself. I didn't have to hide or censor any part of my identity and I was just free to be my authentic self."
That one-day-a-year freedom turned into the motivation that fuelled other aspects of Kingsley's life. Though his work and advocacy endeavours are multi-faceted, he has managed to make them work together toward one goal: a more inclusive Calgary.
"There's been a lot of progress, but we haven't reached that destination yet," he says. "There's still adversity that people face, and as long as people still face these challenges and can't be free to be their authentic selves, that's what still motivates me." —Hadeel Abdel-Nabi