Calgary is about to learn a lot about glassblowing. There's a new truck in town, but it's not a moving truck (not anymore, at least), and it certainly doesn't function like an ordinary truck. It's a mobile glassblowing studio, complete with all the essential glassblowing tools and equipment, and even a stage.
This is the Glass House Fine Art Collective. It's Mandy Patchin and Kai Georg Scholefield's studio – and the only mobile glassblowing studio in the country – as well as a venue for live glassblowing demonstrations, events and classes.
Who is Glass House Fine Art Collective?
Glass House Fine Art Collective was founded by Patchin and Scholefield in 2015. Scholefield has a BFA in glassblowing from ACAD and used to be a co-owner of the Bee Kingdom Glass. Patchin says she "learned glassblowing on the streets," discovering her love of the art form after taking courses at various locations in Calgary and at the Pilchuk School of Glass in Seattle.
Building a mobile glassblowing studio
Both artists love creating glass art, as well as functional cups, vases and ornaments. But what they love most is teaching and sharing how it all works with the public.
"The idea for a mobile glassblowing studio grew organically," says Scholefield. "We knew we wanted to do a show outside for people. At first we thought we'd have a small studio that would be five-feet-long that we could pull behind a truck." The idea grew. A lot. The result is a studio in a 2012 industrial truck originally from Ontario.
The mobile glassblowing studio is 26 feet long and 8 feet wide. One of the walls of the truck comes down to become an 8-foot by 16-foot stage. (The stage door was created by a food truck manufacturer.) It took the duo less than one year to get the whole plan together, and outfit the truck with the stage, the electrical and all the glassblowing equipment.
How it all works
The truck is currently the artistic duo's only studio. "We wanted both a brick-and-mortar studio and a mobile one," says Patchin. "We started with a mobile studio because what we love most is teaching and being able to share this experience with other people."
And it has all the usual elements that any glassblowing studio has. There's a melt furnace kept at 1,200C so the 130 pounds of glass held inside is molten. A propane reheating station is kept at 900C (glass is reheated here before cools to 500C and isn't as malleable). And there is an annealer, which is like an oven, cooling pieces gradually over 12 hours so they won't crack. There is also the propane tank – one tank allows for about 10 hours of work – and several sharp molding tools. Unlike a normal studio, the melt furnace is electric rather than gas-powered, the artists are working with the elements rather than indoors, and the hot equipment can't be left on 24/7 for obvious safety reasons.
"There are more variables when working on a truck," says Patchin. "So we're constantly learning."
The truck (which Scholefield calls Optimus Prime) was officially completed in October 2015 and the first live glassblowing show was in November 2015 at the Millarville Christmas Market. During the shows, Patchin and Scholefield demonstrate how glassblowing works to a crowd of people – and even take some up on stage to try it out. The collective also hosts private glassblowing classes.
The duo parks the truck out in Springbank, but Calgarians can find it next to the New Edward Gallery in Crescent Heights several times a year. The artists are also trying to find semi-permanent spaces for the truck in the city. Keep an eye on glasshousecollective.com and the collective's social media pages to learn where you can find the truck around the city.
What's next for Glass House Fine Art Collective
The next step is to weatherproof the truck by adding an awning, adding more glassblowing equipment and to put the collective's logo on the truck's exterior. Glass House is also currently crowdfunding for a trip across North America.
"We want to take the glassblowing message further," says Scholefield. The goal is that within the 2016/2017 fiscal year, the duo will showcase the glassblowing demos at various markets, festivals and schools across the continent.
To learn more about Glass House Fine Art Collective, its location or to book a glassblowing class, visit glasshousecollective.com. To learn more about the indiegogo campaign, visit indiegogo.com.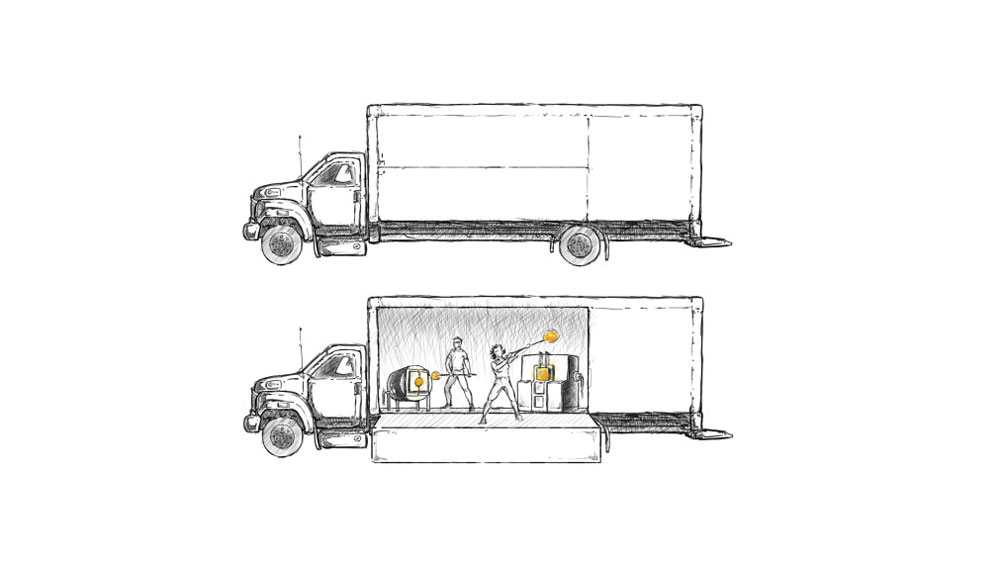 illustration by kai georg scholefield
Scholefield's illustration demonstrates how the mobile studio looks and functions.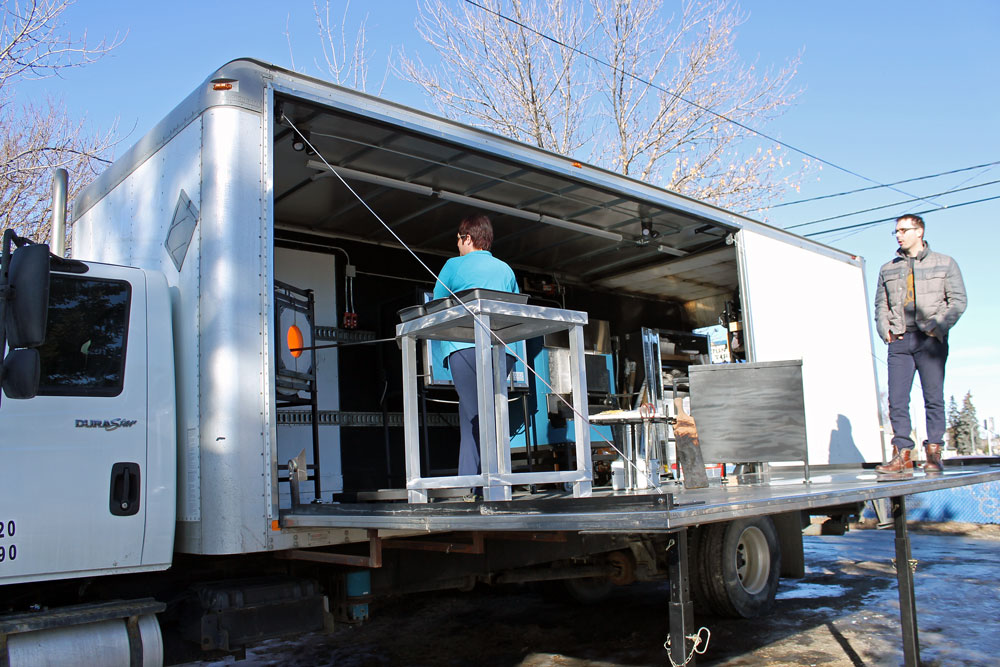 photograph by karin olafson
The truck up and running outside the New Edward Gallery on February 15.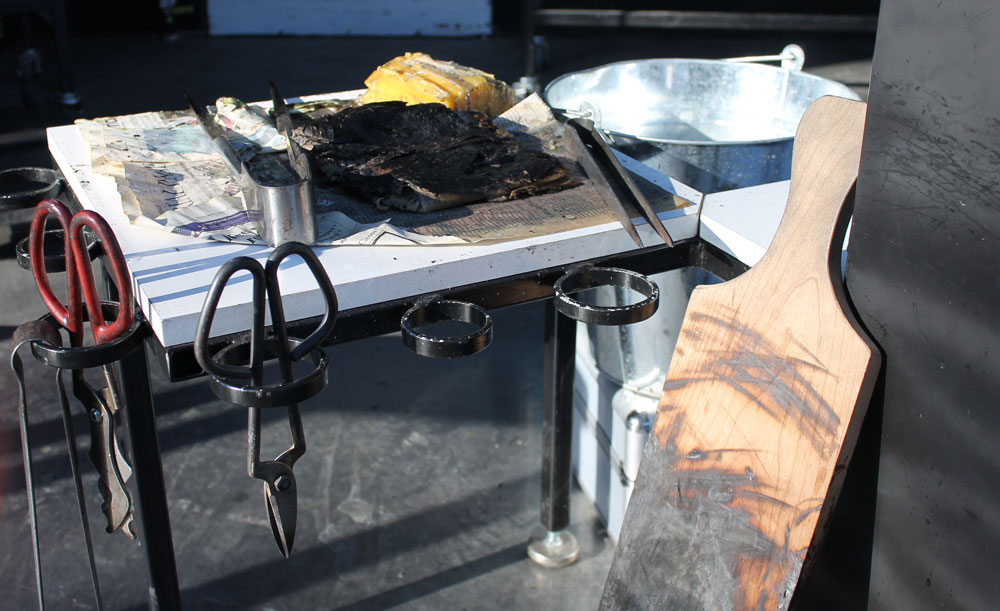 photograph by karin olafson
A few of the tools used to sculpt the glass.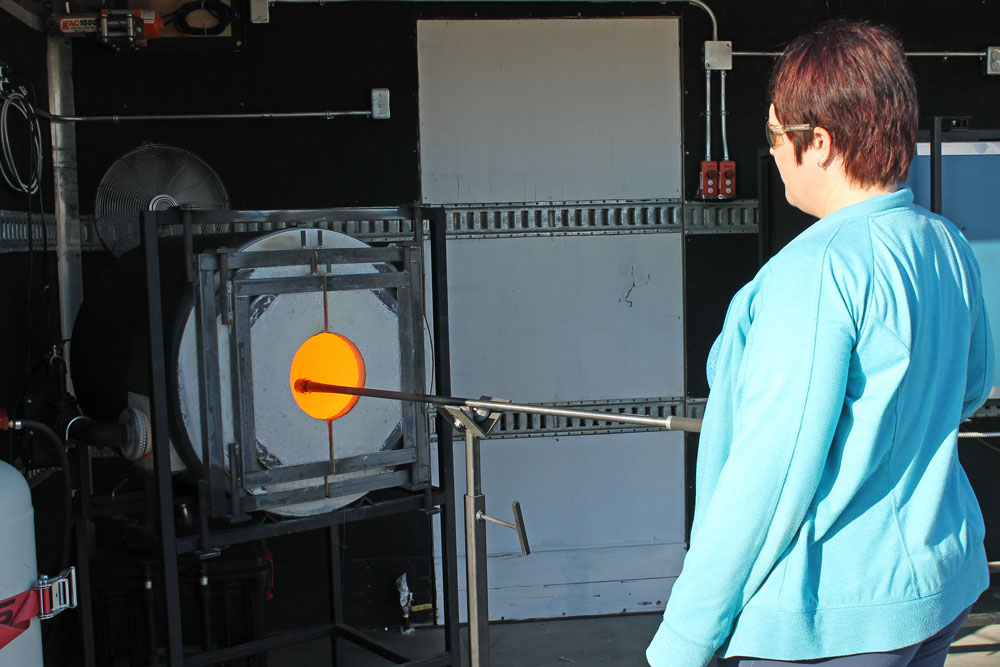 photograph by karin olafson
Mandy Patchin reheating glass at the reheating station in the mobile studio.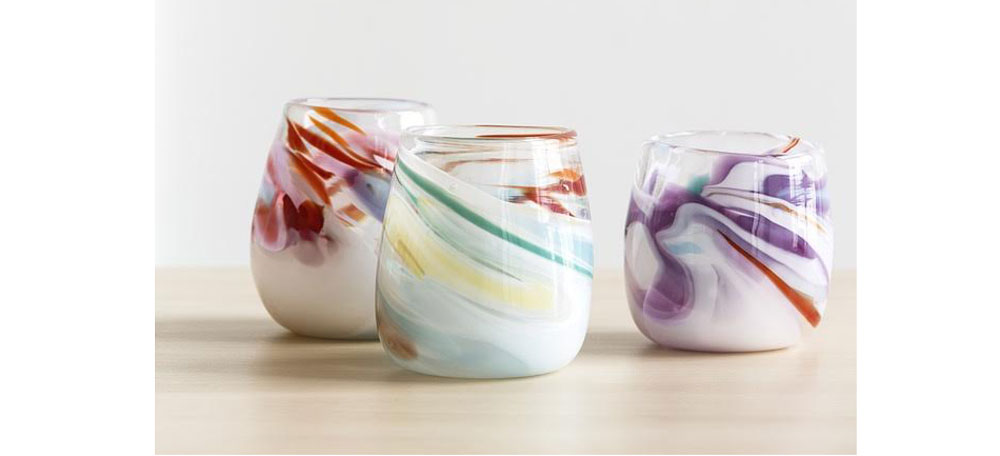 photograph courtesy of glass house fine art collective
Glassware created by Glass House Fine Art Collective.