For all the talk about the everlasting nature of the Internet, there are relatively few websites from the 1990s still around, most having folded or faded away as interests and technology change.
This is not the case for VisualOrgasm.com, a website founded by Calgarian Adam Melnyk in 1998 that has been documenting the Canadian graffiti scene for more than 18 years.
Melnyk came to graffiti in 1996 as a way to take part in a culture that fascinated him. "I was trying to figure out my place in hip hop culture, and my line was I was too cheap to DJ, too fat to breakdance and too white to rap, so I went with graffiti," he says.
Marrying his passions for photography and graffiti, Melnyk and a few friends decided to start the website. "The idea of a website was kind of new back then," he says.
Since 1998, the site has amassed more than 15,000 photos, with contributions from people across the country, though Melnyk admits he's done a fair amount of legwork himself; he still has a personal collection of nearly 45,000 photos yet to be published.
In addition to the site, in 2011, Melnyk branched out and published a book, Visual Orgasm: The Early Years of Canadian Graffiti, which documents Canadian graffiti from 1980 to 1993 through interviews and images.
This need to document the art form's past is one Melnyk considers vital for posterity. "To me, the most interesting part about graffiti is that history disappears, and that's why I wanted to do a book on it," he says. "You can't really find art that's featured in this book because it isn't around anymore."
Though the Canadian graffiti scene is strongest out east in cities like Montreal and Toronto, Melnyk says there's no lack of talent at home. "We certainly have graffiti writers that are well known nationally, maybe some across North America," he says. "One would be Conz. He's been involved in the graffiti scene for quite a while and does very detailed characters [and] interesting 3D stuff."
After nearly two decades of upkeep, Melnyk says he still wants the website to be the place where people go to learn about Canadian graffiti, because "there are lots of people coming into [the scene], and it is important to educate them on how we are where we are right now."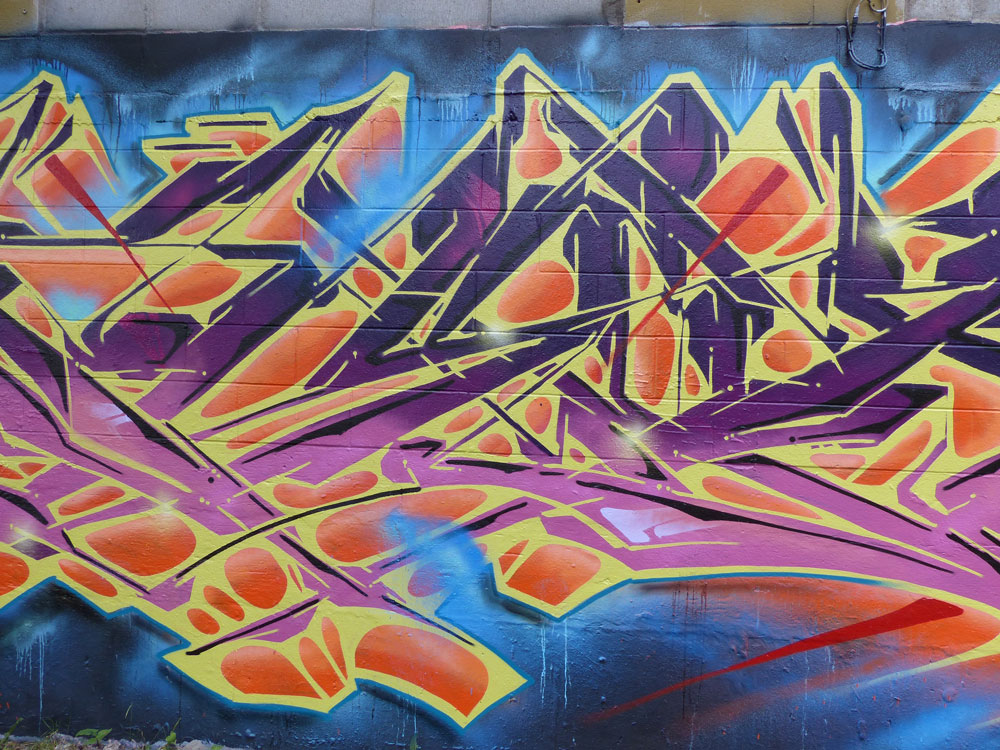 Photograph courtesy of Adam Melnyk
Graffiti art by the artist Afex.