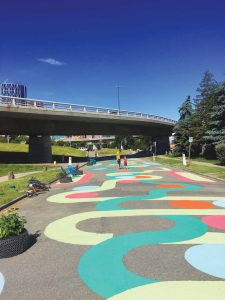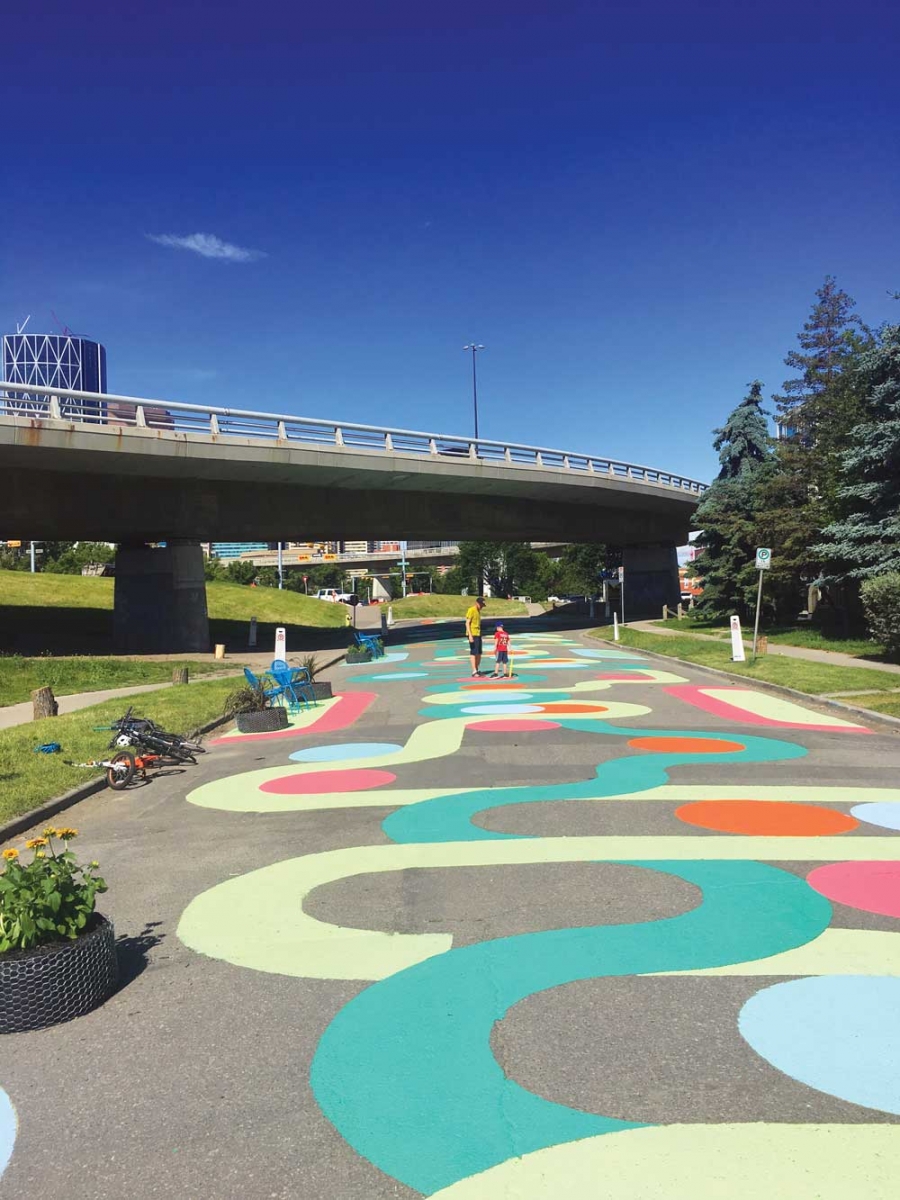 Reviving underused public space is an old idea. Entrusting the design to individuals who still break for recess, however, is rather new. It has also transformed the dingy area underneath the 4th Avenue flyover in Bridgeland into an engaging urban space.
Grade 6 students from Langevin School, just up the street from the flyover, have helped lead the process to revamp the patch of land northeast of the intersection of Memorial Drive and Edmonton Trail. Nearly 60 students were involved throughout the process, from back-and-forth idea generation with University of Calgary Environmental Design students, to community consultations and presenting in front of the City's planning commission.
"[The kids] could really see the potential, where maybe grown-ups might have a harder time," says City of Calgary transportation engineer Jen Malzer. "It was a great way to include more ideas."
Twelve-year-old TJ Mundra was excited to break the grown-ups' longstanding monopoly on urban design. "Adults would probably just want to sit there and read books," says Mundra. "We're actually going to engage with the space and play."
The plan is for the flyover area to eventually feature trees, a plaza, outdoor furniture, a boardwalk, play areas and a flood-mitigating rain garden. Not content to wait for the permanent installations, the students began transforming the area last summer. The class painted a vibrant street mural and brought in temporary patio furniture, ping pong tables and foosball tables.
Langevin teacher Kate Logan says that since many of the school's field trips are downtown or on St. Patrick's Island, the students are regular users of the flyover area, which fostered their enthusiasm for the project. "These are real, active citizens," says Logan. "They have an investment in this area and want it to be safe, creative, and aesthetically pleasing."