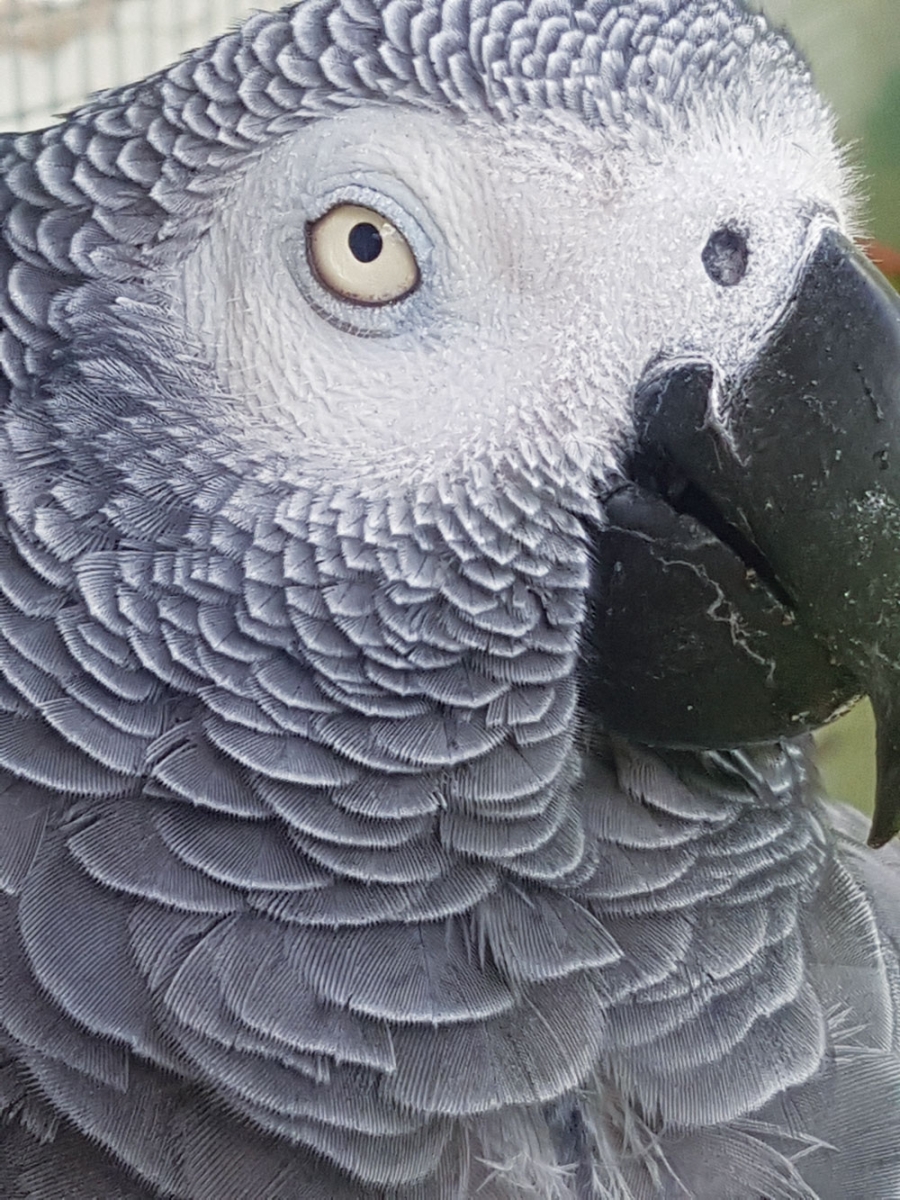 photograph by robin horemans
Quentin the Congo African Grey Parrot is often used by Robin Horemans to demonstrate a new behaviour or skill for the students at the Calgary Bird School.
Robin Horemans, a behaviourist with Birdline Canada (a non-profit rescue organization for parrots), noticed there were several obedience schools for dogs in Calgary, but nothing to help Calgarians teach their pet birds skills for better behaviour. "I realized there was a big gap where education was needed to meet the care of the birds," says Horemans.
To bridge this gap, she started the Calgary Bird School in January 2016, with a mission to help bird owners build more reciprocal relationships with their feathered friends.
Calgarians and their pet birds have since flocked to her classes, which have a maximum of 15 birds per session, and rotate four core lessons that can be started at any time. The focus of each lesson differs; one of the basic skills taught is the "step-up," where the bird learns to move onto an extended finger.
Horemans offers classes for birds of all sizes – from macaws to budgies. Smaller birds attend special classes called "Taming Your Tiny Dragon," where they can learn to go through hoops or even dunk a tiny basketball.
Horemans says every bird's progress is different, but that, ultimately, there is something to be learned for every bird and bird-owner that attends.
Upcoming classes at the Calgary Bird School take place on Nov. 2, 2017, Dec. 7, 2017, Feb. 1, 2018 and Mar. 1, 2018. January classes to be announced. For more information and to register, visit calgarybirdschoolcom.