Come blizzards or chinooks, the holiday season in Calgary is always a joyful occasion when the city shows off its vibrancy and culture of community and giving back. In the spirit of creating that vibrancy, the faces behind some of Calgary's hallmark winter celebrations share what life is like during their busiest season and what makes their festivities particularly memorable.
---
Roz Freeman
Special Events and Promotion Advisor, Calgary Zoo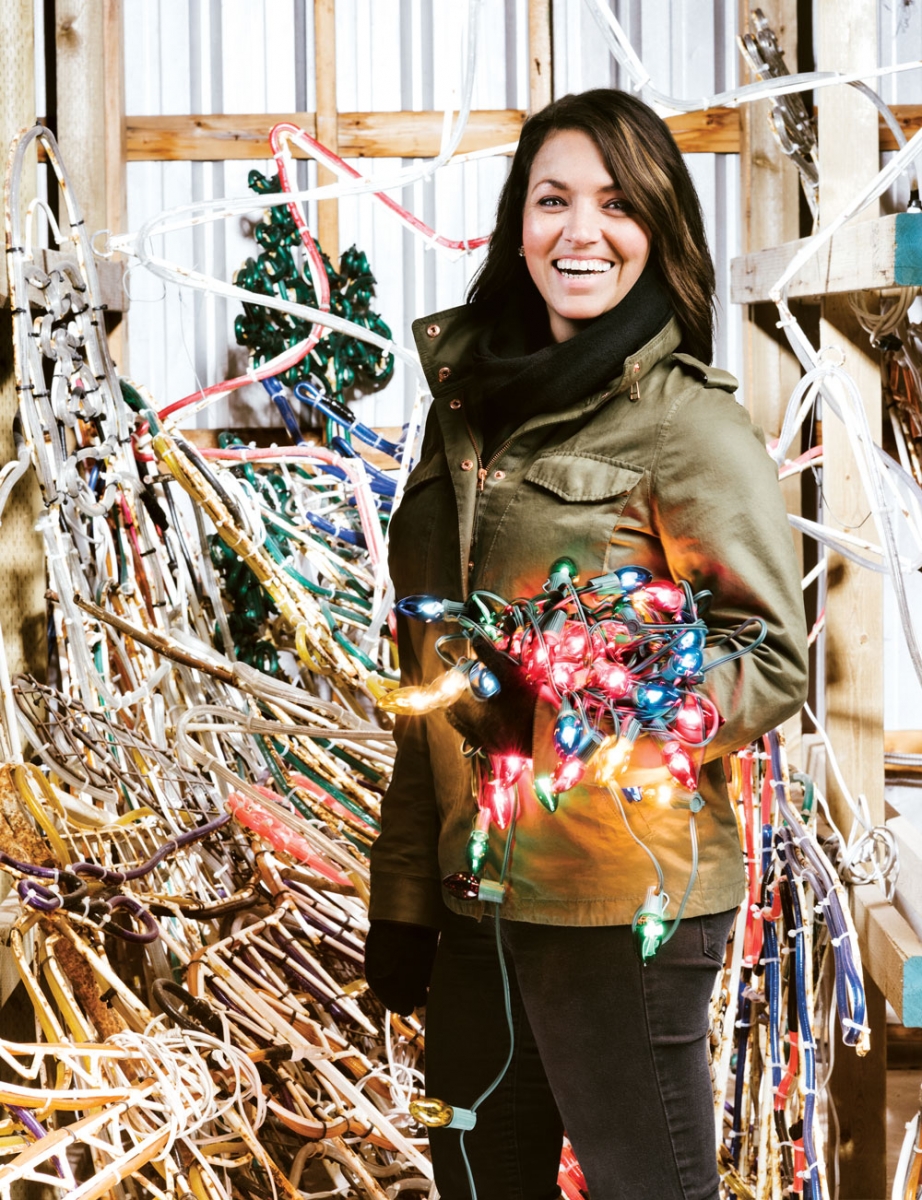 The Calgary Zoo's spectacular electric light show, Zoolights, has become a much-anticipated tradition for the city. Running from Nov. 25 until Jan. 8, the event makes for wide-eyed children and adults, alike. Roz Freeman has worked for the zoo for the past five-and-a-half years and is part of the team that puts together Zoolights and other popular annual events such as Easter Eggstravaganza, Dinosaurs Alive and Illuminasia.
Freeman says organizing Zoolights is quite a lengthy process, with her team starting to plan the event in April. The zoo's team of technicians works for nine months of the year — beginning after Labour Day — setting up, maintaining and taking down the 1.5 million lights that make up the show.
"The team we work with is absolutely fantastic and there is a lot of support because these events are very big," says Freeman.
What do you enjoy most about the zoo during the holidays?
The general feeling on the grounds. It's a very happy time; it's seldom that you have complaints or anything goes really wrong. It really is this magical moment on the grounds.
Outside of work, what do you enjoy most about the holiday season?
There is a group of us that have developed this Christmas Eve tradition. They'll come to Zoolights and then we all go to one of our houses and get fondue ready — which is a tradition from my childhood. We have fondue, open presents and hang out.
What are some of your favourite holiday memories?
Fondue with my family, for sure. No matter where we have ever been, we have always done fondue. We used to do it out at my grandparents' farm and it was this beautiful sense of family. My grandmother used to play a "go-fishing" game, so she would hide herself behind a chair and we would hold a piece of wood with string on it to "cast" towards her and she would put little gifts on it.
What tips do you have for Calgarians to enjoy their holiday season?
Our city offers a ton of incredible opportunities to get out of the house and do stuff, so my suggestion is to not lock yourself up, to continue to do the things you have always done and to seek new stuff. So if you have never been to the Spruce Meadows Christmas Market, you have to go; if you have never been tobogganing behind McMahon Stadium, do that and, of course, come to Zoolights.
1300 Zoo Rd. N.E., 403-232-9300, calgaryzoo.com, 
---
Morgan Haight
Managing Partner and Buyer, Rubaiyat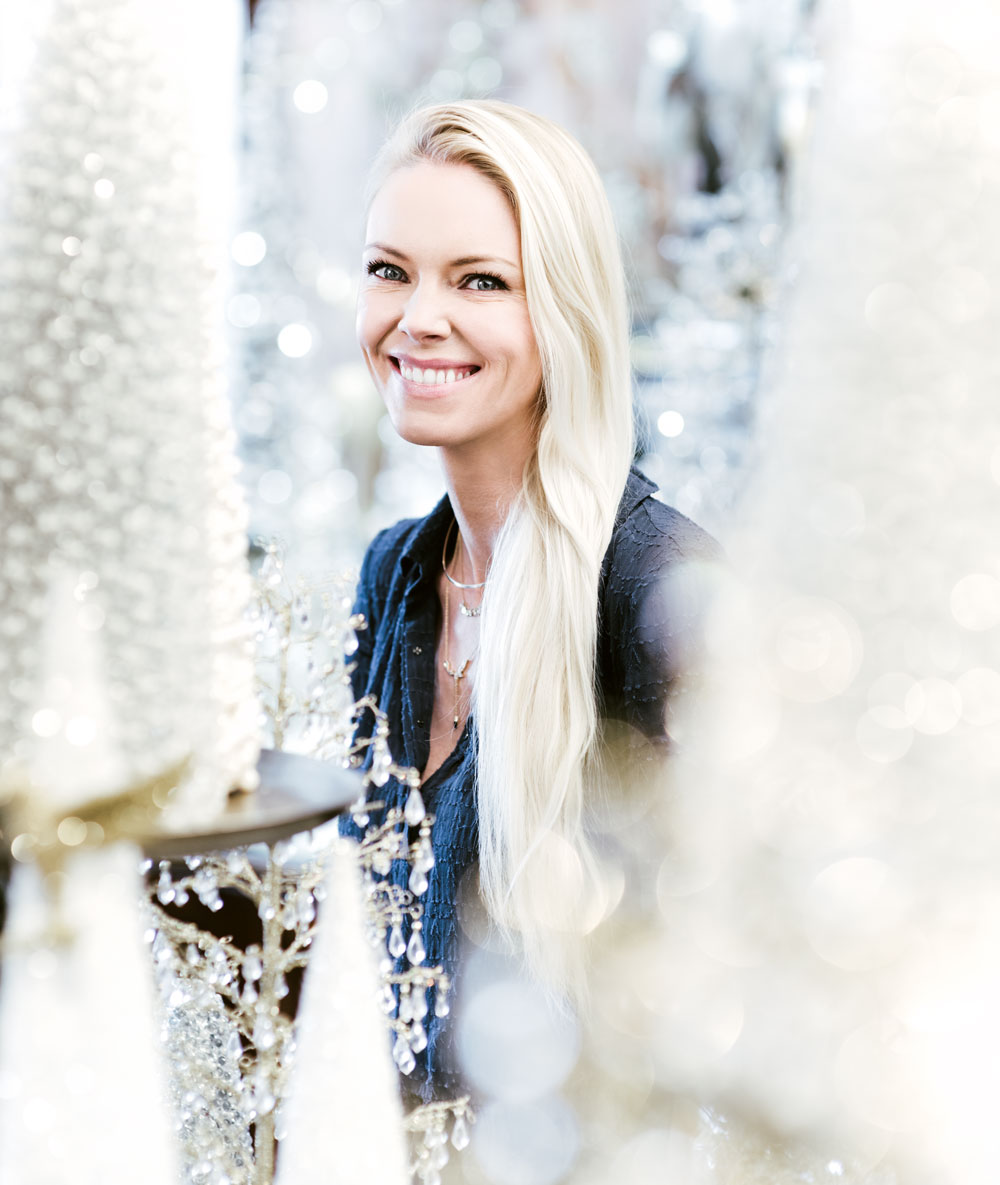 During the holiday season, Rubaiyat takes on a magic of its own with exquisite decor that transports customers from city sidewalks to a winter wonderland as they pass through the boutique's doors. David and Pamela Haight established Rubaiyat in 1973. Their daughter, Morgan, and son, Crosby, grew up around their parents' business. After graduating from Concordia University in 2006, where she studied art history and design, Morgan began working alongside her family at the shop.
Rubaiyat's busiest season by far happens during the holidays — the store does 40 per cent of its annual sales in November and December. With meticulously thought-out holiday decor and a palpable energy in the space, it's safe to say this boutique is ground zero for holiday spirit on 17th Avenue S.W.
What makes working during the holiday season worthwhile?
People are pretty cheerful when they come in here. They are happy and excited to see what we have done, so there is a lot of fulfillment from seeing people's reactions and being in the environment.
Outside of work, what do you enjoy most about the holiday season?
Christmas lights. I love Christmas lights! They are my favourite thing in the world. And we have two little children, so they are very excited for Santa and they get excited when it snows.
What are some of your favourite holiday memories and traditions?
Doing the front windows at Rubaiyat. My family and the staff all come in [the day before Remembrance Day] and it gets really exciting because once the front windows go up it means the whole store is basically done. That is a special tradition for us. I remember being seven years old and running around while my parents were trying to get the windows done.
What tips do you have for Calgarians to enjoy the holiday season?
I think just be present. Be there and notice all the amazing things that happen during Christmas. We are big proponents of giving a meaningful gift — so it doesn't have to be the most expensive gift, as long as it is special and means something to that person. The sharing and giving aspect of Christmas is probably the most important.
722 17 Ave. S.W., 403-228-7192, rubaiyatcalgary.com, @rubaiyatgallery
---
Stephen Hair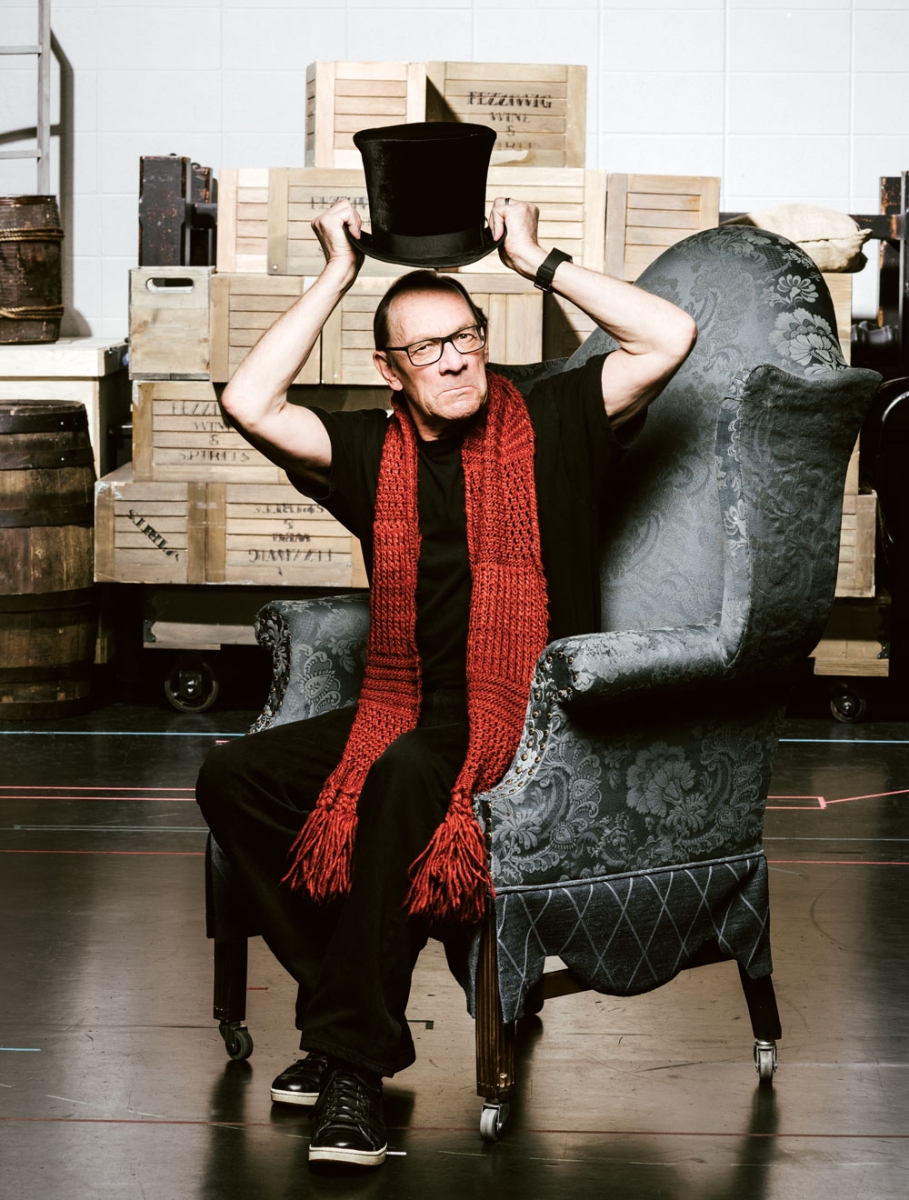 For many Calgarians, Stephen Hair is the face of Christmas. The actor has played Ebenezer Scrooge in Theatre Calgary's A Christmas Carol for 23 years. This year, the production celebrates 30 years of bringing Dickens' classic tale to the stage. Hair has acted in 28 of those productions, with his five years prior to playing Scrooge spent portraying other characters such as Jacob Marley and the Ghost of Christmas Future.
Hair says readying himself to play Scrooge never truly stops, with recording commercials and doing interviews for the production being a yearlong process, though he adds that he truly begins mentally preparing for the role two weeks prior to rehearsals.
"That is when I start sitting down with the script again and start thinking about what I can do differently, what I have missed in the character all these years or what I can come up with that is new and hasn't been seen before," says Hair.
A Christmas Carol runs Nov. 24 to Dec. 24.
What is your work-life balance like during the holiday season?
There is no life away from the stage during A Christmas Carol because there is so much more to it than that. It has been around for such a long time and it is such an institution that there are things that I do with regards to the Food Bank and various groups who come to the theatre, like the Kids Cancer Care Foundation.
We always go up until Christmas Eve and then I shut down and usually go on vacation. By the time I get to the actual Christmas Day, I just want to stay home and cocoon. There is no Christmas-y stuff in my house at all.
What makes it all worthwhile for you?
I have so many stories about how people come up to me and tell me that the whole A Christmas Carol thing has become a part of their Christmas, or people who have had their lives changed because Scrooge's journey is actually their journey. People tell me the most amazing stories, with tears in their eyes, usually. Just to know that you have made a difference in somebody's life.
What tips do you have for Calgarians to enjoy the holiday season?
Well, first they should come and see A Christmas Carol, if they possibly can. Even if they can't, it is a time for family and a time for reflecting back. I know it is going to be a tough year this year, but try and find the happiness and joy of sharing good times with friends and family. And even giving your time to go serve some food at the Mustard Seed or going out to some of these long-term care facilities and talking to people. That is a good way to share your Christmastime, with others who need it more than you do.
Arts Commons, 220 9 Ave. S.E., 403-294-7440, theatrecalgary.com, @theatrecalgary
---
James McAra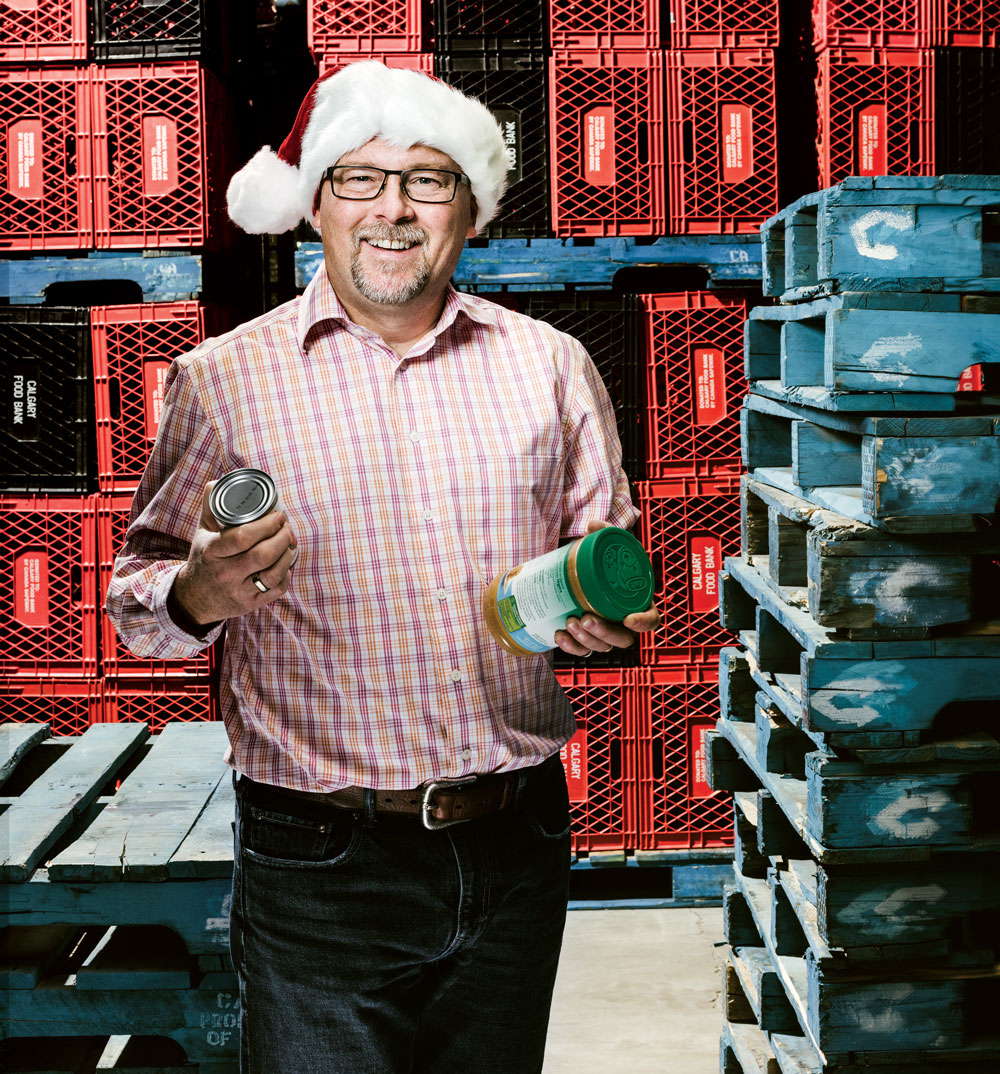 Calgarians donate generously year-round to the Calgary Food Bank. However, during the holiday season, the city's kindness toward this prolific not-for-profit organization reaches the next level.
James McAra has been the CEO at the Food Bank since 2007 and has worked for the organization since 2000. "I love the people," he says. "The question I always ask is: did we feed someone today? Because, when somebody walks away with food, that is what we are here for. When you see somebody and you are able to make their day and you are able to help them, those are the things that keep you going."
What do you enjoy most about working during the holiday season?
Hunger is year-round, but you have a bit more of a spotlight to put the resources in play to get you through the rest of the year when you are talking about the festive period. I always come back to seeing people and meeting people and knowing that we are leaving the place better off then when we found it. That it is the right thing to do. And Calgarians believe that. We believe in rolling up our sleeves and getting it done.
Outside of work, what do you enjoy most about the holiday season?
I don't know; it has been so many years since I have had a festive season, per se. My family is fabulous. They create a calendar around me and then I commit to, "Yeah I can do that one," but the Food Bank comes first. And they know that, they have grown with it.
What would you say are some memorable events that the food bank has been involved with?
I was standing downtown beside the elevator in what is now the Suncor Energy Centre — it used to be the Petro-Canada Centre — and CBC and Petro-Canada were kicking off their food drive, and I saw a lady cut through the crowd searching [for the Food Bank]. She finally got to me and said, "You know what, I just wanted to say thank you because the Food Bank was there when I needed you. I got a job, I now have a place of my own and I am doing great." And then she disappeared into the crowd and it was like, what just happened? It takes you a moment to digest it. That, for me, is always a place that I go back to.
What tips do you have for Calgarians to enjoy the holiday season?
Be with family and friends. Family and friends can be anybody; meet somebody new and call them a friend, meet somebody new and call them family.
5000 11 St. S.E., 403-253-2055, calgaryfoodbank.com, @calgaryfoodbank
---
Craig Nazareth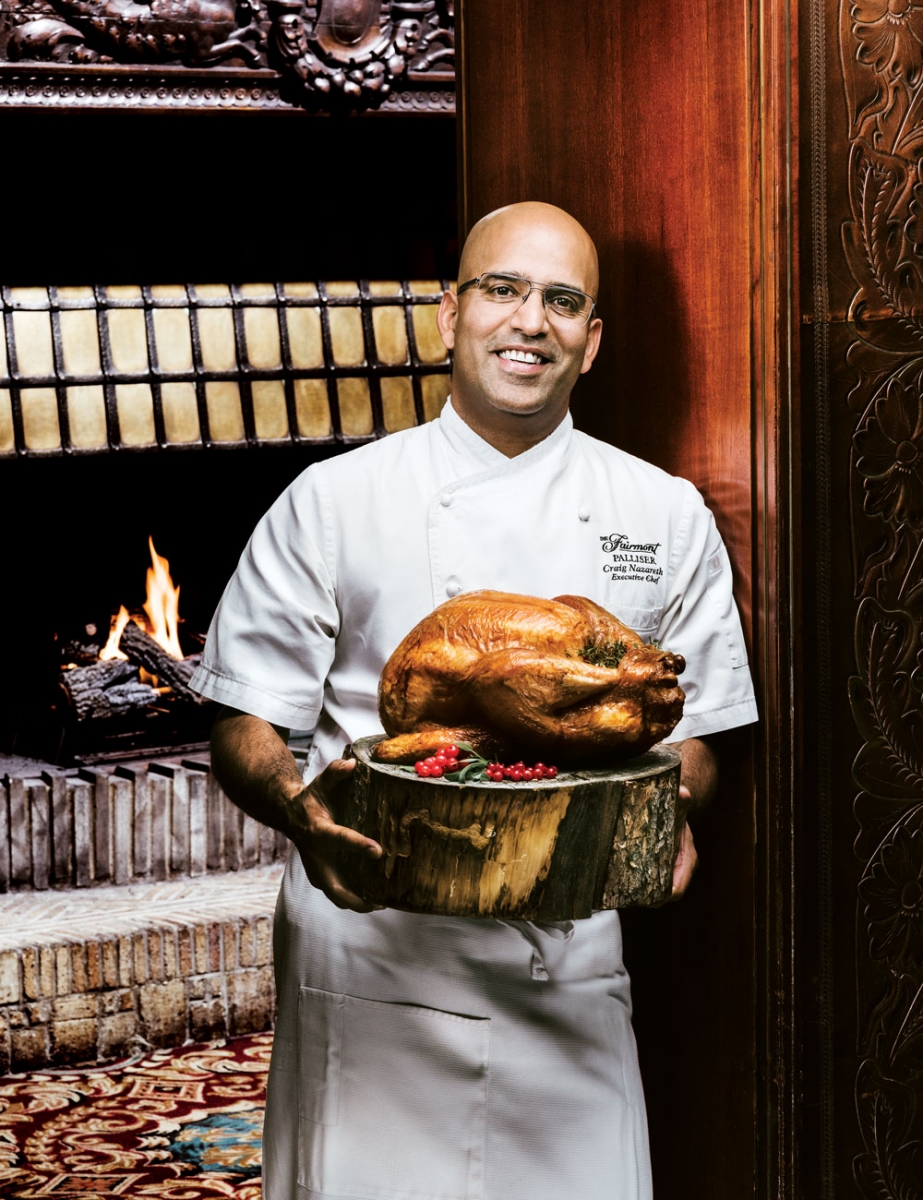 The Fairmont Palliser encapsulates a classic Christmas straight out of traditional holiday stories like The Nutcracker. Each year, Craig Nazareth contributes to the Palliser's magical festive season by creating the hotel's exceptional holiday menu. A Toronto native, Nazareth has worked for Fairmont Hotels and Resorts for six years, four of which have been at Calgary's iconic Palliser.
"People always say that food is really the centre of attention in any home and great times happen around the meal," says Nazareth. "So I think that's the best part of my job — cooking, seeing my staff cook and seeing the satisfaction on guests' faces."
Nazareth adds that preparing for the busy festive season involves a lot of planning and organizing, including staying on top of ordering the freshest local ingredients and keeping staff engaged. "Here at the Palliser, the good thing is that it's a career for everyone," he says. "It is not just a job, so having everyone working over Christmas is not too tough."
How is your work-life balance affected by the holiday season?
I'm very grateful, I've got a wife and three kids that totally understand and support my career. I can't remember the last time I had a Christmas Day off. Very often, my wife and kids will come here with me on Christmas Day in the morning and they walk around and say "merry Christmas" to everybody.
What are some of your favourite holiday traditions and memories?
I think it's getting the kids to bed on Christmas Eve. Then my wife and I stay up quite late getting the house "Santa-ready," as we call it. And always, a big breakfast on Christmas morning. The kids open presents, and we cook breakfast at the same time. It's amazing.
Best holiday memory?
One of the most memorable Christmases of my life was when I was a little kid. I went to Catholic school and my father was in Israel working over the Christmas season. In Israel, they don't stop for Christmas, so the company decided to fly my brother, my mom and me out there. So being able to go into the town of Nazareth for midnight mass on Christmas Eve with the last name Nazareth was pretty cool.
What tips do you have for Calgarians to enjoy the holiday season?
If you are off for Christmas, get yourself a good organic turkey, enough for leftovers, then enjoy the best turkey sandwiches throughout the holiday season. Order two pounds per person on the turkey.
133 9 Ave. S.W., 403-262-1234, fairmont.com/palliser-calgary, @fairmont_pal