The latest addition to Calgary's ice cream scene is bringing a molecular twist to the mix. At Nice Cream, all ice cream orders are made right in front of you using a made-in-house ice cream mix and liquid nitrogen. The tasteless fluid, which can rapidly freeze things thanks to its extremely low temperature of -196C, is often used in restaurants to quickly prepare frozen desserts or cocktails.
At Nice Cream, it means your ice cream order goes from liquid to solid in a matter of seconds, and the billowy, cold vapour it emits adds a cool visual element to the process. The benefit of doing it this way – aside from the mad-scientist-y appeal – is that the product comes out silky smooth because the ice cream freezes so quickly that ice crystals don't have time to form.
The shop was inspired by a trip the owners made to San Francisco, where they tasted liquid nitrogen ice cream for the first time. After months of experimenting with ice cream recipes, they opened Nice Cream in Calgary in August.
The shop currently has four flavours – Mt. Robson Vanilla, Maas Chocolate, Pekoe Earl Grey and Salted Caramel – available in small, medium or large sizes. They plan to eventually have a total of six flavours at any given time and to rotate some of them seasonally. They also hope to eventually make their own waffle cones in house. For an extra 75 cents, you can add toppings like chocolate chips, gingerbread, walnuts or gummy bears.
Nice Cream, 4604 37 St. S.W., 403-454-8868, thenicecream.com, @nicecream_inc
How it works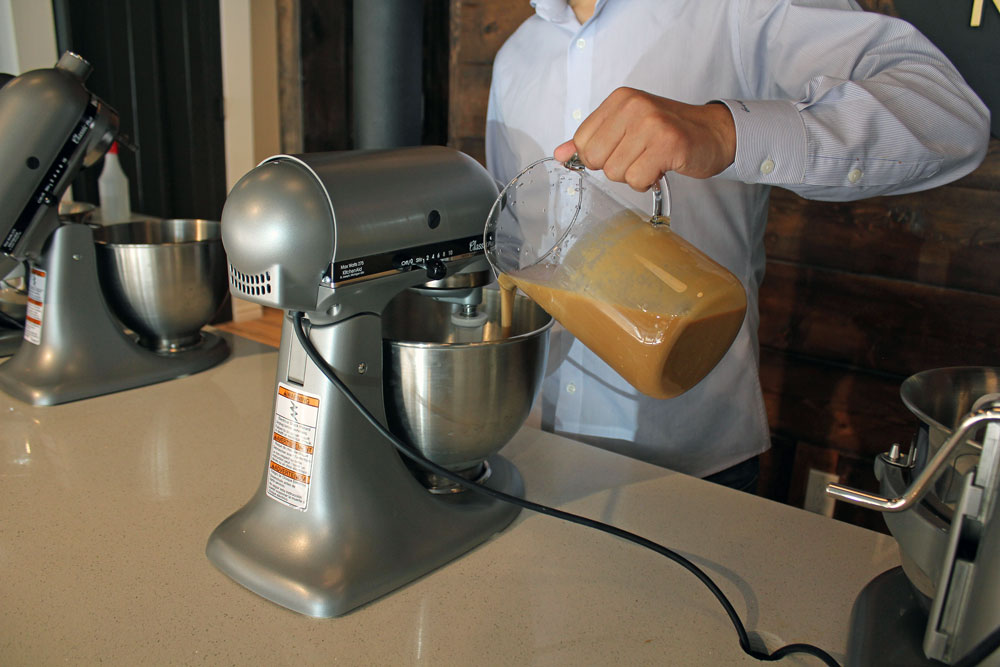 Once an order has been placed, a made-in-house liquid ice cream mix is poured into the mixer.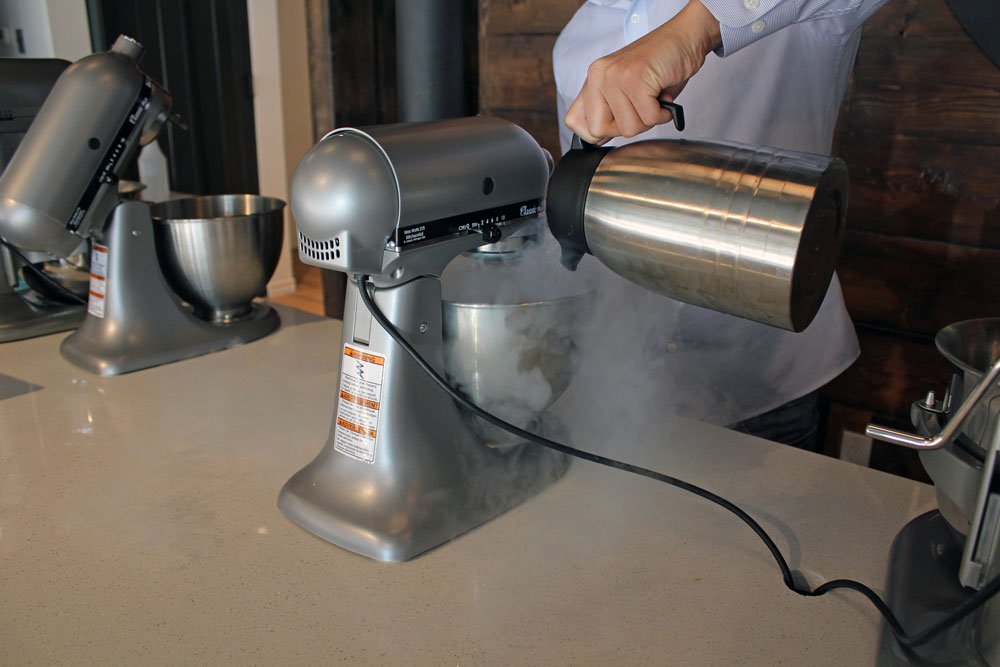 Liquid nitrogen is then added, and within seconds the ice cream mix begins to freeze and a cool vapour flows out of the mixer.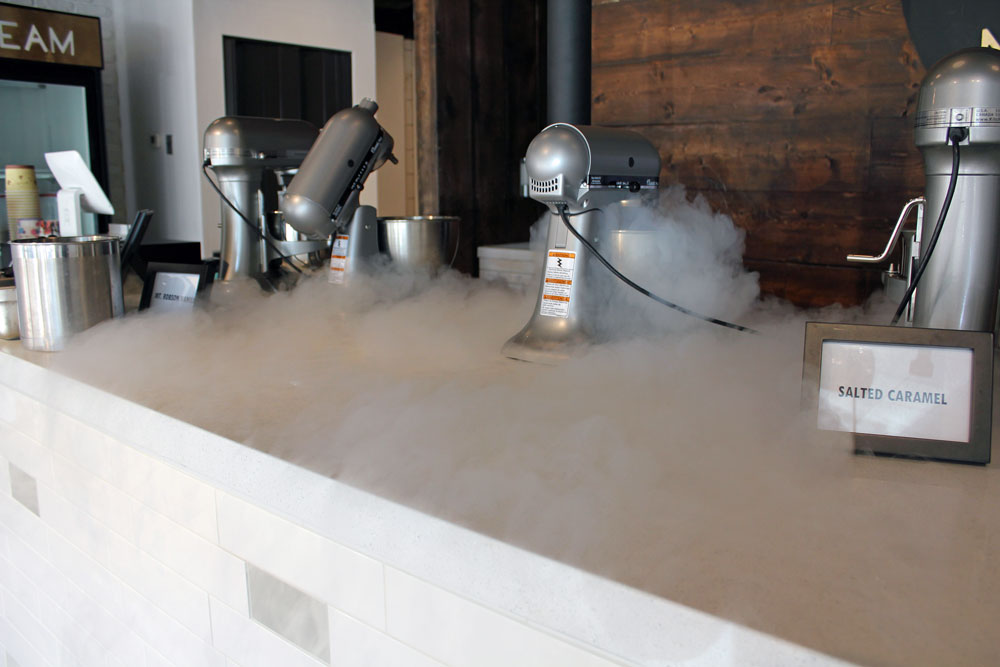 The liquid nitrogen has an extremely low temperature of -196C, which freezes the ice cream mix so quickly that ice crystals barely have time to form. As a result, the ice cream has a very smooth texture, similar to soft serve ice cream.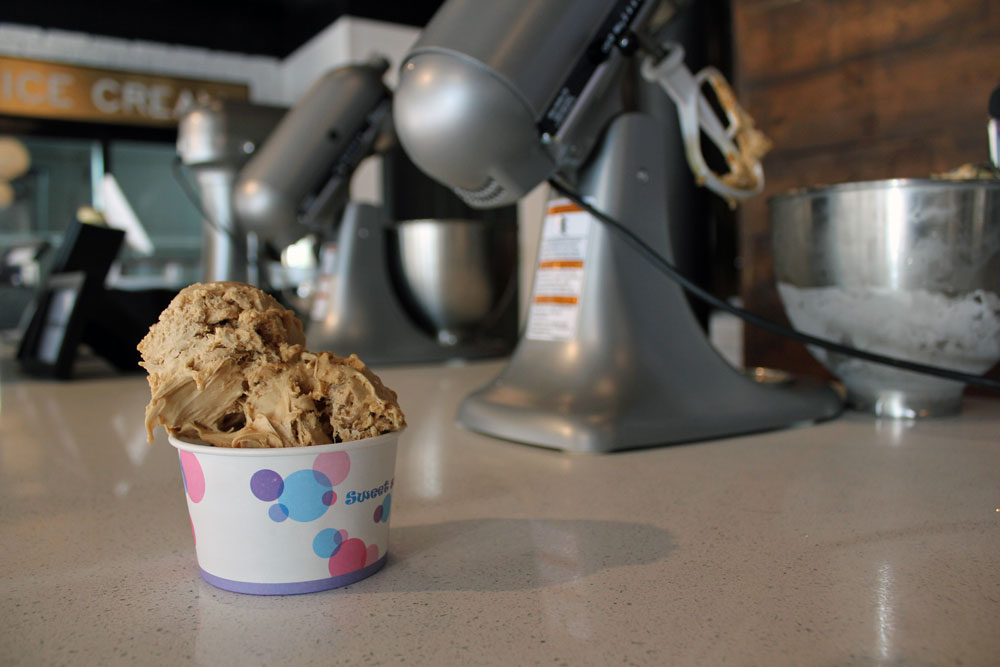 Voila! Salted caramel ice cream in seconds.