7. River Cafe
Known for its sustainable menu, delectable dishes and warm, welcoming environment, River Caf wins seventh place in the Best Tried and True category in the 13th Annual Best Restaurants Awards.
By Karen Anderson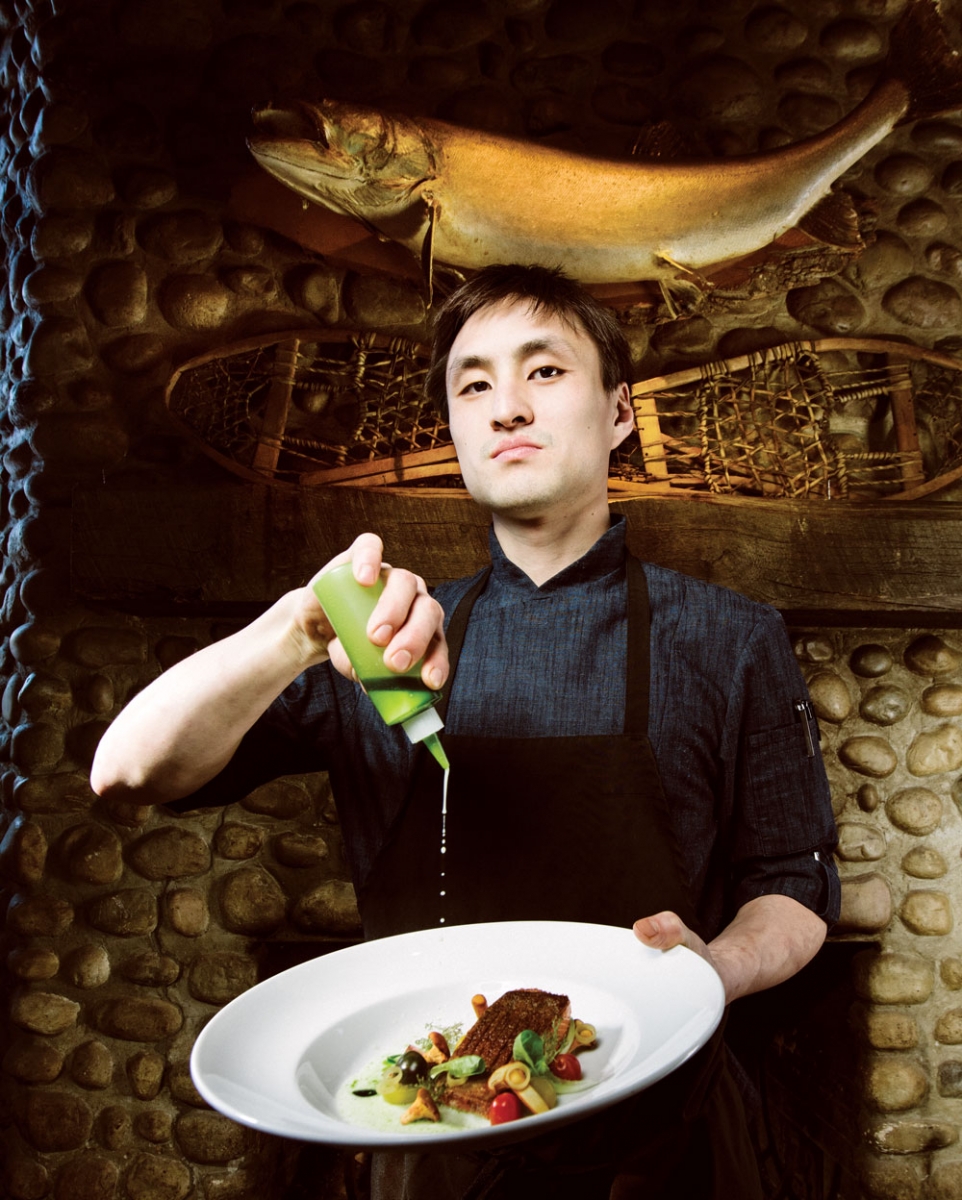 photograph by jared sych
Chef de cuisine Matthias Fong plating his crisp-skinned pan-seared trout.
Twenty-five years ago, proprietor Sal Howell took over the hot dog kiosk at Prince's Island Park. Five years in, she built the restaurant we enjoy as River Caf, with vintage fishing lodge decor, complete with an always crackling river-stone fireplace and canoes re-imagined as wall art and bar centrepieces. Executing a vision to define Prairie-meets-Rocky Mountain cuisine has involved countless field trips to Alberta's farms, foraging of field and stream, planting of gardens to wrap like a shawl around the restaurant as well as substantial support for Slow Food International and Food Day Canada.
A team of chefs, starting with Dwayne Ennest, then Glen Manzer, Scott Pohorelic and Andrew Winfield, have helped build the brand over the years. And the restaurant has built on that successful foundation with outreach projects such as hosting Cook It Raw where 14 local and seven international chefs met for a cozy industry show-stopper, not to mention stepdaughter Kelly Beames' participation in the restaurant's management and, of course, chef de cuisine Matthias Fong's elegant approach to great food.
25 Prince's Island Park, 403-261-7670, river-cafe.com, @rivercafeyyc
---