When most people think "high tea" they think of those precious white glove affairs at high-end hotels – complete with watercress sandwiches and the daintiest of desserts. While that style of high tea certainly has its charms, those traditional teas can feel a bit… stuffy. Brasserie Kensington, a relatively casual eatery best known for its unwavering dedication to duck fat, is now offering its own take on traditional high tea with a weekend tea service that will begin in December and continue on indefinitely.
For $35 per person, tea goers get as much tea as they can drink (served in mismatched vintage cups) and teatime snacks served on a tiered tower. The savoury sandwiches, scones, and desserts will change out each month, but the selections always promise to be in line with the Brasserie's food philosophy, which is closer to that of a French bouchon than an English tea parlour. The tea will be offered Saturdays and Sundays from 2:15 to 4:30 pm by reservation only (to give staff time to put together the towers of goodies).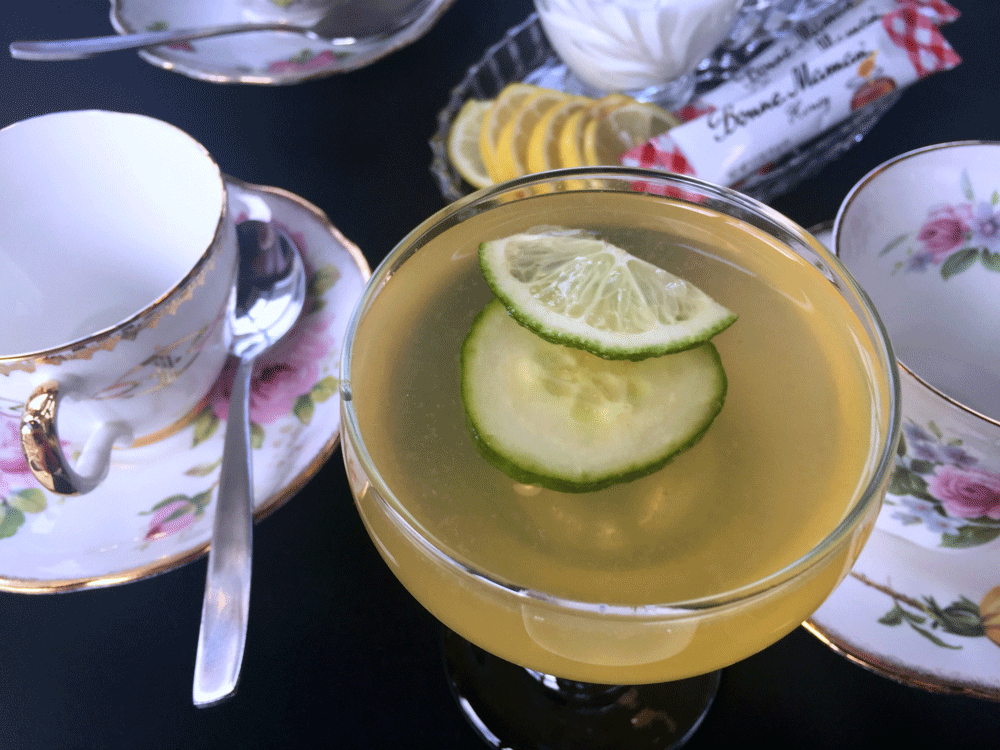 Tea cocktails, like this "Mainstay of Civilization" made with white tea, rum, Grand Marnier, and cucumber are available for an additional cost. For an extra fee tea drinkers can also add sparkling wine, local craft beer, oysters, cheese, or house-made kombucha to their high tea order.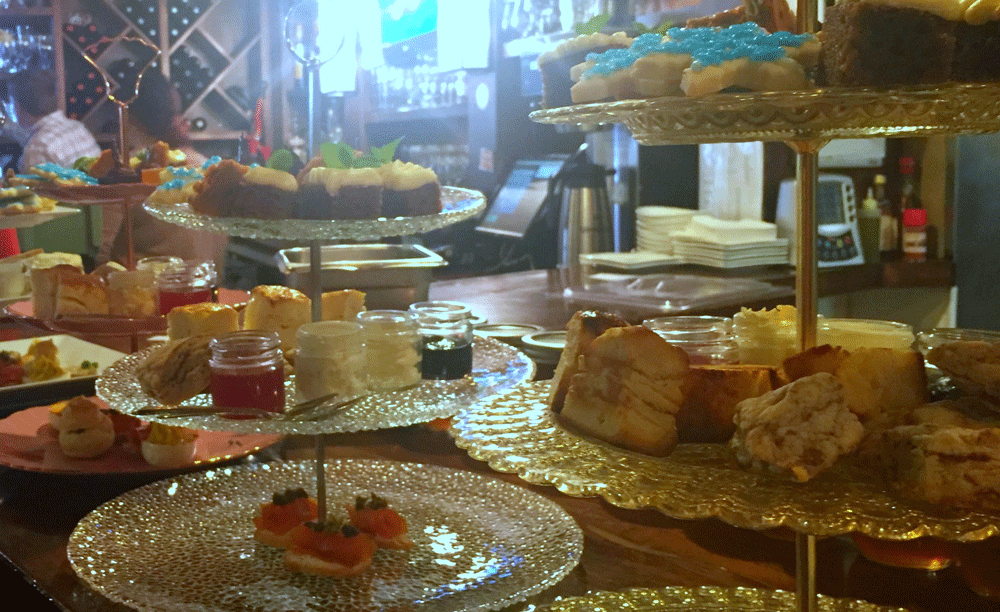 The folks at the Brasserie have collected a number of vintage tiered towers to serve a three-course tea, with savoury items on the bottom, scones in the middle, and sweets up top. After tables have made their drink orders, they're presented with a tower featuring one of each item per guest so that everyone gets to taste everything.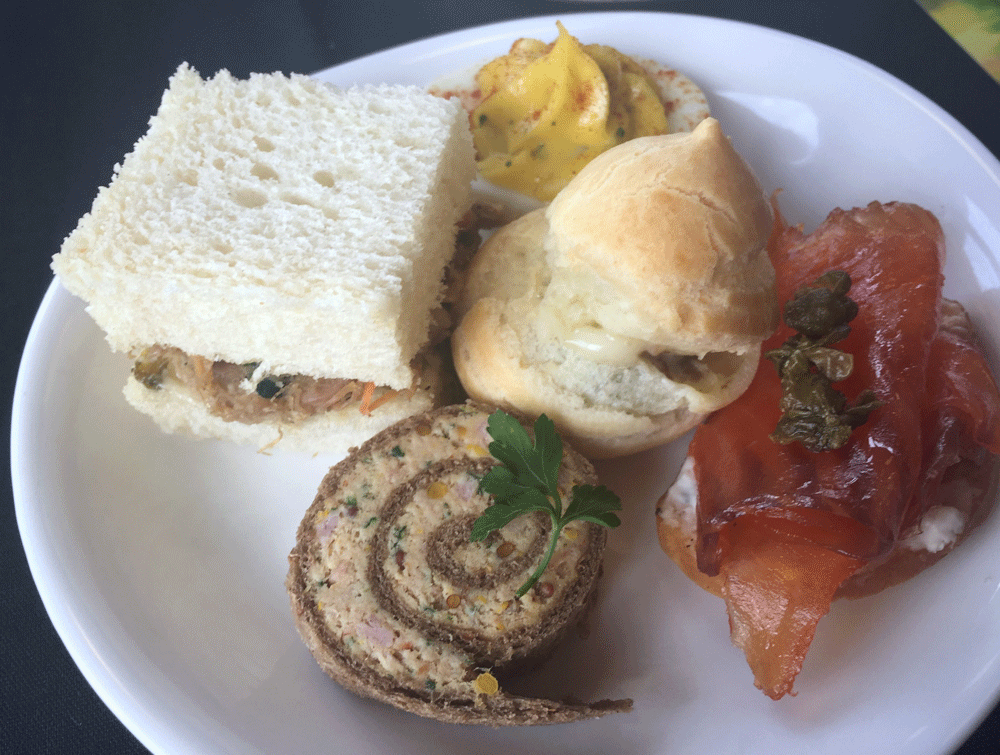 The savoury sandwiches and canaps reflect Chef Cam Dobranski's flare for rich meats and hardy fare. The December selection includes a duck rilette bahn mi, ham and cream cheese pinwheels, salmon gravlax, mushroom duxelle profiterole, and the creamiest deviled egg you'll ever taste.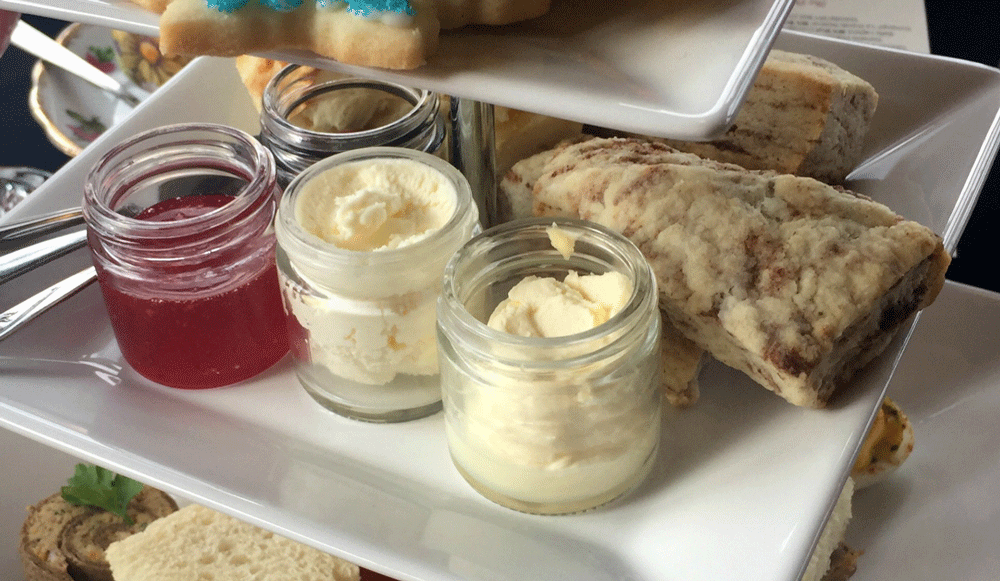 The classic and cinnamon scones come with little pots of preserves and both Devonshire cream and crme fraiche. Because when it comes to high tea, the more spreadable cream, the better.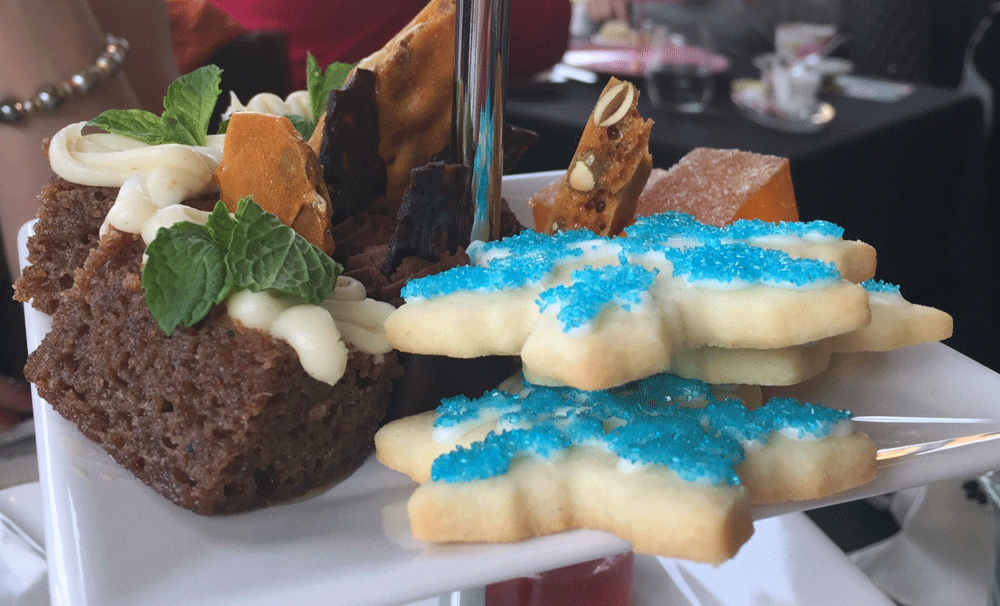 And to cap things off, the towers are topped with a selection of Brasserie-style desserts. December's choices are holiday-themed, with gingerbread cake with cream cheese icing, passionfruit gelee, hazelnut and chocolate mousse, and classic snowflake sugar cookies.
Brasserie Kensington can be found at 1131 Kensington Rd. N.W. Reservations can be made at 403-457-4148, brasseriekensington.com.