The 900-square-foot space between the Una Takeaway counter and Frenchie Wine Bar in the unit next door to Una Pizza + Wine doesn't seem like the most intuitive spot to wedge in a restaurant, but there's something about Bread and Circus Trattoria that just works. The energetic atmosphere, with its bustling open kitchen surrounded by bar seats, lives up to the name, a reference to an old Roman phrase that could just as easily translate to "dinner and a show."
But it's the food at Bread and Circus that gets star billing. Modelled after Roman-style trattorias, the menu is small, with the sections for antipasti, salad, pasta and dessert all maxing out at six or fewer selections. That said, chef Kayle Burns (a newcomer to the Calgary restaurant scene) does a lot with what he offers: standouts include the generously portioned chicken liver and almonds and the spaghetti alla bottarga, which is topped with house-made (salted and cured) shrimp bottarga and plenty of fresh tarragon for a simple but intensely flavourful dish. The relatively small Italian-centred wine list is also expertly curated.
Which is pretty much what Bread and Circus is all about: simple sophistication. It may not look like much from the street, but this tiny space is filled with surprises.
616 17 Ave. S.W., 403-476-3615, breadandcircusyyc.com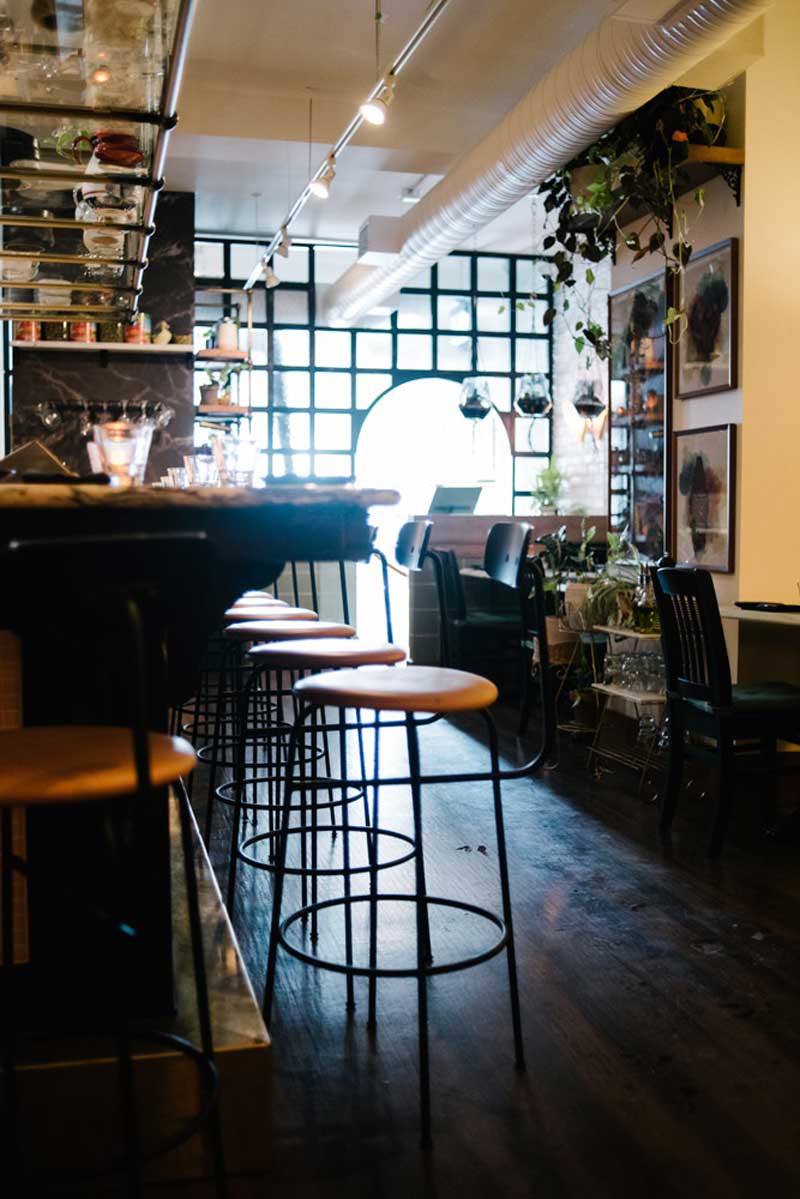 Inside the diminutive Bread and Circus.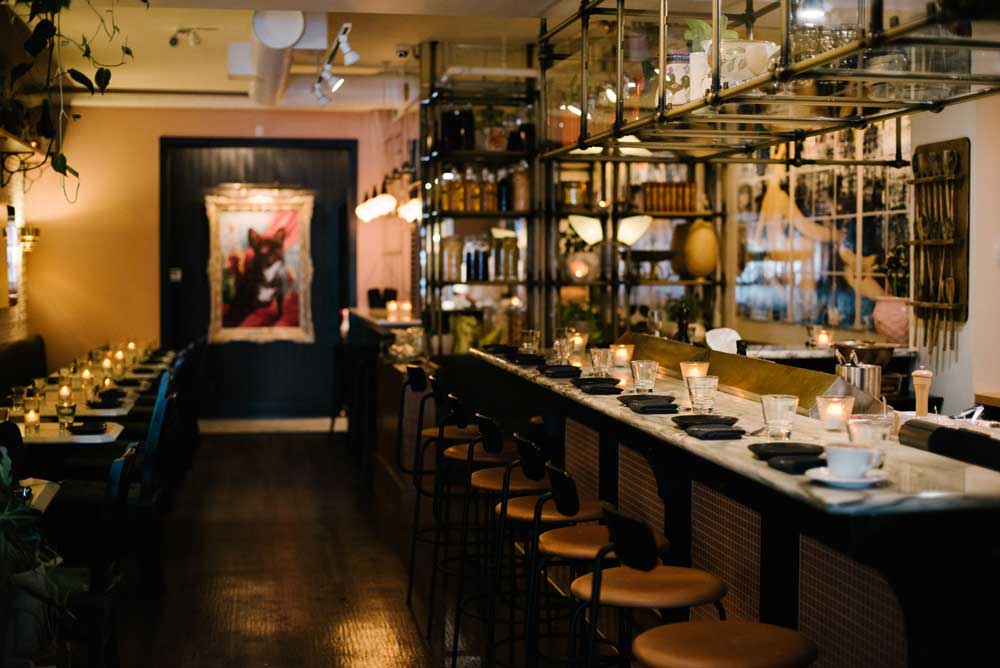 The entrance to Frenchie Wine Bar is located at the back of Bread and Circus.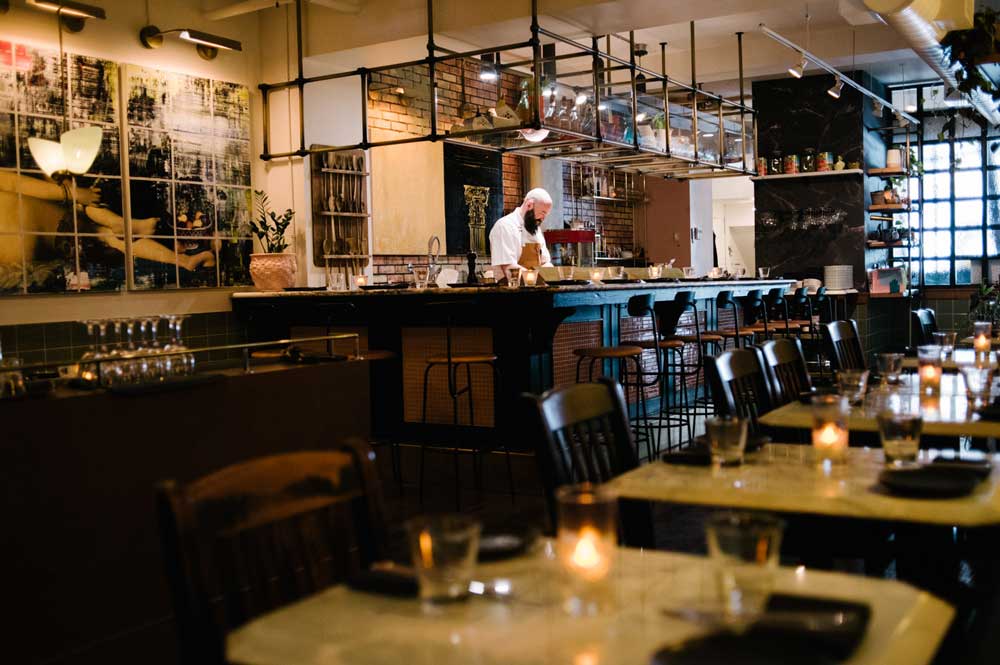 Grab a seat at the bar to watch chef Kayle Burns and his team whip up fresh pasta dishes and other Italian fare in the open kitchen.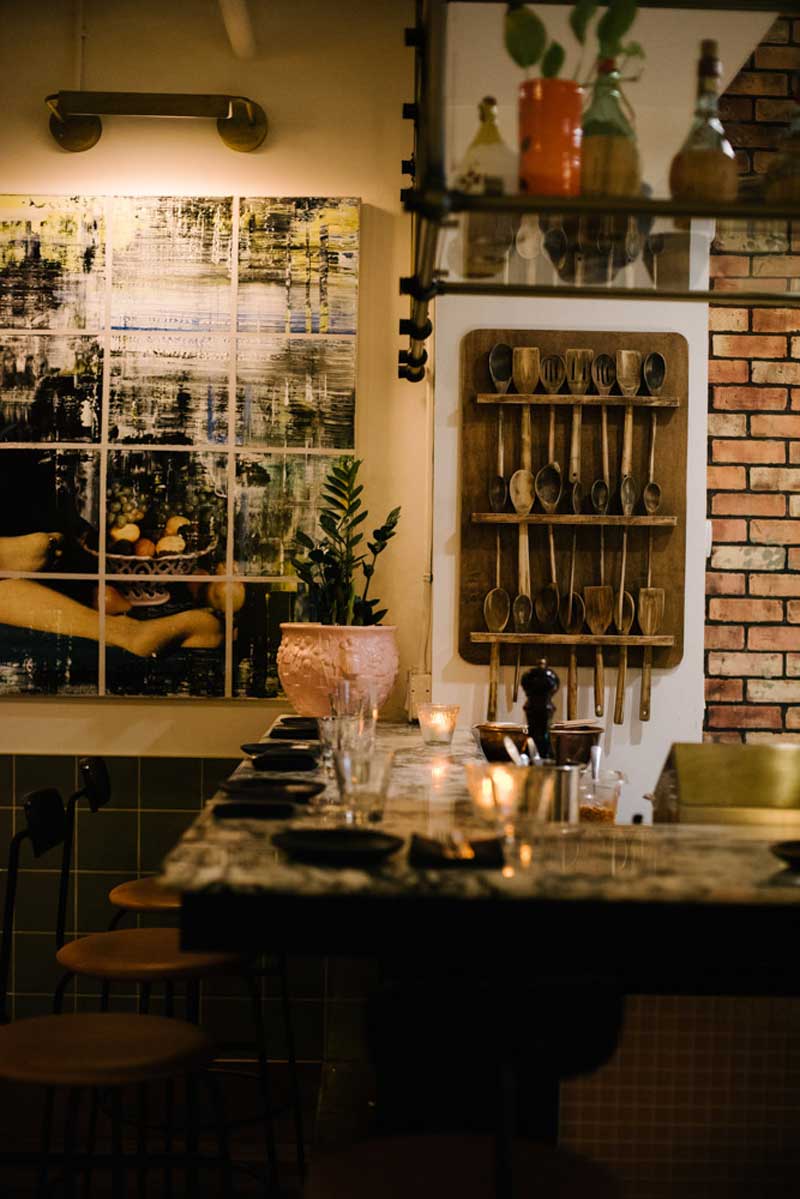 A closer look at Bread and Circus' cozy bar area.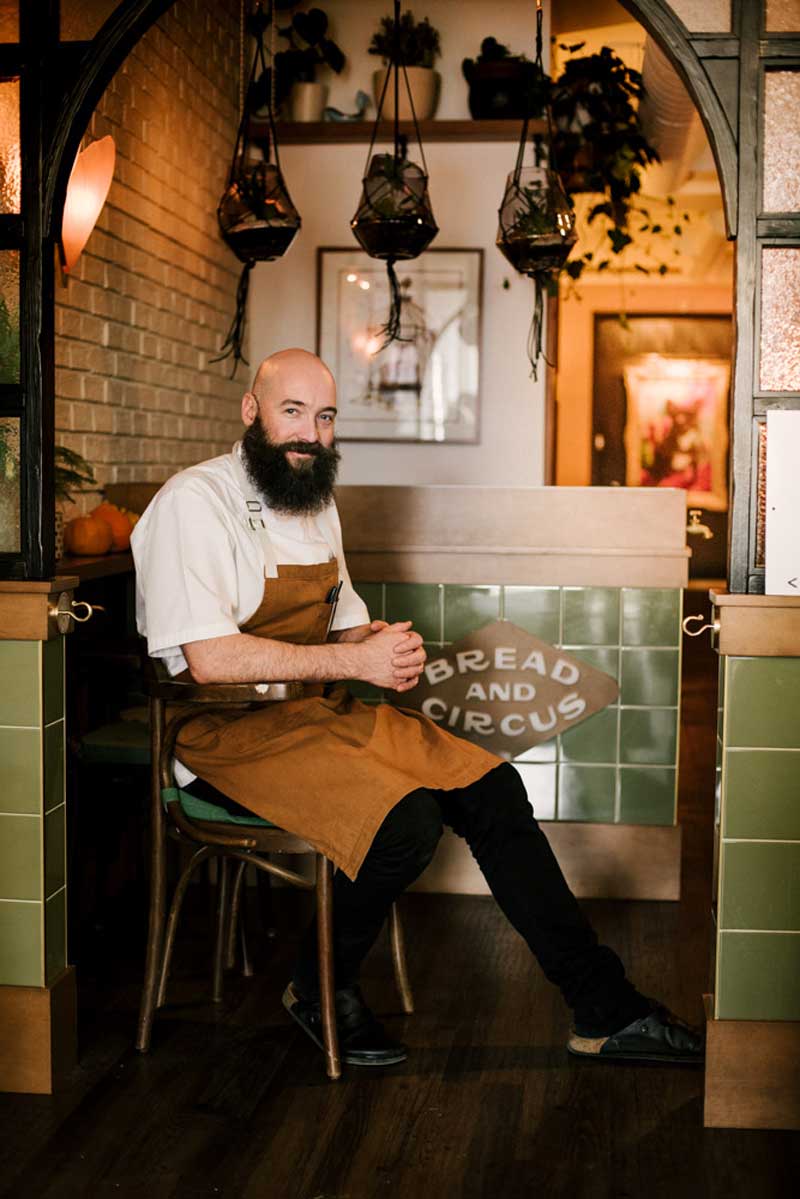 Chef Kayle Burns inside Bread and Circus Trattoria.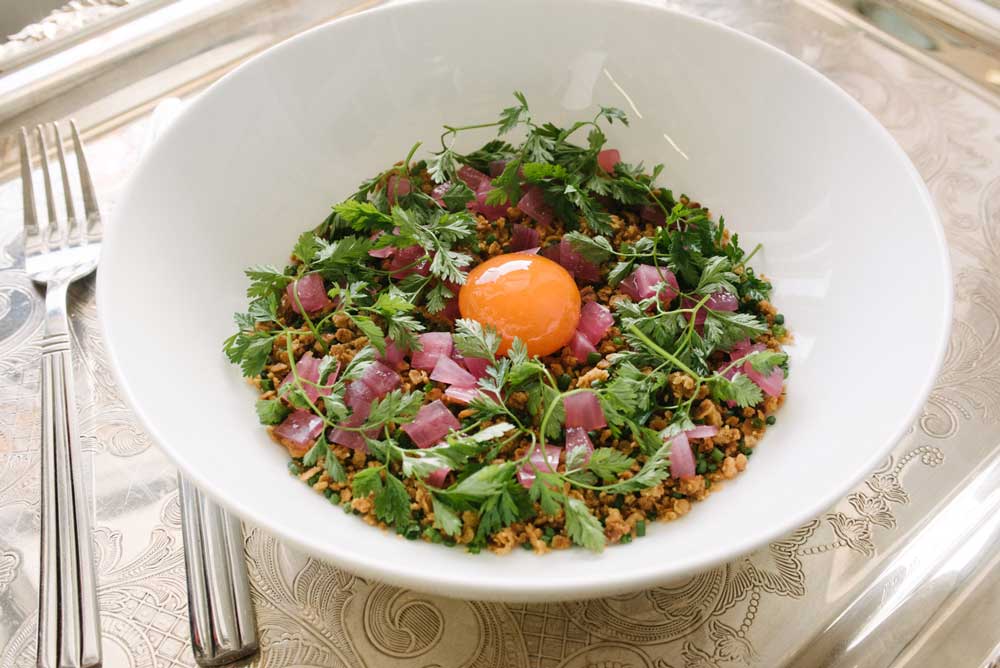 Chicken liver and almonds with cured egg yoke, chervil, pickled red onion and honey-oat granola.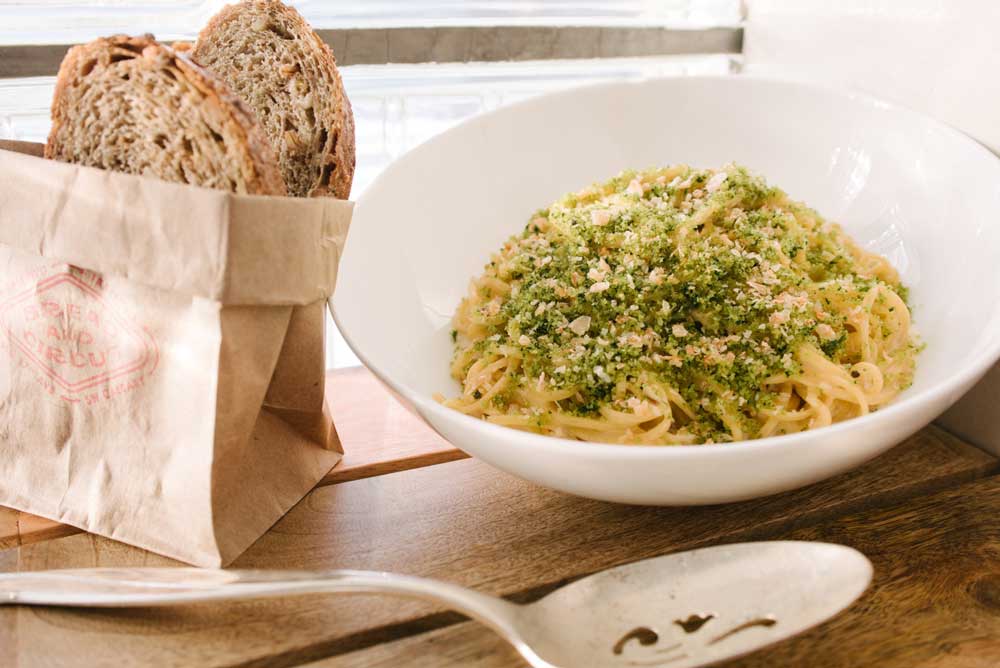 Spaghetti alla bottarga, featuring white wine, garlic, cream, house made prawn bottarga and tarragon.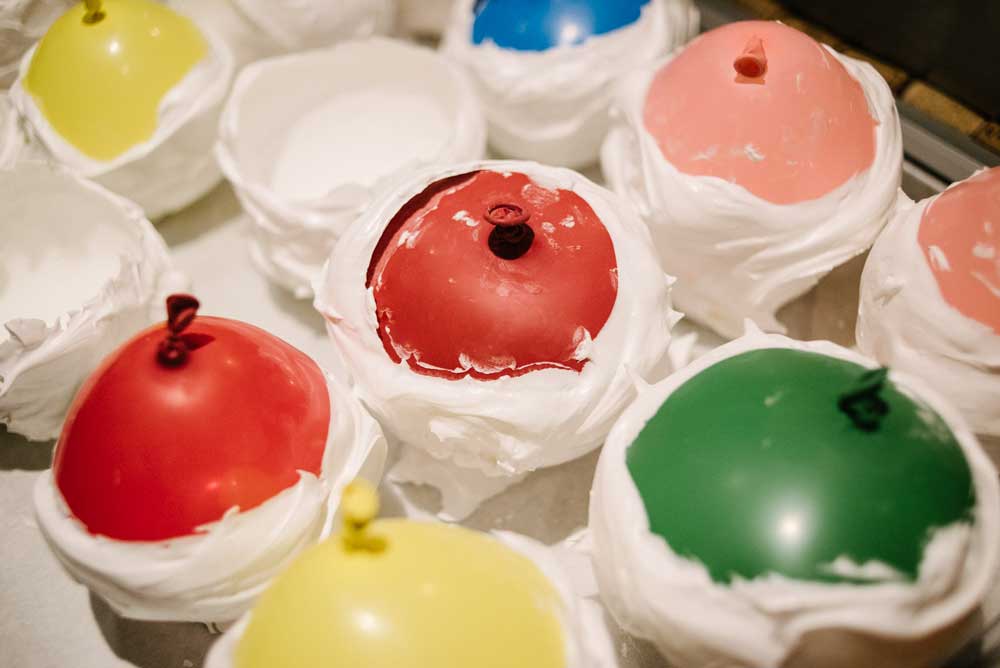 Balloons are used to prepare the meringue for the chocolate gelato affogado, which features baked meringue and espresso.