Tucked in the alley beside sister restaurants Winebar Kensington and Brasserie Kensington, Container Bar is a graffitied shipping container with a cool sitting area in front of it. Open from May through to the fall (with special events all year long), this is where chef Cam Dobranski lets himself have some real fun, with a menu of bar snacks like crispy pig ears and a potato-nacho hybrid called Po-Tachos, plus slushy cocktails and a wide range of artisan gin and tonics.
1131 Kensington Rd. N.W., 403-457-4148, containerbaryyc.com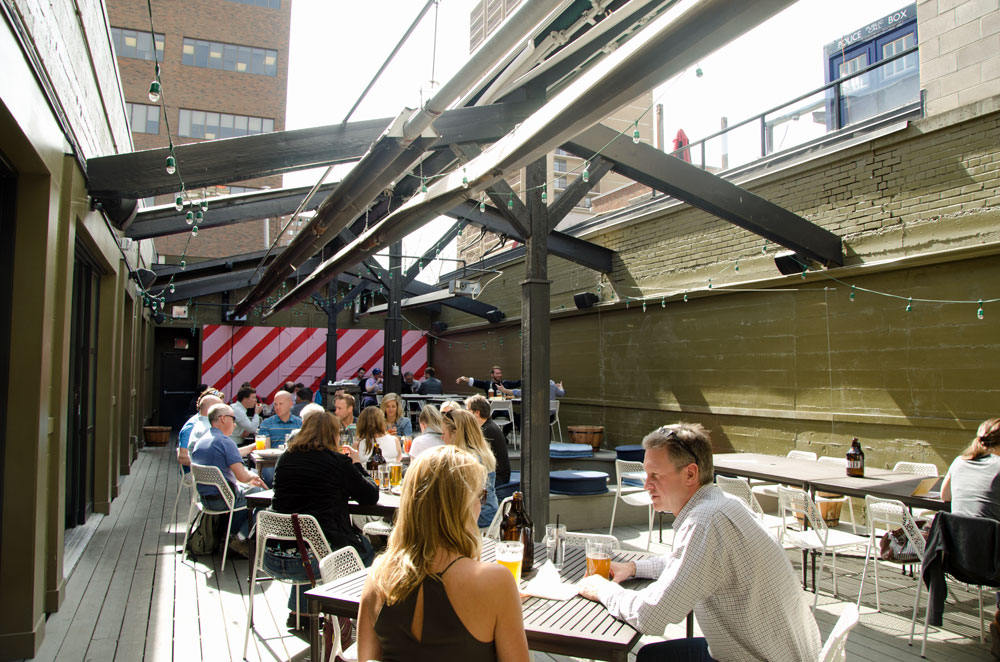 Photograph by fraser tripp
It's hard to top the feeling of sitting around a firepit drinking beer with friends in the summer – unless the beer in question is from Calgary's hottest new brewery, Last Best, and said firepit is right on the patio of the brew pub. Casual and secluded from the street, Last Best's courtyard patio seats up to 60 and offers both the full menu of Last Best beer, as well as above-average pub food (you just know any dish with the name "Crispy Bits" has to be good).
607 11 Ave. S.W., 587-353-7387, lastbestbrewing.com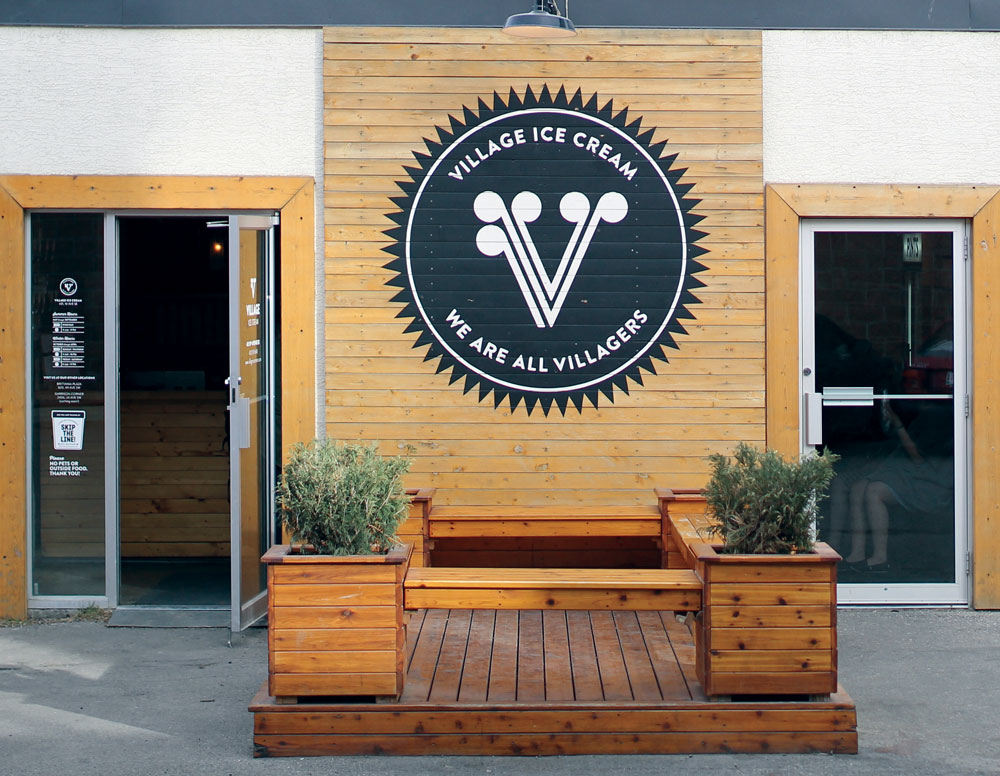 photograph courtesy of village ice cream
The interior of the original Village Ice Cream location is tiny, with just a couple of benches to sit on inside. And, while the thought of eating an ice cream cone in a parking lot usually isn't appealing, the wooden platform patio at Village is actually a lot of fun. Sitting on the communal benches with fellow ice cream lovers licking away at their cones plays into Village's community philosophy and gives customers a chance to scope out what flavour to order next time.
431 10 Ave. S.E., 403-261-7950, villageicecream.com