It's summertime. You're out enjoying the sunshine, riding your bike down one of the city's beautiful paths, getting some healthy exercise. Then you smell it: that unmistakable smudge of charcoal in the air. Or maybe you hear it, spitting away on some unseen backyard grill, its sizzling siren song making your stomach growl with longing. You try to deny it. Vegetables, you tell yourself, peddling faster. CHICKEN BREAST. But the smoke curls around you, taunting you. You know you want it, the smoke seems to whisper.
Steak. And not just any old piece of grocery store meat flung on a grill, either. No, you want the good stuff, that succulent piece of Canada Prime, charred on the outside, pink on the inside, that you get at a true steak house.
Is your mouth watering yet? Well, don't be too hard on yourself. Beef is practically a birthright 'round these parts, as synonymous with Alberta as the prairie grasses it grazes on. Even in this age of watching what we eat and worrying about the environment, Calgarians can't help stampeding to steak houses, especially at this time of year. And can you blame us? Alberta beef is a global brand, and with good reason. We have the best steak on the planet and everybody knows it.
That means we're spoiled for choice, with literally dozens of great places to get a steak. So how do you choose, and what should you order when you get there? In this meaty feature, we'll give you the full 411 on everything from our favourite steak houses to the best cuts. We'll take you through some terms of the trade with the help of some of YYC's preeminent steak gurus. And then we'll go global, taking a tour of the city's Brazilian steak houses, as well as a what's what of steak dishes from around the world.
Hope you saved room, 'cause it's gonna be a full helping.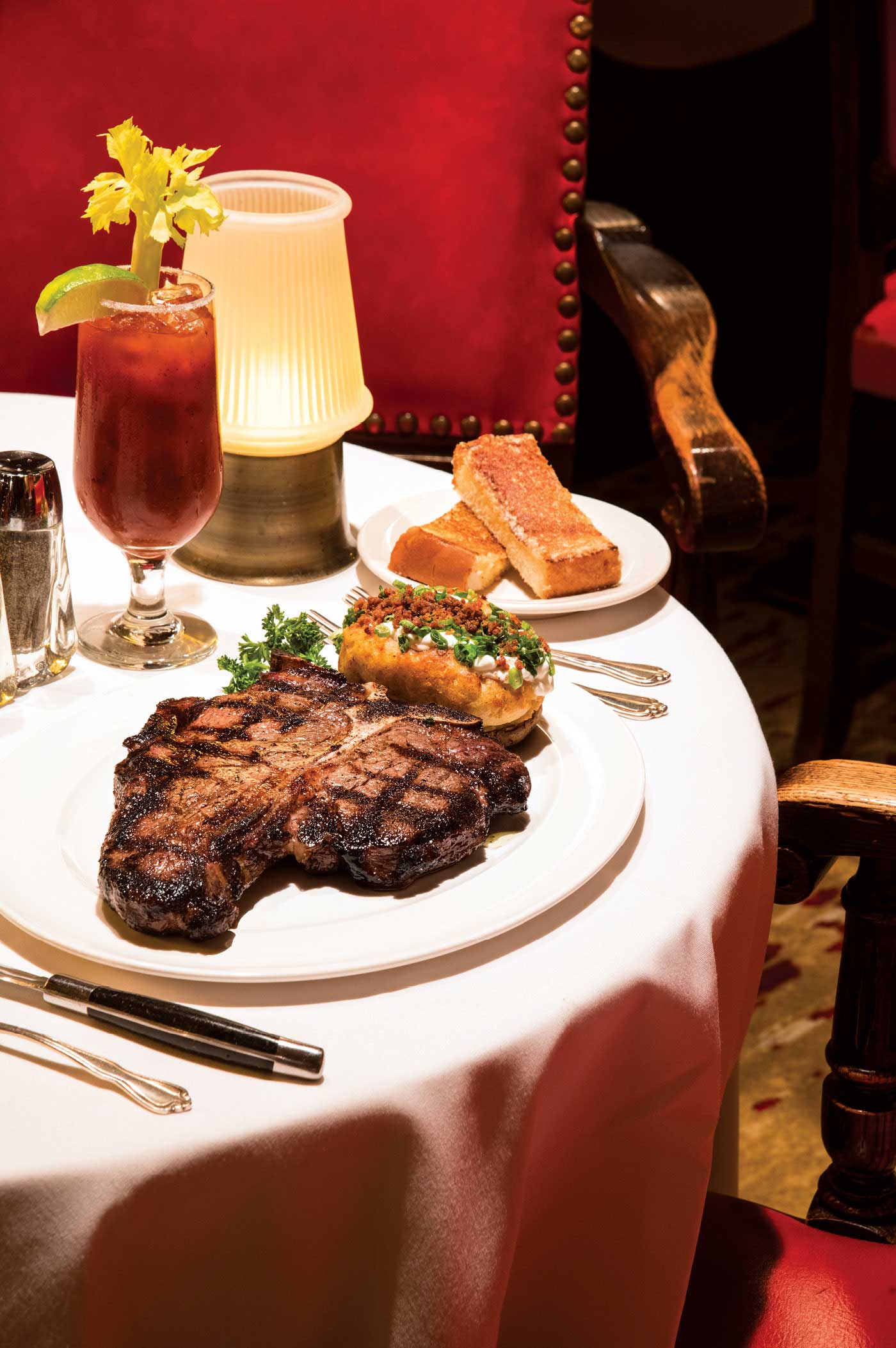 This Calgary institution doesn't shy away from its old-school vibe. In fact, it's leaning in hard. Caesar's is all about tradition, from showcasing the grill master in the dining room to preparing and serving your Caesar salad tableside. The restaurant prides itself on consistency, as well it should — many of its grill masters and servers have worked there for decades, and the menu features sides and starters that were crowd favourites when your grandparents dined there. Even its relationship with its High River-based beef processor goes all the way back to the beginning. That experience shines through in the execution.
Steaks are cut to order and grilled to perfection right there on the floor. The filet mignon is almost impossibly tasty, with a thick, well-seasoned crust and melt-in-your mouth centre. We asked about the seasoning, but second-generation co-owner Connie Giannoulis-Stuart was understandably coy: "It's my father's recipe," she says. "He wouldn't even tell me until a couple of years ago."
Caesar's doesn't scrimp on the sides, either, offering onion soup, green salad, a baked potato, and that to-die-for garlic toast with every steak.
We went with the scampi starter (a favourite of your faithful reporter's father's) and the tableside Caesar salad. The emperor was pleased.
512 4 Ave. S.W., 403-264-1222, and Willow Park Village, 110 10816 Macleod Tr. S.E., 403-278-3930, caesarssteakhouse.com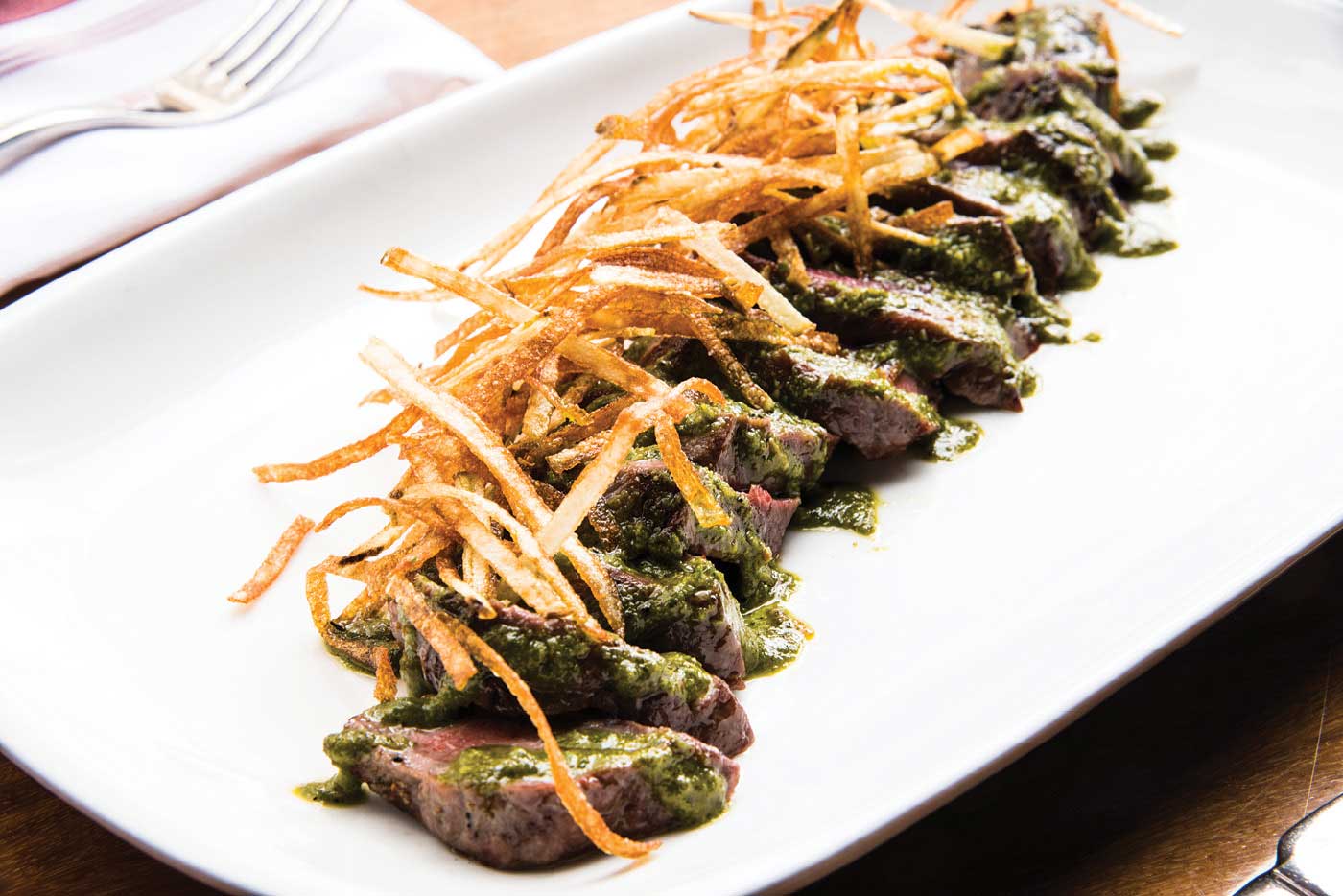 Yes, we're cheating a bit here since Charcut isn't technically a steak house. But if prime rib is your go-to, then you owe it to yourself to try Charcut's slow-roasted, charcoal-smoke-infused prime rib with roasted garlic and rosemary jus. Co-chefs John Jackson and Connie DeSousa start it on the rotisserie, then finish it in a wood smoker, adding extra depth to the flavour. It's rich, decadent and incredibly satisfying. And hey, there's steak on the menu, too, including a grilled tenderloin and a rotating butcher's cut with chimichurri.
We paired our prime rib with Charcut's famous duck-fat poutine, as well as a deliciously sweet and savoury roasted squash with Padano cheese. If you prefer larger format steaks, head over to Charcut's sister restaurant, Charbar, where you can snag a 60-to-100-day "ultra-dry-aged" porterhouse done on a wood-fired grill.
101, 899 Centre St. S., 403-984-2180, charcut.com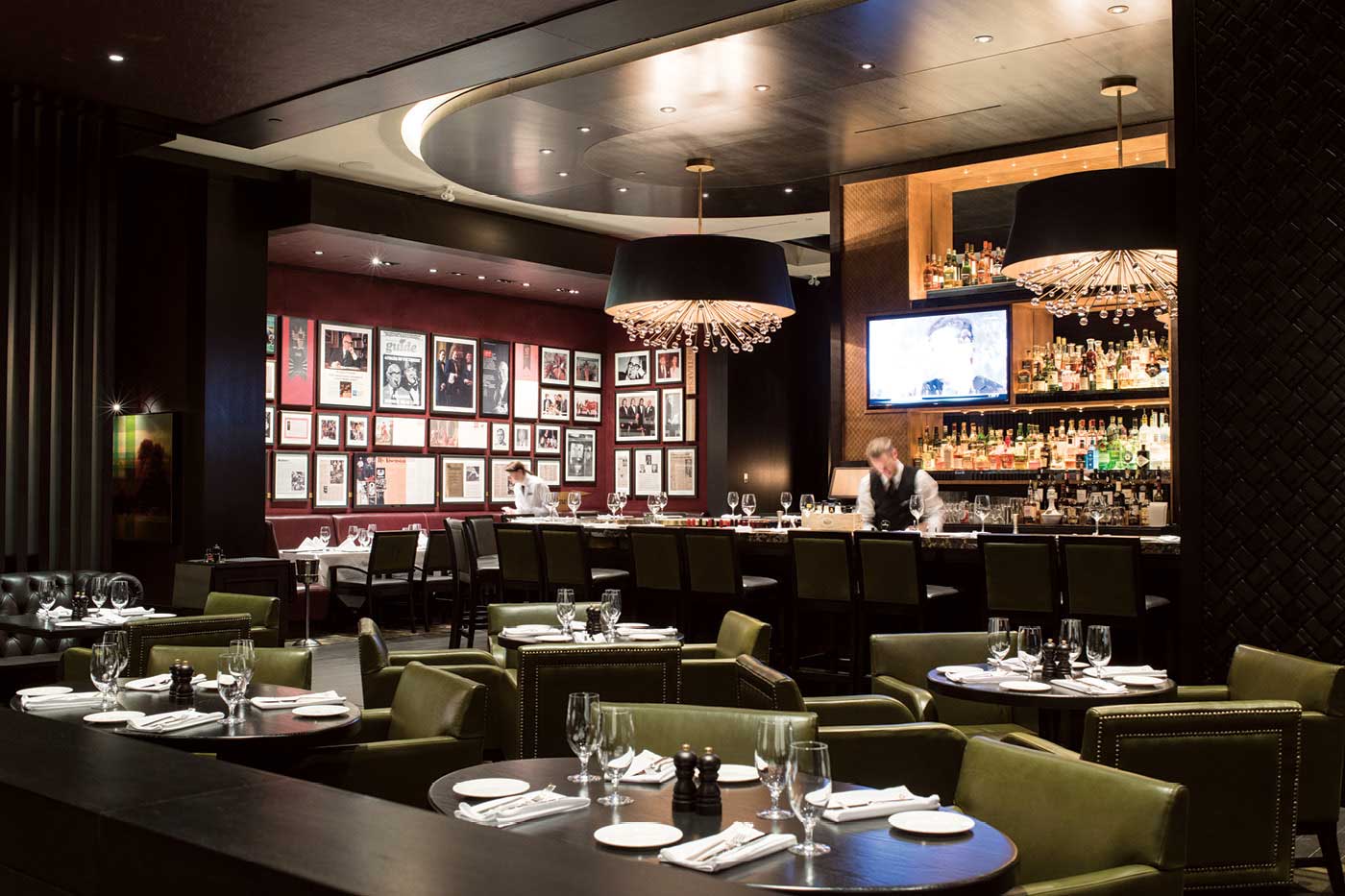 Another fixture of Calgary's dining scene, Hy's has been around since 1955 (albeit with a hiatus between 2006 and 2014). While it boasts one of the city's loveliest dining rooms, let's not kid ourselves — you're here for the steak, and you won't be disappointed.
The menu covers all the steak house bases, including some old-school favourites like steak Diane (flambéd tableside in brandy), beef Wellington (topped with foie gras and baked in puff pastry) and steak Neptune (topped with crab meat and hollandaise). There are plenty of classics among the sides, too, but also some welcome upstarts, such as fried rice and the genuinely inspired Gorgonzola macaroni.
Our hands-down favourite was the perfectly seasoned cremini mushrooms, which paired beautifully with the 22-ounce porterhouse. Like all of Hy's steaks, the porterhouse is Prime grade and aged at least 28 days. Recently, Hy's has added a 60-day dry-aged bone-in rib-eye to the menu, which gives us a great excuse to go back and have another crack at those mushrooms.
The Core, corner of 8 Ave. and 3 St. S.W., 403-663-3363, hyssteakhouse.com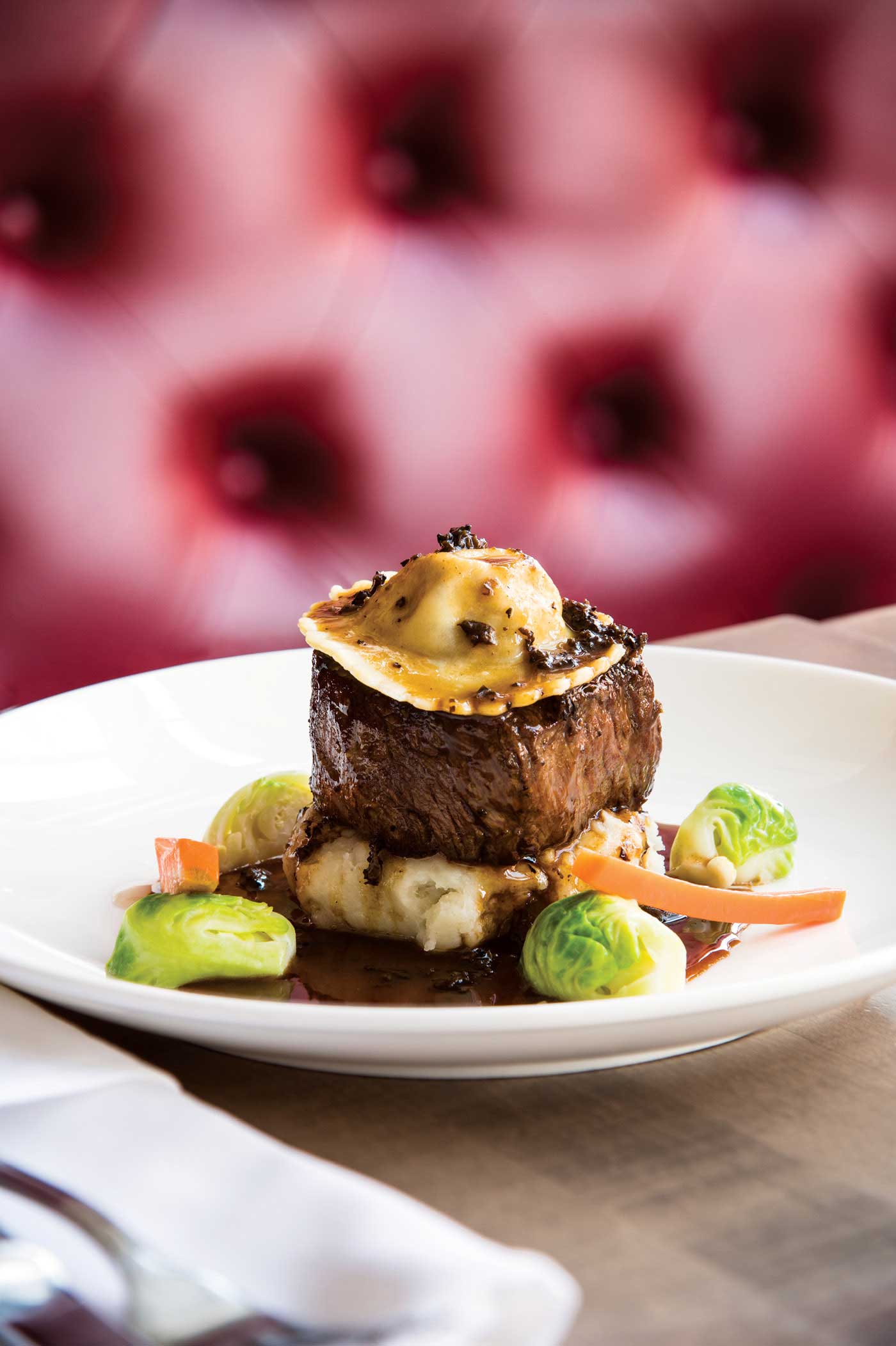 In this beef-eating city, steak houses tend to be serious business: rich fabrics, dark wood, grand menus. But not so at Le Petit Boeuf, a darling light-filled French steak house in Mission, occupying the space where Suzette Bistro used to be. It's the latest venture for owner Gilles Brassart and executive chef/partner Dominique Moussu, whose mission was to create a casual space to share fresh, approachable and delicious French cuisine, showcasing whole-cow Alberta Prime beef.
Enter menu items like the mix grill for four, which includes côte de boeuf (a giant bone-in prime rib steak), grilled chicken, bone marrow, duck foie gras ravioli, and a choice of two potato dishes (either pommes frites, pommes purée, pommes Dauphine or gratin Dauphi-noise). That platter, some great conversation and some quaffable wine is what Le Petit Boeuf is all about.
Chef Moussu's mastery of French cooking is on full display with his "signature dish" — beef tenderloin topped with a foie gras ravioli and truffle sauce, served with mashed potatoes and mixed vegetables — seriously rich with none of the seriousness of a typical steak house.
2210 4 St. S.W., 403-802-0036, lepetitboeuf.com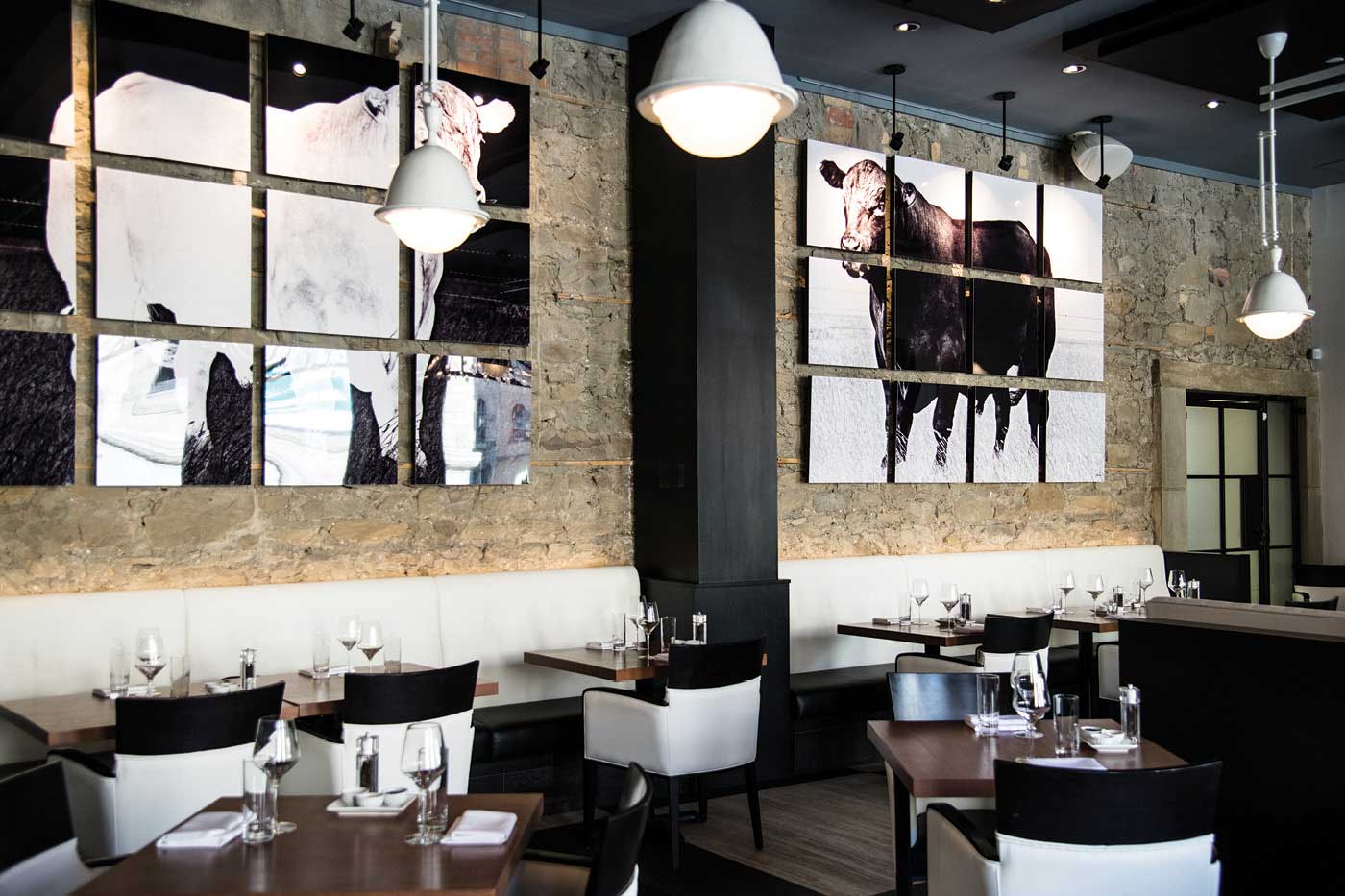 If there's such a thing as a steak scientist, Modern Steak owner Stephen Deere might just be it. The methodical approach he brings to everything from breeding to feeding to grilling is on full display in his new Stephen Avenue location, from the Benchmark beef pamphlets at the door to the handy beef primer printed on the flipside of the menu.
Modern Steak works exclusively with three Alberta ranches — Benchmark Black Angus, Brant Lake Wagyu and Pine Haven Prime. All three have a distinct approach to raising beef: Modern Benchmark, a joint venture between Deere and Michael Munton, rancher and owner of Benchmark Angus, raises grass-fed, grain-finished black Angus, all of it descended from Modern Benchmark's very own bull (named "Premium," natch), Pine Haven Prime is grass-fed all the way, while Brant Lake deals in wagyu.
Curious what the difference is? Order the filet trio, which features a cut from all three. We did, and found ourselves arguing over our favourite. Since it was Sunday, we also treated ourselves to "The Tomahawk Experience," a sinful 45-day dry-aged bone-in rib-eye, because really, can you ever have too much steak?
107 10A St. N.W., 403-670-6873, and 100 8 Ave. S.E., 403-244-3600, modernsteak.ca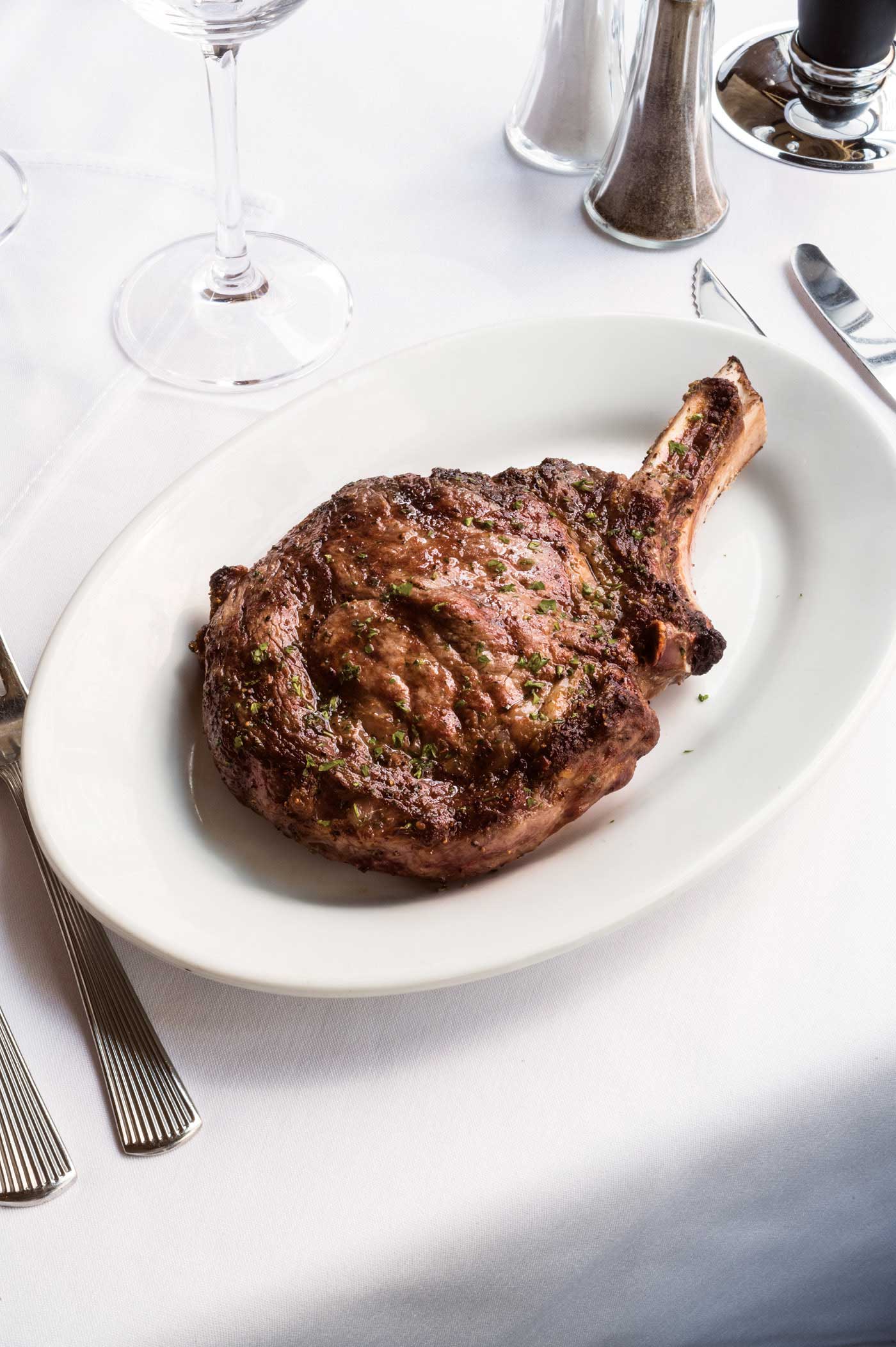 Equal parts classic and contemporary, Ruth's Chris puts the sizzle in the steak house experience. Literally. "Our plates are heated to 500 degrees, so when the steak — finished in butter — comes out, you hear the sizzle and you smell it. It's multi-sensory," says Tim Collins, director of operations for the Calgary-owned restaurant. Ruth's Chris serves Alberta and U.S. mid-west Prime beef, and steaks are cooked at 1,800 degrees to sear in all the juices.
You can't go wrong with ordering the tenderloin with its perfect micro-marbling, but if you're looking to branch out, Collins suggests the rib-eye, with one caveat: order it medium or medium-well. "Most people order their steak medium-rare, but rib-eye needs more time for the fat to cook and melt."
The motto at Ruth's Chris is "come hungry," and they're not joking. The mouth-watering meat shares the stage with classic sides like asparagus with hollandaise and seriously decadent mashed potatoes, and what might be the city's best crème brûlée. And speaking of the stage, Ruth's Chris location adjacent to Vertigo Theatre and close to Arts Commons and the Saddledome makes it perfect for a pre-show (or pre-game) dinner — they can have you in and out in an hour if necessary. Before 6:30 p.m. on weekdays and anytime on Sundays, you can take advantage of the prime time menu — two courses for $44 or three for $52, plus $10 glasses of wine.
115 9 Ave. S.E. (second floor, Calgary Tower), 403-246-3636, ruthschrisalberta.ca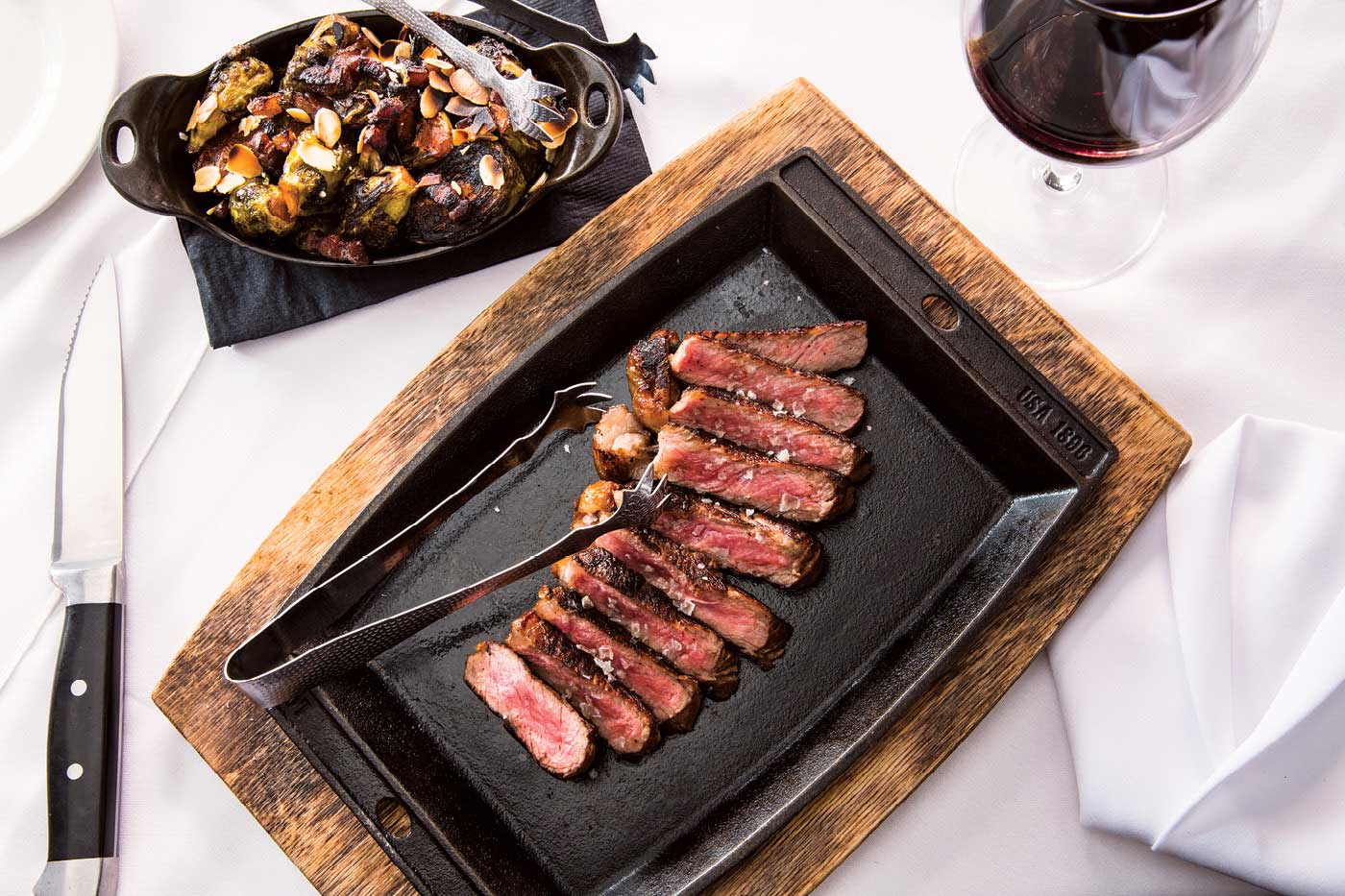 Since opening its doors in 2003, Vintage has been one of the heaviest hitters on the Calgary restaurant scene, with good reason. Its chophouse cuts include all the greatest hits, and the beef is 100-per cent Canadian Prime. Steaks are cut in-house and cooked on the grill, then seared on a flat top for an amazing crust. Then they're brushed with butter and finished with salt, for that extra hit of flavour.
In addition to serving Canada Prime, Vintage also features wagyu from Australia as well as a 14-ounce rib-eye of Tajima wagyu, a cross-breed of Tajima and Angus that chows down on barley for 400 days. We couldn't decide between the New York striploin and the tenderloin, so we ordered the porterhouse, a whopping 36 ounces of amazing.
Vintage also boasts an incredible list of sides. It's hard to choose a favourite, but the charred bacon Brussels sprouts are up there. We could eat them like popcorn out of a bag, if only we hadn't filled up on steak.
320 11 Ave. S.W., 403-262-7262, vintagechophouse.com