Calgarians love their downtown restaurants, but we hate to pay for parking, even if it is only a few bucks on top of a pricey meal. Sure, you can check out the restaurants in the burbs you've always meant to try, but you don't need to give up on Calgary's downtown and nearby restaurants just yet. And, yes, you can park on the street after six for free most places in the city centre, but sometimes, on Stephen Avenue, for example, or 4th Street S.W., there isn't a parking spot to be had within six square blocks of where you want to go. Not to worry – quite a few central hot spots offer free parking to their patrons, making the meal taste that much sweeter.
This very traditional Italian restaurant has outdoor parking at the side and back of the restaurant, with about a dozen spaces in total – a rare amenity downtown.
402 8 St. S.W., 403-237-5660, abruzzoristorante.com
The narrow strip of parking right in front of the this barbecue joint is usually full, as it's generally reserved for staff, but occasionally a patron can snag an unreserved spot if they're willing to bump up the curb.
316 3 St. S.E., 403-264-6419, bookersbbq.com
Catch & Oyster Bar
Restaurant patrons who park at the Hyatt and have their parking chit scanned with their bill have a four-hour window to retrieve their car free of charge.
100 8 Ave. S.E., 403-206-0000, catchrestaurant.ca
Mango Shiva
Validated parking is available for free in Bankers Hall after 6 p.m. and all day weekends – another great reason to try its unique take on brunch with dishes like eggs Benedeep.
218 8 Ave. S.W., 403-290-1644, mangoshiva.com
This classic New Orleans steakhouse offers free validated parking to patrons of the restaurant who park in the Palliser Parkade after 5 p.m.
115 9 Ave. S.E., 403-246-3636, ruthschrisalberta.ca/calgary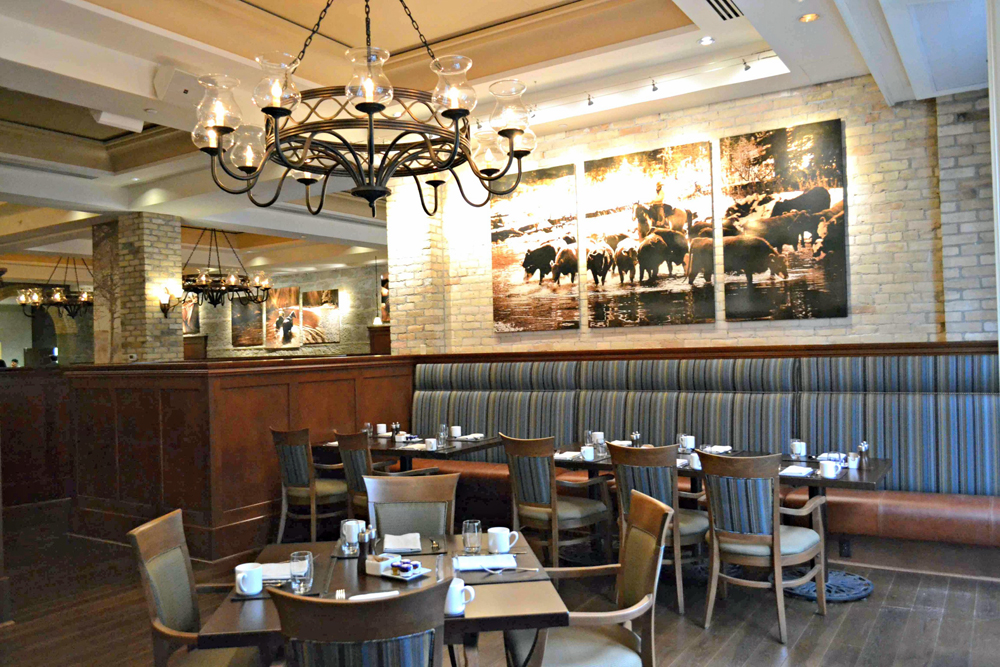 Photo by jared sych
Thomsons in the Hyatt offers upscale Canadian cuisine and free underground parking.
Just like diners at Catch, diners at Thomsons can park at the Hyatt for free. Just remember to have your server validate your parking chit.
112 8 Ave. S.E., 403-537-4449, calgary.hyatt.com/en/hotel/dining/ThomsonsRestaurant