Under the banner of Thank You Hospitality Management, Cody Willis is part of the teams behind Native Tongues and Calcutta Cricket Club, two of the city's liveliest and most popular restaurants. After bringing a little bit of fun and whimsy to the worlds of Mexican and Indian cuisine respectively, Willis and his partners have taken on Chinese food with the newly-opened Two Penny.
Drawing inspiration from the family-style neighbourhood Chinese restaurants that most Calgarians grew up on (think places like Silver Dragon), chef Scott Beaton uses the diversity of skills he picked up at restaurants like Teatro and Native Tongues as well as fresh local and house made ingredients to elevate nostalgic Chinese favourites. Beaton has created a family-style menu with takes on classics like a beef and broccoli made with an ultra-tender Wagyu brisket and smoked oyster sauce, and a kung pao studded with Empire Provisions' Chinese-style bologna, as well as a selection of dumplings, bao buns, and Hong Kong-style barbecued meats.
The flavours run from pretty standard Chinese take-out/dim sum fare (pork soup dumplings, shrimp wontons) to more intensely-flavoured showstoppers like the bold and spicy cumin lamb ribs and a shrimp and duck fried rice served with a bone full of marrow meant to be mixed in after the dish hits the table. This is where Two Penny shines – the less surprising dishes are nice enough, but it's the riskier plates that may lead diners to consider the admittedly more expensive Two Penny over their favourite joint in Chinatown or at their local suburban strip mall.
As with Native Tongues and Calcutta Cricket Club, the design of Two Penny is stylishly cheeky – designer Sarah Ward took her cues from retro Chinese art deco chic, with plenty of curved lines, luxurious lamp shads, and a long elegant bar situated at the back of the room.
There's a second concept in the basement – a darker, cozier bar that serves slightly more experimental creations both on the menu and from a dim sum cart, all meant to be washed down with a craft beer or a cocktail. And, speaking of cocktails, the drink list on both levels is, unsurprisingly, just as interesting as the food. Local bar wizard Stephen Phipps is responsible for Two Penny's cocktail list, which is full of sweet and savoury concoctions that employ classic Asian flavours like sesame, plum wine and orange blossom. Phipps' ginger soy sour is already on its way to becoming a Calgary favourite.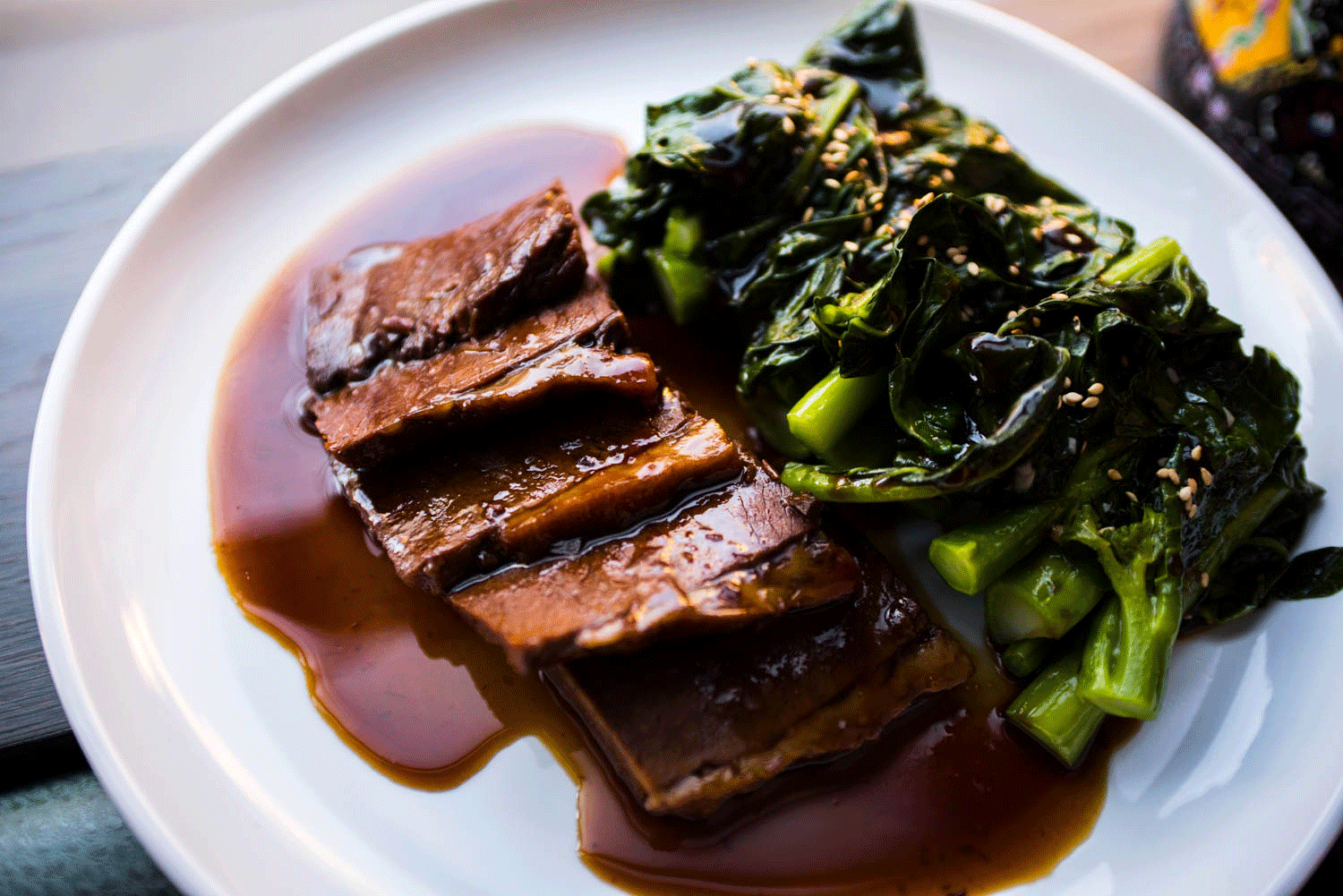 The beef and broccoli dish uses Wagyu brisket smothered in smoked oyster sauce.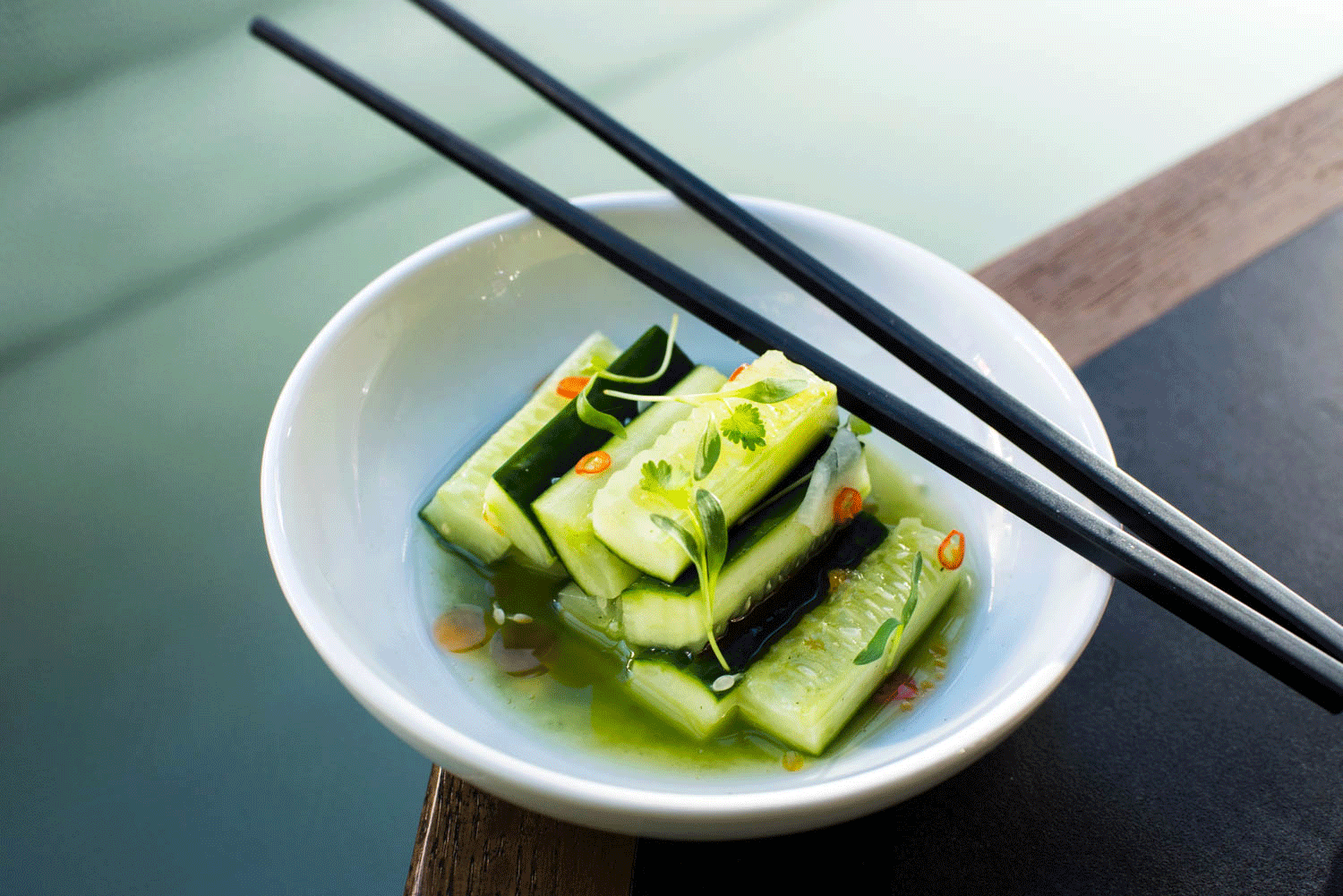 Cold cucumbers are on the snack menu and come lightly dressed with garlic and chilis.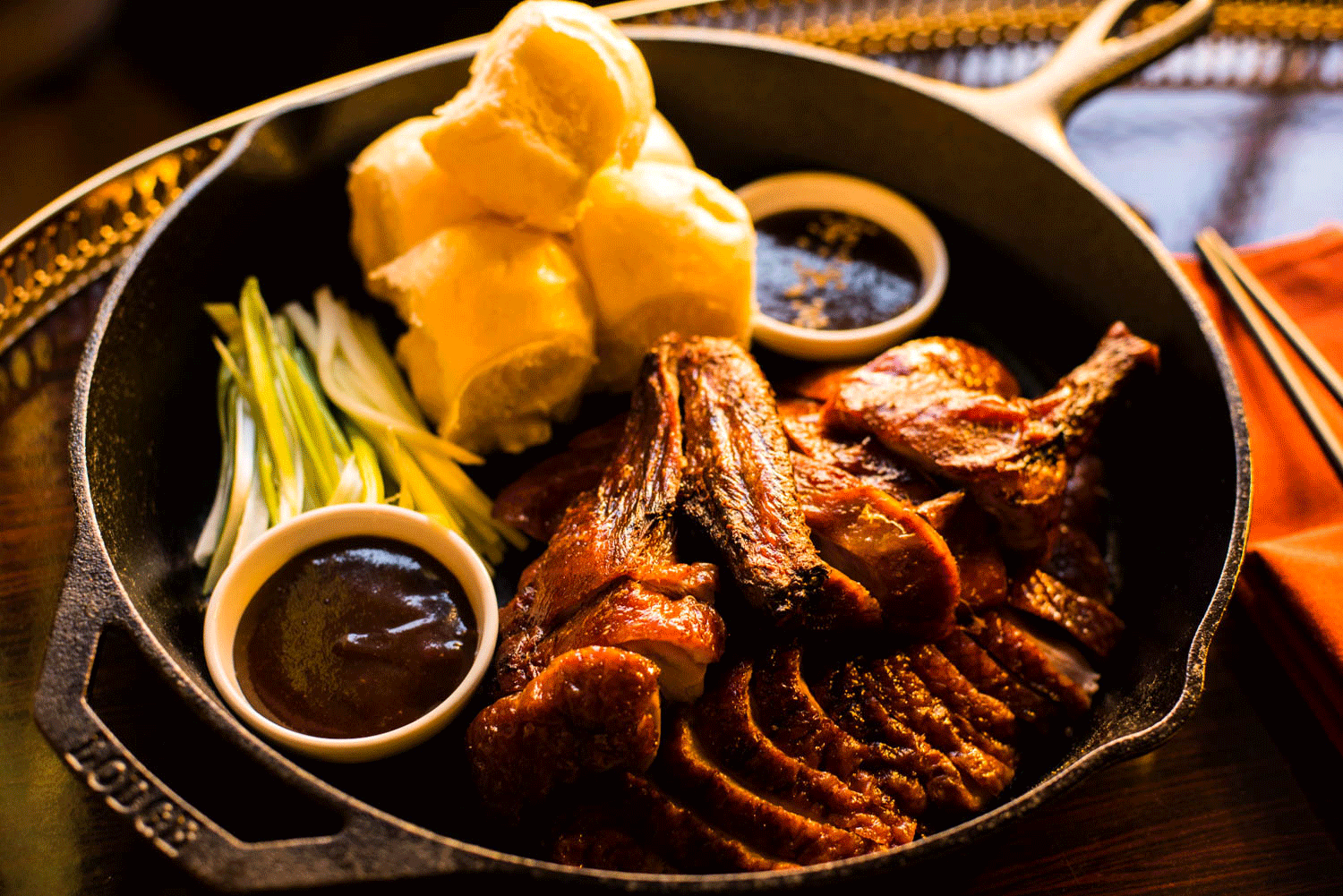 The roast duck comes with milk buns, hoisin, cucumber and scallion – all the components to make a sandwich.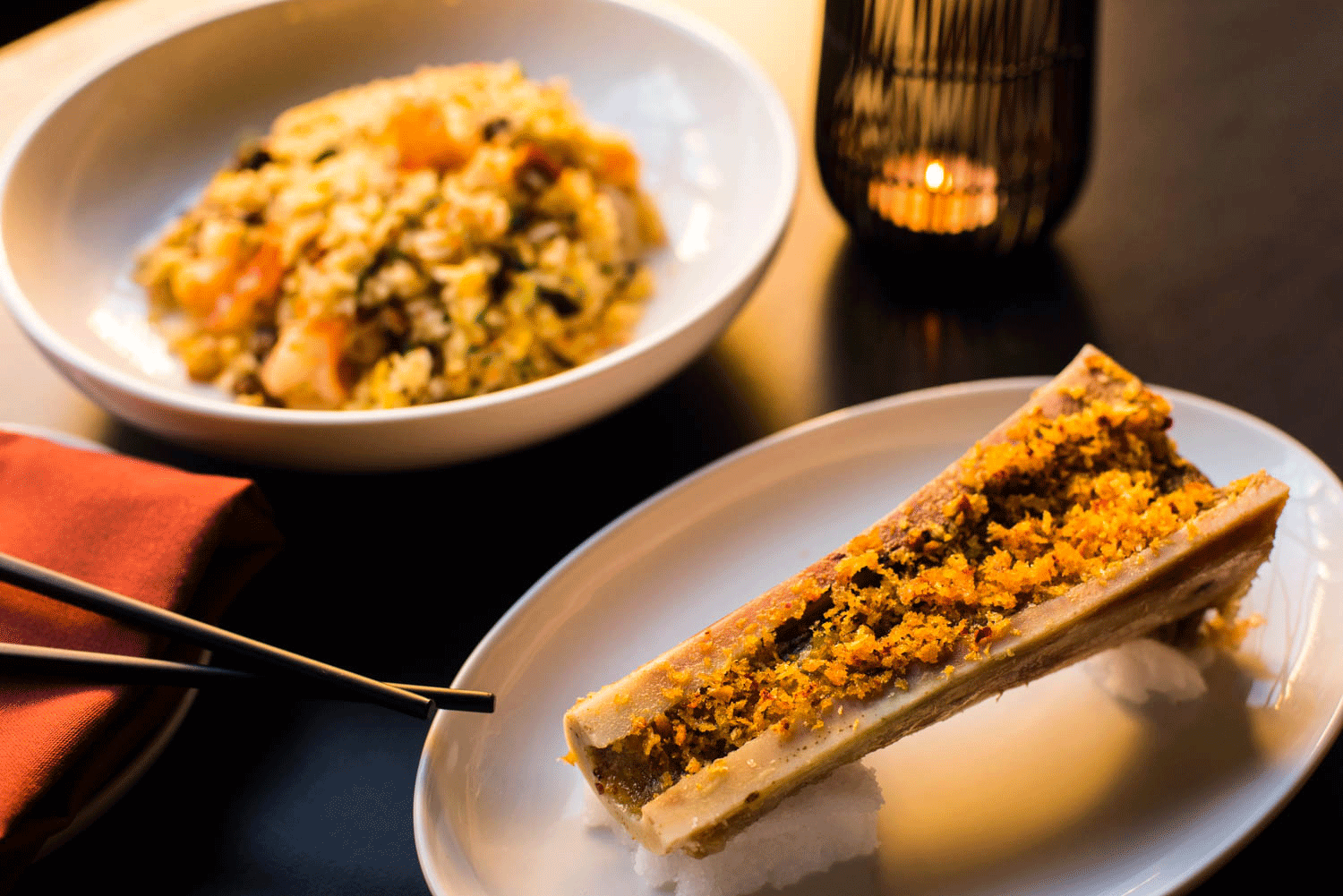 The special part of the special fried rice is the bone marrow. Scrape it into the rice and mix it all together.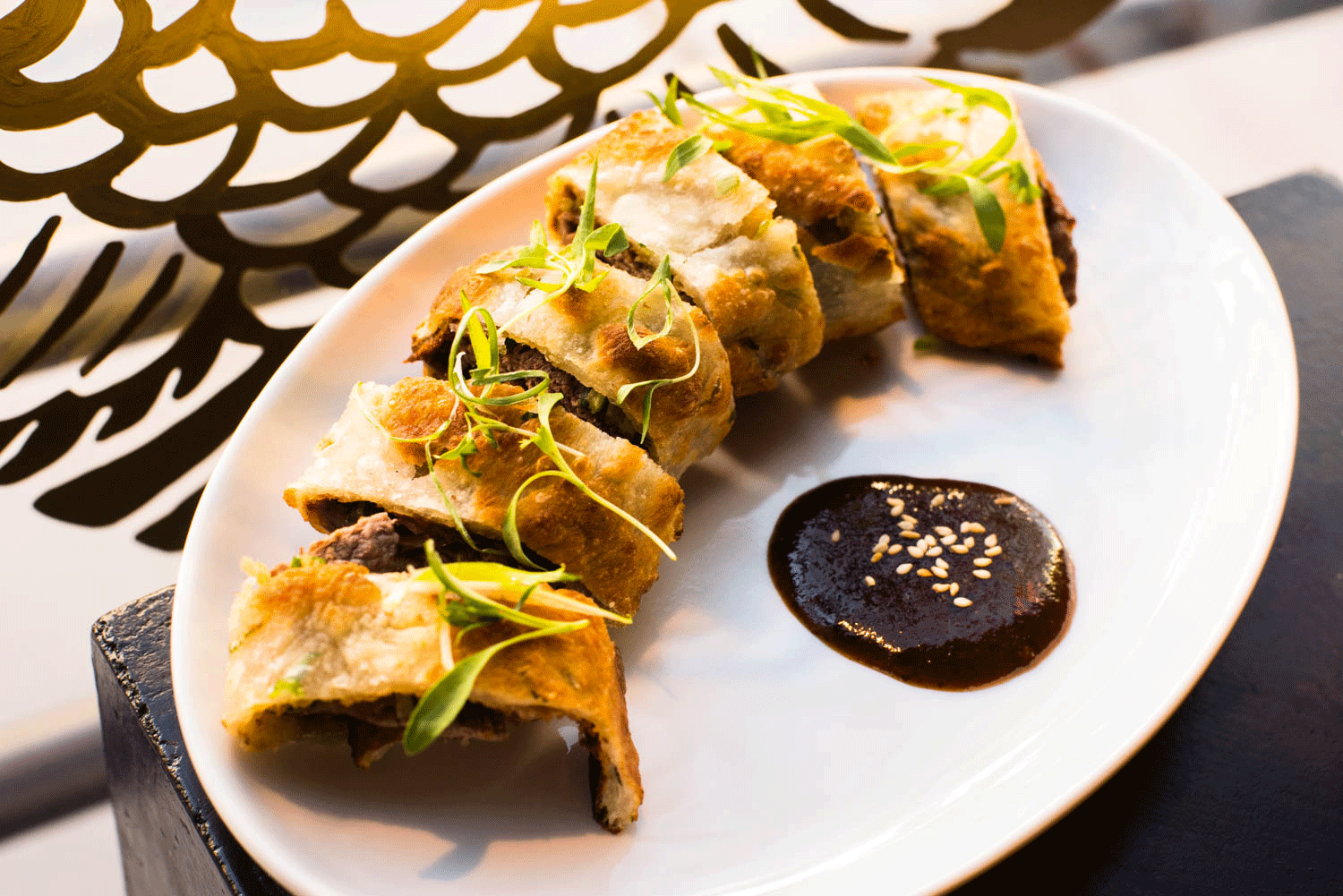 The scallion pancake roll is stuffed with Wagyu beef.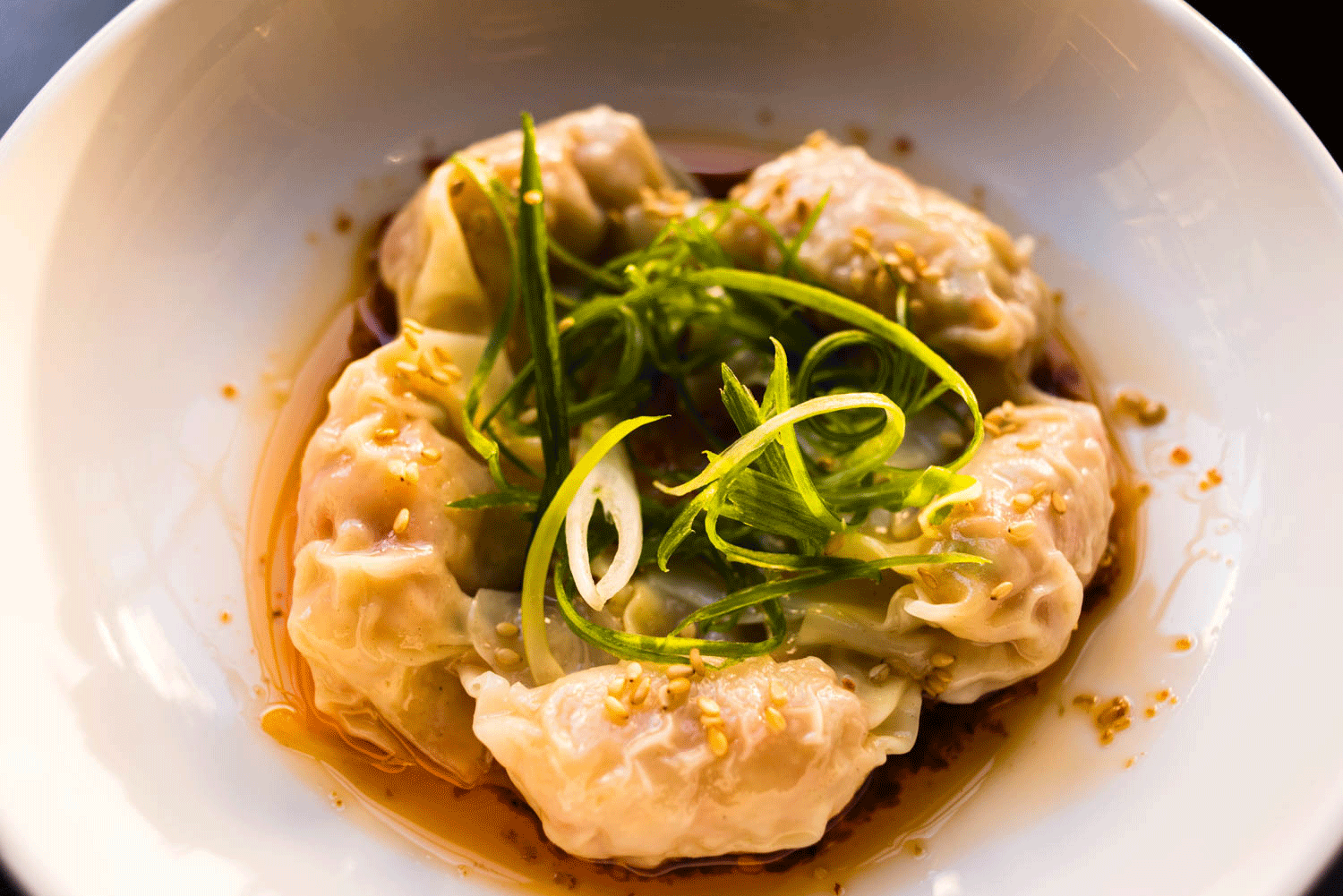 Dumplings are also on the menu along with potstickers and wontons.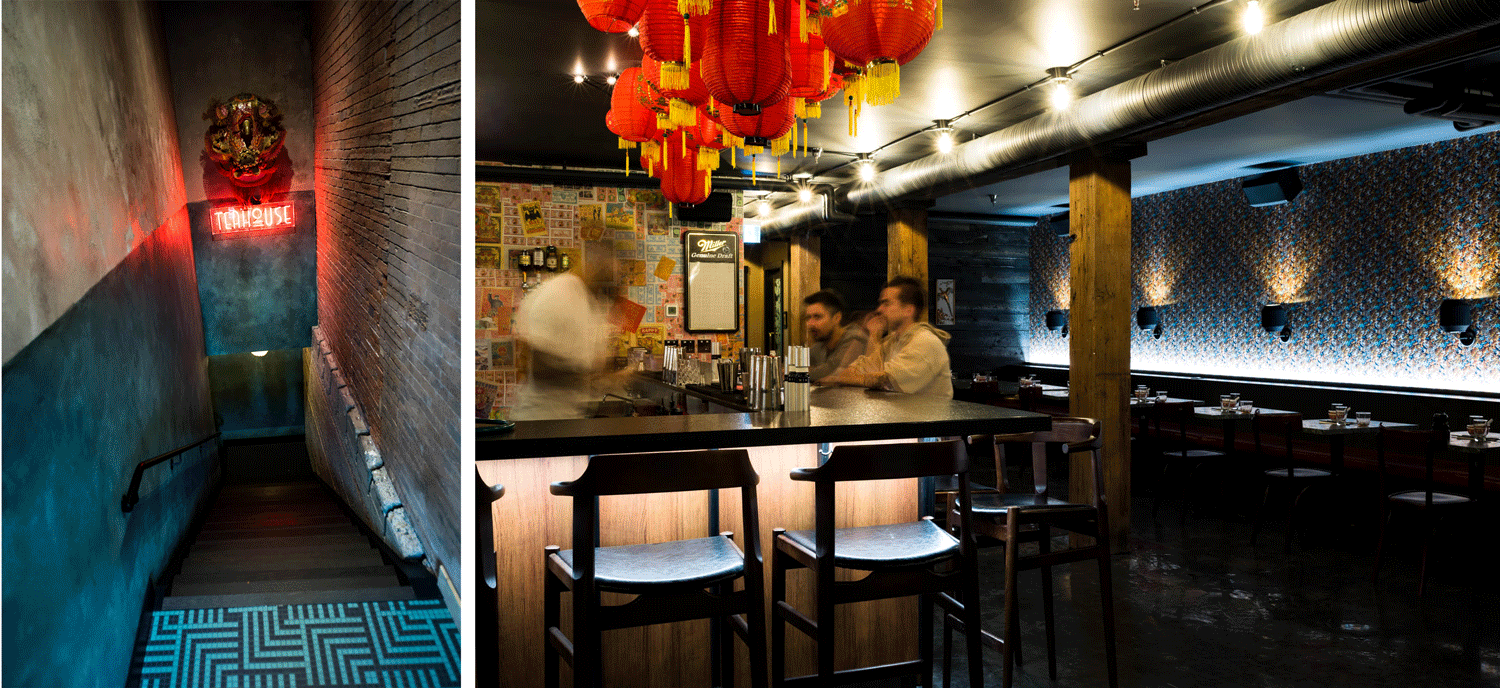 Downstairs is the Teahouse, which is the bar with a different menu and cocktail list. 
1213 1 St. S.W., 403-474-7766, twopenny.ca