No, Teatro is not a new restaurant – it's the same grande dame across the street from Arts Commons that we've all grown to know and love. But over the past few months Teatro has been injected with new life, thanks to new talent in the kitchen.
First off, chef Matthew Batey, known to most Calgarians as the former executive chef at Michael Noble's Inglewood restaurant The Nash, has stepped into the role of corporate executive chef for the Teatro Group, overseeing Teatro as well as Royale, Cucina, Alforno, and the group's other properties. The other major change is Dave Bohati, the former executive chef at Market, has taken over the more hands-on chef de cuisine gig at Teatro.
Bohati has been celebrated for his creative approach to food and he's bringing a fresh take to the upscale Italian fare that Teatro has built its reputation on. The menu changes regularly so Bohati can take full advantage of seasonal ingredients. His dishes – especially those in the five-course chef's tasting menu – are modern and often whimsical, while still using Teatro-esque ingredients such as duck breast, lamb and pasta. Teatro is still that iconic restaurant that Calgarians have been hitting for pre-theatre dates and special occasions since 1993, but Bohati and Batey are doing their part to keep this classic vibrant and relevant.
200 8 Ave. S.E., 403-290-1012, teatro.ca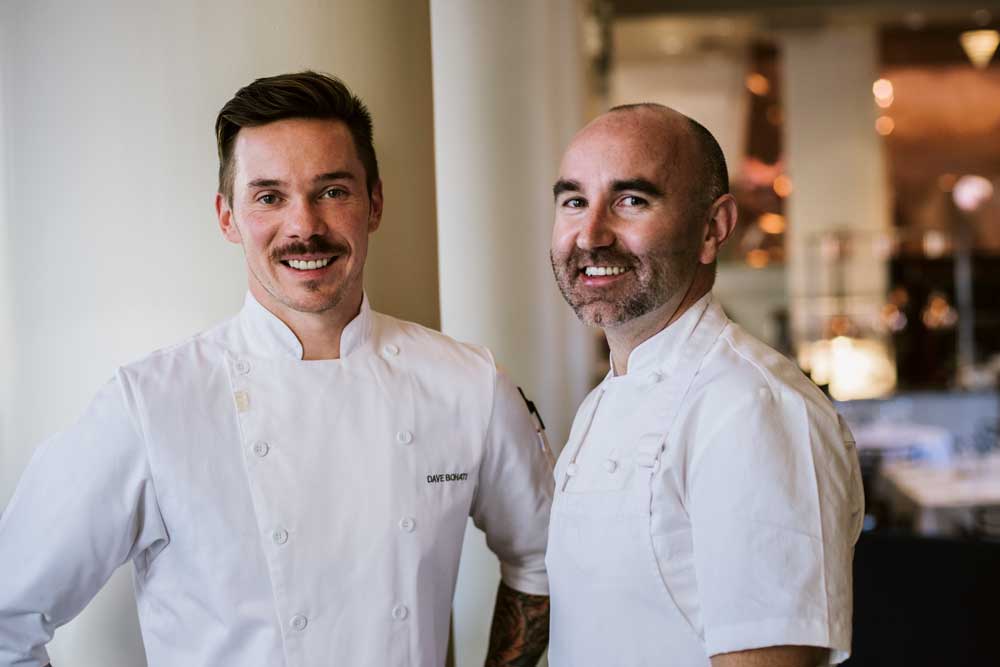 photograph by jared sych
Teatro chef de cuisine Dave Bohati and Teatro Group corporate executive chef Matthew Batey.