Calgary has seen a lot of new dessert trends recently, like rolled ice cream and ice cream made using liquid Nitrogen.
But instead of embracing new trends, Village Ice Cream is evoking nostalgia and launching a classic treat. Root beer floats are back and Village is making sure they're just as good – if not better – than you remember.
Village Ice Cream has collaborated with the soon-to-open local brewery Annex Ale Project for this new dessert. (The brewery is scheduled to open in Manchester in early April.) Annex Ale isn't just about brewing real beer, though. Annex Ale Project has a sub-brand, called Annex Soda Mfg., that produces all-natural craft sodas. All its sodas are made with all-natural extracts, not syrups. Annex is the only company in Alberta whose root beer contains 11 natural ingredients and not just extracts.
The classic, summery treat is made with one scoop of Village's vanilla bean ice cream and an entire bottle of Annex Ale Project all-natural root beer. Sip on it and reminisce about lazy summer days and road trips and family get-togethers.
As of Monday, March 6, this treat will be available at all three Village Ice Cream locations.
The root beer float costs $7.50. You can also order a bottle of Annex Ale root beer separately for $3.50.
Village Ice Cream, 431 10 Ave. S.E., 403-261-7950 and two other locations, villageicecream.com
---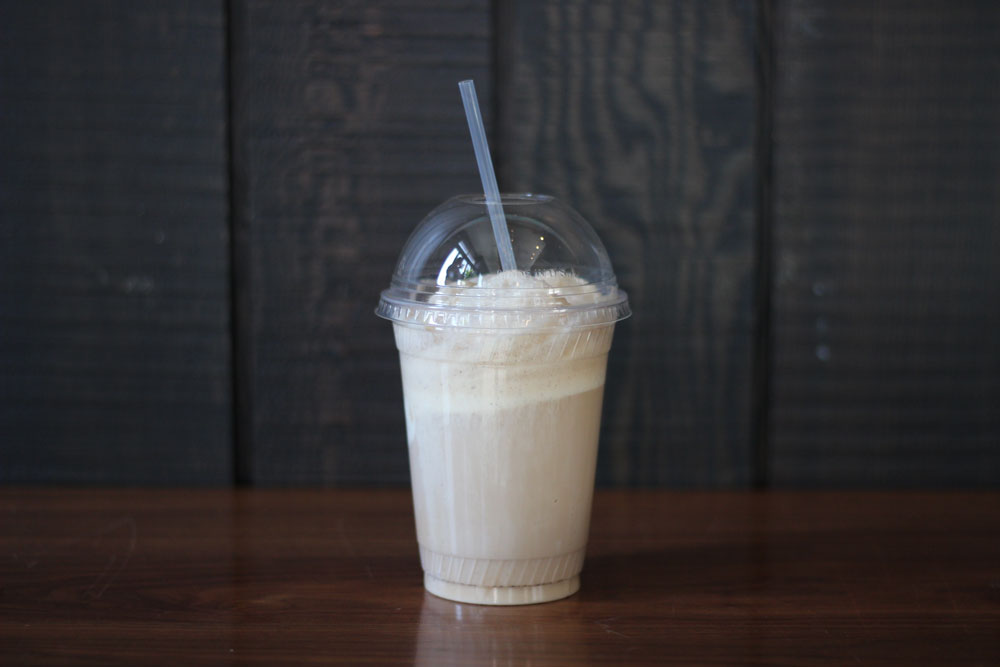 photograph by Chloe Devereux