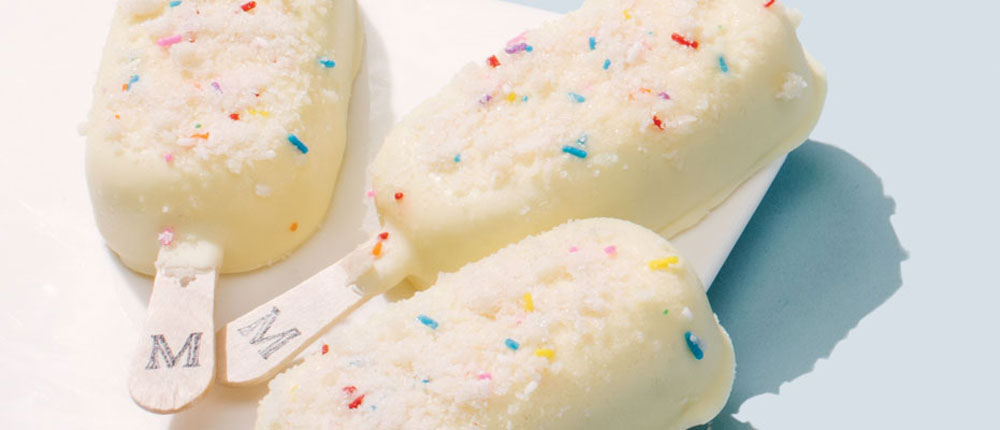 Marcus's dense, ultra-premium ice cream is now available on a stick, enveloped in chocolate, in flavours such as Dulce Banana Walnut and Birthday Cake. Watch for them in freezers alongside its ice cream, or by bike at craft fairs and other fun events.
Available at various Calgary locations, madebymarcus.ca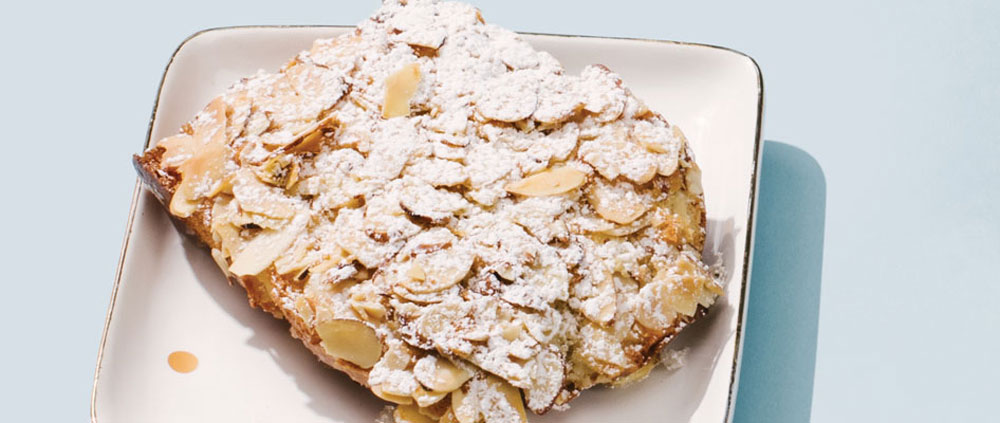 Bostock is a tender French cake-like pastry made by upcycling thick slices of brioche French toast-style and topping it with almond frangipane, nuts and other toppings, transforming it into something you will love to nibble with coffee.
2435 4 St. S.W., 403-984-9294,@laboulangerie4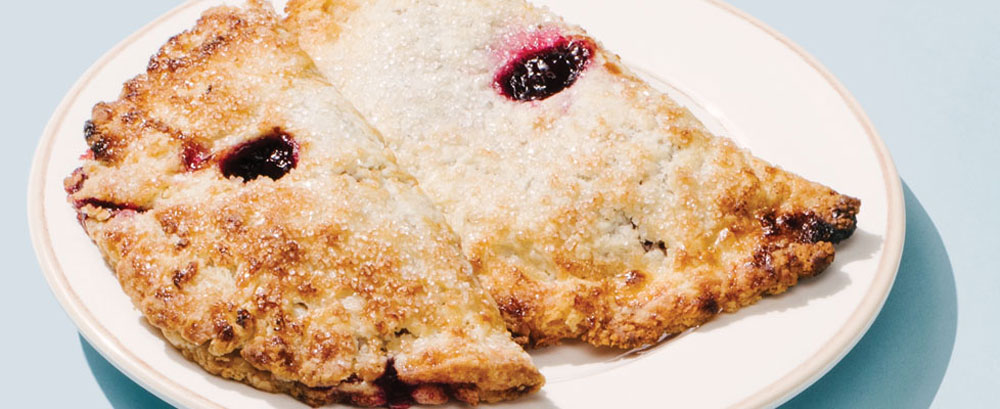 What's better than pie you can eat out of your hand? One that's made with an all-butter crust and stuffed with cherries, of course. This is what I always dreamed the Hostess Fruit Pies advertised in the back of Archie comics would be. (They weren't.)
8 Spruce Centre S.W., 403-452-3960, thepiehole.ca, @pieholeyyc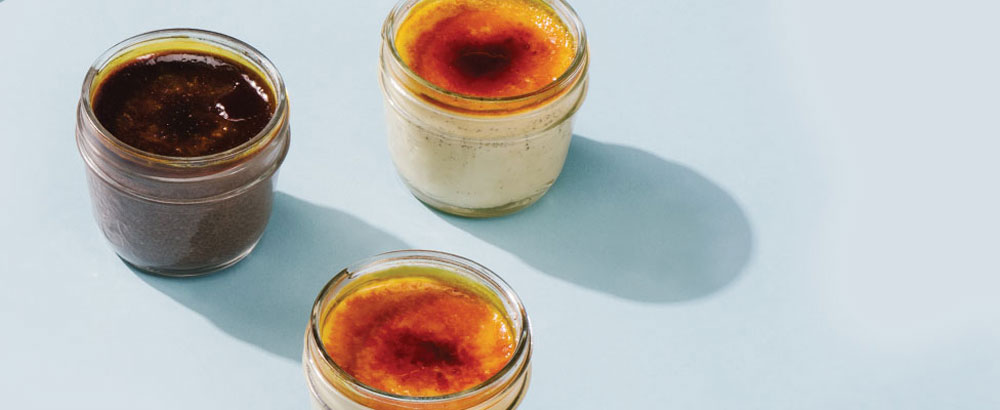 It's the crème brûlée of your dreams – smooth and creamy, not too firm, not too runny -with vanilla bean or a myriad of interesting and constantly changing flavour combinations. They're gently cooked by sous vide in small (single serving) or large (still single serving) jars, and Burnt to Order staff will torch it for you there to eat at the counter or give you a tiny container of pre-caramelized sugar to sprinkle overtop and torch at home or broil in the oven.
Crossroads Market, 1235 26 Ave. S.E., 403-291-5208, crossroadsmarket.ca, @burnttoorder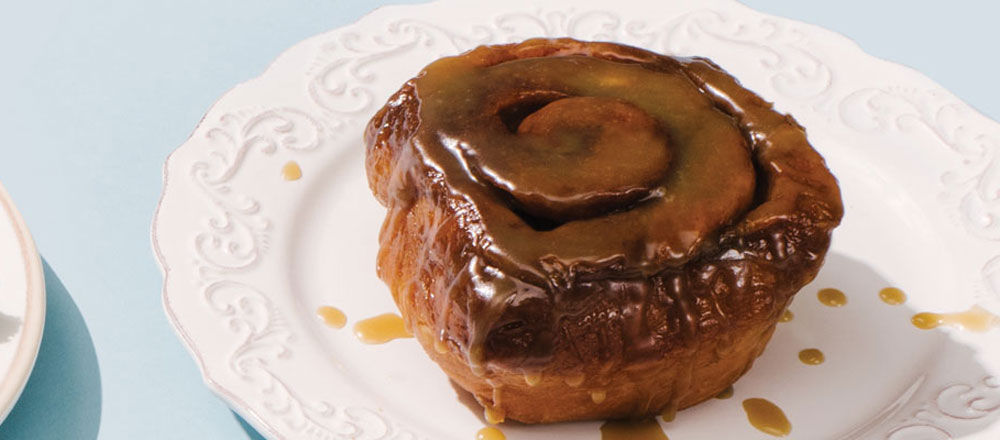 On Saturday mornings, the Forage bakers create soft, sticky cinnamon buns that are substantial enough for sharing, with the perfect ratio of dough to goo. (They brew Monogram coffee, too, and are just a few blocks from the dog park. You're welcome.)
3508 19 St. S.W., 403-269-6551, foragefoods.com, @foragefoods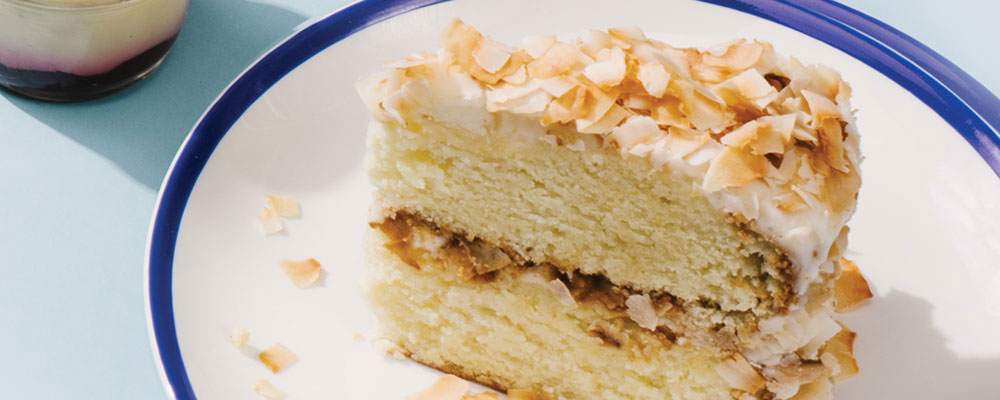 The same tall, buttery layer cake covered in a thick coat of toasted coconut that's on the menu at Ten Foot Henry is available by the slice in Little Henry, its coffee/takeout offshoot. It is sublime paired with a latte, brewed with beans from The Roasterie.
1209 1 St. S.W., 403-475-5537, tenfoothenry.com, @10foothenry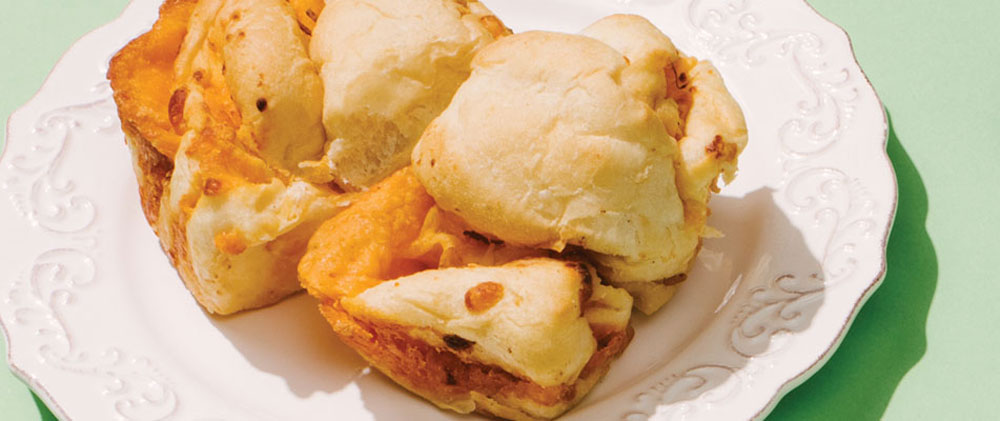 The cheese buns at Glamorgan Bakery are no secret, but they are worthy of a reminder. The formula hasn't changed since the seventies for good reason – the ultra-cheesy buns are so popular, the bakery's busiest time of year is summer, when people buy bags of buns to bring to family out of town and visitors load up their suitcases before heading home.
3919 Richmond Rd. S.W., 403-242-2800, glamorganbakery.com, @glamorganbakery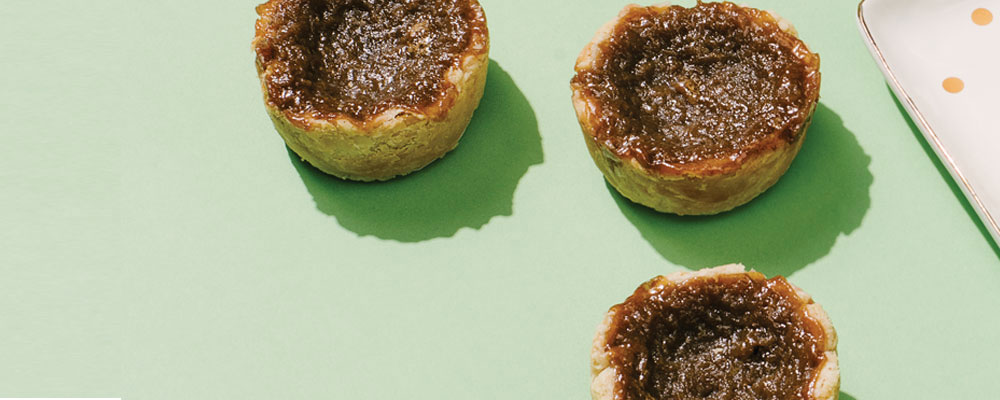 The perfect butter tart – deep, encased in flaky pastry with a slightly oozy filling and a few raisins for the ultimate Canadian experience – exists in Calgary at Bliss Bakery, which left Chinatown post-flood and has resurfaced on Northmount Drive. You can also find your bliss downtown and at Chinook Centre.
728 Northmount Dr. N.W., 403-281-8821; Chinook Centre and Bow Valley Square 2, blisscupcakes.com, @blisscalgary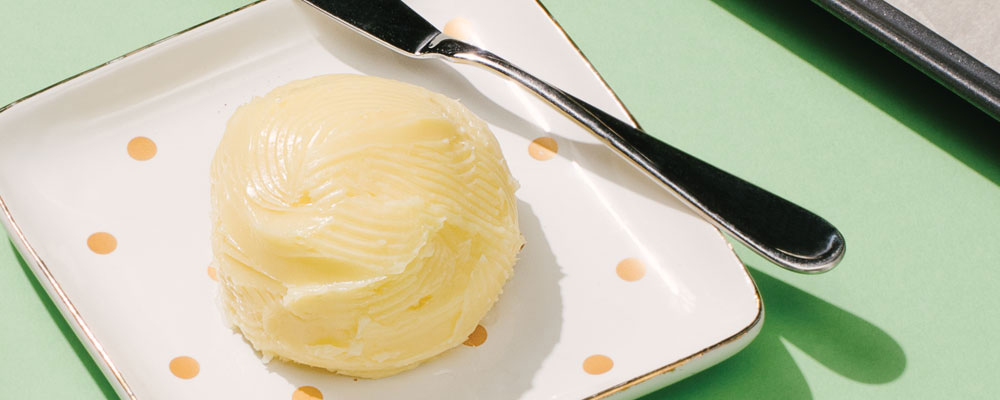 Using mostly cream from grass-fed cows at Rock Ridge Dairy in Ponoka, Kristie Lee makes her own tangy cultured butter with active bacterial cultures (like yogurt), then adds sea salt from Vancouver and flavours such as chilis and garlic or bacon and chives, inspired by local, seasonal ingredients.
Available at the Hillhurst Sunnyside farmers' market, 1320 5 Ave. N.W., farmersmarket.hsca.ca; and The Cookbook Co. Cooks, 722 11 Ave. S.W., 403-265-6066, cookbookcooks.com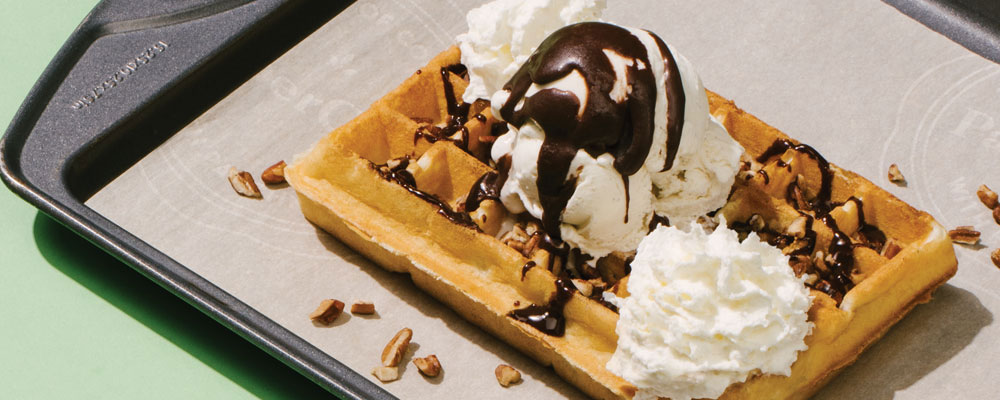 This is a two-piece family deal: not only do you get a tender, golden buttermilk waffle made with Sam Friley's aunt's decades-old recipe, but it's also topped with his brother Billy Friley's Village ice cream and a healthy dose of melted chocolate or sticky toffee, toasted pecans and whipped cream.
330 17 Ave. S.W., 403-287-9094, buttermilkfinewaffles.com, @buttermilkyyc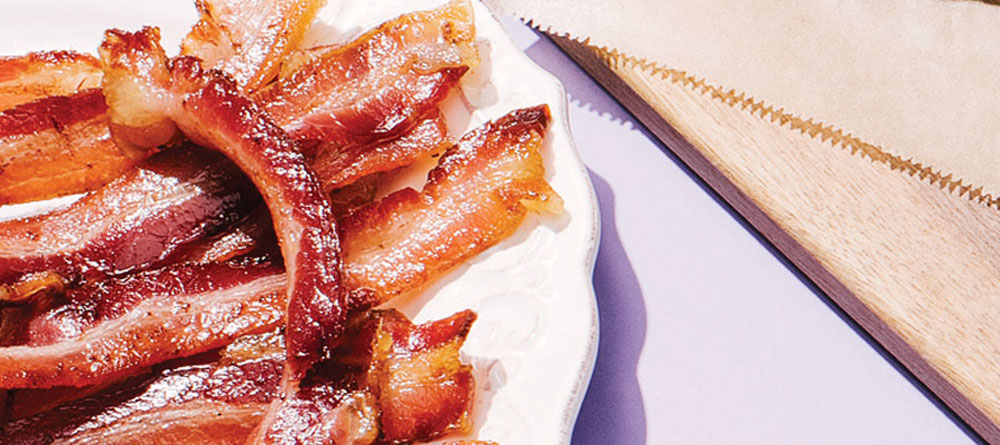 Bacon enthusiasts will weep with joy over Jan's own side bacon, which you can buy by the chunk or have sliced at the counter – thick or thin, as you like it. (It's also a perfect accompaniment to the homemade perogies.)
2436 2 Ave. N.W., 403-270-8334
Lasagna from Jebb's Joint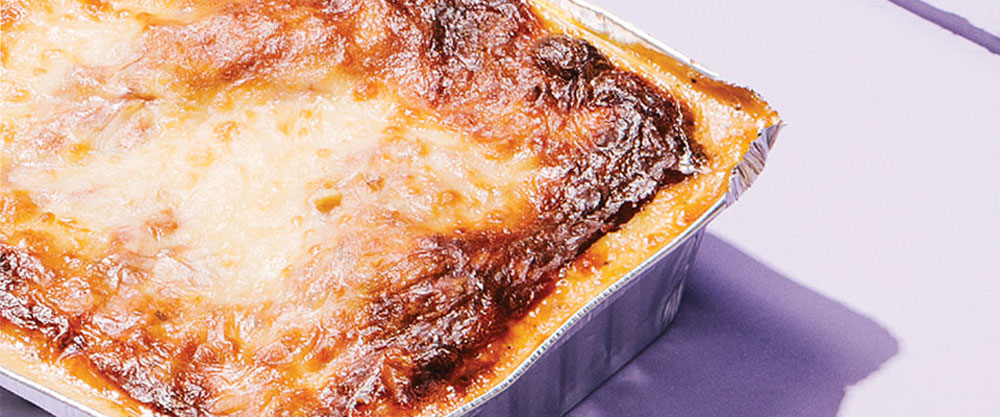 Gemini-winning Calgary TV host and comedian Jebb Fink opened this pasta place in Crossroads Market earlier this year. He says his lasagna serves two, but it's enough for four – the problem is, everyone wants seconds. The lasagna is made with Fink's own pasta sheets, homemade sauce (with meats from Lina's) and asiago, regular and buffalo mozzarella, and Parmesan from the market. He assembles it, you bake it at home and take the credit.
Crossroads Market, 1235 26 Ave. S.E., 403-291-5208, crossroads market.ca, @crossroadsmrkt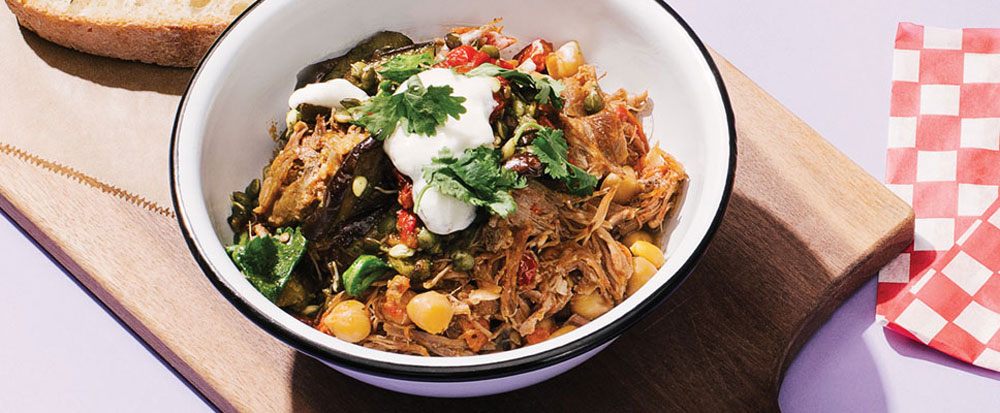 Every day, Aviv Fried and Michal Lavi simmer simple, flavourful stews in the style of the kerosene stove restaurants in Tel Aviv, where they grew up. A thick slice of Sidewalk's famous bread accompanies each steaming bowl.
618 Confluence Way S.E., 403-457-2245, sidewalkcitizenbakery.com, @sidewalksimmons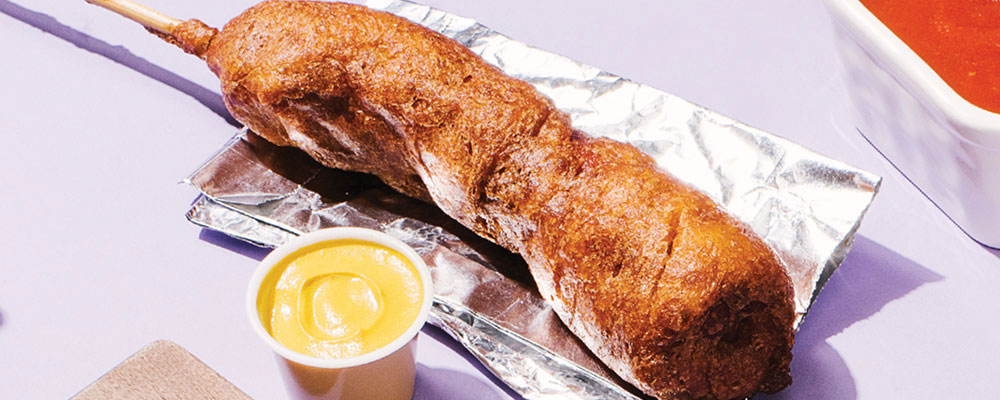 They're not on the menu, but if you know to ask, you'll be rewarded with a dark, crunchy corn dog of the sort every corn dog aspires to be.
1022 17 Ave. S.W., 403-244-0694, tubbydog.com, @tubbydoghotdogs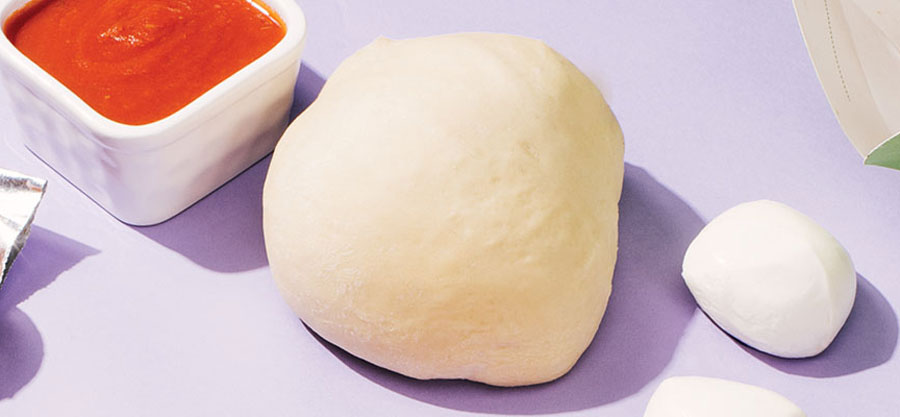 Sauce makes its own DIY pizza kits – handmade dough, sauce and cheese packaged together to grab from the cooler and take home to shape and bake yourself. Peruse the adjacent deli counter for loads of salamis and other topping options for your ultimate Friday-night pie.
3326 17 Ave. S.W., 403-727-7627, sauceitalianmarket.com, @saucecalgary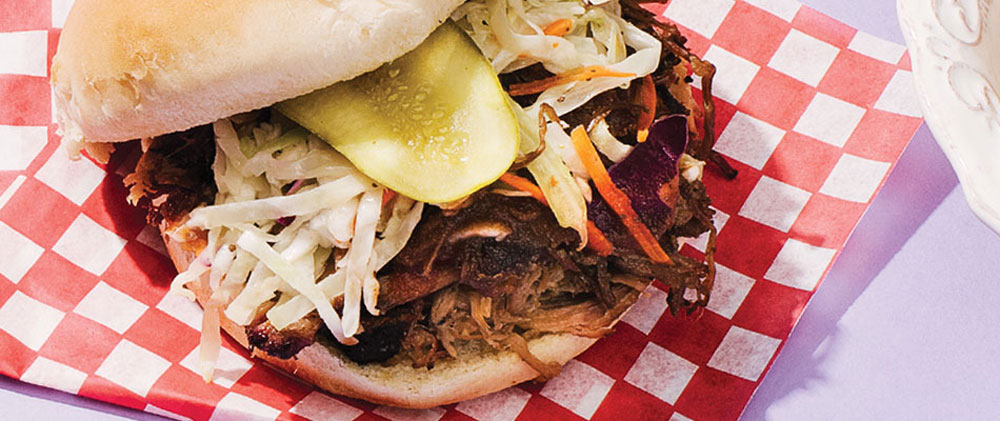 When you can't decide between the brisket and pulled pork, the manwich (or womanwich, if you prefer) piles both on a soft bun and finishes them off with a slice of dill pickle. Add your choice of house-made sauces at the table.
4640 Manhattan Rd. S.E., 403-605-9365, and 416 16 Ave. N.E., 403-263-4659, holysmokebbq.ca, @holysmokebarbq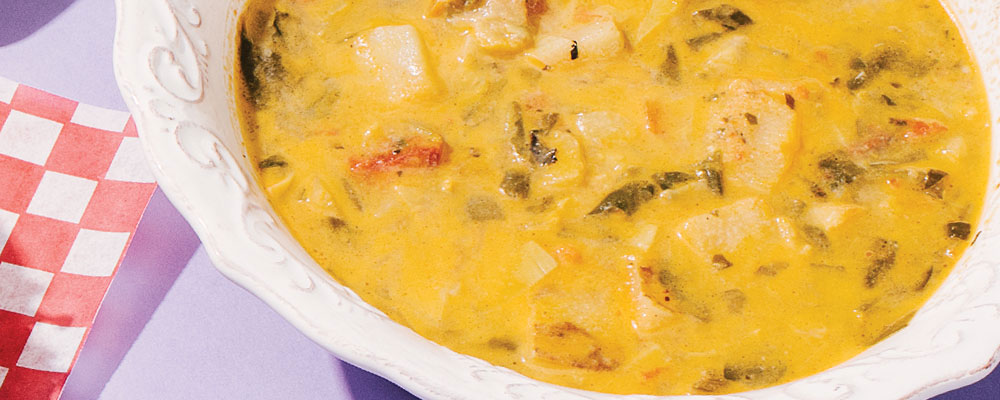 The spinach, artichoke and feta soup isn't the most popular, but it's Primal Soup Company owner Margaret's favourite, inspired by a Spiro's pizza she loved to order decades ago. (You love the dip? You will love the soup.)
The Market on Macleod, 7711 Macleod Tr. S.W., 587-354-1120; and Crossroads Market, 1235 26 Ave. S.E., 403-291-5208, primalsoup.ca, @primalsoupcafe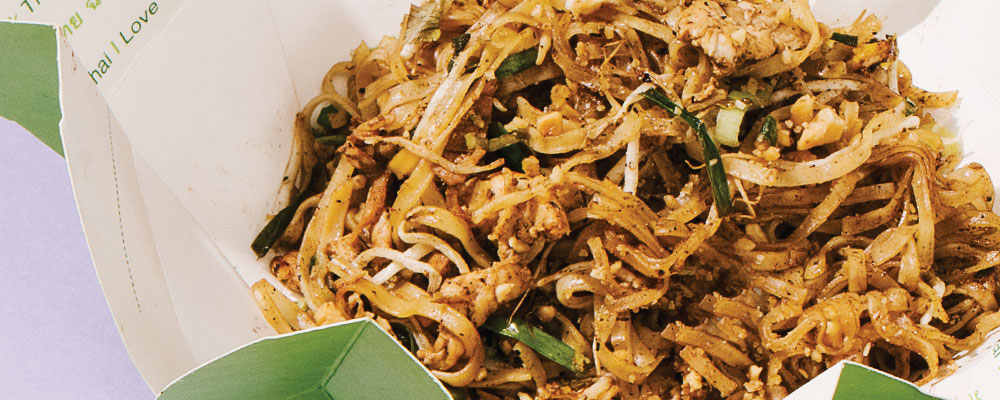 Tuk Tuk's lotus-shaped green cardboard takeout containers fold out into functional, decorative plates, making this quintessential Thai street food dish of rice noodles, bean sprouts, chicken, egg, peanuts and its own tangy sauce even more irresistible.
636 17 Ave. S.W., 403-455-0999, tuktukthai.com, @eattuktukthai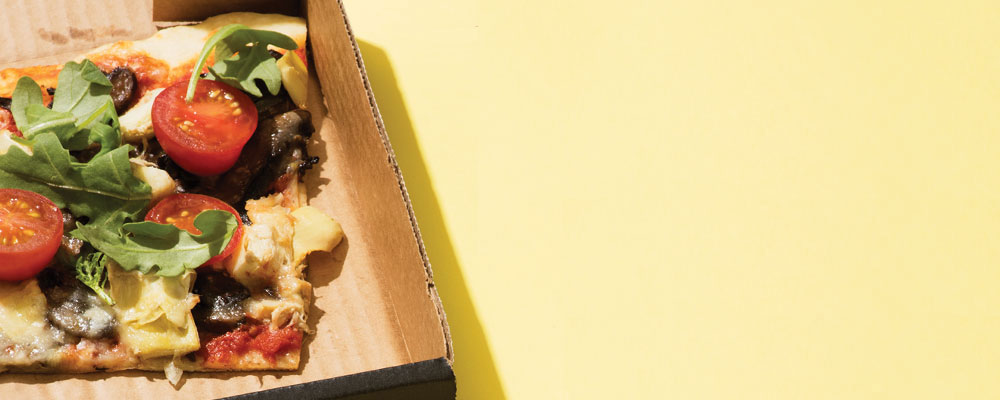 Una Takeaway has upped the ante when it comes to pizza by the slice, to eat on the street. Its chewy, thin-crust pizzas are sold by the large wedge at the new takeaway spot next door to the restaurant. You can pick up a salad, coffee and dessert to go, too.
616 17 Ave. S.W., 403-453-1183, unatakeaway.com, @unatakeaway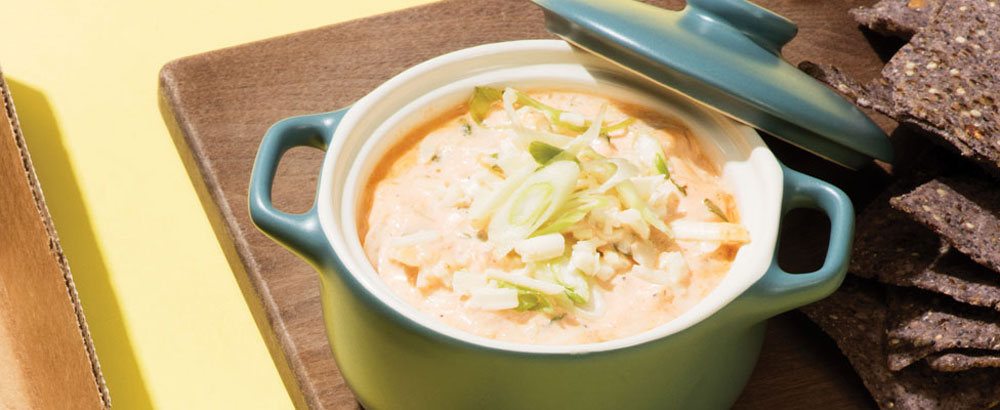 Chef Judy Wood and her team make so many delicious things at Meez, but the cheesy Buffalo chicken dip you bake at home until bubbly and gooey is the kind of thing you want to hide in the closet and scoop into your mouth without sharing. It's the best thing to bring to a party – just make sure you grab two.
Willow Park Village, 10816 Macleod Tr. S., 403-264-6336, meezcuisine.com, @meezcuisine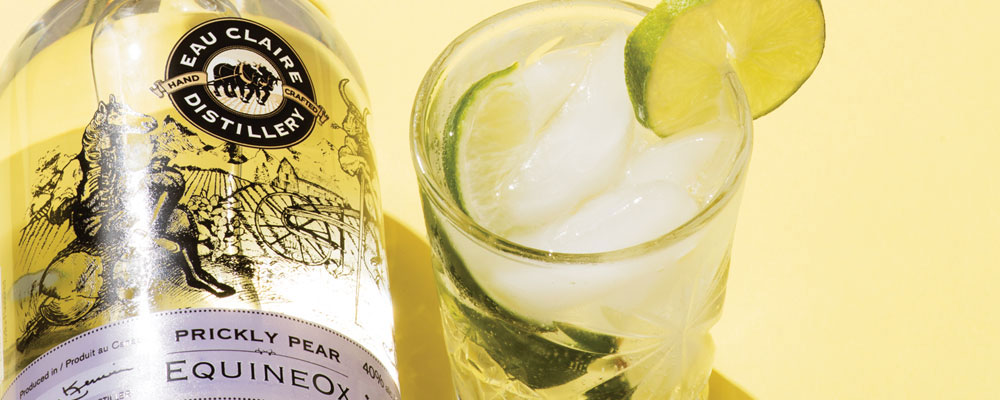 Previously known as the seasonal Spring Equinox, Prickly Pear EquineOx is now available year-round. It's the first spirit to be distilled using local prickly pears, which impart a unique floral pear flavour. It can be served straight up or over ice, and does delicious things to gin and tonics and all kinds of cocktails.
113 Sunset Blvd. N.W., Turner Valley, 403-933-5404, eauclairedistillery.ca, @eauclairecraft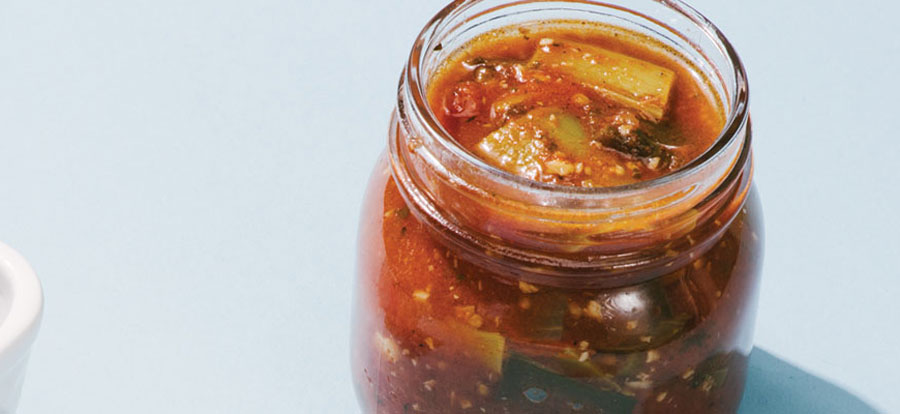 This traditional Provenal fish stew makes a great dinner party standby. Pick up a container of this complex and flavourful stew, brimming with fish and seafood, for an easy and impressive meal that is rustic enough to pass off as your own.
1515 14 St. S.W., 403-245-6300, boydslobstershop.ca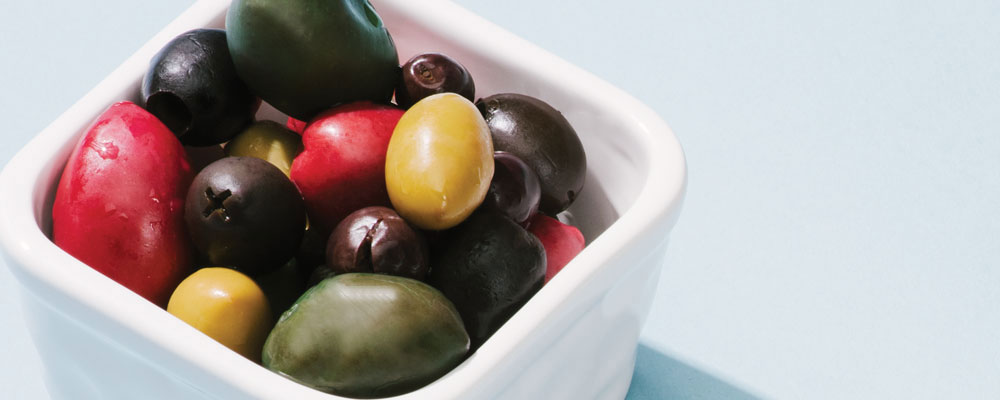 Angela Umbrich hand-stuffs olives imported from Italy, Greece, Spain, Turkey and Morocco with intense garlic, briny cheeses, toasted almonds and other tasty things, and marinates them in even more deliciousness before selling them by the container or turning them into tasty tapenade.
Available at Market on Macleod, Italian Supermarket and Springbank Cheese, angelasartisanolives.com, @angelasolives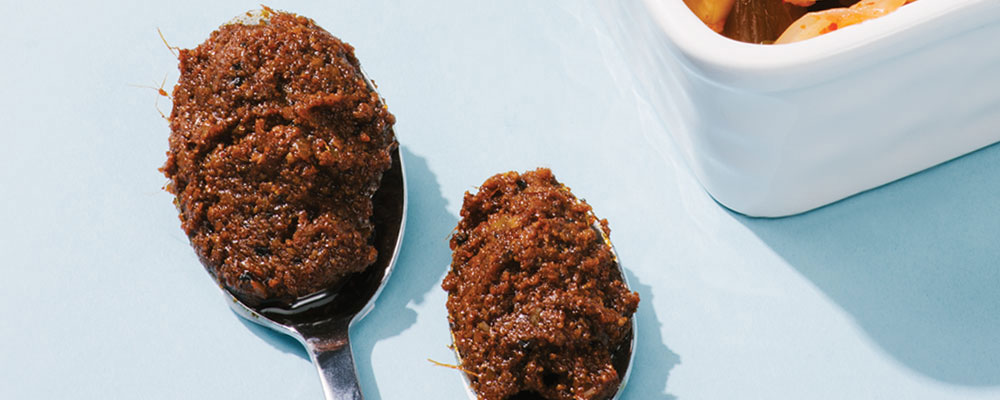 Shef makes you a good cook too, with her line of intensely flavourful tandoori, vegetable curry, spicy chili-garlic harissa and Kashmiri Masala pastes you add by the spoonful to fish, chicken, seafood or veggies – they even have cooking instructions on the back.
Calgary Farmers' Market, 510 77 Ave. S.E., 403-975-2475, shefsfierykitchen.com, @shefsfiery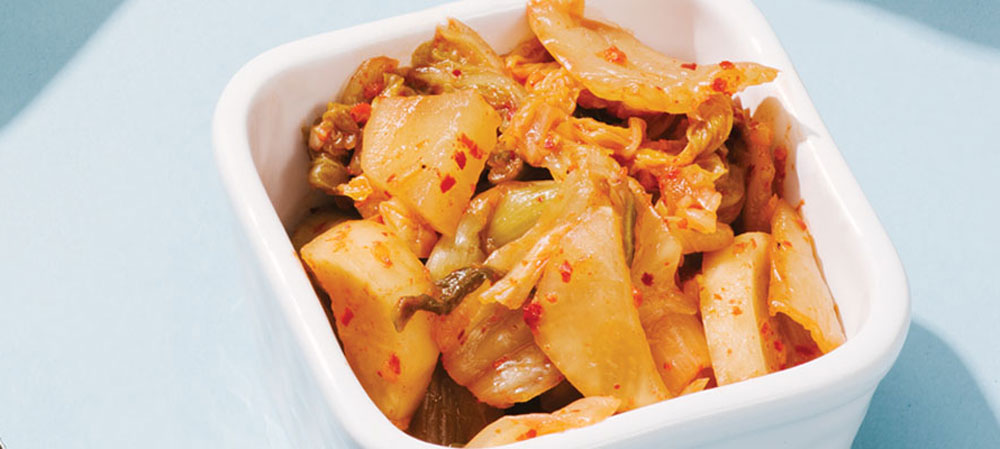 ODB makes some mean kimchi – a fermented mixture of napa cabbage, daikon, onions, scallions, ginger, garlic and Korean chilis. The 750 ml jar is enough to keep you noshing on bright, spicy-crunchy midnight forkfuls for a long time.
2509 14 St. S.W., 403-457-0422, ourdailybrett.com, @ourdailybrett