This Valentine's Day, chances are you'll be surrounded by heart-themed decor, cards, candies and more. So why not embrace it and incorporate the symbol of love into your meals for the day as well? Here are five locally-made, heart-shaped foods to try in Calgary leading up to and on February 14th.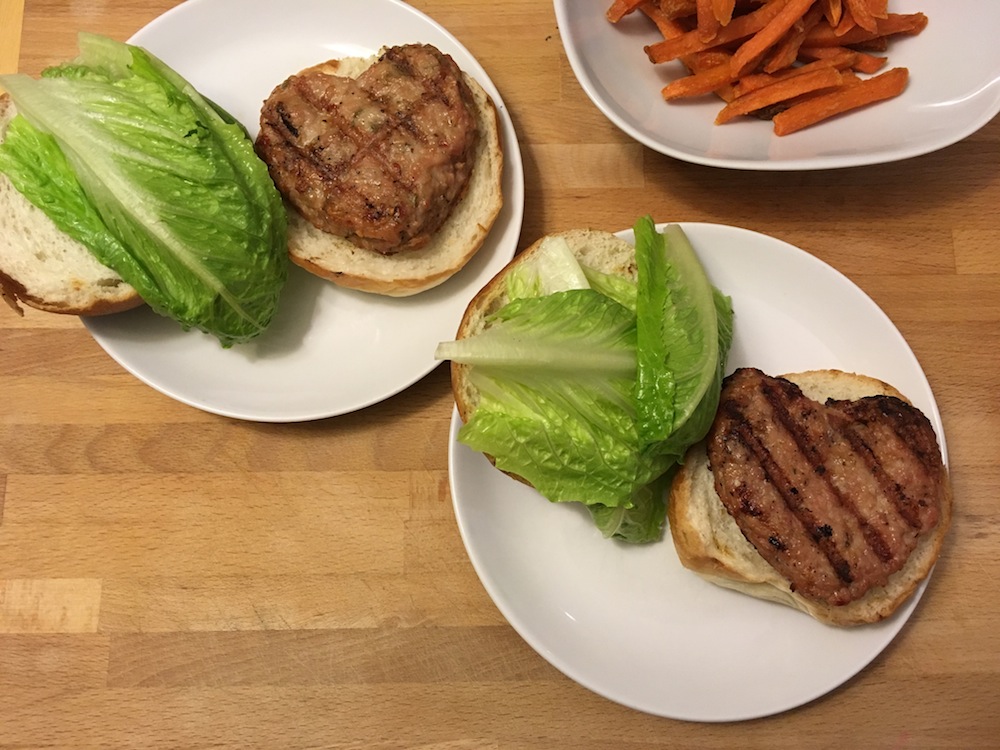 photograph courtesy of missing link extraordinary sausage
Add some heart-shaped protein to your Valentine's Day dinner with chicken burgers from Missing Link Extraordinary Sausage. This is the only weekend this Calgary Farmers' Market vendor will be offering two-packs of heart-shaped chicken burgers ($8 per pack). Flavours include Romeo (The Hot Italian), which features hot peppers and fennel, and Juliet (The Sweet Italian), which features basil and sundried tomato.
Calgary Farmers' Market, 510 77 Ave. S.E., 403-277-6051, missinglinksausage.com, @mlinksausage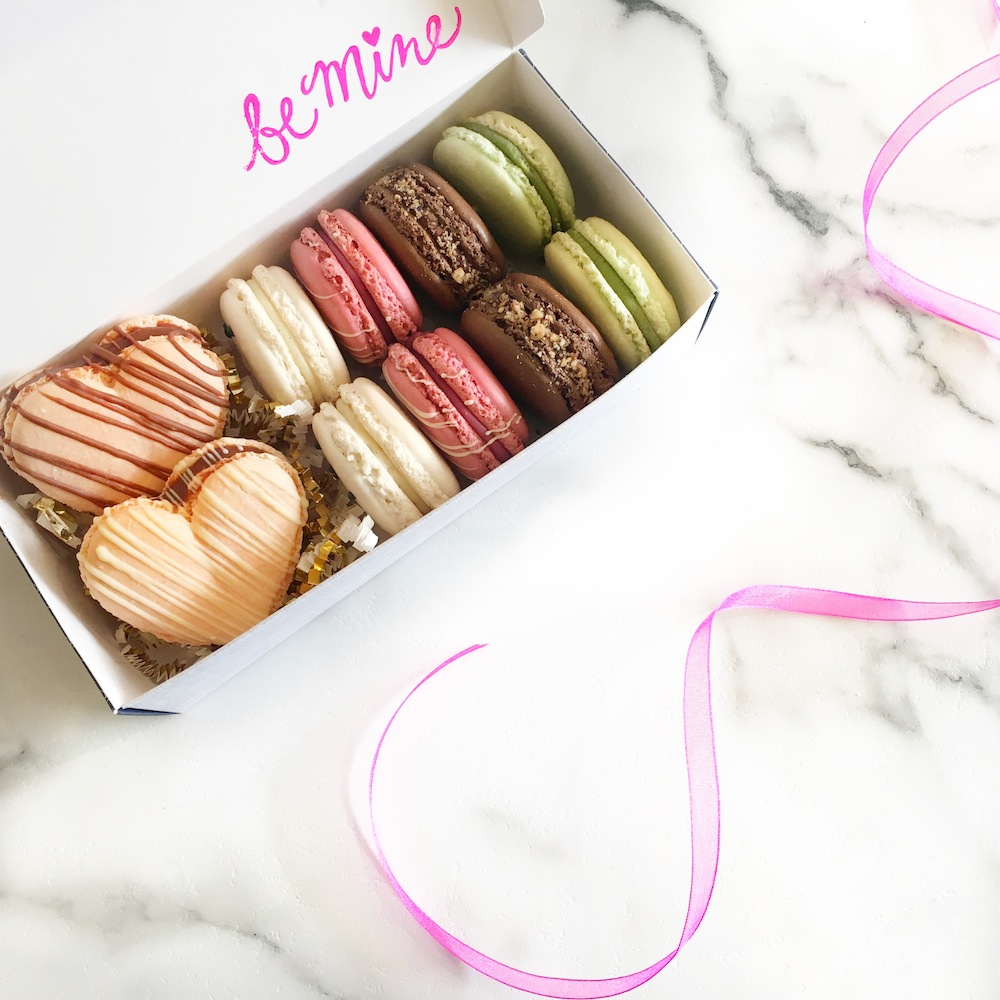 photograph courtesy of ollia macarons & tea
At Ollia Macarons & Tea, you can get two different flavours of heart-shaped macarons. Treat yourself to a chocolate dipped cherry macaron ($6 each) or pick up a special 10-piece box of macarons ($25) that features two passion fruit milk chocolate macarons in the shape of hearts. Both are available for pre-order and in-store.
810C 16 Ave. S.W., 403-457-9775, byollia.com, @byollia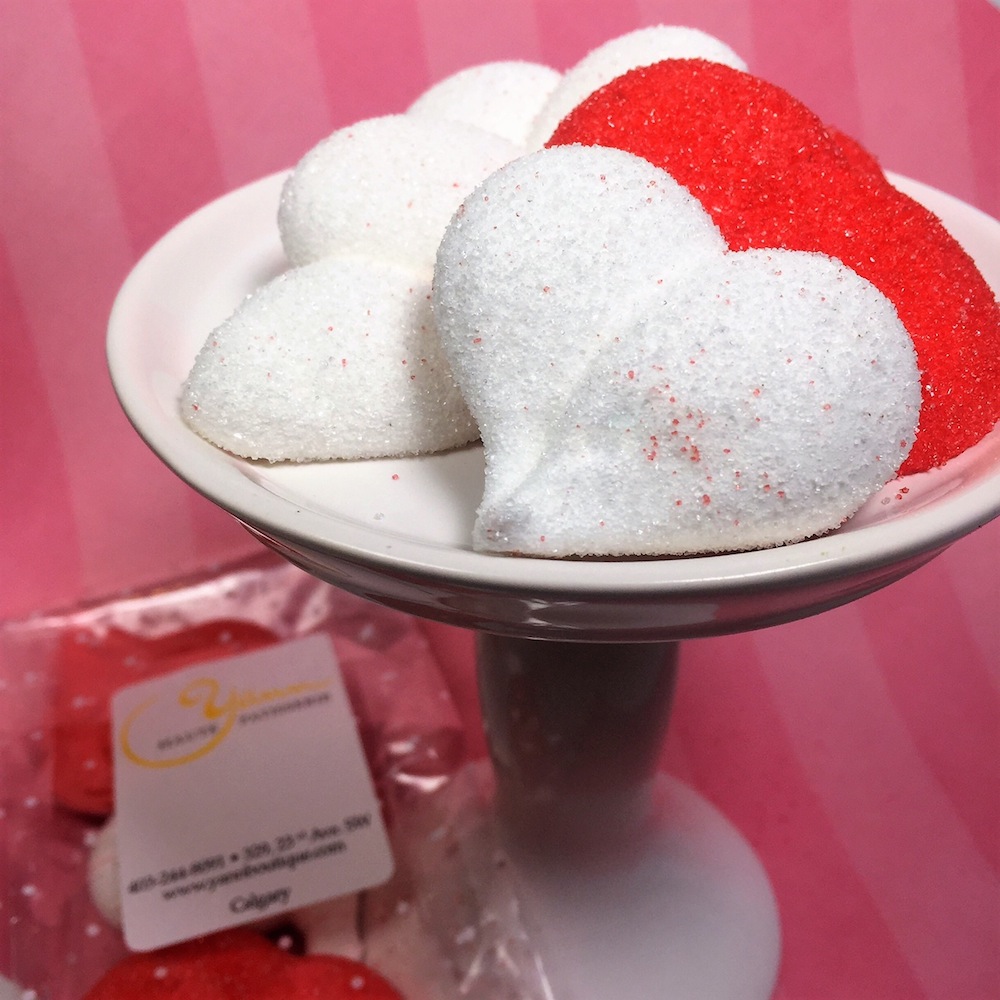 photograph courtesy of yann haute patisserie
Pick up a package of four handmade, heart-shaped marshmallows ($2.50 per pack) in raspberry and vanilla flavours from Yann Haute Patisserie. Made without eggs, dairy and gluten, you can throw one in a hot drink or eat them as is. The pastry shop is also offering other heart-shaped desserts like small Saint Honore cakes, which features a chocolate crumble and shortbread cake, raspberry compote and cremeux. A few Saint Honore cakes will be available in-store, but place an order in advance to make sure you don't miss out.
329 23 Ave. S.W., 403-244-8091, yannboutique.com, @yannboutique
No matter what day you visit, Belmont Diner's pancakes can be ordered in any design from mermaids to bunnies to Darth Vader. So while heart-shaped pancakes aren't exclusive to Valentine's Day here, there definitely isn't a better time to place your order than on February 14th.
2008 33 Ave. S.W., 403-242-6782, belmontdiner.ca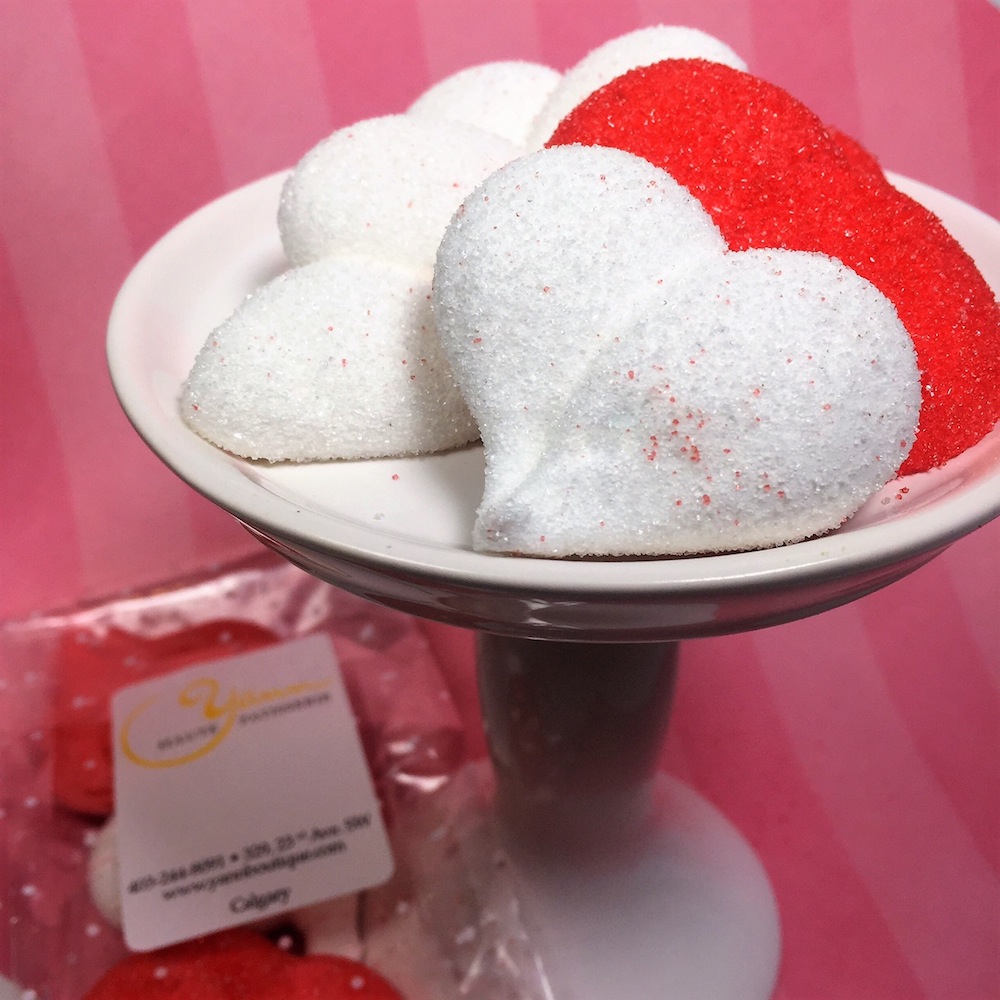 photograph courtesy of crave
Made using the family recipe of Crave's co-founders, these heart-shaped cookies are covered in buttercream icing and can be topped with one of Crave's messages or your own personal message before being given to a loved one ($7.95 each). If you want to decorate your own cookies at home instead, you can also get one of Crave's Valentine Cookie Decorating Kit ($43), which comes with six heart-shaped cookies, buttercream icing, candies to decorate with and other supplies.
Various locations, cravecupcakes.ca, @craveyyc